"A Classic – a book everyone praises but no one reads. " – Mark Twain.
Sometimes you want swirls of cream in rainbow colours ,
sometimes you want sky-high piped buttery frosting ,
sometimes you want layers and more deliciousness in between,
sometimes you wants syrups and glazes,
sometimes you want chips and nuts and fruits .
And sometimes you just want some really good cake.
And this cream cheese pound cake is for those times . It's a classic and a classic done right is quite difficult to beat -baking or otherwise.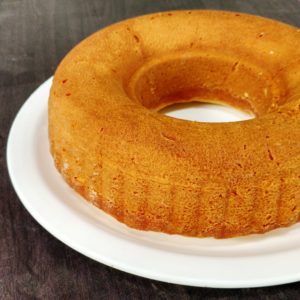 By definition , a pound cake should have a pound each of sugar , butter , eggs and flour. The rules are stretched a bit when it comes to the cream cheese one , apparently! There are countless versions of this cream cheese pound cake with just minor variations , and I am not sure who is the original creator. My cake is not the wheel re-invented. It's just the ratios of sugar and butter with the cream cheese that is most pleasing to my palate. Actually the palates of my friends and family who taste my culinary experiments!
As it is , this cake is moist and substantial – worth every crumb .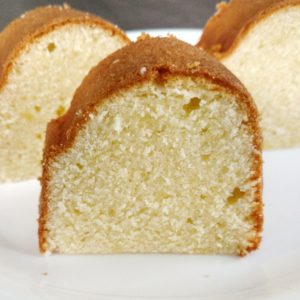 Cream cheese pound cake
2016-12-28 14:50:31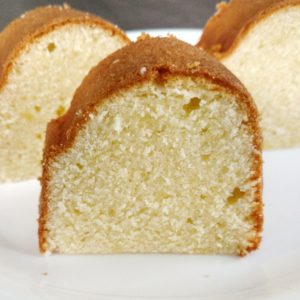 Serves 8
A simple but delicious cream cheese pound cake!
Ingredients
175 grams or 3/4 cup unsalted butter, at room temperature
112 grams or 1/2 cup cream cheese , at room temperature
250 grams or 1 1/4 cups granulated or castor sugar
190 grams or 1 1/2 cups all purpose flour
3 eggs , at room temperature
2 teaspoons vanilla extract
Instructions
Preheat your oven to 160 C/ 325 F. Butter and flour well a tube tin .
Using an electric mixer, beat together butter and cream cheese until smooth.
Add the sugar and beat until light and fluffy.
Beat in the vanilla extract .
Alternately add and beat until incorporated one egg and 1/2 cup flour. So , its one egg- 1/2 cup flour -2nd egg - half cup flour - last egg- half cup flour.
Fill the prepared pan with the batter and smooth the top as much as you can.
Bake for 45-50 minutes until a toothpick inserted comes out clean.
Cool on wire rack for 5 minutes, carefully remove cake from pan and cool completely on wire rack.
Notes
This cake lasts for 3 days in an airtight container at room temperature.
The same batter can be baked in a 9 x 3 inch loaf pan for a similar baking time or double the recipe in a 12 cup bundt pan.
Castor sugar works better in this recipe. If you dont have - you can pulse your regular sugar in your mixer or food processor until you have smaller granules.
I used Dlecta cream cheese here.
FLOURS & FROSTINGS http://floursandfrostings.com/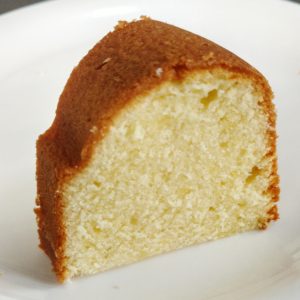 This cake is so moist and yet so soft . Its quite rich and buttery, really flavourful. And I love that brown crust ! It would be all the more impressive in beautiful Bundt pan (on my to buy list for too long now!)
If you must , you could glaze it (I strongly suggest something citrus!) or serve it with some whipped cream and fruits. Only if you must .
Affiliate links : Dont let not having Cream Cheese
or a Ring Pan
be your excuse to not bake this cake !