"We travel not to escape life, but for life not to escape us." – Anonymous
I'm back from an impromptu vacation! Although is five days a vacation? To me it is. Hell, any break from the normal schedule is a vacation to me ! Not that my 'regular' life is that hectic or stressful , but its just … regular! So, when the hubby and friends decided to jet off for a few days of fun in the sun , I was packed and raring to go almost before the tickets were booked!
Anyways , so I'm back and on a post-holiday high. Back with this step-by-step tutorial to choux pastry. Choux pastry or pate choux is basically a French style dough used to make crisp outer shells for individual pastries like cream puffs or choux buns, eclairs , crullers and profiteroles . These individual pastries can also be compiled to form jaw dropping, dessert showpieces like croquembouche , Paris brest and Gateau st Honore.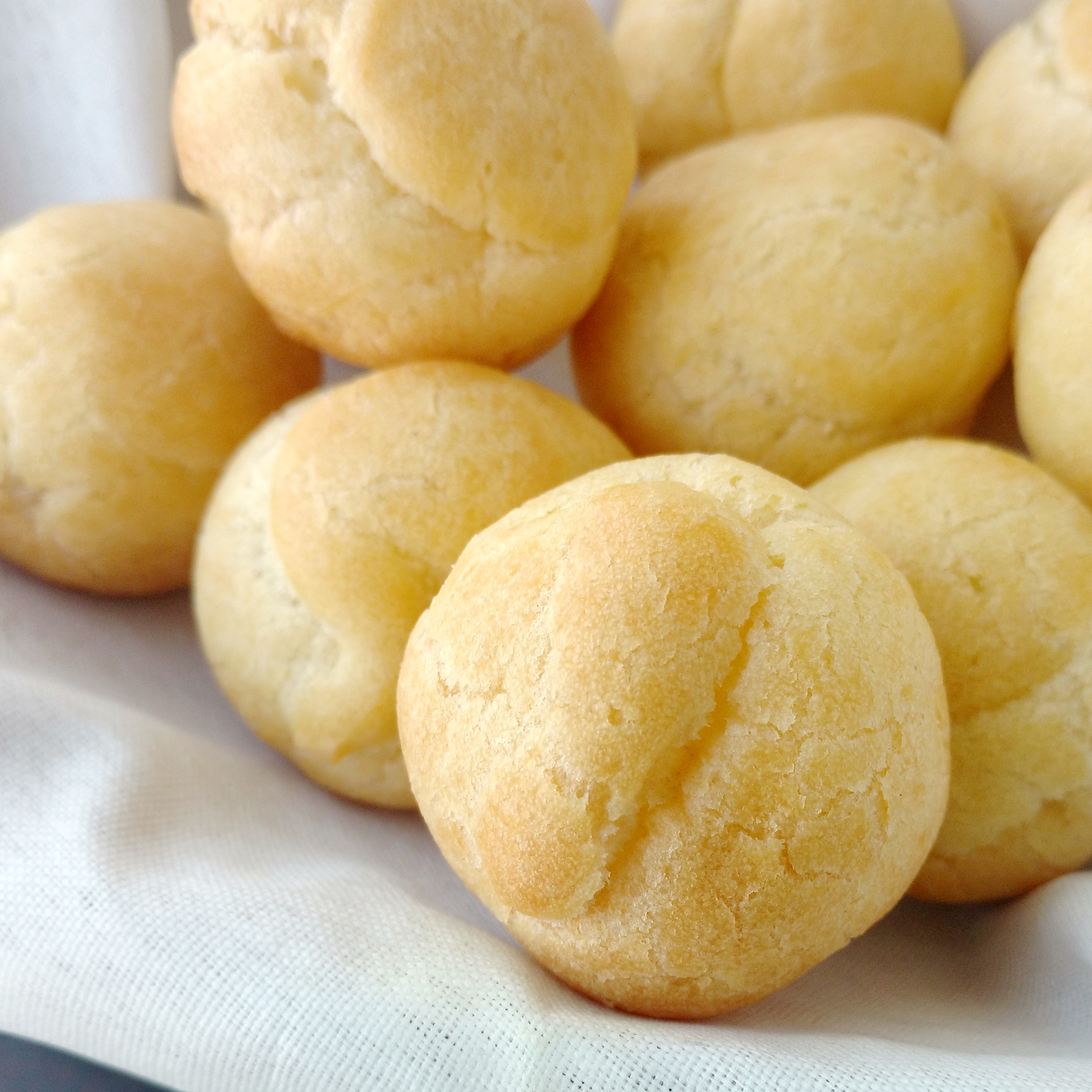 Admittedly, these are not your everyday bakes , but definitely a must try if you like attempting professional style pastries , or if you want to impress at a party or potluck or just if you want to take your baking to the next level.
When I first made Choux , I found them pretty tricky. but this recipe has worked so well for me . I have made these time and again with great success.
Choux pastry
2019-02-24 18:25:41
How to make choux pastry!
Ingredients
120 ml or 1/2 cup water
56 grams or 1/4 cup butter
1 tsp granulated sugar
pinch of salt
62 grams or 1/2 cup all purpose flour
2 eggs
Instructions
Preheat your oven to 200 C /400 F. Line your baking pan with parchment paper or silicon mat.
In a medium saucepan , take the water and butter. Place on medium heat.
When it boils , add the salt and sugar.
Add the flour and continue heating while stirring.
After 2 -3 minutes , there should be a film on the bottom of the pan.
Take off heat and transfer the dough to a mixing bowl. Let cool for 3-5 minutes.
Add one egg and mix well.
Add the second egg . Mix until the dough holds a peak.
Fill into a piping bag with a wide tip or cut 1/2 inch hole at the bottom.
Pipe mounds of around 2 cm width . Swirl away at the top to prevent peaks from appearing. If peaks appear , press with wet finger.
Bake at 200 C / 400 F for 20 minutes  and then at 180 C/350 F for 15- 20 minutes until golden brown. Do not open the oven door. Let cool completely before filling!
To fill , cut in half, or poke a hole in the side and fill using a pastry bag.
Notes
This recipe makes 25-30 medium sized choux pastry shells/ profiteroles or 18-20 eclairs
These are best served the day they are made.
They can be stored in an airtight container (once cooled) for upto a day . Rebake in a preheated oven at 200 C / 400 F for upto 8 minutes to crisp up softened choux buns
Choux shells or eclair shells can be frozen for upto 2 months.
Serving suggestions: filled with whipped cream , pastry cream or icecream , and topped with icing sugar or ganache
FLOURS & FROSTINGS http://floursandfrostings.com/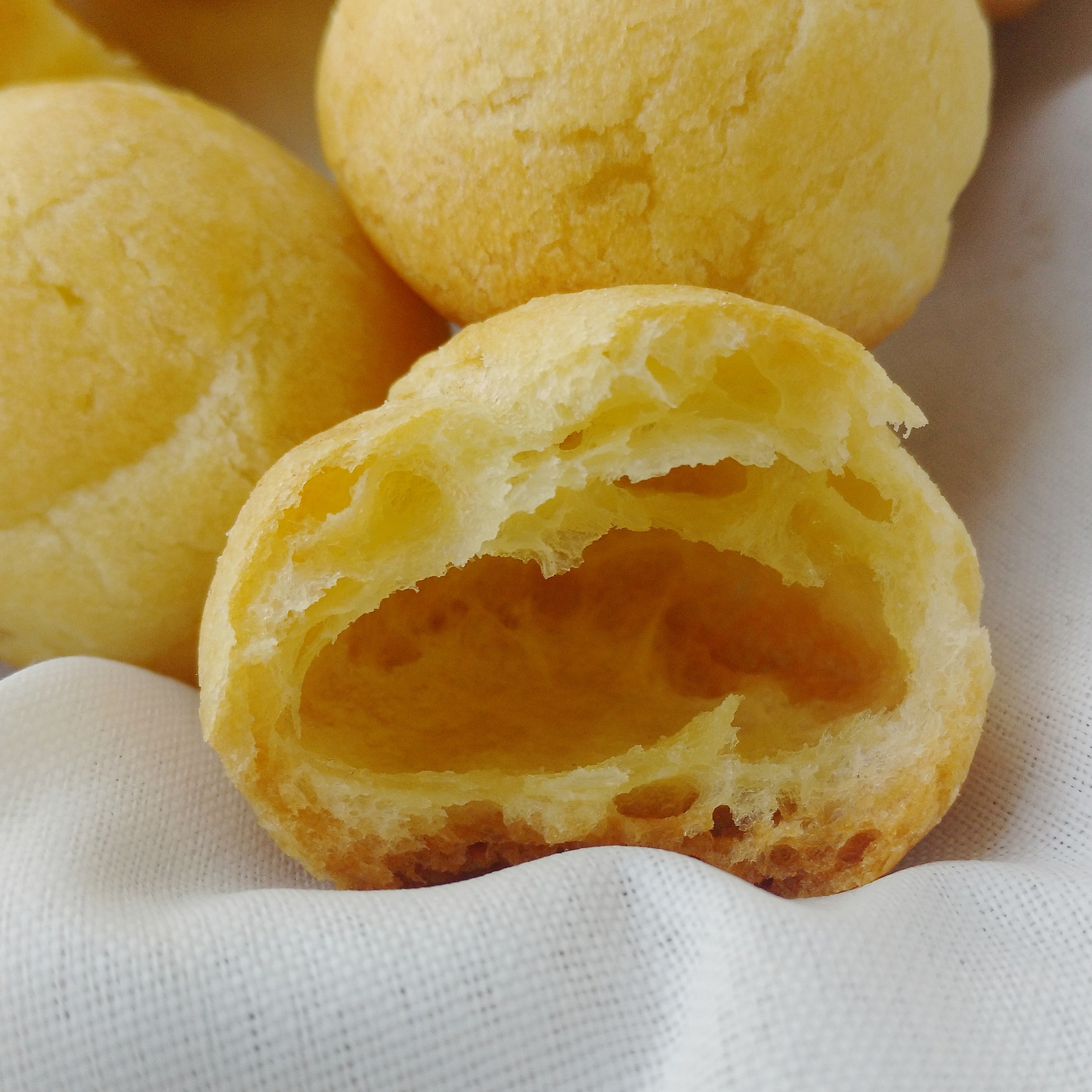 These are delicious little bites , whichever way you decide to fill them . Try icecream or pastry cream! Crisp outer pastry with delicious sweet creamy filling . Make them for your next tea party and watch them disappear!!!