I am not really crazy about frostings in general as they are usually so cloyingly sweet . Funny right, given the name of my blog ! But since I ve started baking, I have found frosting recipes that suit my taste buds.. that is , light , creamy and lower down ( comparatively!) on the sweetness scale. Cream cheese frosting is one such frosting.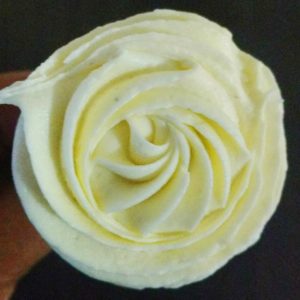 I had not tasted a cream cheese frosting until i made it myself. I love the slight tang that it has. The only deterrent was that cream cheese is on the expensive side and sometimes not even available easily. But I came across some easy recipes for homemade cream cheese and also some cheaper brands . So, more cream cheese frostings for me !
This is an easy recipe that calls for only three ingredients ..butter, icing sugar and cream cheese. I picked it up from Hummingbird bakery's cookbook. I ve tried several cream cheese frosting recipes , but this is one that I found fuss free and fool proof. It makes enough to frost 12 cupcakes (some more if you aren't piping it high) or ice a 2 layered 8inch cake.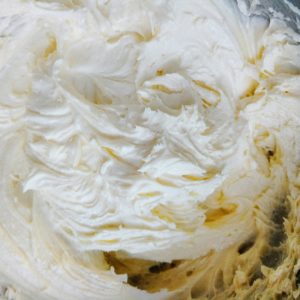 This is a lovely creamy frosting that of course goes well with red velvet , but also with banana ,carrot and chocolate cakes/ cupcakes. The tang and the sweetness balances out perfectly . Especially try this if you like cheesecakes!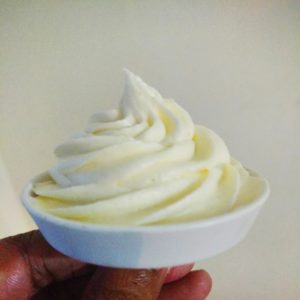 Print Recipe
Easy cream cheese frosting
Yum
An easy , delicious frosting with cream cheese!
Cube the butter, at room temperature and take it in a mixing bowl.

Sift in the icing sugar over the butter.

Beat this until the butter and sugar are mixed well. This will be like a fine powder as there is a lot more sugar than butter

Add in the cream cheese and beat until incorporated.

In a couple of minutes , you ll have a smooth frosting . If you rub it between your fingers, you ll feel no sugar and if you taste it, you won't feel any grittiness. DO NOT over mix. It will not become smoother but will become too runny.
It seems like a lot of sugar but you ll need it for the required pip able consistency and trust me, the final result is the right amount of sweet.
Cream cheese frosting can be stored refrigerated (always) for upto 5 days
Iced cakes and cupcakes need to be refrigerated until ready to be eaten.