"Great stories happen to those who can tell them well. "- Ira Glass.
I love a good story! The story behind the Graham cracker is fascinating – and ODD. In the early 1800s , Reverend Sylvester Graham came up with these cookies made with a coarse high fibre wheat flour as part of a diet meant to curb your sexual desires ! The flour came to be know as Graham flour and over time these cookies became popular.
Today , they are made with regular wheat flour , with or without all purpose flour , and sweetened with honey or molasses. The recipe I followed is from Moette Bakery and is really a fantastic one. Its very simple , and pretty versatile.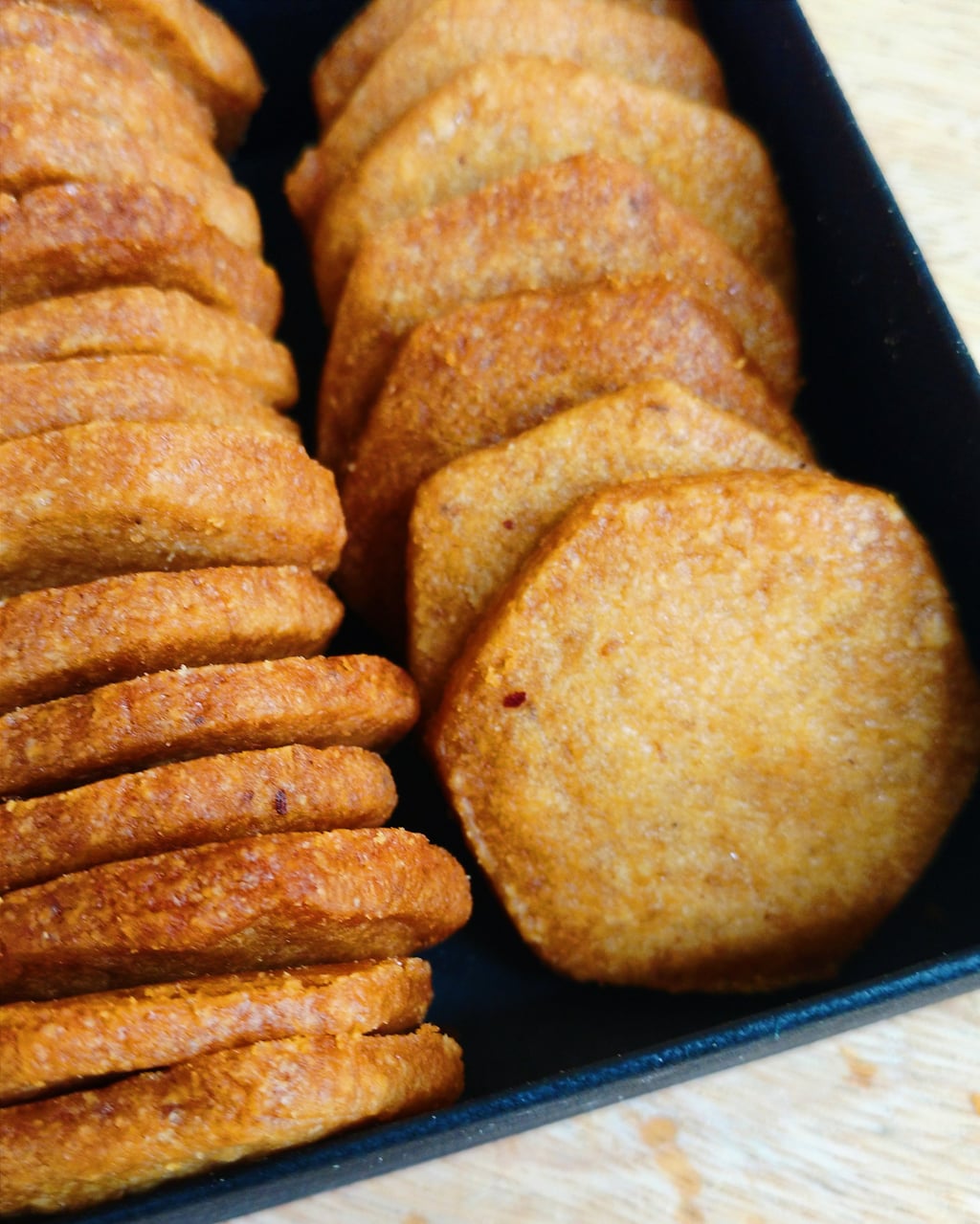 You can make these cookies in the traditional rectangles and poke holes with a fork before baking . Crush them up and use them in a pie crust or cheesecake base that asks for graham crackers . Or bake the dough as a pie crust itself.
Slightly sweet , with a hint of cinnamon and ….So crisp that they snap with a crack !
Don't be fooled by the simplicity of these cookies ! They are crisp, light and buttery . You can probably make these in less time than it would take to make a trip to the store to pick some up. Although they'll probably disappear from your cookie jar in even lesser time!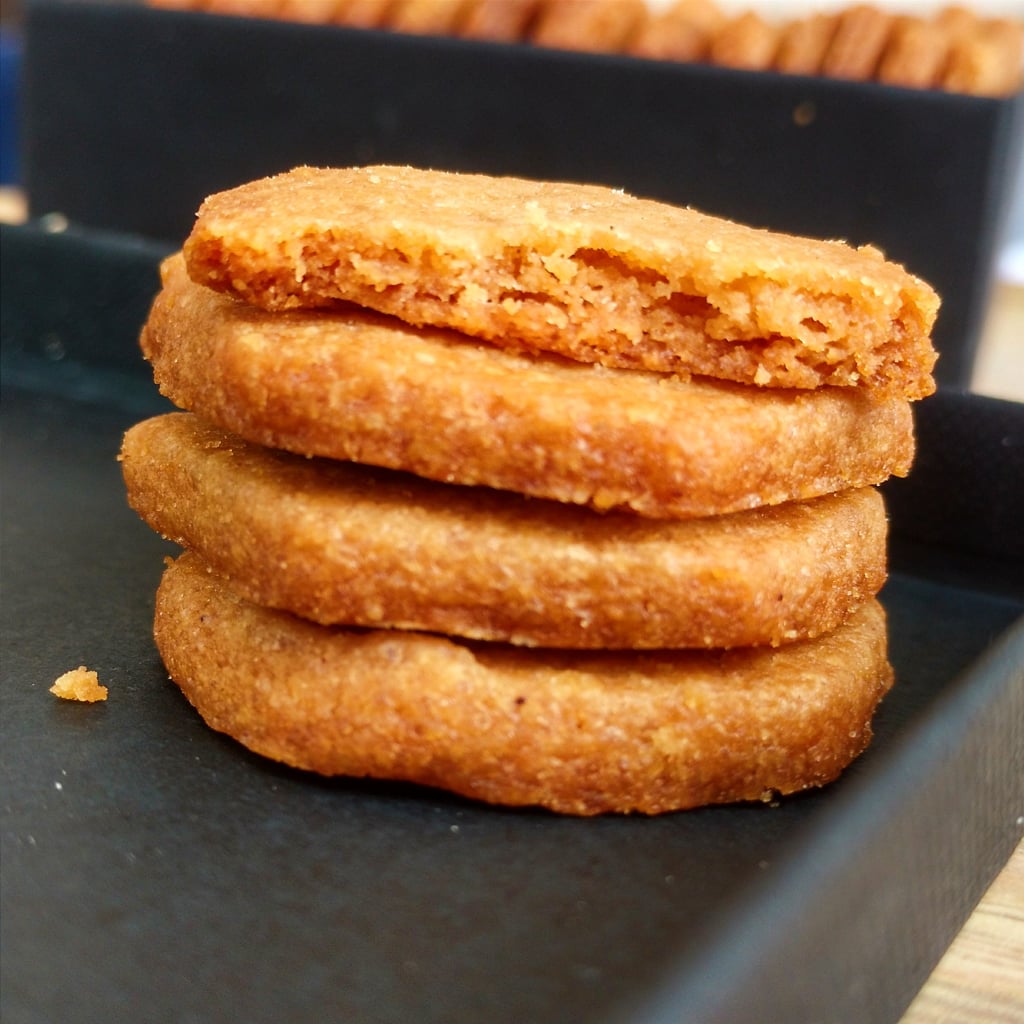 Print Recipe
Easy Graham crackers
Yum
Graham crackers - easier and tastier than store bought ones!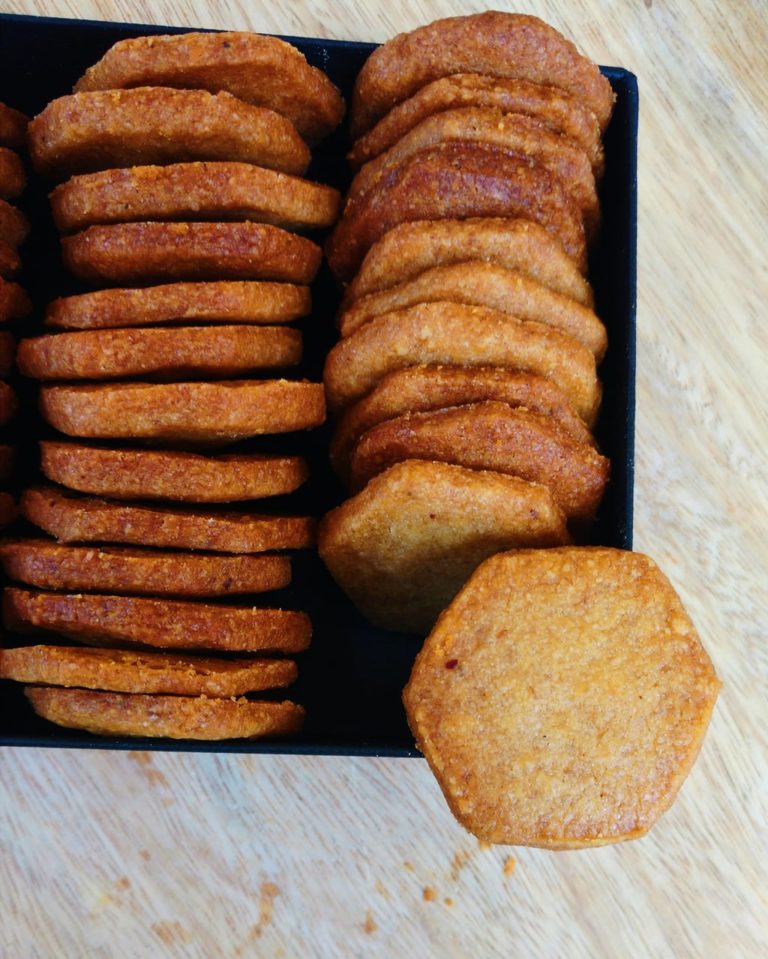 | | |
| --- | --- |
| | |
Sift together the flours , salt , cinnamon in a bowl. Set aside.

Beat together the butter , sugar and honey until light and fluffy .

Add roughly 1/3 rd of the flour mixture , beat until just incorporated and then add another 1/3rd and the last 1/3 rd in the way. Beat after each addition until just incorporated.

Wrap in plastic wrap and refrigerate for atleast 30 minutes .

Meanwhile preheat your oven to 180 C/ 350 F. Line a cookie sheet with parchment paper.

After the chilling time , roll out the dough to about a 1/4 inch thick.

Using cookie cutter (mine was around 1.5 inches in diameter) , cut out shapes. You can also use a knife and cut the dough into squares or rectangles .

Reroll the dough scraps and cut out until all the cookie dough is used up.

Place the cut out cookie dough on the lined cookie sheet , about 1 inch apart.

Transfer to a wire rack and cool completely.
These can be stored in an airtight container for upto 2 weeks.
For ease in rolling , roll between two sheets of parchment.
The dough can be refrigerated for upto 2 days .
The cookies don't spread much.
Recipe can be doubled.
To make a graham cracker pie crust , roll out the dough to about 9 inches diameter circle and line a 7 inch tart pan. Or double the recipe for a 9 inch pie crust. Bake as for cookies.