"Nobody cares how much you know, until they know how much you care."- Theodore Roosevelt.
I have been feeling like a pariah this whole last week. I seem to be the only person among all our friends and family who doesn't really care why RCB refuses to win AND who doesn't give a hoot why Kattapa killed Bahubali. I do care why each summer in my city seems hotter than the last. I am so a cold weather person.
Anyways ,there are some good things about summer . Two of them are mangoes and ice-cream (Although I like eating icecream more in winters!). And they both come together in this mango semifreddo.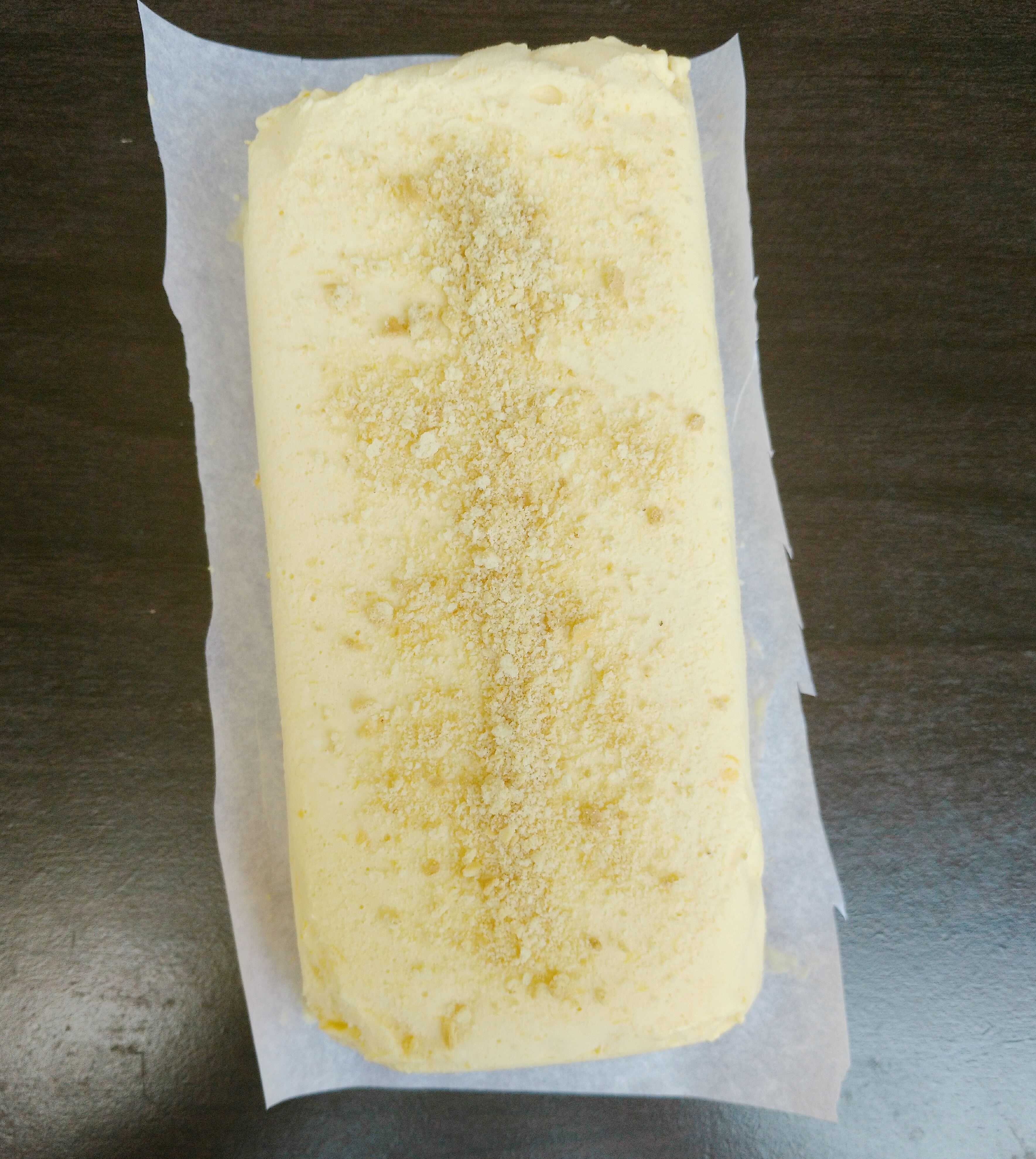 Not a long time back, I had shared a mango and mint semifreddo. That was the more traditional way of making the semi frozen Italian style dessert – with egg whites and cream. A lot of readers wrote in asking me for an eggless version and here it is.
Only three ingredients here – ripe mango , some fresh cream and the almost magical condensed milk. But to keep things interesting with some crunch, I added a few crushed biscuits. You could puree the mango with some mint like I did last time . Or maybe chopped pistachios instead of the biscuits ?
You can totally make it your own. Just the mango is really really good too. Somewhat like the more Indian kulfi , but creamier and lighter. But really really good.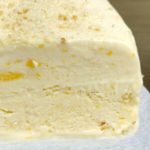 Eggless mango semifreddo
2017-05-01 06:40:50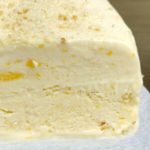 Cool and creamy eggless mango semifreddo made with just three ingredients and some crushed biscuits for some easy crunch .
Ingredients
2 ripe mangoes
400 grams condensed milk
400 ml chilled cream
About 10 biscuits (digestives, graham crackers etc) crushed
Instructions
Line a 9 x 4 inch loaf pan with parchment paper or foil.
Chop and puree the mangoes until smooth. You should have between 1 .5 and 1.75 cups of puree.
Mix the puree into the condensed milk .
Using a whisk or electric mixer, beat the chilled cream to soft peaks.
Fold the whipped cream in two or three additions to the mango and condensed milk , until it's all a even colour.
Spread some of the mixture into your prepared pan . Sprinkle half of the crushed biscuits on top. . Spread more mixture on top of the biscuits. Alternate in this way with all the mixture.
Smooth the top, cover and freeze for 4 to 6 hours or overnight.
Slice and serve straight from the freezer !
Notes
You can half the recipe easily.
You can use any container with a lid to freeze the semifreddo.
I used one tin sweetened condensed milk and 2 small packs Amul fresh cream here.
To make whipping easier, keep the cream in the bowl along with the whisk or beaters in the freezer 10 or 15 minutes before whipping.
FLOURS & FROSTINGS http://floursandfrostings.com/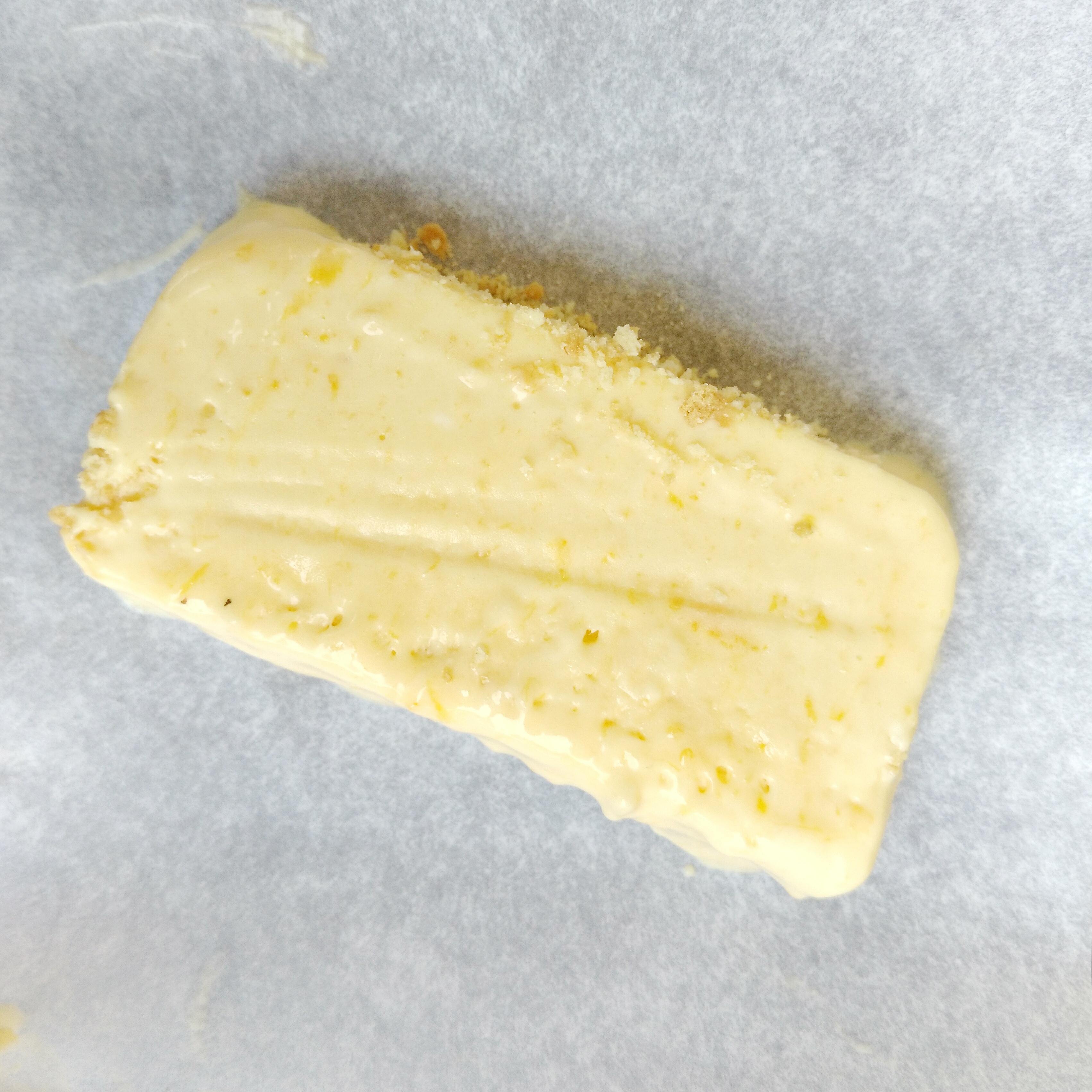 I found the eggfree version richer , but both tasted equally delicious. Mangoes and cold desserts in any form are surely welcome to beat the heat but this one is sure to be a hit with all !