"Simplicity is the ultimate sophistication."- Leonardo da Vinci.
What's your first thought on seeing this post? Too simple?
I like simple desserts. I like combining different flavours. I like contrasting textures and colours. I like make ahead desserts. I like using fruits in season in my desserts. Ergo, I like this honey panna Cotta with strawberry compote.
Scratch that. I really really like this honey pannacotta with strawberry compote!
I have shared PannaCotta before – the white chocolate one, the green tea one and the saffron one. They are usually nicely appreciated among my people. What's not to appreciate – as it's more or less just cream! I do like to mix things up with flavoring the pannacotta in new ways and serving along side a burst of contrasting texture and taste. The honey here gives all that cream a nice earthy flavour and surprisingly isn't too sweet at all!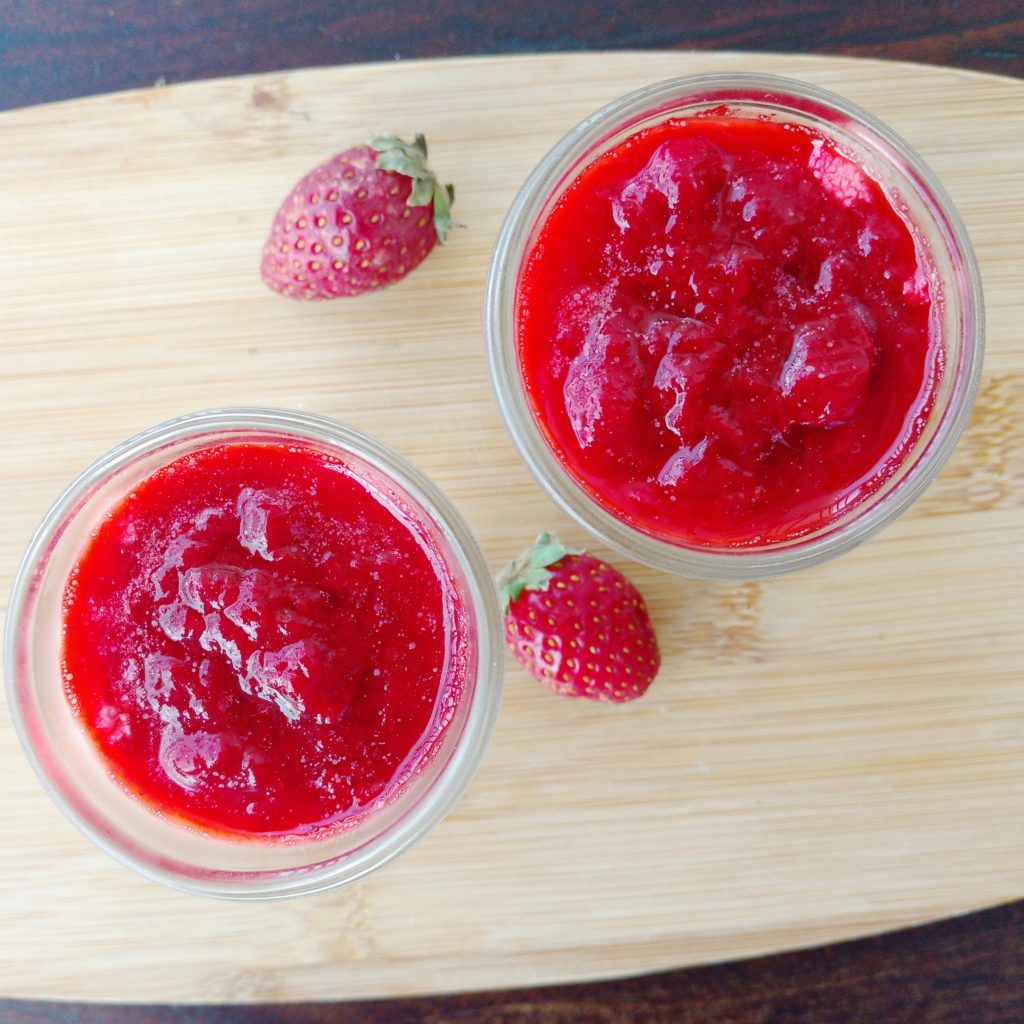 And I was dying to use some fresh strawberries somewhere! Made some jam with the first batch I got and the next few went into this compote. Compote – such a fancy word for simply heating down fruit with some sugar. And if you use a strainer after that heating down, you get another fancily named sauce – coulis. If you decide to unmould your panna Cotta, you can serve it with some coulis instead of the compote.
As it stands, I usually set them in serve ware and spare myself the stress of worrying about the falling apart and the wobble. And I strongly vote for trying the softened chunks of strawberries against the uber smooth pannacotta!
Can you beat that white against the pink!
Recipe :
For the honey pannacotta:
480 ml or 2 cups light or low fat cream
80 ml or 1/3 cup honey
1 1/2 teaspoon gelatin
1 tablespoon cold water
For the strawberry compote:
150 grams or about 1 cup chopped strawberries
2-3 tablespoons granulated sugar
1 teaspoon lime juice
To make the pannacotta:
Sprinkle the gelatin over the cold water. This is called Blooming. Keep this aside .
In a saucepan , heat the cream and honey together on medium for 5-6 minutes.
Once tiny bubbles come on the edges, add the gelatin mixture and stir while heating for a minute. Do not let it boil.
Take of heat . Pour or strain into serving cups or moulds.
Refrigerate for atleast 4 hours .
To make the strawberry compote :
Roughly chop the strawberries .
in a thick bottomed saucepan , heat the chopped berries with the sugar and lime juice on low heat. Stir occasionally.
Once the sugar melts , you can taste and add more sugar or lime juice as needed.
Continue heating until the compote is dark and syrupy, and strawberry bits are soft and mushy.
Cool completely.
You can either refrigerate and serve along side the pannacotta , or pour over the set pannacotta and refrigerate until serving time.
Notes:
This recipe makes 4 servings. It can be doubled.
I used amul fresh cream here.
You can use an equal amount of agar agar instead of the gelatin. Dissolve it into cream mixture.
The amount of sugar needed in the compote depends on the tartness of the fruit.
You can add a tablespoon of water while cooking the compote if it gets too thick or sticky.
Add spices like cinnamon or star anise while making the compote for a different flavour
My measuring cup is 240 ml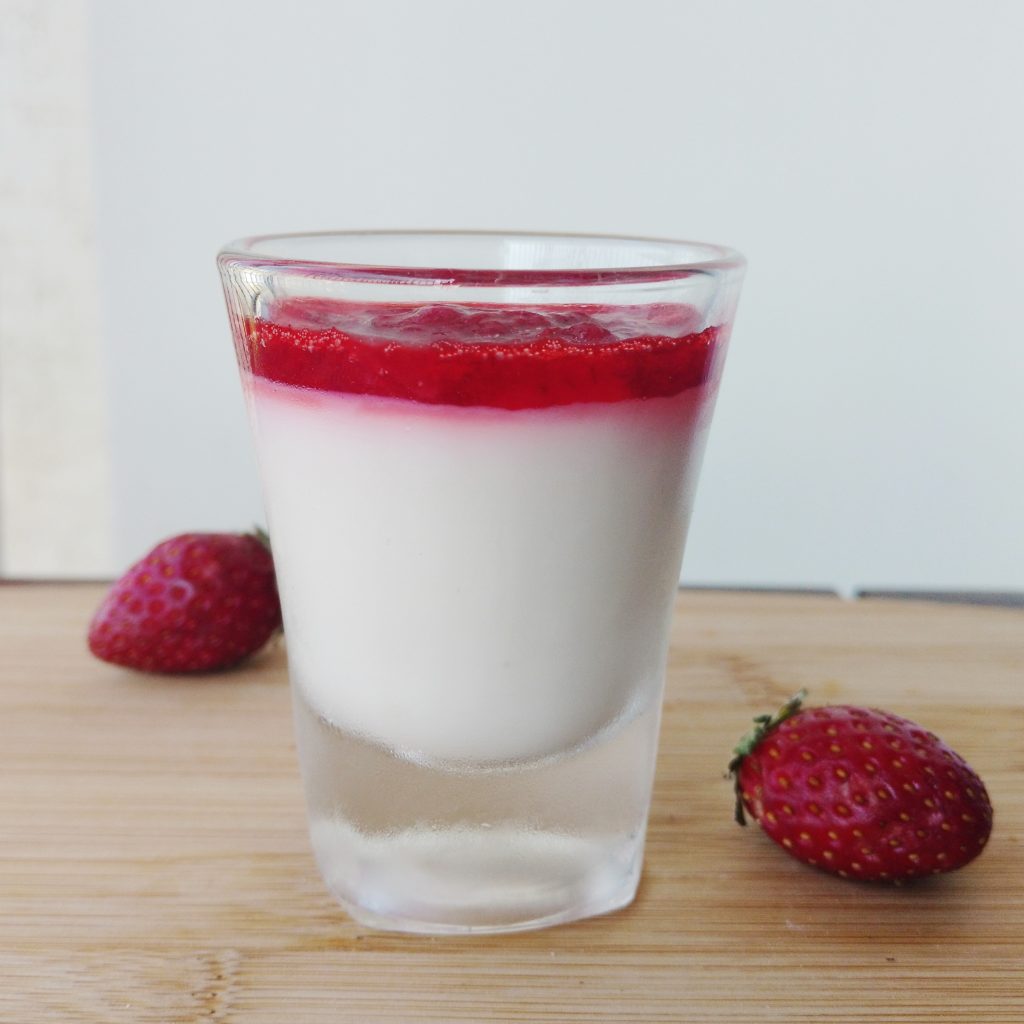 Strawberries and cream are a classic combination and the honey takes this pairing to another level altogether. You should make this soon before the berry season runs out!