"Ice cream is happiness condensed." ― Jessie Lane Adams.
This is the hottest I have ever known Bangalore to be…its sweltering , dot-feel-like-doing-anything, please-pour-ice-water-over-me , sweating buckets hot ! As the city is turning into a furnace , all i want to do is drown myself in the nearest tub of Hokey Pokey. Have you tried their ice creams ? I love their flavours and their packaging. I mean…the label on the lid says …"Take my top off" . Ice cream with an attitude and a sense of humour … thats my kind of ice cream!
Since I can't very well put up a picture of Hokey Pokey on here and I am assuming not everyone wants to have dense layer cakes ( refer my last post!) in this hot and humid (sticky) weather … I have been trying my hand at cold desserts. You can expect ice creams and sorbets and popsicles here for some time to come!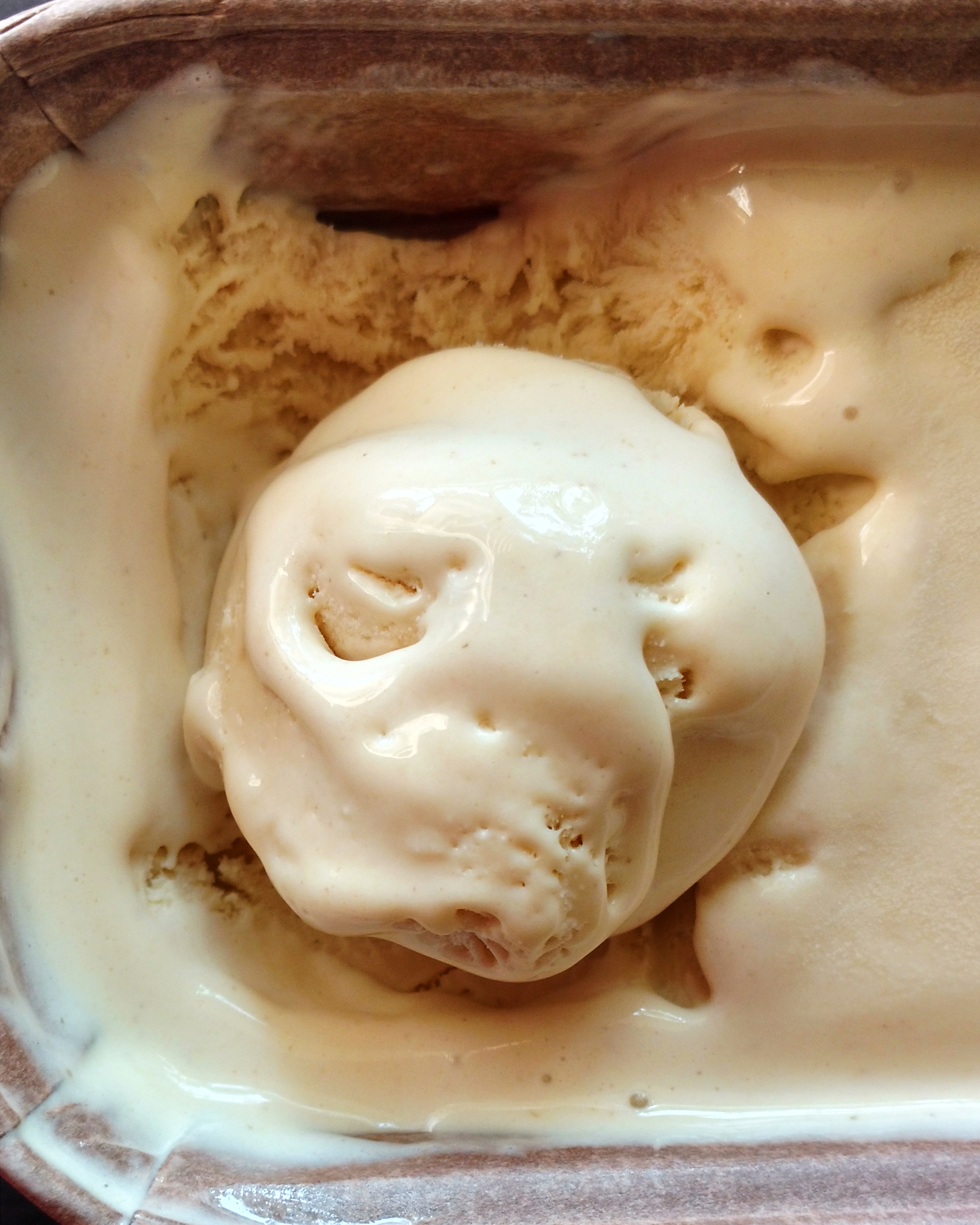 Hows Horlicks Ice cream sound for a start ? The only reason I even attempted this is because there was a half opened tin of Horlicks lying in my pantry that I knew not what to do with. And I have seen tons of desserts made with malted milk powder. So why not. You should also check out these horlicks cookies I make. Yum!!
The home made ice-cream base is all over the internet (hey..if it aint broken…) and is as simple as can be. Whip some cream and add in some sweetened condensed milk . Add the flavouring of your choice.. here I add some Horlicks dissolved in milk. The most difficult part of this home made ice cream is stopping yourself from poking at the ice cream every half hour to see if its set!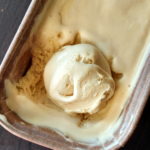 Horlicks Ice-cream
2018-03-23 11:53:44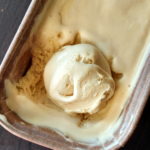 No churn eggless Horlicks ice-cream or malted milk ice-cream
Ingredients
1 cup or 240 ml heavy or whipping cream
200 ml or 1 small tin sweetened condensed milk
4 tbsp Horlicks powder
2 tbsp hot milk
1 tbsp vanilla (optional)
Instructions
Dissolve the Horlicks in the hot milk. Keep aside to cool .
Whip the cream to firm or stiff peaks. When you lift your beater or whisk out , the cream should hold a peak .
Add in the condensed milk and beat with an electric mixer or whisk until combined well.
Fold in the dissolved Horlicks paste and vanilla (if using) .
Transfer to a freezer friendly container with a lid or cover tightly. Let set for 4- 6 hours or overnight.
Notes
I have used Amul fresh cream here. Thats the reason for the slightly softer scoop consistency that you see in the pictures. You can use any dairy or non dairy cream of your choice. Heavy or whipping cream will give you much firmer ice cream and more standing power (have tried this!)
To whip your cream , remember : Chill your cream for few hours. Chill your beaters/ whisk and bowl for atleast 15 minutes (in the freezer section works too) . Use a metal bowl. Start beating at medium and then shift to high after a few minutes.
Increase the amount of Horlicks for a stronger taste. Add as little milk as needed to dissolve it.
FLOURS & FROSTINGS http://floursandfrostings.com/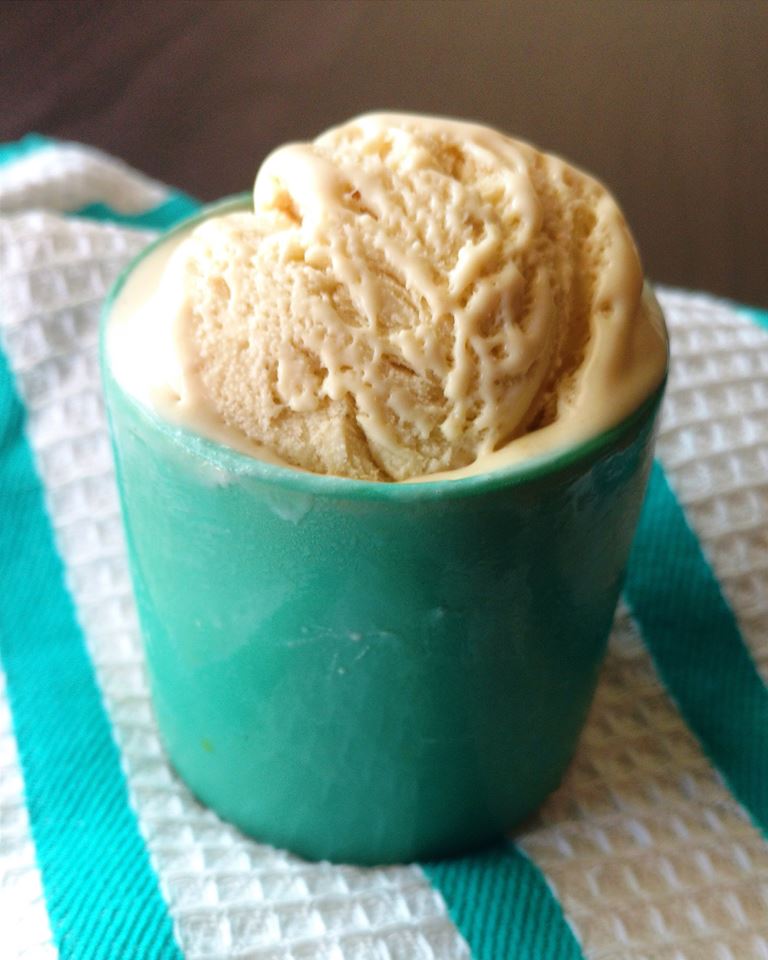 Was that too simple to even post about it ? But simple is good right. If your kids like Horlicks or Bournvita or any other brands Im aware of , you should try this. You should try it too …for that blast from the past of refusing to drink your milk! It tastes creamy , nutty and malty… and cold!
P.S. I have no association with Hokey Pokey whatsoever other than the fact that I absolutely love their stuff ! Or with Horlicks either for that matter 🙂
SaveSave
SaveSave
SaveSave