So you have your price. Your soul for a cookie.

James Patterson, Max

I generally don't do a lot of savoury desserts because they are just not very well received among my loved ones. You know on Masterchef when they make things like cucumber sorbet or Beetroot icecream, I go "I should try that!" and the husband (who technically is watching something on his macbook and not the show) goes "why?".

So I don't experiment much with salty or unsweet desserts. But I m in the spirit of trying different things off late and these cookies seemed a relatively safe bet. I got the recipe from Cook with Manali.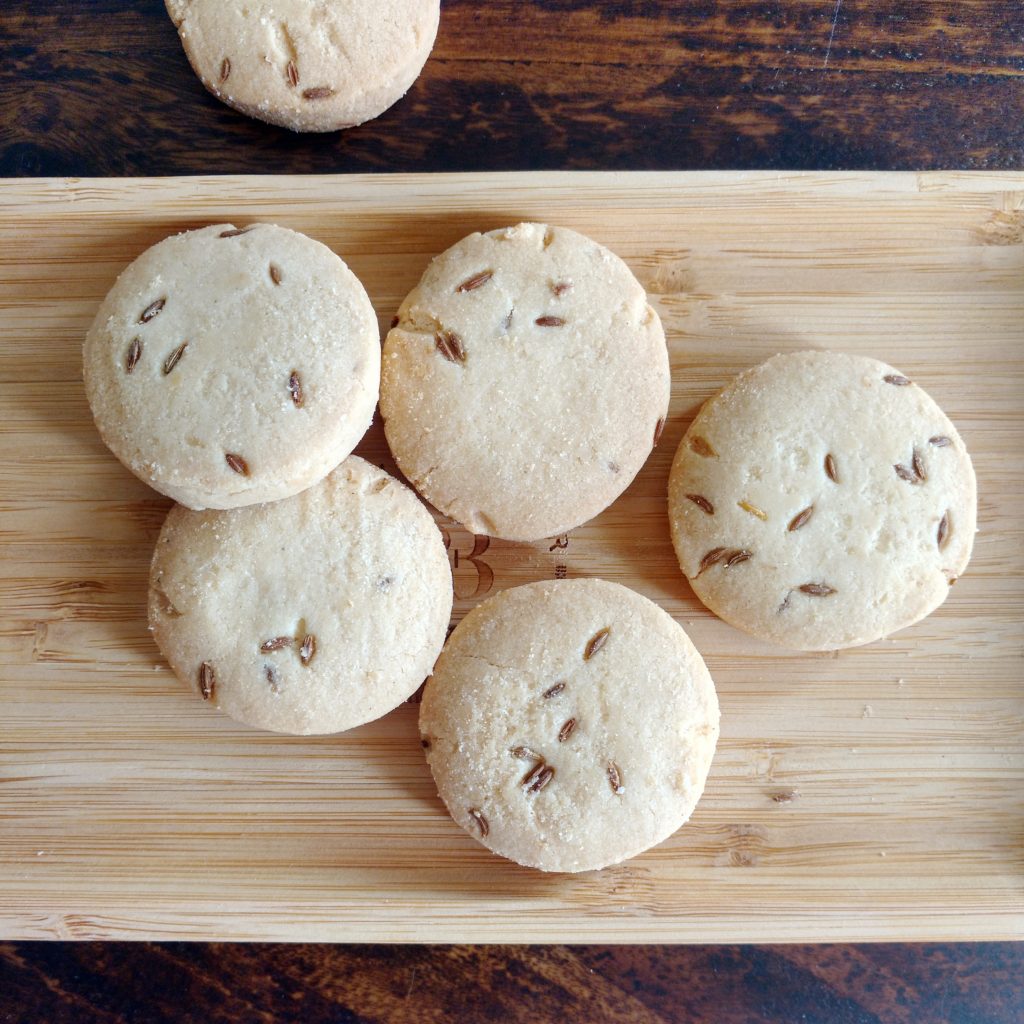 Despite the good reviews for the recipe, I was quite hesitant making these as I was worried of adding too much salt or too much cumin making the biscuits taste medicinal almost. But the cookies tasted great!

The cookies break with a snap and then are buttery enough to melt in your mouth. The toasted cumin lends a great crunch. The salt and the sugar are balanced quite well i must say!
Cumin cookies or jeera biscuits
Ingredients :
115 grams or half cup unsalted butter, at room temperature
50 gram or ¼ cup castor or granulated sugar
140 grams or 1 cup plus 2 tablespoons all purpose flour or maida
¼ teaspoon salt
1 tablespoon jeera or cumin seeds
Method :
Preheat oven to 180 C or 350 F. Line a cookie sheet with parchment paper or grease well.
In a pan on the stove top, toast the cumin seeds lightly. Keep aside
In a bowl, beat the butter and sugar together using an electric mixer or wooden spoon until light and fluffy.
Add the flour, salt and ¾ tablespoon cumin and mix until dough comes together.
Flatten the dough into a disc
Roll the dough on a floured surface or parchment paper to about ¼ inch thickness.
Using cookie cutter, cut out cookies and place on the prepared cookie sheet. Keep two inches space between the cookies.
Reroll the dough scraps and cut cookies until all the dough is used up.
Sprinkle the remaining ¼ tablespoon cumin seeds over the cookie dough shapes.
Bake at 180 C for 12 to 16 minutes until the edges are browned.
Cool for few minutes on the sheet and then completely on a wire rack.
Notes :
This recipe makes 20 small cookies.
They last for 3 to 5 days in an airtight container.
If your dough doesn't come together, add a tablespoon or two of milk to the dough.
My measuring cup is 240 ml.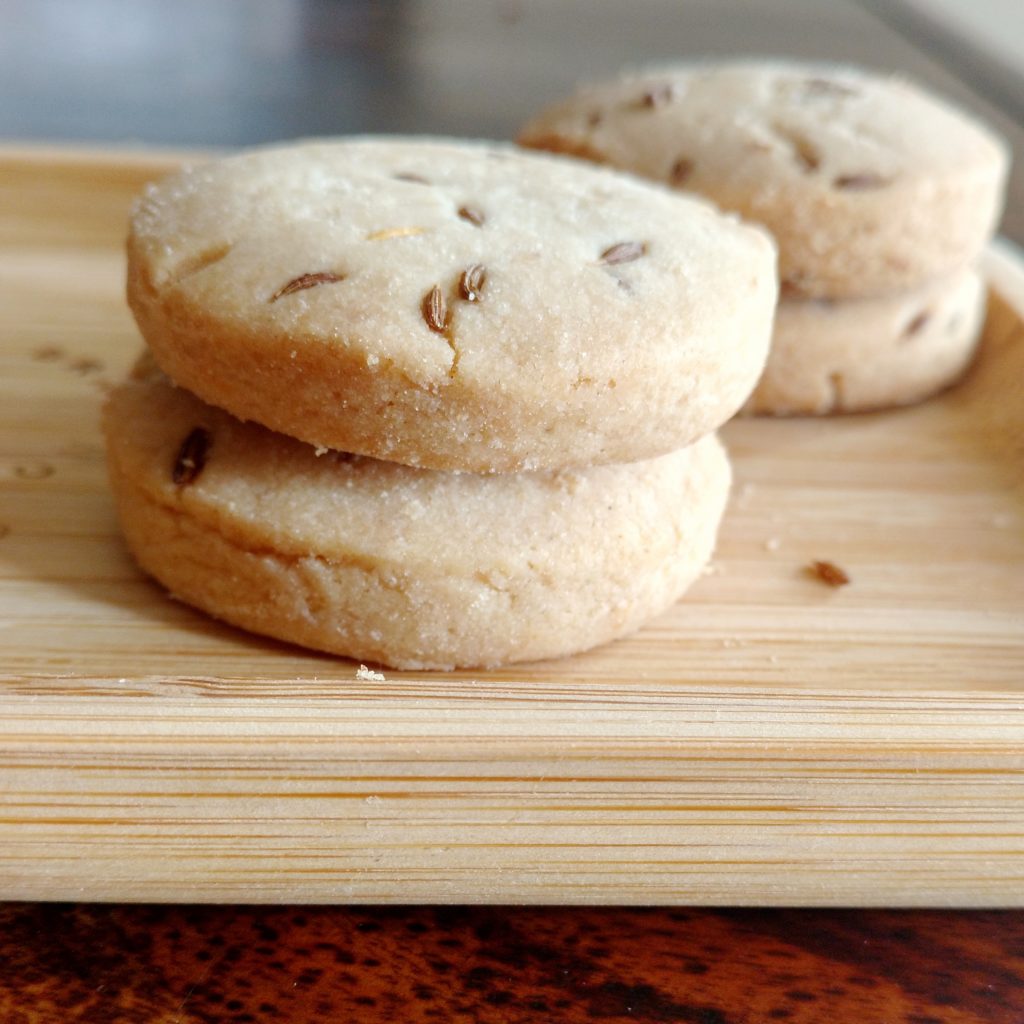 I am not sure if these cookies are for everyone – maybe not for all kids, but kids also seem to have refined palates these days. But I think they are mighty nice to much on along with your evening tea or coffee.

As for the husband s reaction on eating these? "I think you put salt instead of sugar in these cookies." Ah well.