"There are few hours in life more agreeable than the hour dedicated to the ceremony known as afternoon tea."- Henry James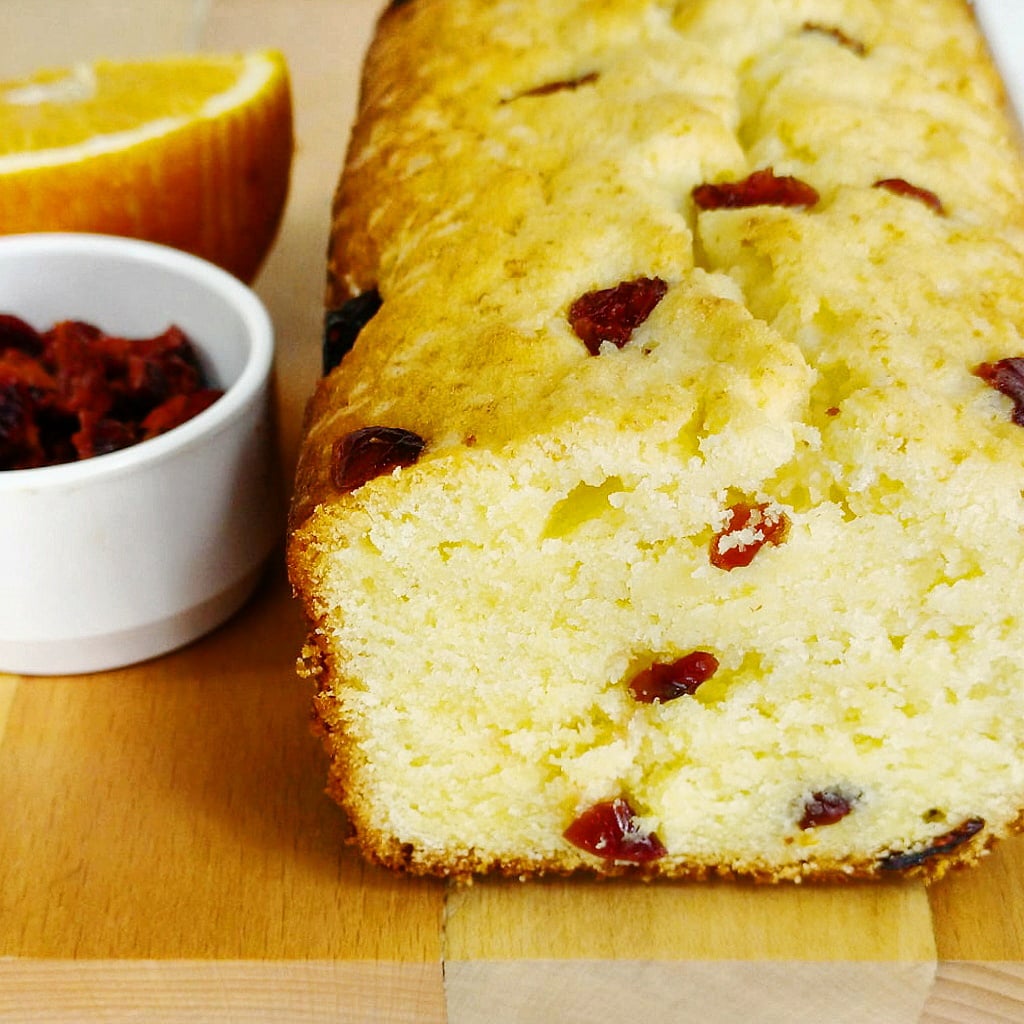 I like citrus in my cakes . Just that freshness and lightness that it brings to the table . Especially in tea time cakes and loaves, which yield so well to experimentation with flavours.
This cake is outrageously buttery and soft, it ought to be- it has a whole cup of butter in it ! To spruce things up a bit, I dumped in the zest of a vibrant orange and a healthy shot of its juice. In went a handful of dried cranberries at the end ..just to keep things colourful and interesting .
The outside is wonderfully brown , but when you carve a slice – that pale hue of orange with the occasional scarlet of the cranberries is equally inviting . The cake feels light and tender , the orange flavour is pleasant (without being overpowering) and the cranberries reins in the sweetness perfectly.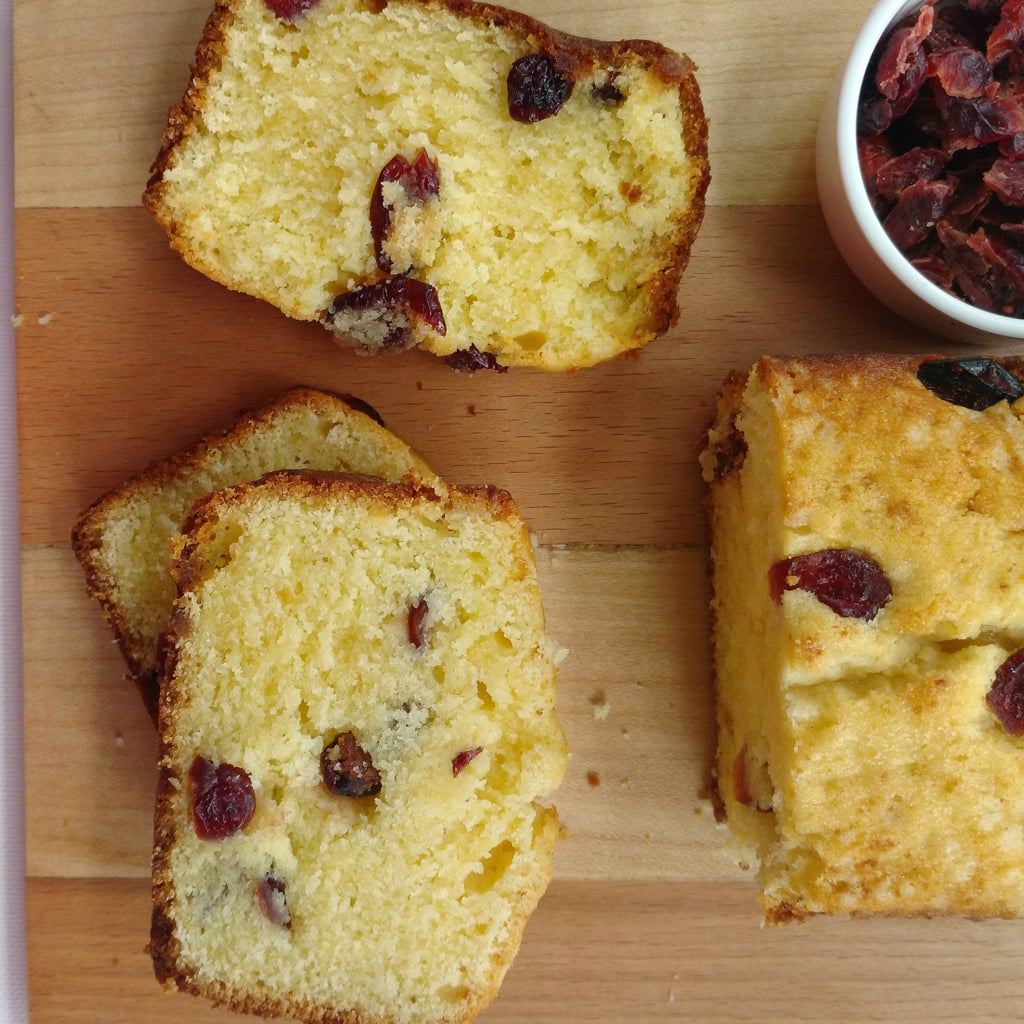 A nice crust with a lovingly tender and moist crumb, a strong hint of the refreshing citrus and the tart punctuation of the cranberries . This cake will sing out to you with every bite. Go ahead and use your favourite citrus or dried fruits. This one is a winner for sure!
Some cranberries left over ? Pair them with white chocolate in some yum biscotti or throw in some to make chocolate salami !

Print Recipe
Orange and cranberry butter cake
Yum
A moist and tender Orange cake with dried cranberries!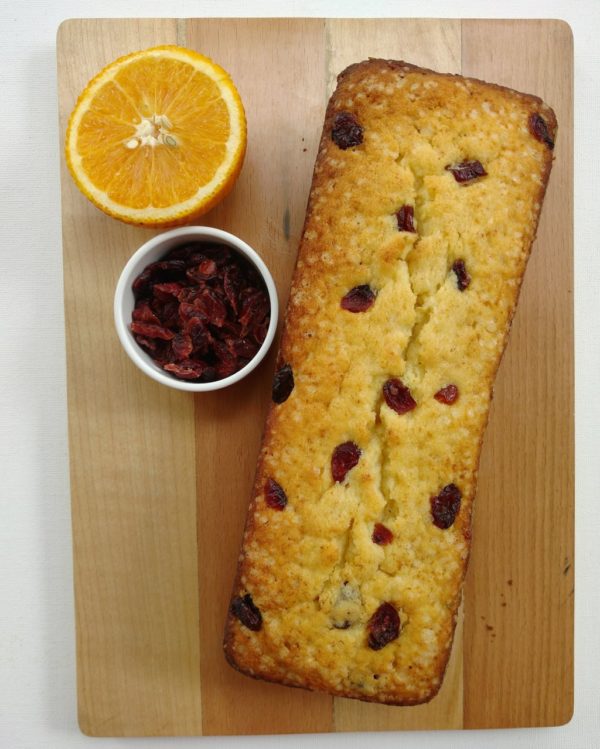 | | |
| --- | --- |
| | |
Preheat your oven to 160 C/ 325 F. Grease a 9 x 3 inch loaf cake pan well and dust with flour.

Whisk together the flour, salt and baking powder.

Mix the dried cranberries with a tablespoon of the flour mixture. Keep aside.

Rub the orange zest and sugar for a minute or two.

Beat the zested sugar and butter using an electric mixer or whisk for a few minutes until light , fluffy and creamy.

Beat in the eggs and orange juice.

Add the flour mixture in three additions alternating with the milk in two additions . So , 1/3 of the flour- 1/2 of the milk -1/3 of the flour- 1/2 of the milk- 1/3 of the flour. Scrape the sides and bottom of the bowl as needed.

Fold in the floured cranberries with a spatula.

Spread batter into the prepared pan. Sprinkle a few cranberries on top.

Bake for 50-55 minutes at 160 C/ 325 F until the cake spring back when touched or a skewer inserted in the centre comes out clean.

Cool in pan for 5 minutes and then remove from pan to cool completely, right side up on a wire rack.
This can be stored at room temperature for 3-4 days in an airtight container.
I have used dried cranberries but you can use fresh as well. The dusting with flour is so that they don't sink to the bottom.