"Knowing trees, I understand the meaning of patience. Knowing grass, I can appreciate persistence."- Hal Borland.
Its Monday… I don't really dread mondays like some do (not on a regular basis atleast ) as I pretty much love my job ( again, not on a regular basis !) . But the week that passed was pretty much mundane and unspecial with unpredictable rains , unnecessary power cuts and driving through ridiculous potholes. Added to all these small irritations of life , I can see more trees being cut down each day in my neighbourhood to make room for some railway construction thats coming up and that always puts me in a sore mood. So , I am actually looking forward to the new week , hoping it will be brighter and cheerier than the last.
One good thing that came out of this week, was this awesome orange semolina cake. I experimented a bit with it and was extremely happy with the outcome . Its a really simple cake but is big on flavour . And although low on effort , it can pass off for dessert or a tea time cake in a pinch. You can check out a step-by-step Youtube tutorial here.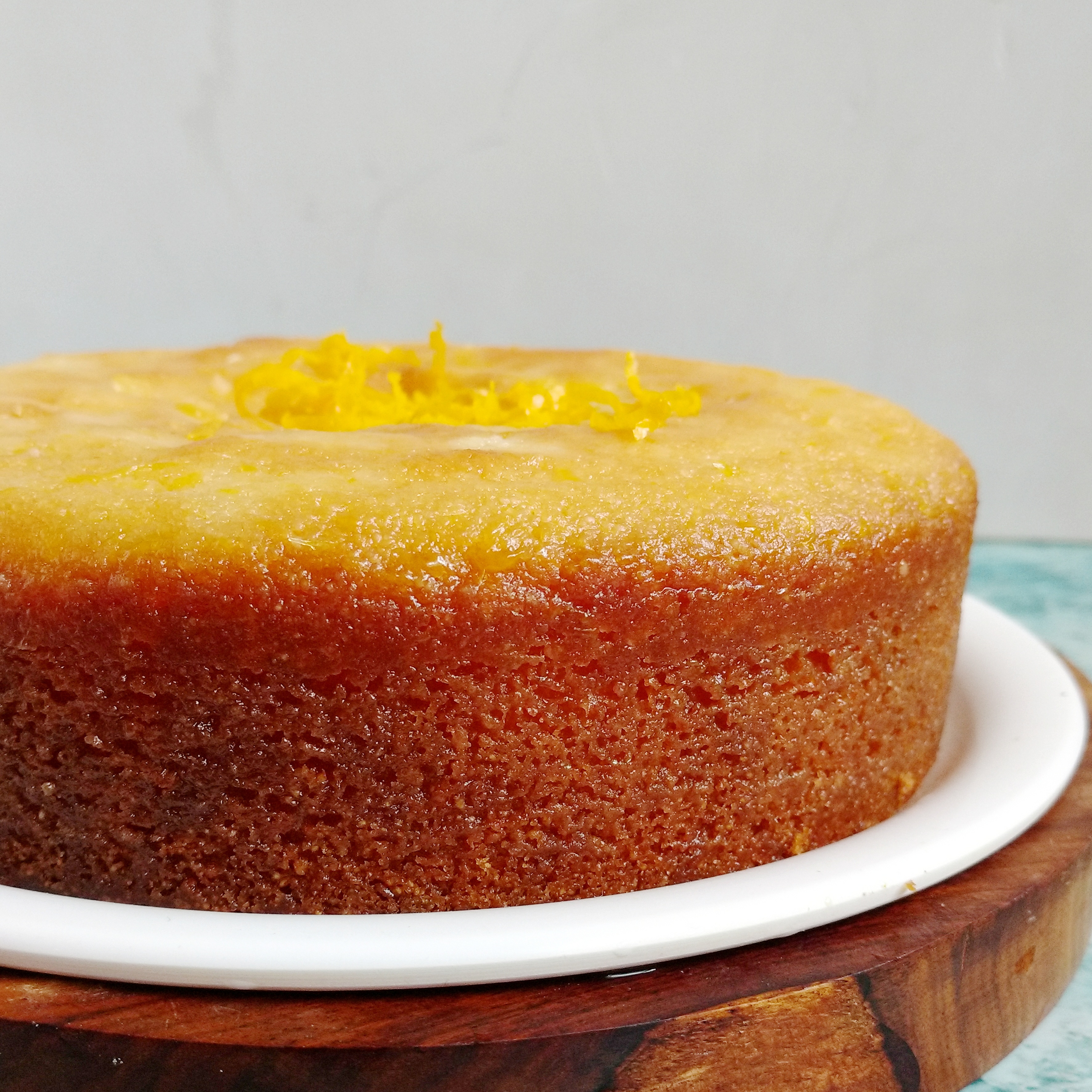 The cake is another of my hot milk recipes – like the white chocolate sponge cake and the hot milk sponge cake – which seem to work so well for many who try it . The semolina is soaked in the hot milk and butter mixture which fluffs it up a bit. Yoghurt gives the cake some tang and some zest added in gives it that citrus boost. The punch of the orange comes from the syrup of course .
This cake is almost Mediterranean in its feel – with the syrup and the semolina and the orange. Quite unintentional of course. In fact , I was using the most indian of ingredients – oranges , yoghurt and good old rava !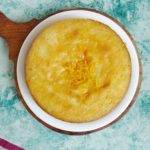 Orange syrup semolina cake
2017-09-18 12:59:46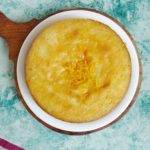 A moist and scrumptious eggless orange semolina cake drenched in an orange syrup!
Ingredients
120 ml or 1/2 cup milk
56 grams or 1/4 cup butter
165 grams or 1 cup semolina (rawa)
100 grams or 1/2 cup granulated sugar
120 ml or 1/2 cup yoghurt or curd
3/4 tsp baking powder
1/2 tsp baking soda
1 tsp orange zest (optional)
For the syrup
1/2 cup fresh orange juice (from one orange )
50 grams or 1/4 cup granulated sugar
Instructions
Preheat your oven to 160 C / 325 F . Butter and flour a 6 inch round pan , line the bottom with parchment (optional).
In a saucepan , heat the milk and butter together until the butter is melted.
To the hot mixture , add the semolina while whisking. The mixture will become thick and clumpy.
Whisk in the sugar.
Whisk in the yoghurt until smooth.
Add the zest , baking soda and baking powder and whisk it into the batter well.
Pour batter into prepared pan and bake for 32-40 minutes until top is well browned and the cake springs back when pressed gently. A toothpick inserted in the centre , comes out clean.
As soon as the cake is out of the oven , prepare the syrup.
Heat the orange juice and sugar until the sugar is melted.
Poke holes into the still warm cake all over using a toothpick or skewer.
Pour the hot syrup over the warm cake.
Let cake rest until it comes to room temperature.
Unmould and serve !
Notes
You can also bake this cake in a 7 inch pan for a thinner cake - at 180 C / 350 F for 28-35 minutes.
You can double the recipe and bake in a 8 inch or 9 inch pan.
The cake can be stored in an airtight container for 3-4 days.
You can make the syrup before hand but it thickens as it cools. So heat it up to get it to a good pouring consistency .
Adjust the sugar in the cake as per your taste.
I used fine semolina but you can use coarse as well.
My cup measures 240 ml.
FLOURS & FROSTINGS http://floursandfrostings.com/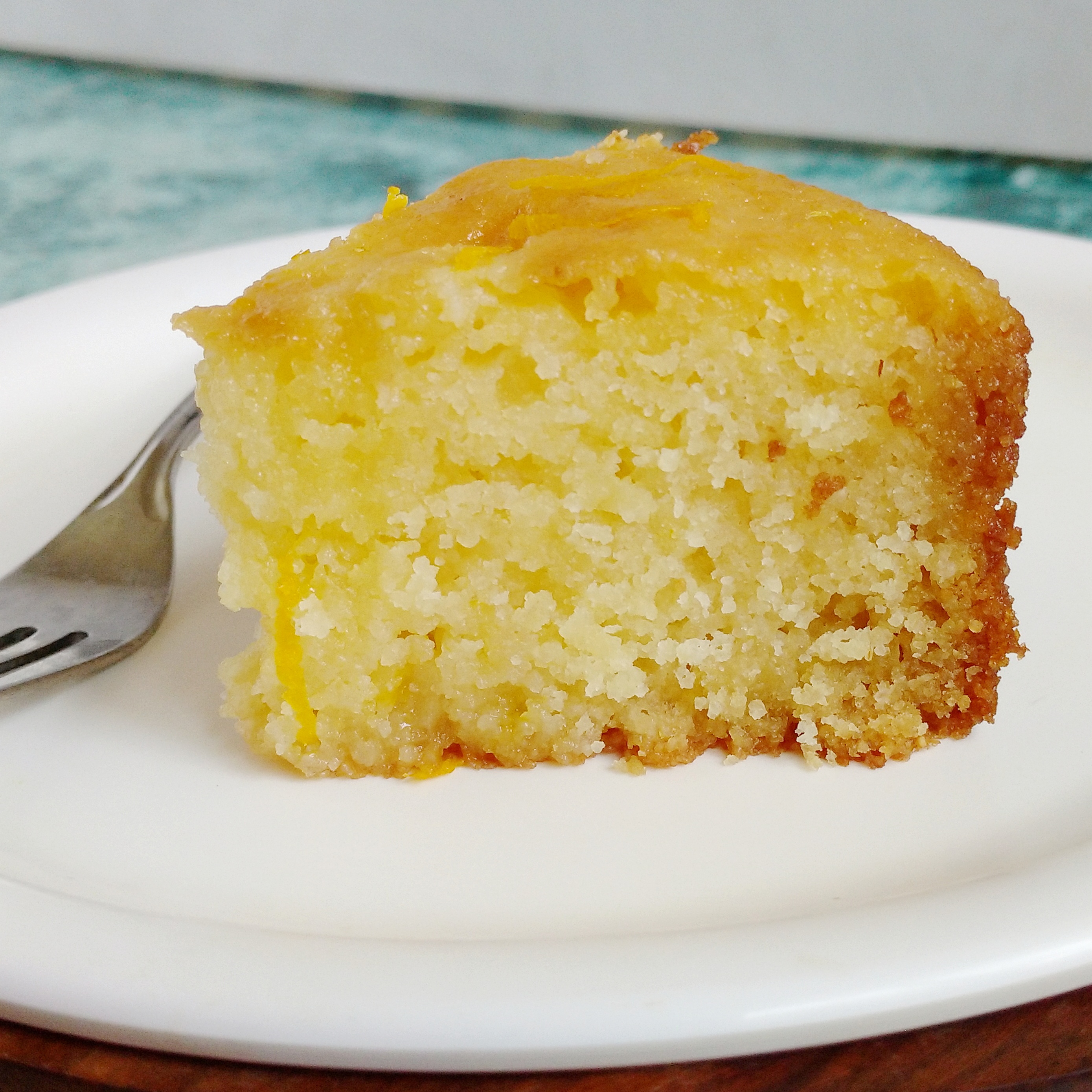 Semolina cakes can turn quite crumbly , but this one surprisingly isn't. Its moist and scrumptious . And the syrup-y yumminess elevates it up a notch. You can swap out the orange for lime or lemons or any other citrus that catches your fancy! The syrup can be skipped but I would recommend trying this cake with the syrup atleast once. It can be served warm or at room temperature , but i will tell you its a cake for a complete sweetaholic!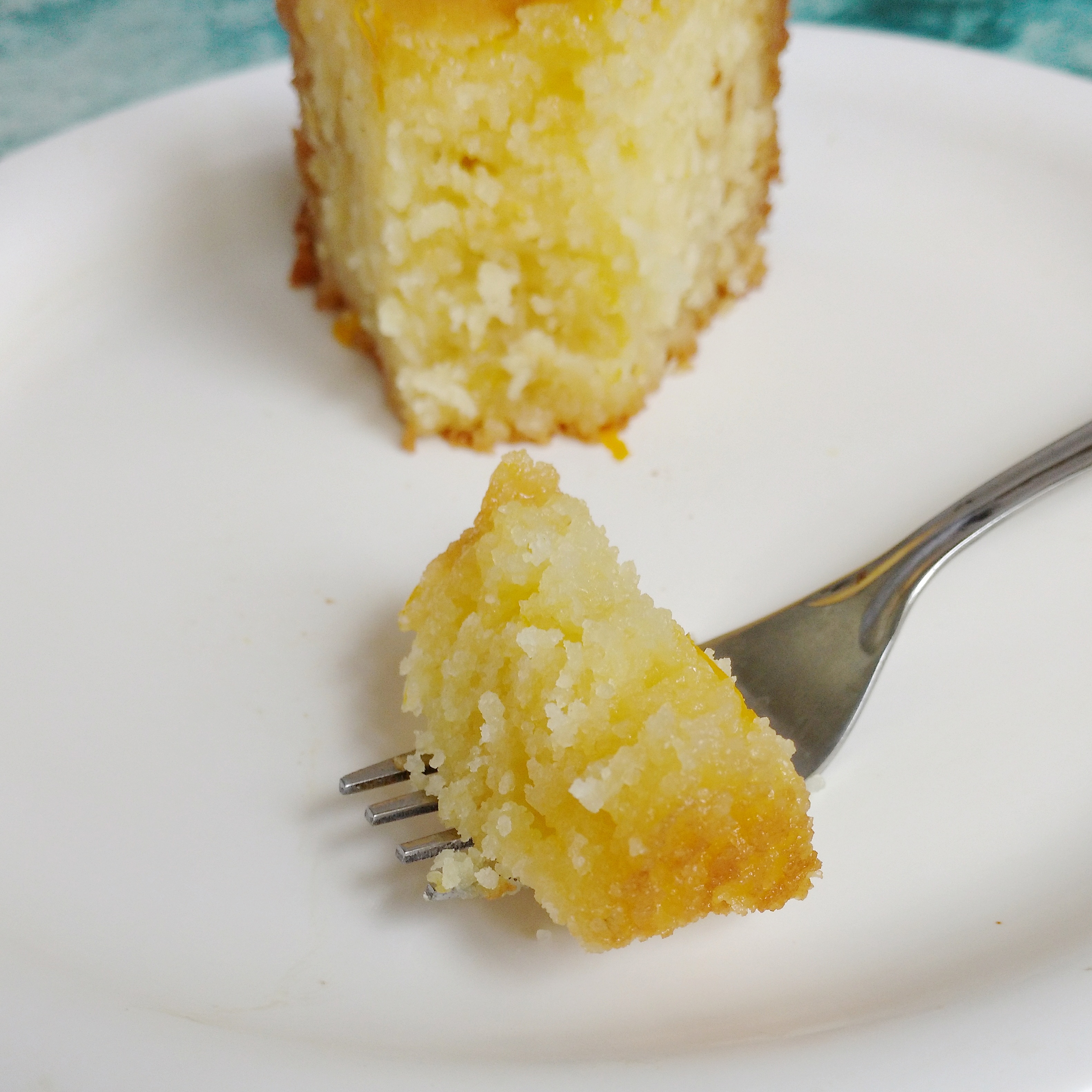 Affiliate links : Just so you know, I have baked this orange cake in my trusty Morphy Richards 52 Litre Oven
. And if you like citrus bakes like I do, you might want to check out this Zester
.
How to bake a Orange syrup semolina cake :