"My weak spot is laziness. Oh, I have a lot of weak spots: cookies, croissants. "- Anthony Hopkins.
Hopkins and I are on the same page here. The only reason that keeps my blog going (over my laziness) is my love for baking! And you guys of course!
I do take this blog for granted at times… I post at random and recently quite prolonged intervals, i dont fuss with the photography , and i never did bother much with props . Actually , even as I write this, I know my previous post featured the white chocolate cake on the same plate !
Part of the reason (the biggest one) is that I can get unbelievably lazy and callous at times. Part is that I am away from my own home and kitchen for a while and part is that I do feel that having a picture that tells you how the food actually looks (and by default probably tastes) is more important than antique cutlery in the background or pastel linen. I dont own either by the way. Have to put them on the shopping list one of these days.
I do realise I need to up my blogging game and photography skills before you guys give up on me. Which i am grateful that you havent yet… Thanks for visiting and keeping in touch and trying old recipes throughout the lull on the blog !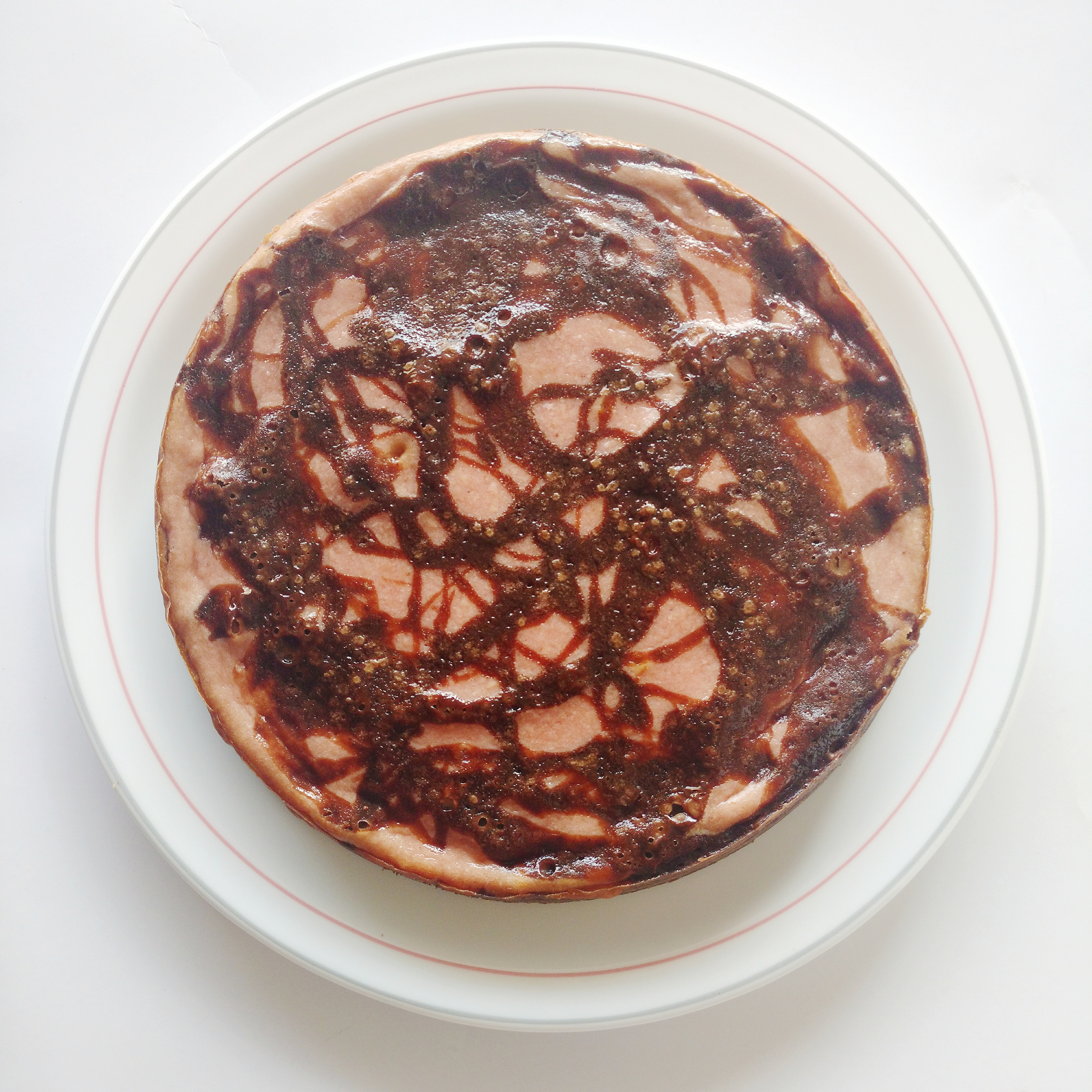 Oh the cake…..As strawberries are in season ( finally ! ) And nothing goes as good as strawberry and chocolate. If you ever have had a fresh strawberry dipped in dark chocolate, you will know what I mean !
I like strawberry cheesecake and instead of a thick strawberry cheesecake layer on a biscuit crust , this cake has a fudgy brownie topped with an equal layer of smooth strawberry cheesecake . You make a simple cocoa-brownie batter, and then a simple strawberry and cream cheese batter. Layer the two in a pan and bake – ta da, a two-in-one dessert !
Ofcourse, you could bake these up as regular brownies in a square pan – much like these cream cheese swirl brownies .
So, you have fudgy brownie , you have strawberries , you have cheesecake – whats not to like ?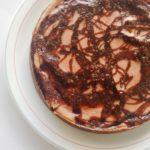 Strawberry cheesecake brownie !
2017-12-26 15:04:51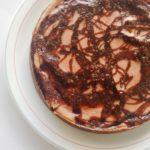 Fudgy rich brownie topped with a tangy, creamy strawberry cheesecake !
For the brownie layer
112 grams or 1/2 cups unsalted butter
200 grams or 1 cup granulated sugar
1 tsp vanilla extract
2 Eggs , at room temperature
90 grams or 3/4 cups all purpose flour
40 grams or 1/2 cup unsweetened cocoa
1/4 tsp salt
For the cheesecake layer
224 grams or 1 cup cream cheese
50 grams or 1/4 cup granulated or castor sugar
1 egg , at room temperature
1/4 cup strawberry puree or 6-8 strawberries
Instructions
Preheat the oven to 180 C /350 F. Butter and flour a round 8 inch springform pan well or line a 8 inch square pan with parchment paper.
Make the brownie batter:Melt the butter in the microwave or stove top. Whisk in the sugar. Whisk in the eggs, one by one , followed by the vanilla extract. Add the flour, cocoa and salt and whisk until combined.
Make the cheesecake batter : Puree the strawberries until smooth. Whisk with the sugar, cream cheese , egg and sugar until smooth.
Spread almost all the brownie batter in your prepared baking pan. Reserve about two tablespoons . Spread the cheesecake batter on top.
Spread the reserved brownie batter on the top in any pattern you want.
Bake at 180 C / 350 F for 38-42 minutes if using a round pan or 32-35 minutes if using a square pan.
The cheesecake layer will be set and wobble only slightly .
Cool in the pan completely and then chill for atleast 2-3 hours.
Unmould from pan and slice with a sharp knife !
Notes
You can store this cake in the refrigerator for 3-4 days.
Its ideal to use either a parchment lined square pan or a springform round pan for this cake. In a regular round pan, you may have some difficulty getting the cake out . Or chill it really well before removing!
For the cleanest cuts, chill the cake well, use a sharp knife and wipe the knife after each slice .
If the strawberries are too tart, you can add more sugar to the cheesecake batter. You can taste it and add more sugar as needed.
I use a 240 ml cup.
FLOURS & FROSTINGS http://floursandfrostings.com/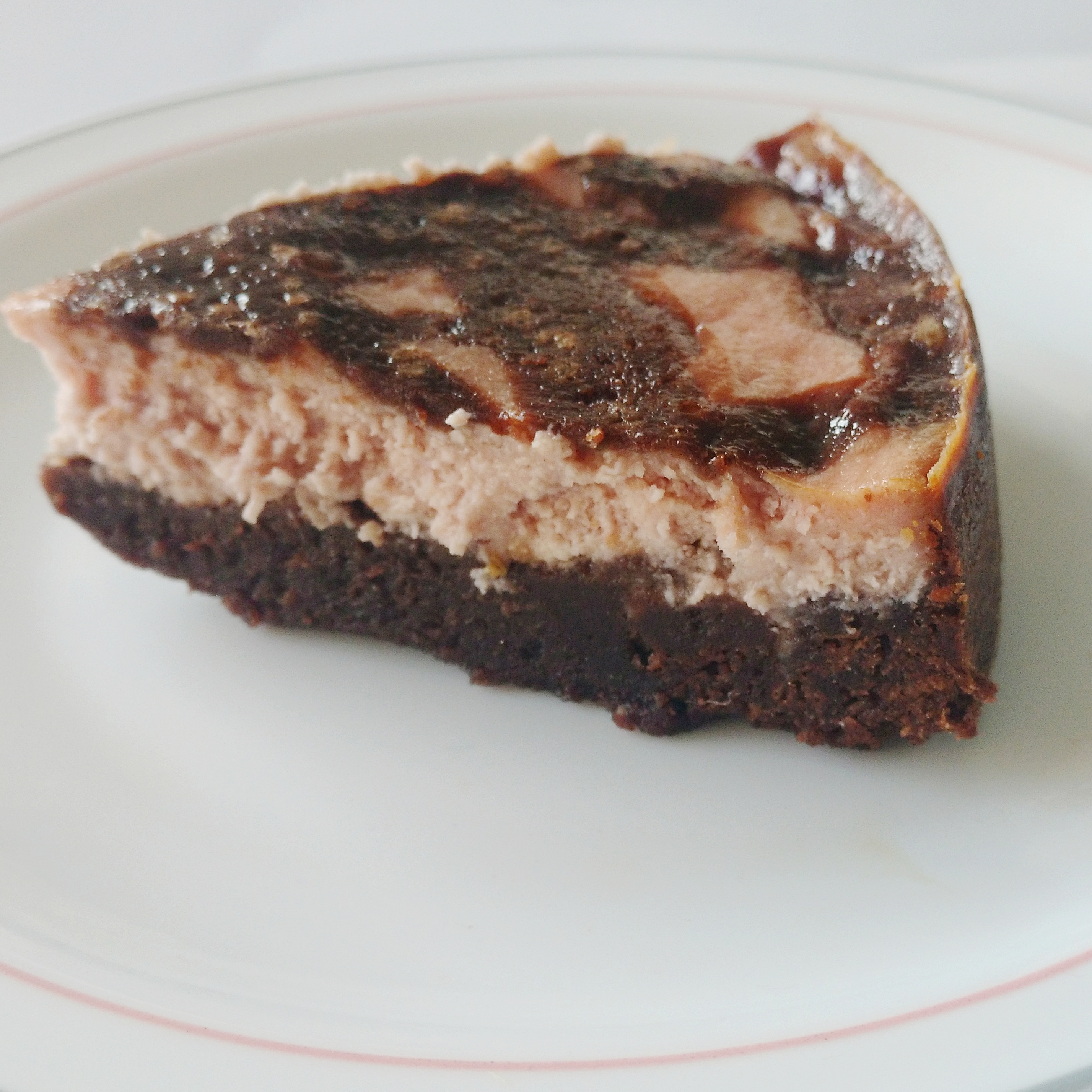 Oh yea, there ia something i dont like about these… Its near impossible to get a clean slice. You need to cool these really well and even then its hit n miss…
Infact the untidy slice picture made me contemplate if i should post this recipe or not. But then , this was the only slice i managed to save to click a picture and this too didn't last too long after the click! So that should tell you that it tastes far better than it looks !!