"Lest we forget: It is easy to be human, very hard to be humane"- Mirza Ghalib
I absolutely love bake sales so I knew this was a great theme to jump back onto the Creative Cookie Exchange.
You know what else I love. Food that comes with history! So Anzac stands for Australian and New Zealand Army Corp (ANZAC). According to popular culture, these cookies first became popular in World War I when wives wanted to send their husbands serving in the army some sweet treats . The ingredients in these dont spoil easily and the finished cookies travel well. And because of this and the fact that money was in short supply, there are no eggs in these either!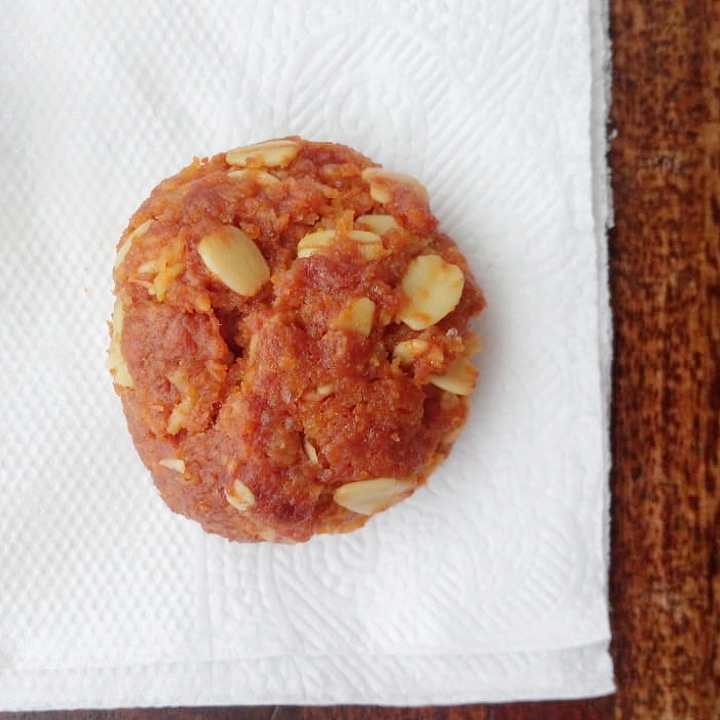 History aside , I think Anzac cookies are a good option for bake sales for exactly the same reasons !Because one- they are simple to make , two – they give an option to people who want to try something different (ofcourse , favourites will be favourites!) , three – they stay good for about a week and four – the biggest reason is because they are DELICIOUS !
They are full of crunchy oats , tasty coconut and some honey (recipes call for golden syrup but i never have golden syrup in my pantry). Just wait until you get a whiff of your kitchen when these are done baking !
Anzac cookies
2018-09-25 10:09:42
Chewy Anzac cookies full of oats, coconut and honey !
Ingredients
56 grams or 1/4 cup unsalted butter
1 tablespoon honey
1 tablespoon boiling water
1/2 teaspoon baking soda
62 grams or 1/2 cup all purpose flour
50 grams or 1/2 cup rolled or old fashioned oats
50 grams or 1/2 cup dessicated coconut
65 grams or 5 tablespoons granulated or castor sugar
Instructions
Preheat your oven to 180 C/ 350 F. Line a baking sheet with parchment or butter well.
In a saucepan , heat the butter and honey together on a low flame until melted.
Meanwhile, mix the baking soda into the boiling water.
Mix this into the butter and honey mixture (it may turn foamy).
Now mix the dry ingredients in a bowl - flour, oats , coconut and sugar - until well combined.
Add the butter honey mixture to this dry mixture and stir until it comes together. It wont be a smooth dough.
Take tablespoons of this dough , shape into a round ball and place on the prepared pan.
Let there be 2 inches space between the cookies.
Bake at 180 C/ 350 F for 12- 15 minutes until well browned . Turn the sheet front to back after about 10 minutes of baking .
Cool on pan for 2 minutes and then completely on a wire rack.
Notes
This recipe gives 25 small cookies.
Recipe can be doubled or tripled.
The cookies can be stored in an airtight container for upto a week.
My measuring cup is 240 ml.
I bake my cookies in my Morphy Richards 52 litre OTG with both rods on .
FLOURS & FROSTINGS http://floursandfrostings.com/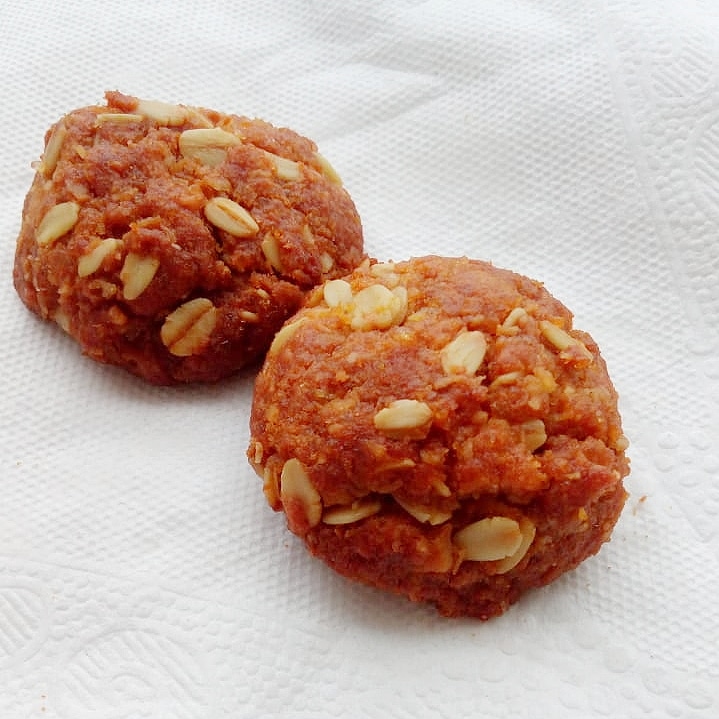 I just adore the colour on these ! These ANZACs are crispy outside and wonderfully chewy when you bite in. Just sweet enough and really big on flavour.
Did you know that Septemeber is #ChildhoodCancerAwarenessMonth ? A cause that needs your support in any and every way possible. Read up about OXO's #CookiesForKidsCancer program .
Creative Cookie Exchange !
If you have younger children then you know school starting back up means bake sales. So we are sharing some cookies to give you some great bake sale cookie ideas!
You can also use us as a great resource for cookie recipes. Be sure to check out our Pinterest Board and our monthly posts (you can find all of them here at The Spiced Life). You will be able to find them the first Tuesday after the 15th of each month! If you are a blogger and want to join in the fun, contact Laura at thespicedlife AT gmail DOT com and she will get you added to our Facebook group, where we discuss our cookies and share links.
If you are looking for inspiration to get in the kitchen and start baking, check out what all of the hosting bloggers have made: