Just when I thought I was running out of things to put into my Brownies!
Thanks Laura for this theme for this month's cookies !
Seriously, it's no secret that I love making brownies and blondies. And I will stir / swirl anything into them. Nuts and chocolate chips and cream cheese are the usual suspects. Then there is berries and coconut and oreos and rum soaked raisins. And now Beer!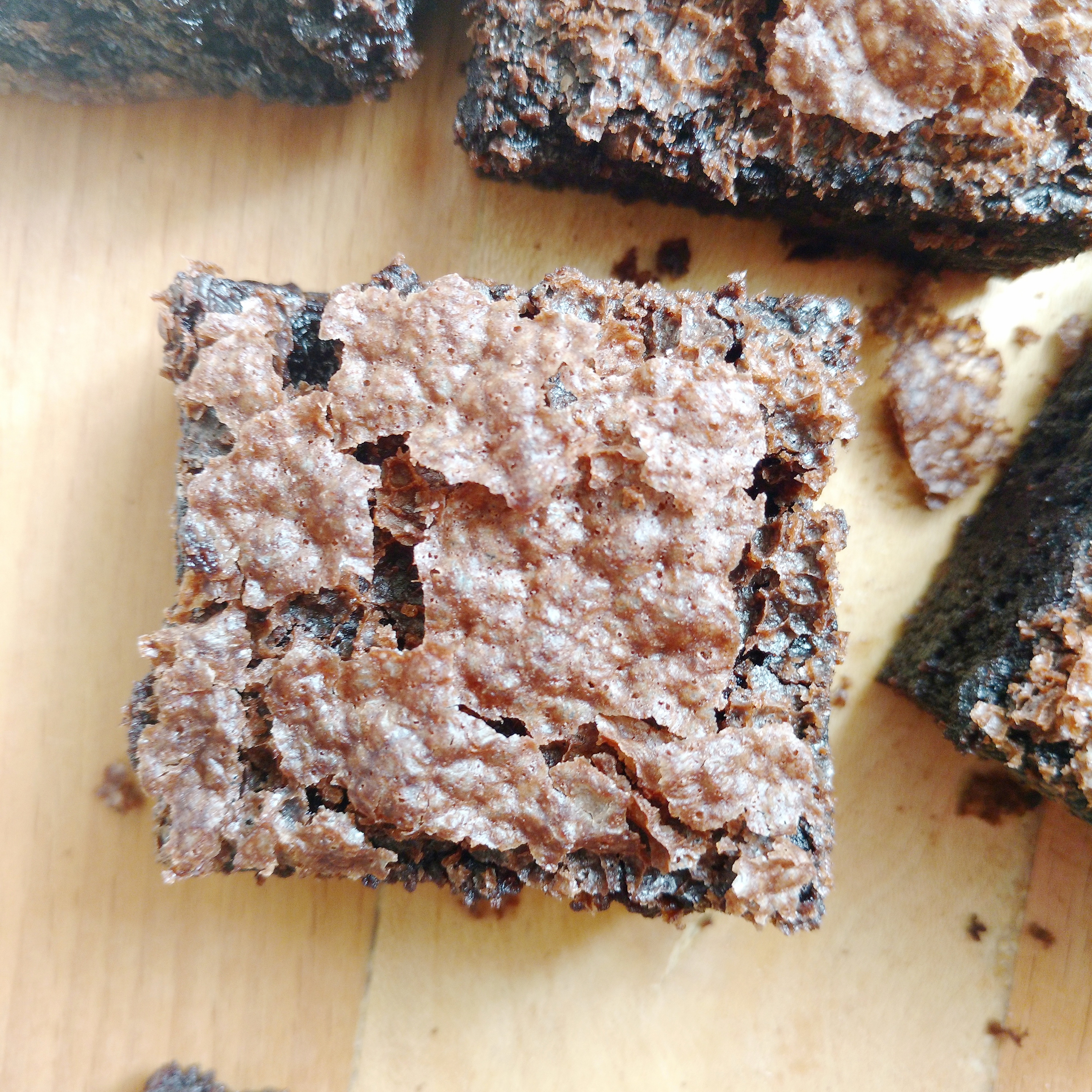 I don't drink and don't have much experience cooking with alcohol either. So I played it safe by following this recipe to the T. I used Bira 91 (the Indian brand for modern flavourful beers ) and the brownies turned out great!!
The brownies won me over when I first set eyes on them. Just look at that crackly crust ! One more of my weird obsessions. But even the crust was forgotten when I sliced into them (a couple of hours of painful waiting later ) . Deliciously Dark and gooey.
The brownies were brilliant. Moist and a little chewy and a little fudgy. Just how I like them. I only tasted one small bit and I thought I could taste the beer. This could be my mind playing tricks on me as I knew what exactly it had..! And the fact that I have never really tasted beer before! You can definitely smell a bit of beer as you slice it. Or maybe if the beer isn't enough for you, you can just wash it down with some more beer straight from the bottle!
Beer brownies
2018-10-23 05:44:21
Gooey beer brownies with a perfect crackly top!
Ingredients
120 grams dark chocolate chopped
80 ml or 1/3 cup beer
112 grams or 1/2 cup melted butter
200 grams or 1 cup granulated sugar
100 grams or 1/2 cup brown sugar
3 eggs
90 grams or 3/4 cup all purpose flour
1/2 teaspoon salt
20 grams or 1/4 cup cocoa powder
Instructions
LPreheat the oven to 180 C or 350 F. Line a square 8 x 8 inch pan with parchment paper or foil. Let two opposite sides of the foil be long so you can pull out the slab of brownies easily later.
In a bowl, whisk together flour, cocoa and salt.
In another bowl, whisk together the melted butter with both sugars.
Add the eggs, one by one and beat well after adding each.
In a saucepan or double boiler, heat chopped chocolate and beer together until melted.
Add this to the butter mixture and whisk until smooth.
Add the flour mixture and whisk until incorporated.
Pour batter into prepared pan and bake at 180 C or 350 F for 25 to 28 minutes. A toothpick inserted in the centre should have only moist crumbs.
CooL completely in pan for atleast 2 or 3 hours. Remove Brownie slab from pan and lice with a sharp knife
Notes
This will last at room temperature for about 5 days
You can use any beer of your choice.
My measuring cup is 240 ml.
FLOURS & FROSTINGS http://floursandfrostings.com/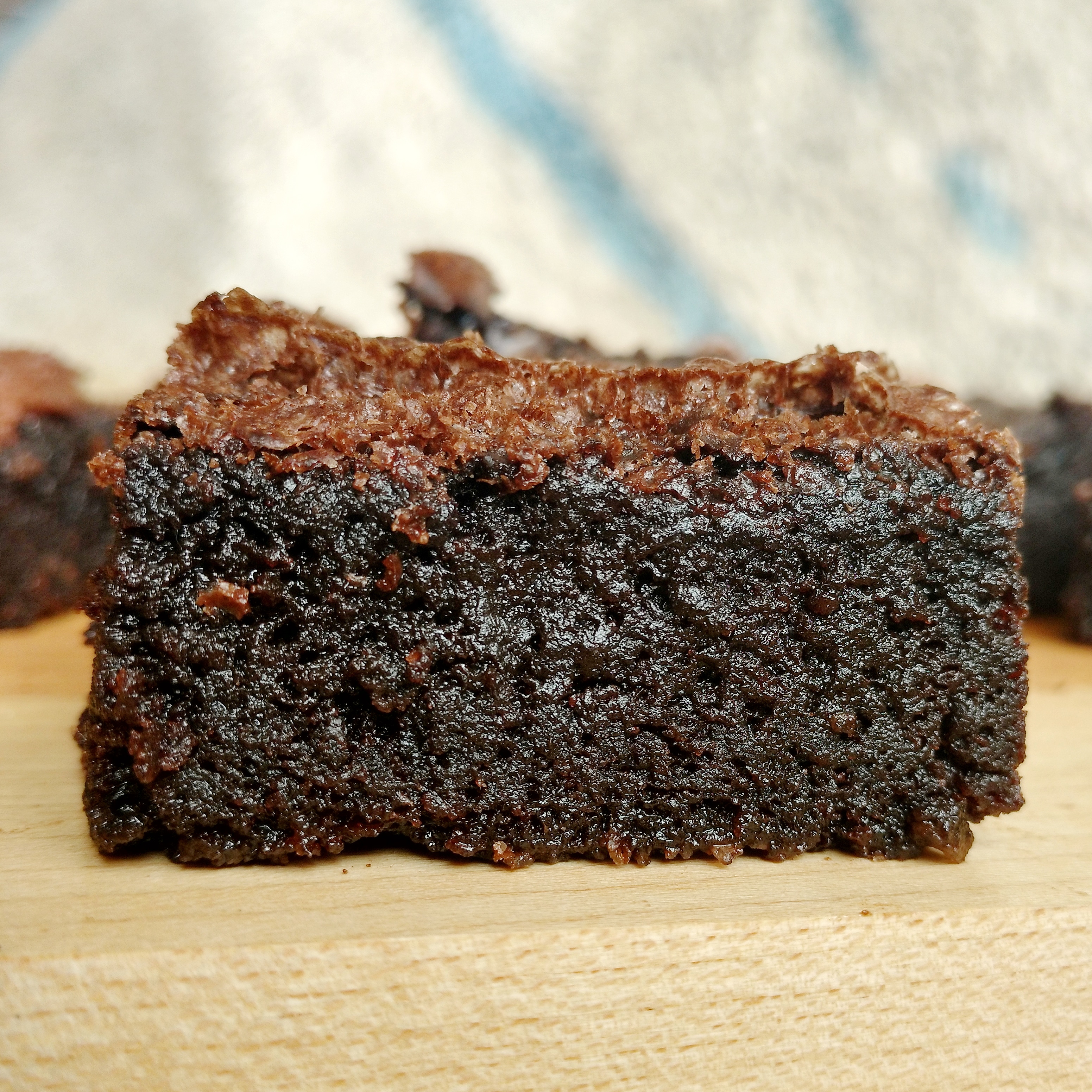 Wasnt I right about the insides! I sent over most of the brownies with the husband to his office and they were apparently devoured in minutes. A few said they could taste the beer while most thought there was "something" in them but couldn't really say what it was. I am not sure if that's a good thing or not! Doesn't matter.. The brownies were sooooo good !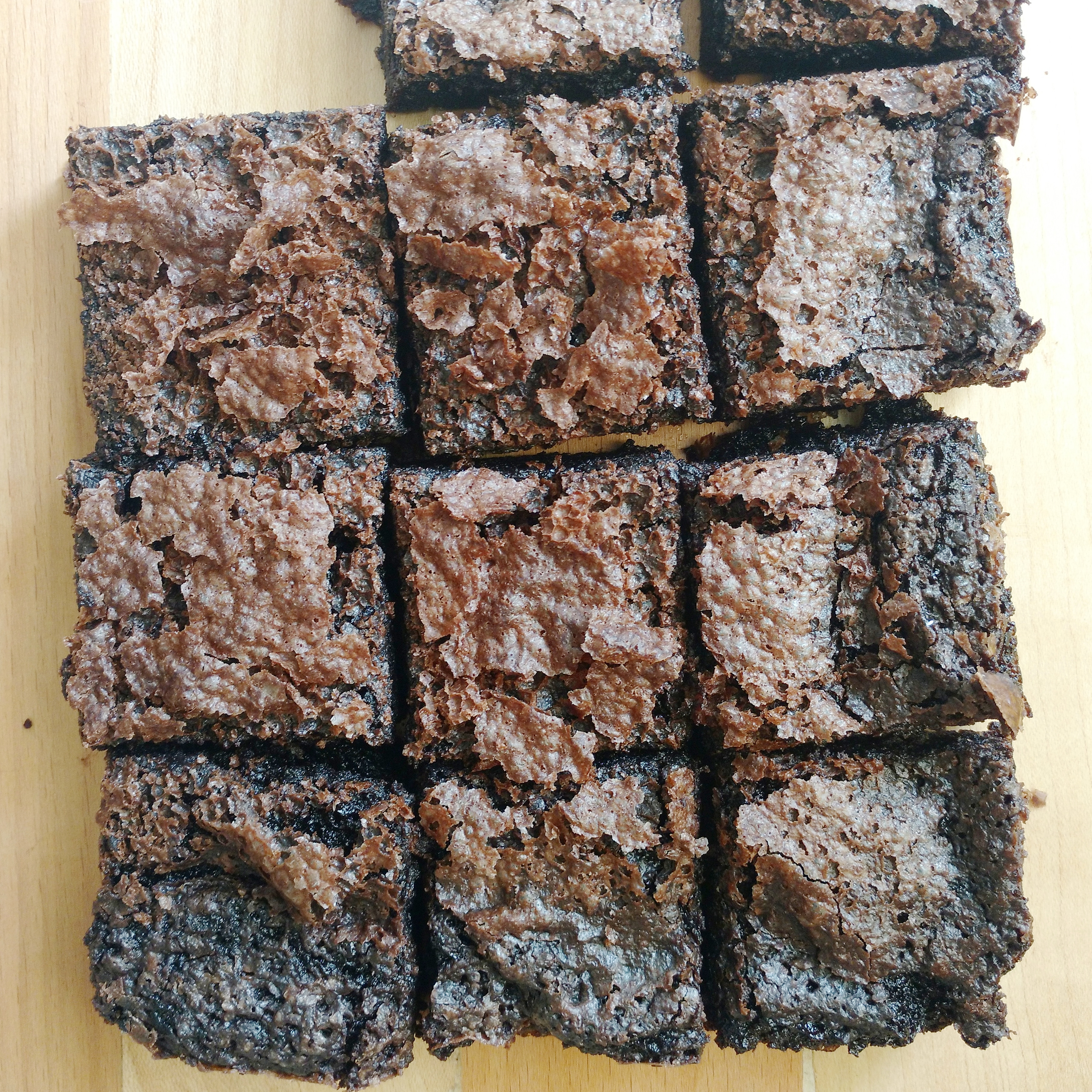 Creative Cookie Exchange
Beer in cookies? Heck yeah beer in cookies! Beer has great depth that plays well with sugar–keep reading to see what all we made!
You can also use us as a great resource for cookie recipes. Be sure to check out our Pinterest Board and our monthly posts (you can find all of them here at The Spiced Life). You will be able to find them the first Tuesday after the 15th of each month! If you are a blogger and want to join in the fun, contact Laura at thespicedlife AT gmail DOT com and she will get you added to our Facebook group, where we discuss our cookies and share links.
If you are looking for inspiration to get in the kitchen and start baking, check out what all of the hosting bloggers have made: