As christmas approaches , quite a few people wrote in asking for marzipan recipes and although I am not a big fan of it personally as I don't do much cake decorating and it is a tad on the sweeter side for me , I do agree that this homemade version is not only a breeze to make but infinitely better tasting !
Marzipan is quite basically almond paste and icing sugar that is bound with some egg whites or whole egg. Once kneaded into a dough, it is quite malleable . It can be coloured , rolled and shaped. Marzipan can be used in most ways that fondant can. It is also used in cakes, cookies and pies. It is traditionally modelled into miniature fruits and veggies to top cakes. In particular , marzipan is used to drape traditional wedding cakes and European cakes like the Battenberg cake , the Princessatorta and the Simnel cake . And of course christmas fruit cakes !
It's actually really simple to make and this version is from the Great British Bake Off. Because of the less amount of egg white to the dry ingredients , the marzipan is safe to consume . But if you prefer an egg free version, you can also try a equally easy one which uses water and lemon juice !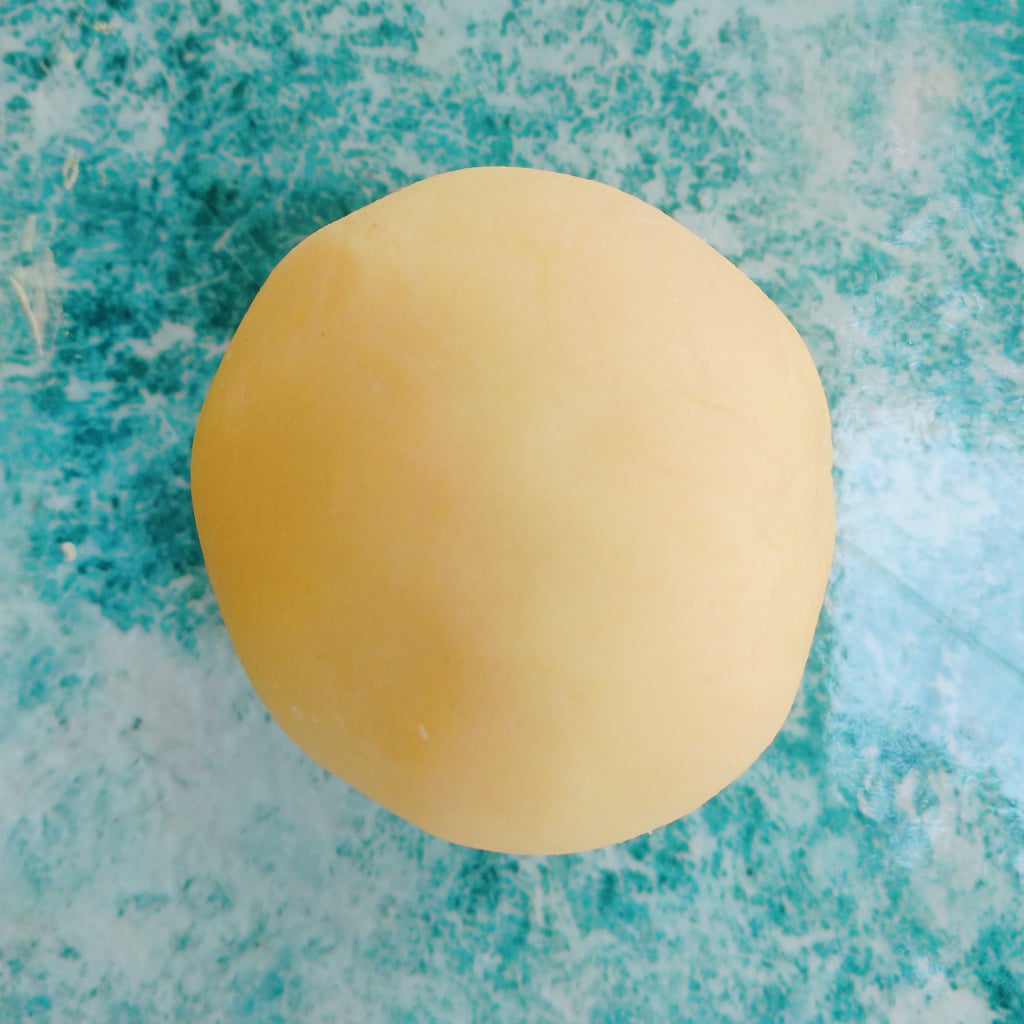 This easy homemade marzipan has a pure and strong almond flavour ! You can replace half the almonds with an equal weight of ground pistachios or walnuts. Don't try reducing the sugar though.. sadly doesn't work .
It is pretty amazing how three ingredients converts into this smooth pliable dough in a matter of minutes. So when u get your Christmas baking started , do give this a go .. or a knead ?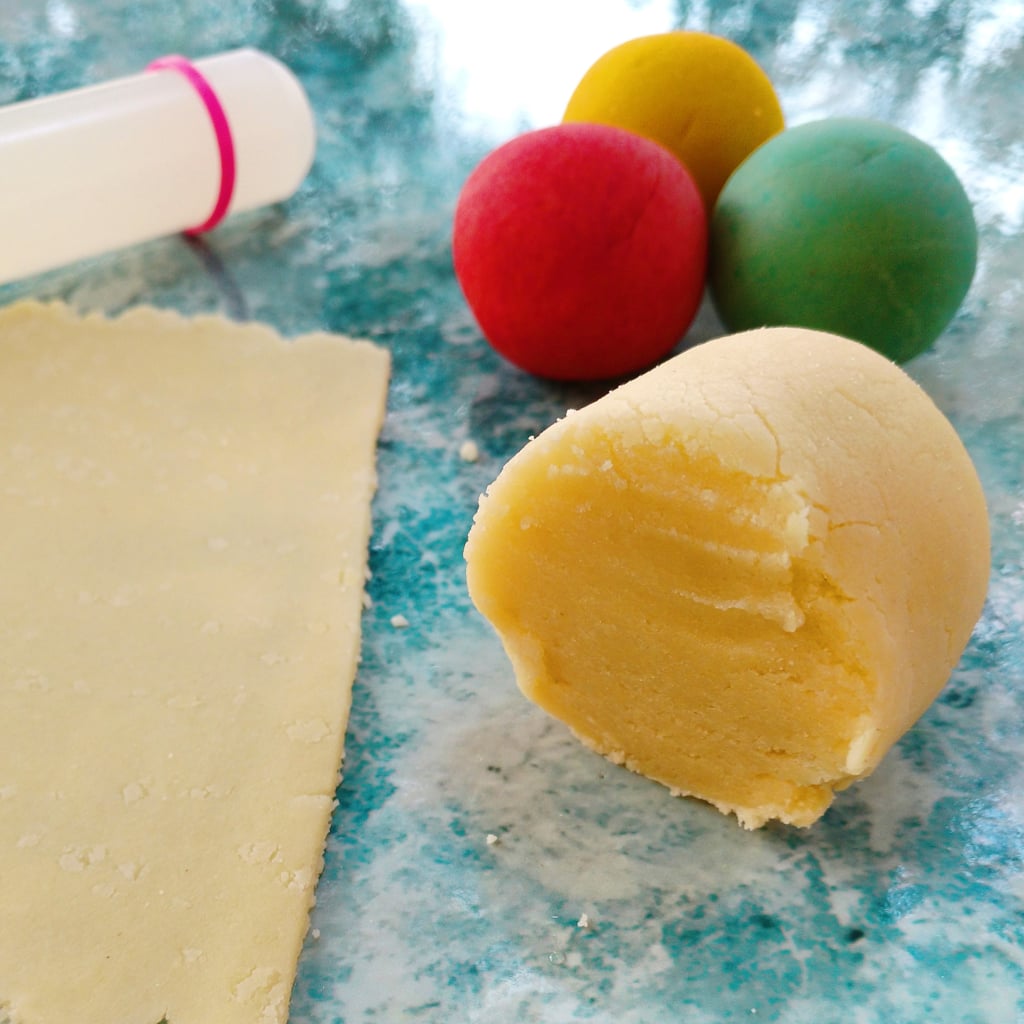 If you don't feel like grinding your almonds, you can pick up some Almond flour
here!

Print Recipe
Easy homemade marzipan
Yum
Easy Home made marzipan - with and without egg !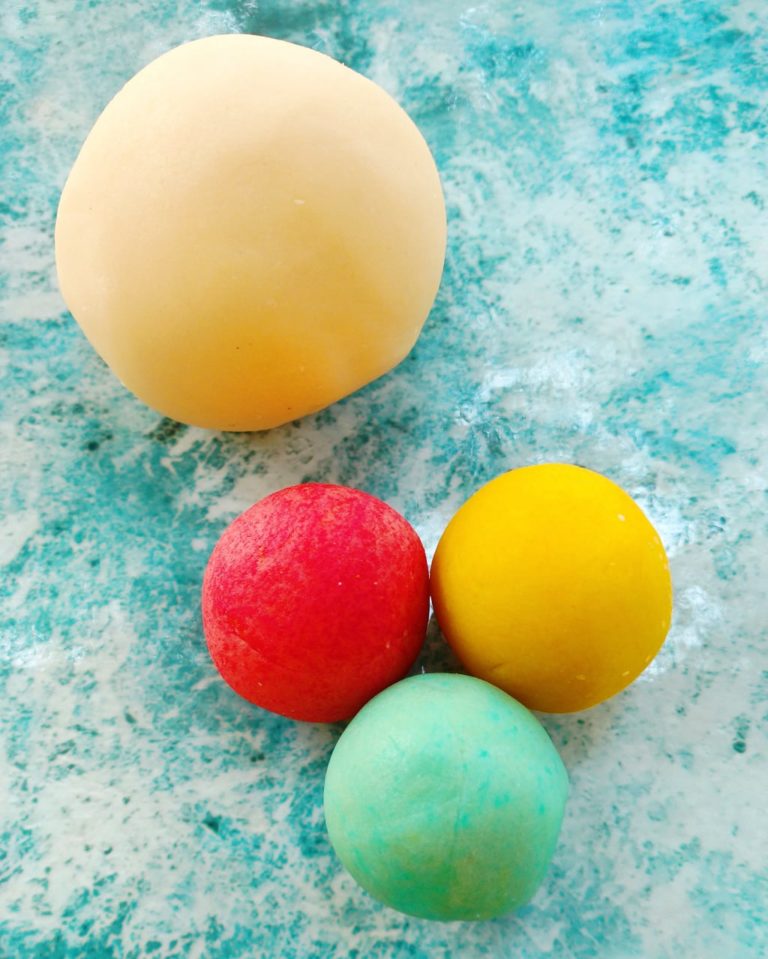 | | |
| --- | --- |
| | |
If using whole almonds , keep them in boiling water for 5 minutes , slip the skins off and dry completely. In a blender or food processor , pulse it with the icing sugar until a fine powder is formed .

Mix the egg whites with the salt / lemon juice with the water. Keep aside.

Food processor method : sift the icing sugar and ground almonds. Run it in the processor and pour the egg white ( or lemon juice-water) and extract slowly in . Process until a smooth dough forms.

By hand : sift together the ground almonds and icing sugar mixture. Add the egg white (or lemon juice -water) and extract and mix until a rough dough forms. Knead for few minutes (adding a little icing sugar if it gets sticky ) until a smooth dough forms.

To colour , add a drop of gel food colour and knead until colour is uniformly distributed . Add more colour and knead as needed.

Wrap in plastic wrap well and refrigerate for few hours before using.
This can be stored upto a month in the refrigerator and soften a bit at room temperature before using .
Roll out on a surface dusted with icing sugar when using.
Make sure the marzipan is wrapped really well as it dries out quickly .
This makes a little more than 250 grams marzipan (enough to over an 8 inch cake). Double or triple this recipe as needed.
If making the egg free version , add a few drops of water while kneading if it seems too dry.
I find almond extract very strong so use it cautiously. If you use it , add as per your taste.