Lazy as I am, sometimes I am drawn towards DIY ingredients as well. Sometimes because home-made is just better than store-bought. Sometimes because I just want to try a healthier option – like the almond version of Nutella. Sometimes because I simply don't get something that I want nearby – like puff pastry. Sometimes because an ingredient is so darn and unreasonably expensive – like ricotta cheese!
Ricotta cheese is a soft creamy cheese that is mildly sweet and wildly used in Italian cuisine.The word ricotta actually means re cooked. It is made by reheating the whey that forms from curdling milk . But there is a really easy way to make at home too . It needs only milk, some cream and some lime or lemon juice. The making of it is very similar to cottage cheese or paneer. The difference being that in the making of ricotta, cream is added to milk and then curdled as opposed to milk alone while making cottage cheese. I have used low fat fresh cream that is more easily available in India. The curdled mixture is drained through a cheese cloth or any clean thin cloth over a strainer or colander . 30 minutes is usually sufficient for draining but longer draining leads to a drier , firmer ricotta.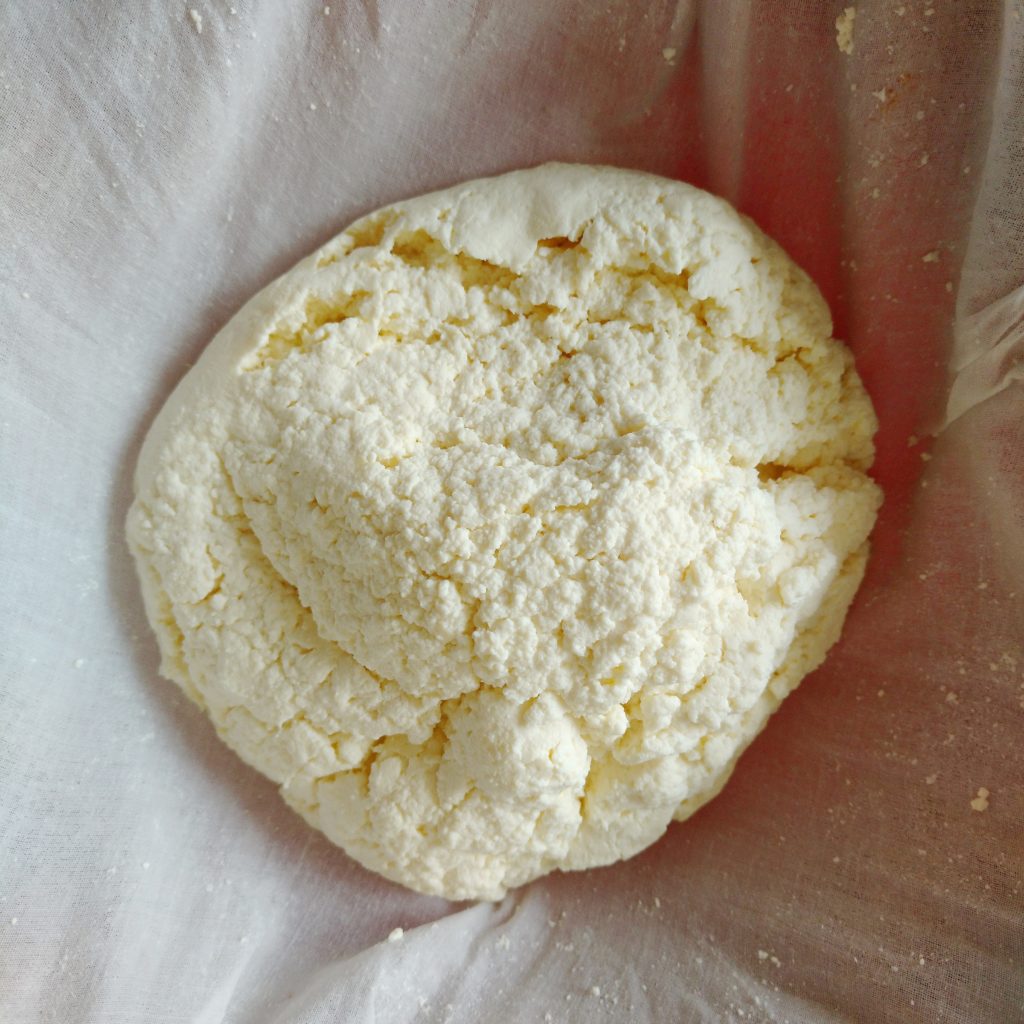 The fresh ricotta can be refrigerated for upto a week and used in a number of sweet like cheesecakes, cakes, pancakes , dumplings, cannoli etc and savoury dishes like salads, pizza, lasagna , pasta etc . Google ricotta recipes and you will be at a loss at what dish to try first!
Homemade ricotta cheese
2019-02-14 16:45:28
How to make ricotta cheese at home with low fat cream.
Ingredients
1 litre whole fat milk
200 ml low fat cream (fat 20 percent )
3 tablespoons lime or lemon juice
Instructions
Over a large strainer or colander , place a cheese cloth or clean thin cloth. Place this in your sink or over a large bowl (to collect the liquid after draining or whey) .
In a thick bottomed sauce pan, heat the milk and cream together on slow heat , until it comes to a boil.
As soon as the mixture begins to boil, stir in the lemon juice and switch off the heat.
The milk-cream will curdle immediately. Let this rest for upto 10 minutes .
Pour the curdled mixture through the strainer lined with cheesecloth . Let it drain for 30 minutes to an hour
Your Fresh Ricotta is now ready to use!
Notes
This makes about 2 cups cheese.
The cheese can be refrigerated for upto a week
You can use white vinegar instead of the lemon juice.
If you are measuring by cups, 4 cups milk and 1 cup cream works well here with 3 tablespoons lemon juice.
The drained whey can be used instead of water in cooking and baking.
FLOURS & FROSTINGS http://floursandfrostings.com/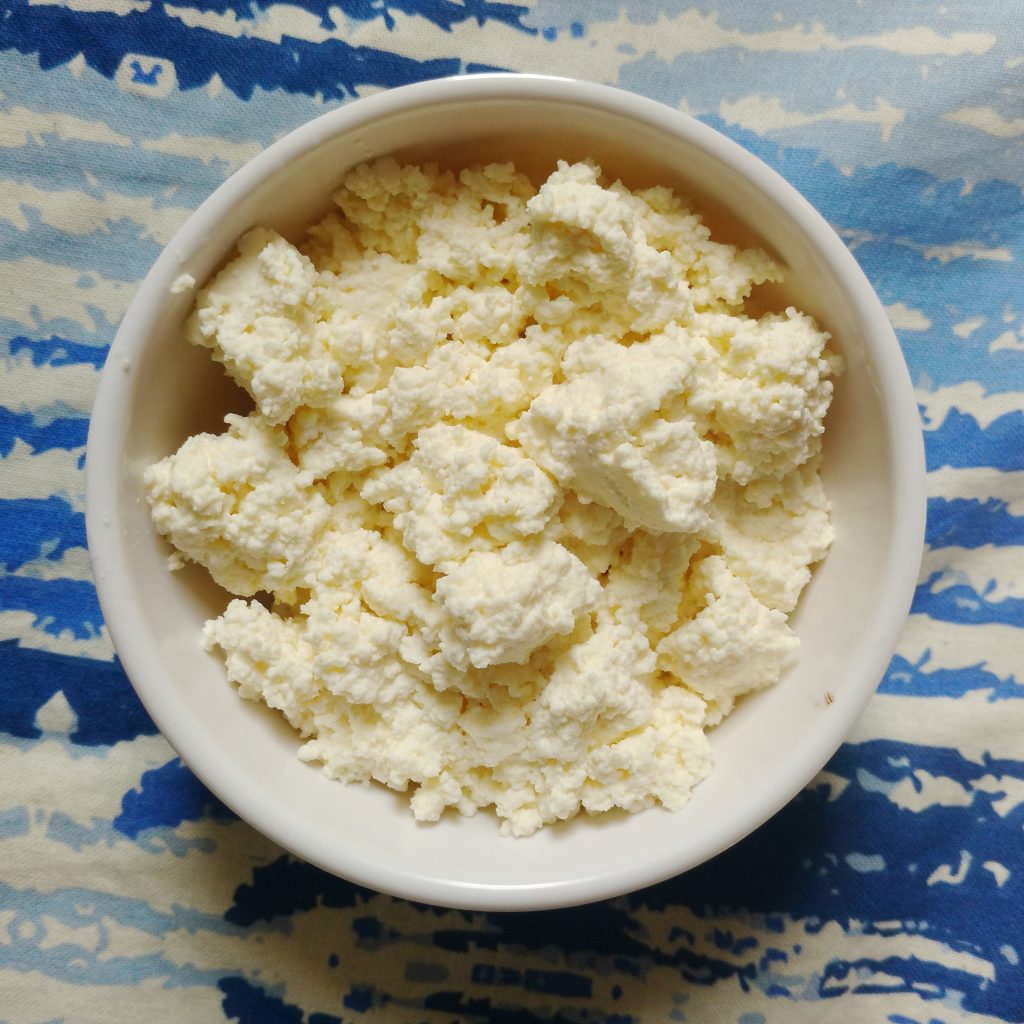 Told you it was simple, didn't I! I have made a nice and really simple cake with this batch that I will share really soon. Some time back, I made a chocolate Ricotta cheesecake will be just as fabulous with this homemade version. I have some remaining and can't decide between chocolate ricotta mousse, some pancakes or some ricotta doughnuts. Some help please!