For all the baking I do, I haven't made many tarts or pies . One reason being , we don't have many "pie appropriate" occasions at home. Cake or puddings are much more popular as desserts among our near and dear. So that kept me from experimenting too much with them. The other reason being that I found pie crusts too cumbersome to make and didn't really like the few I had tried.
But when someone ( a very supportive someone whom I got to know during my baking journey , and have developed a great liking to , although we have never met!) suggested I try pie crusts, I pulled up my sleeves , got the butter chilling and the pin rolling !
Now I will go into some detail here , so skip on ahead to the recipe if you wish!
Pie crusts or French pie crusts at least are of three main kinds. Pate sable (sweet shortbread crust) , Pate Brisee ( savoury shortbread crust) and the Pate Sucree ( sweet shortcrust crust) .
Pate sable is crisp, buttery and flaky , and a more tender pastry. It literally means "like sand". Cold butter is rubbed into flour . This greases the flour so that it doesn't absorb any of the liquids you add later. Hence the strands of gluten do not elongate (remain short) which gives us a very delicate and crumbly crust. Sugar and liquids (egg yolk) are added later to make it more pliable.
A pate brisee is pretty much the same except for the sugar , and is used for savoury tarts and quiches.
The Pate Sucree is made using the same ingredients as a Pate Sablee but the technique is totally different. Its made more like a cake or cookie batter , by creaming the butter and sugar , then adding egg and then the flour. Now the method is easier (and more familiar!) but the end result is slightly more crunchier than a Pate Sucree.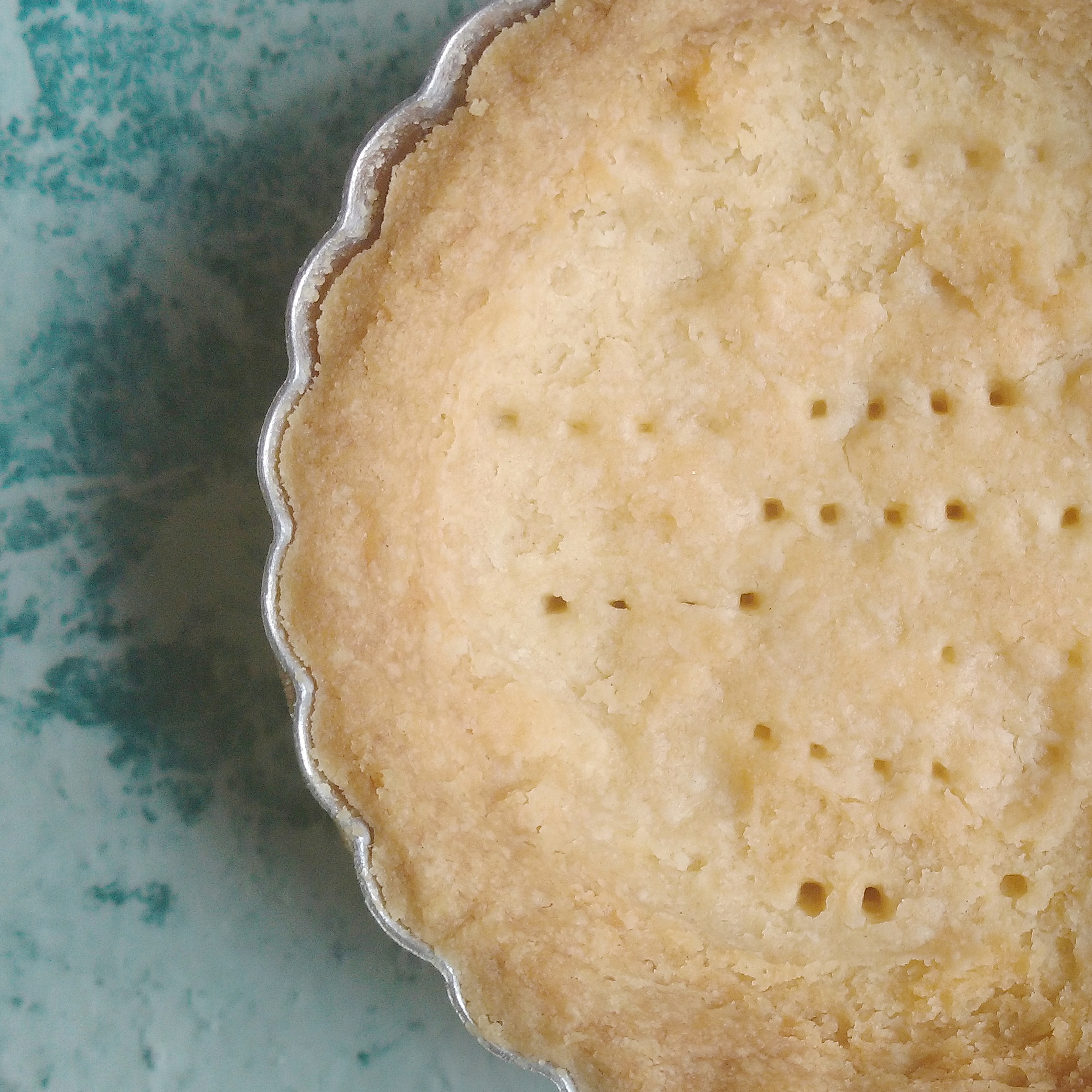 Most pie crusts or tart bases are variations of either Pate Sucree or Pate Sablee. So how do you choose between the two?
For a better taste and a more delicate flaky texture , go for a Pate Sablee. If you do not want to use eggs in your tart/pie , go for a Pate Sablee . If you are new to pie making and find kneading/ rolling crusts a chore (I did earlier !) , you are better off choosing the Pate Sucree , its familiar technique and elasticity .
In this post , I will be sharing the Pate Sablee recipe . I will soon share the Pate Sucree and maybe the Pate Brisee if I ever get around to more savoury baking!
The true Pate Sablee dough in its purest form has only flour , salt , sugar and butter . An egg yolk is optional but makes the dough a lot more elastic and easier to work with. With a food processor , making the dough is a whiz. You just dump the ingredients one by one. With your hands, it isnt tough . Just remember – there is no need to knead!
Some step by step pictures to give you an idea how the dough is made :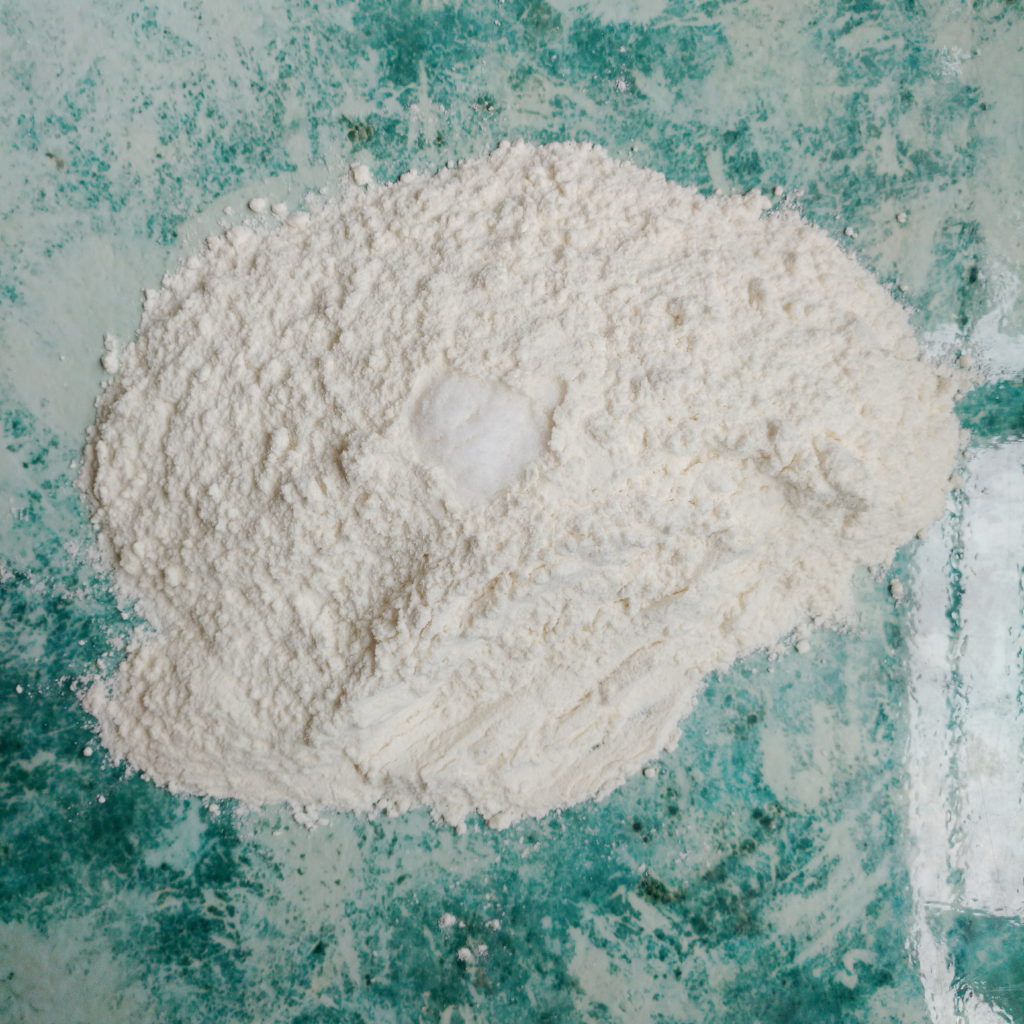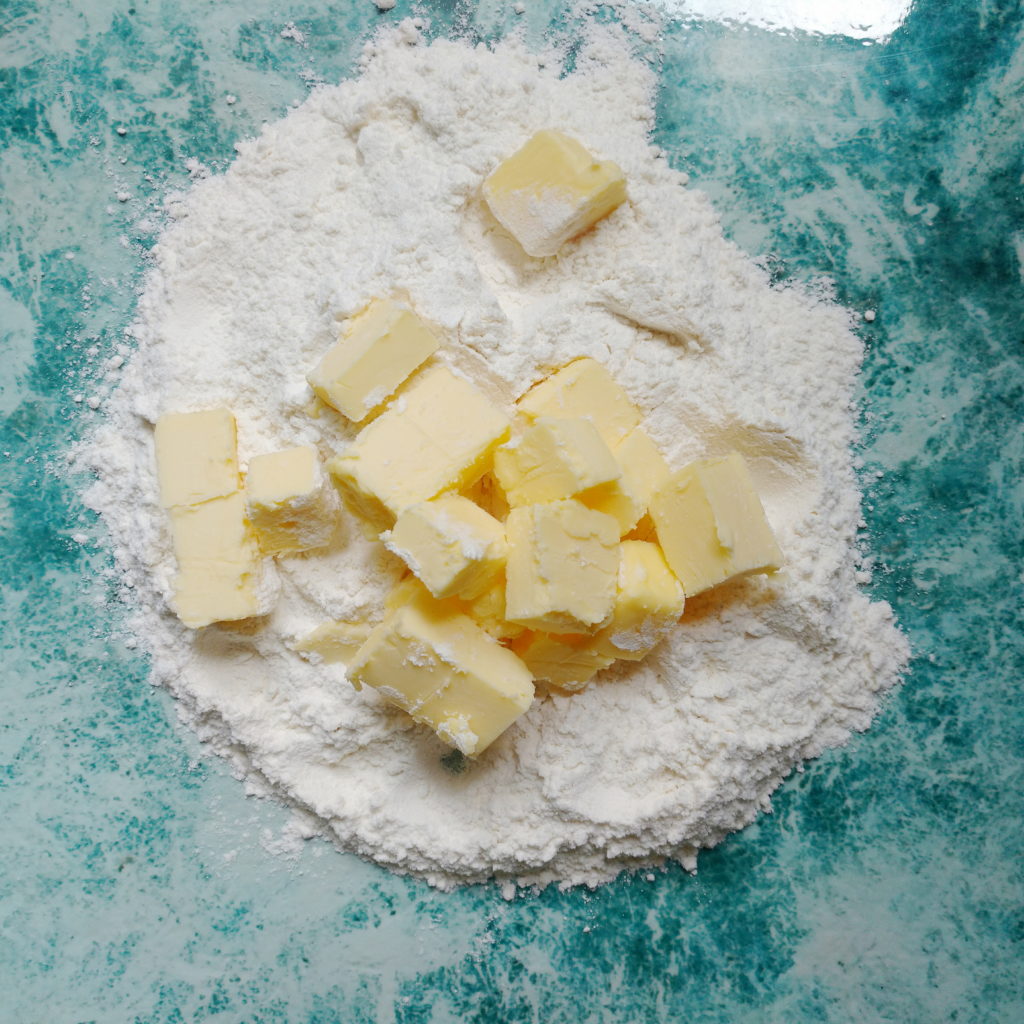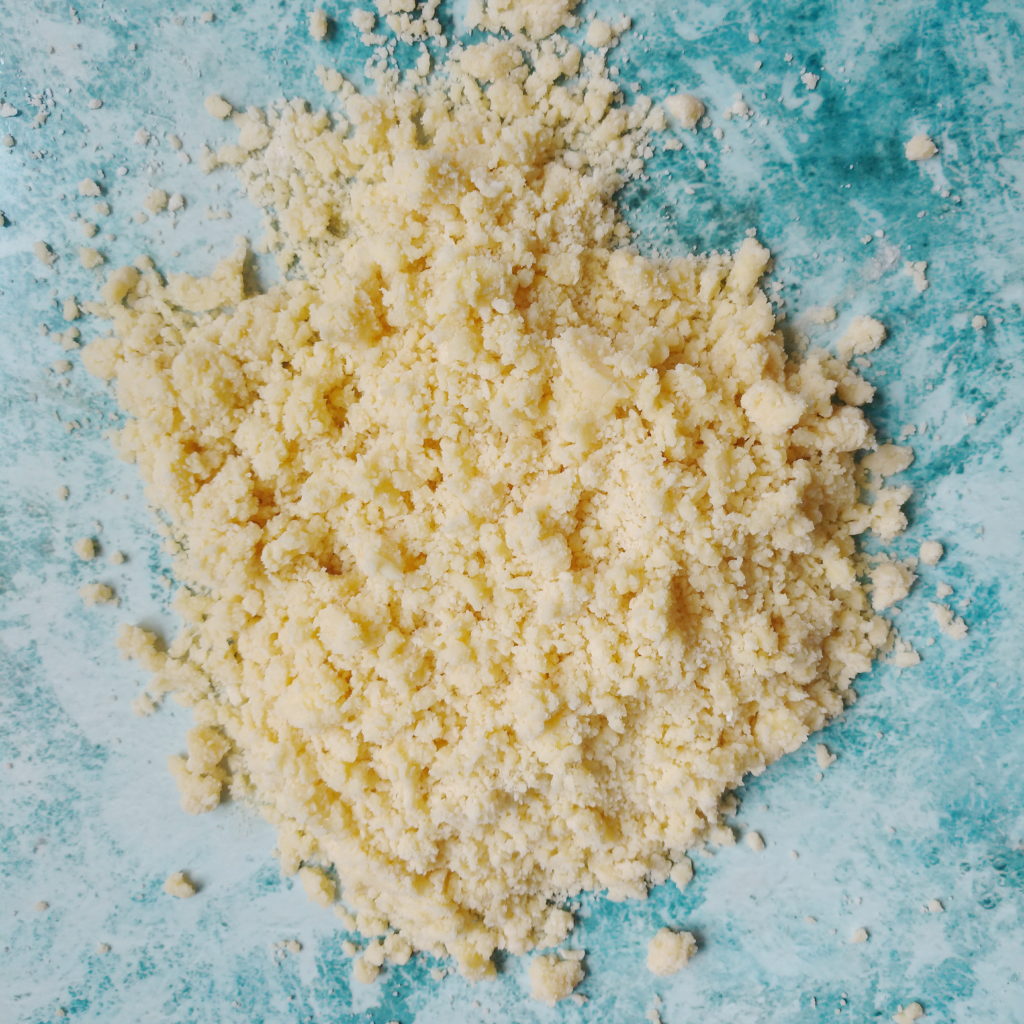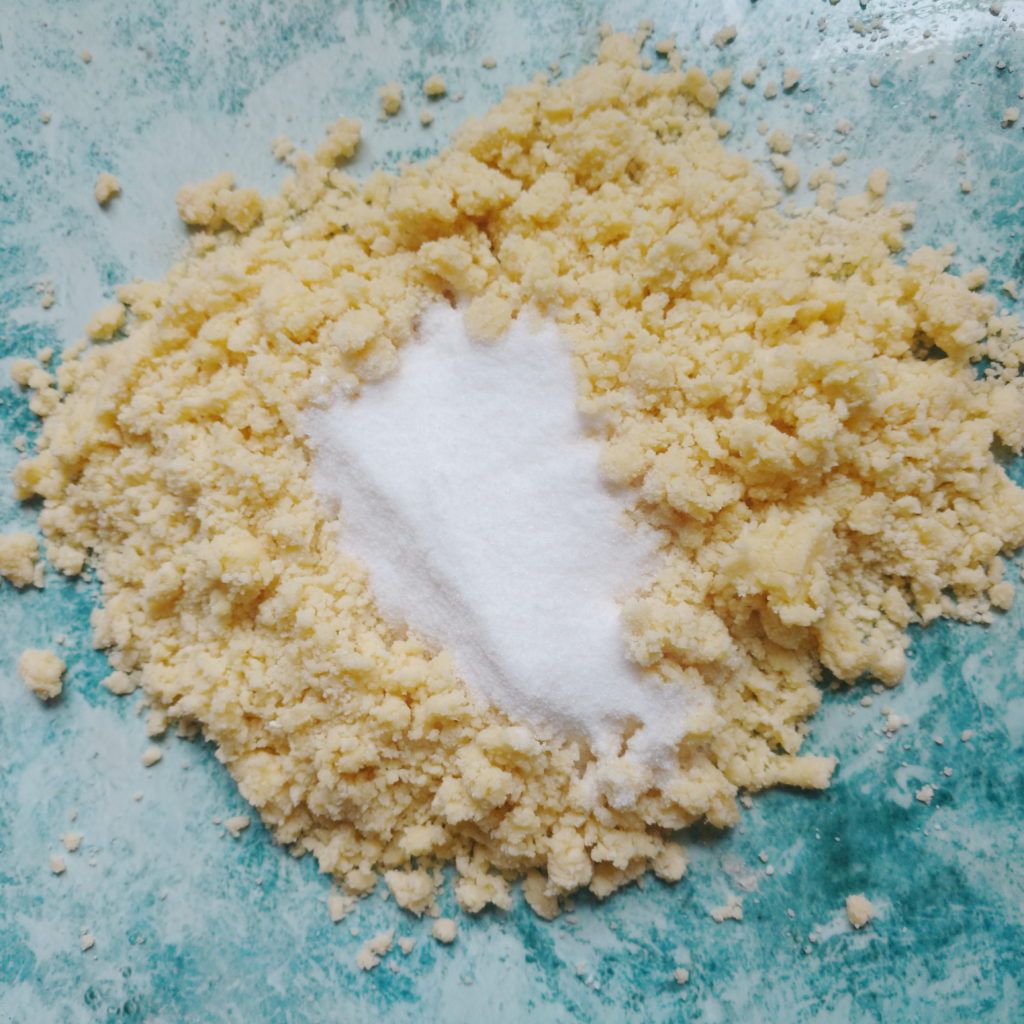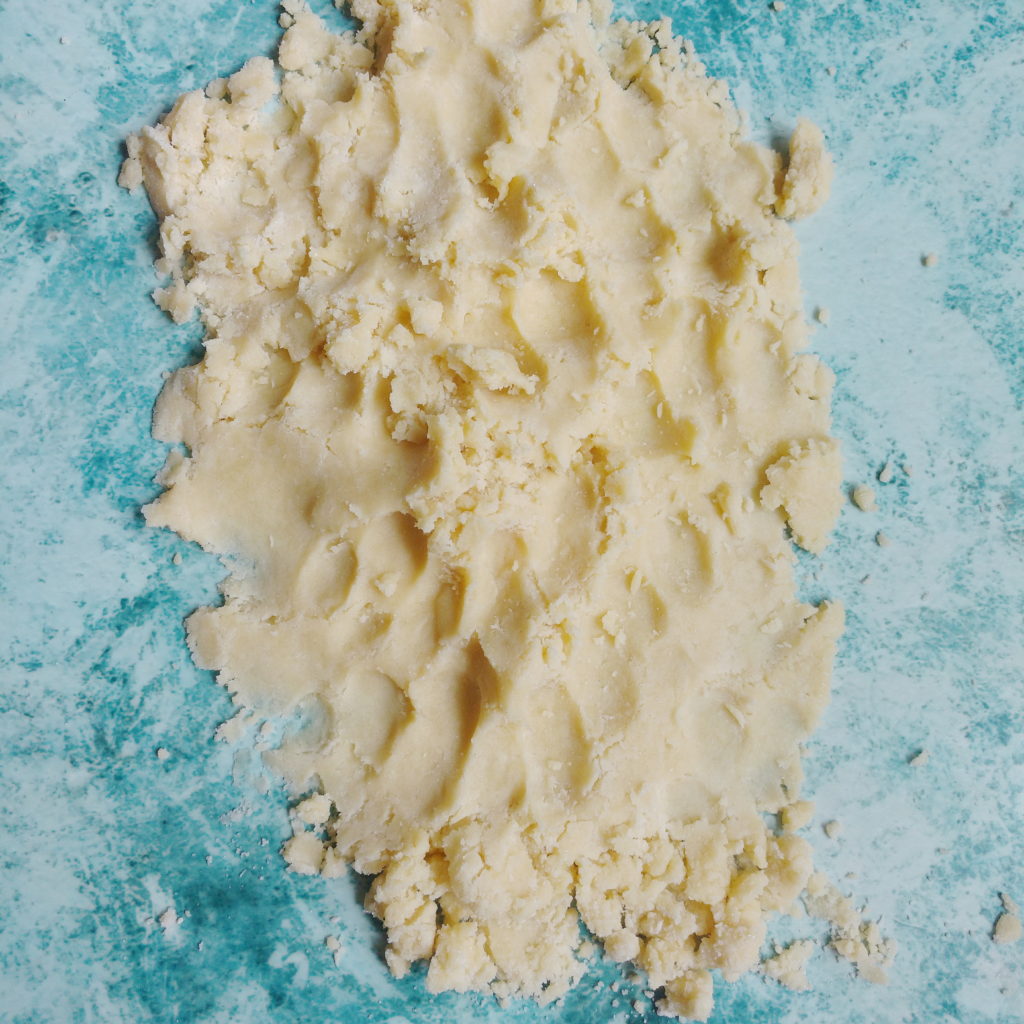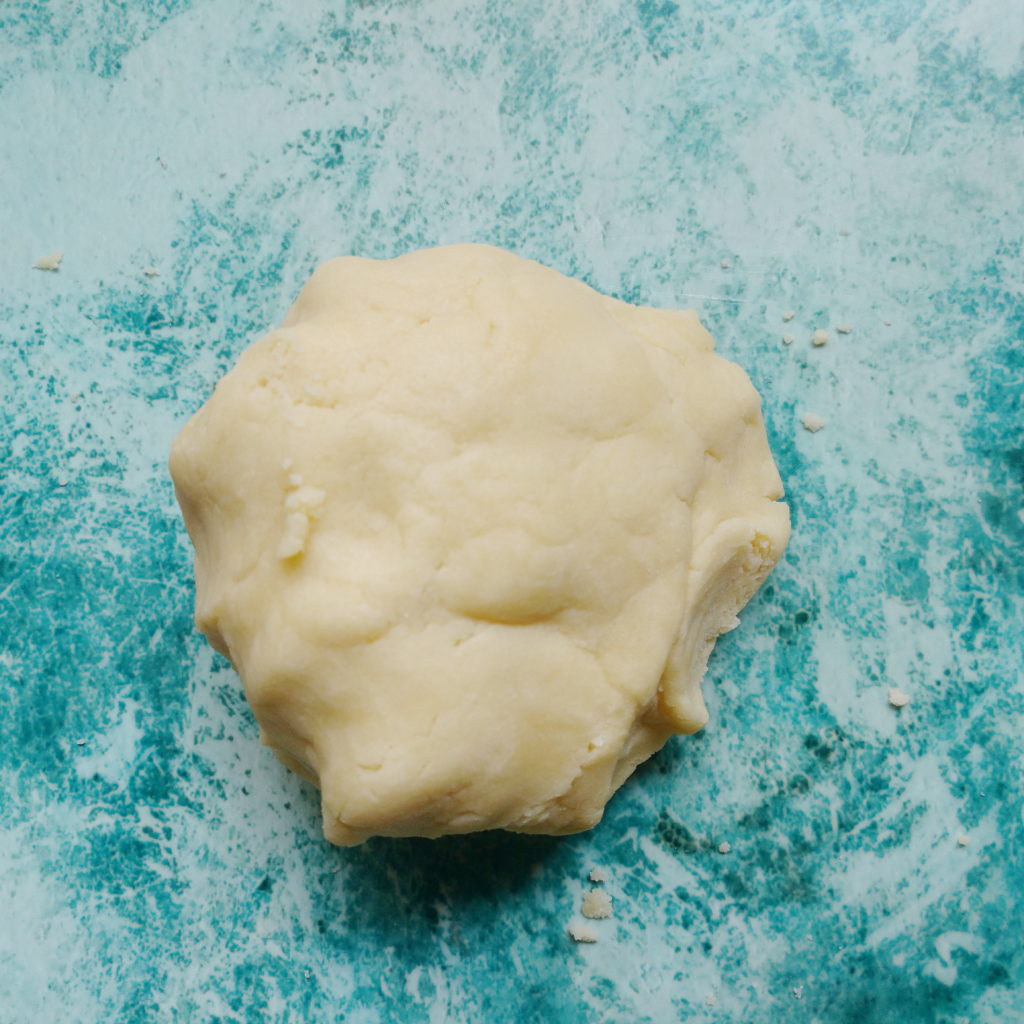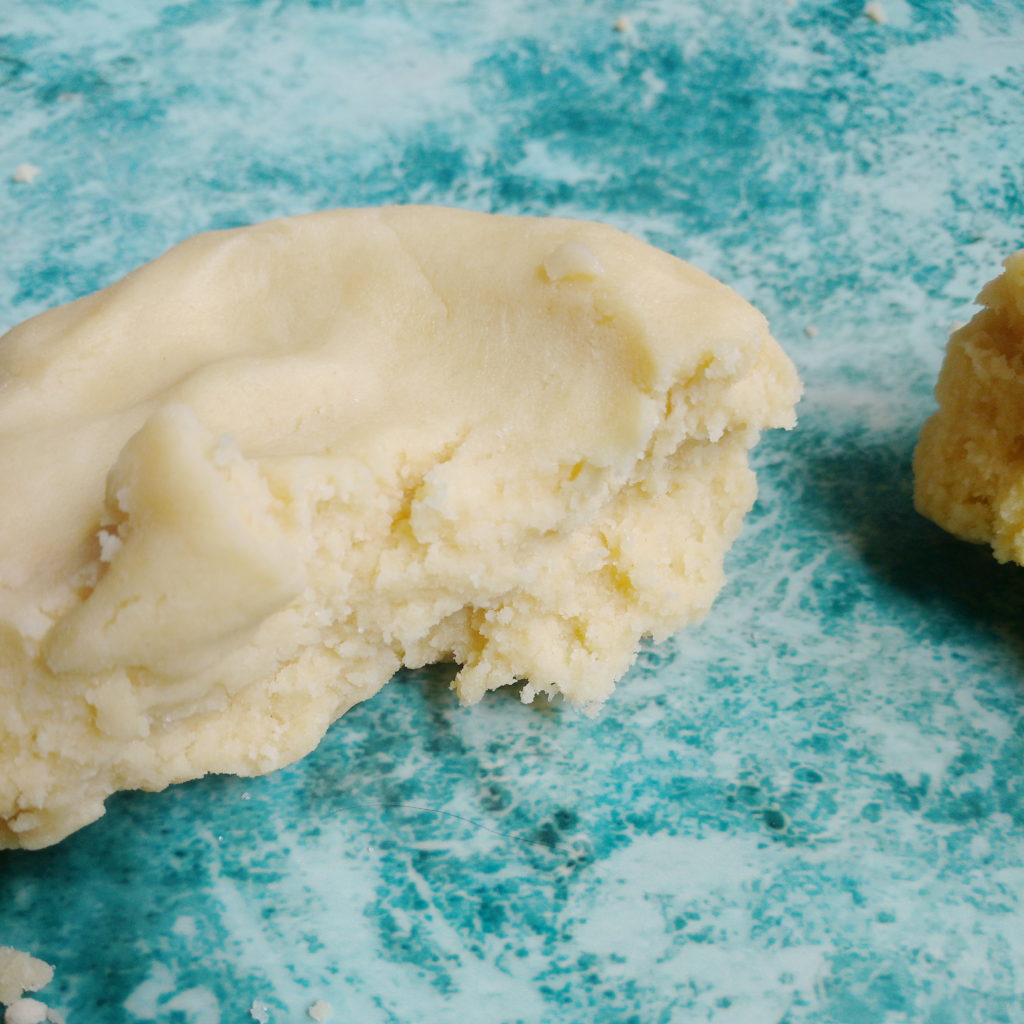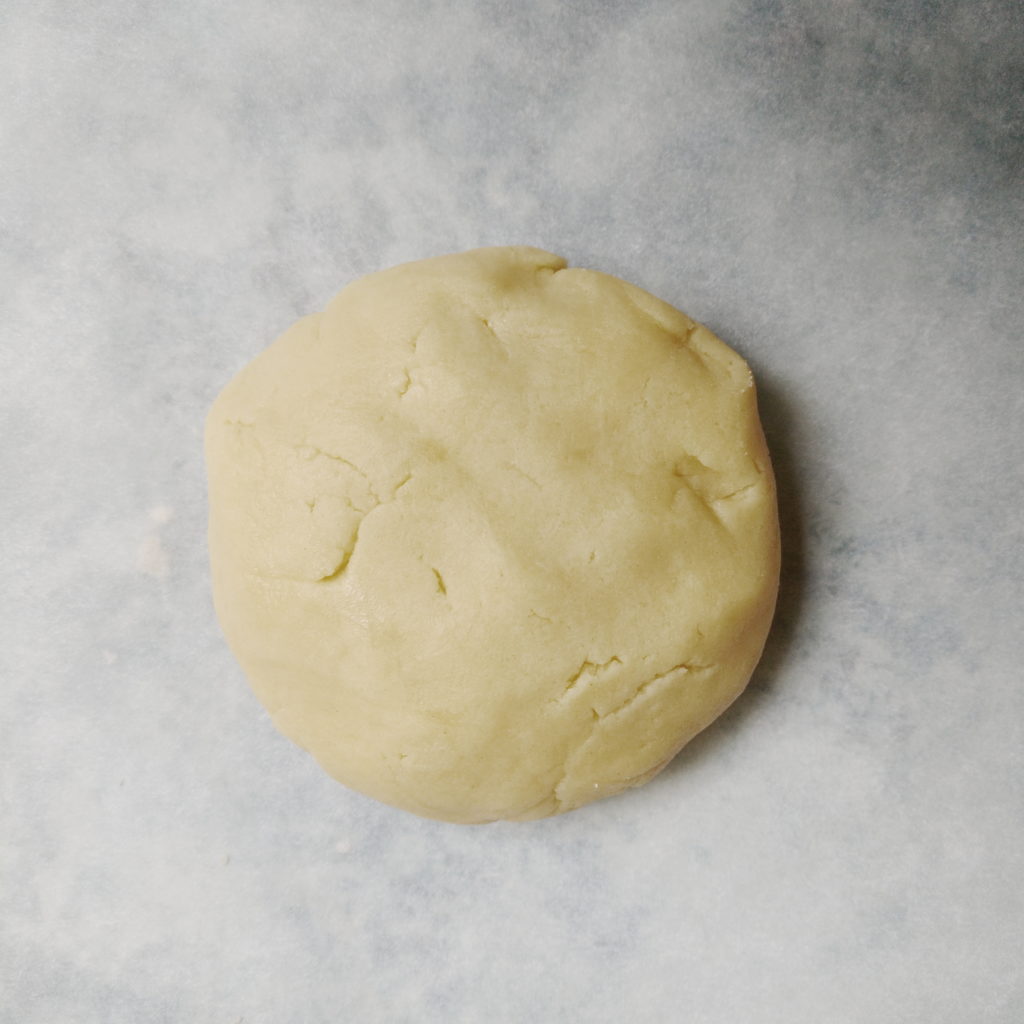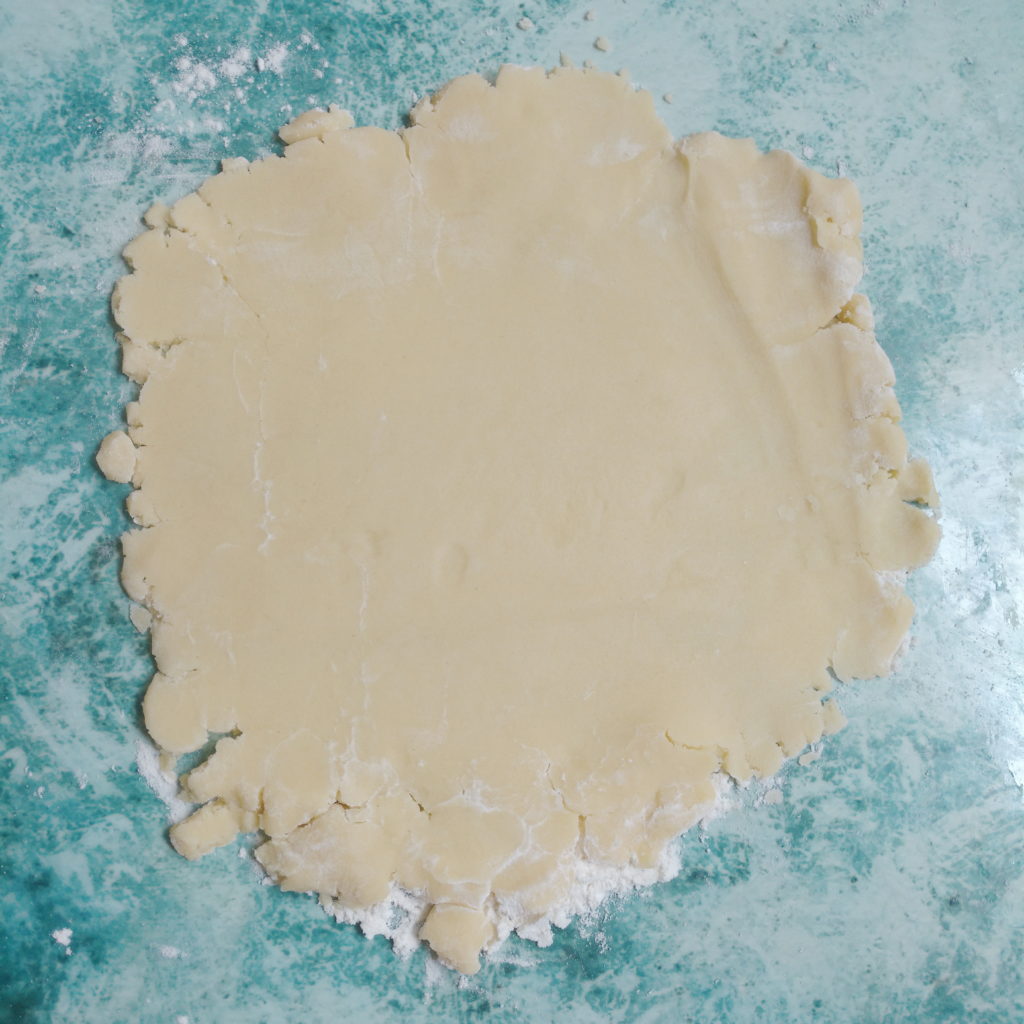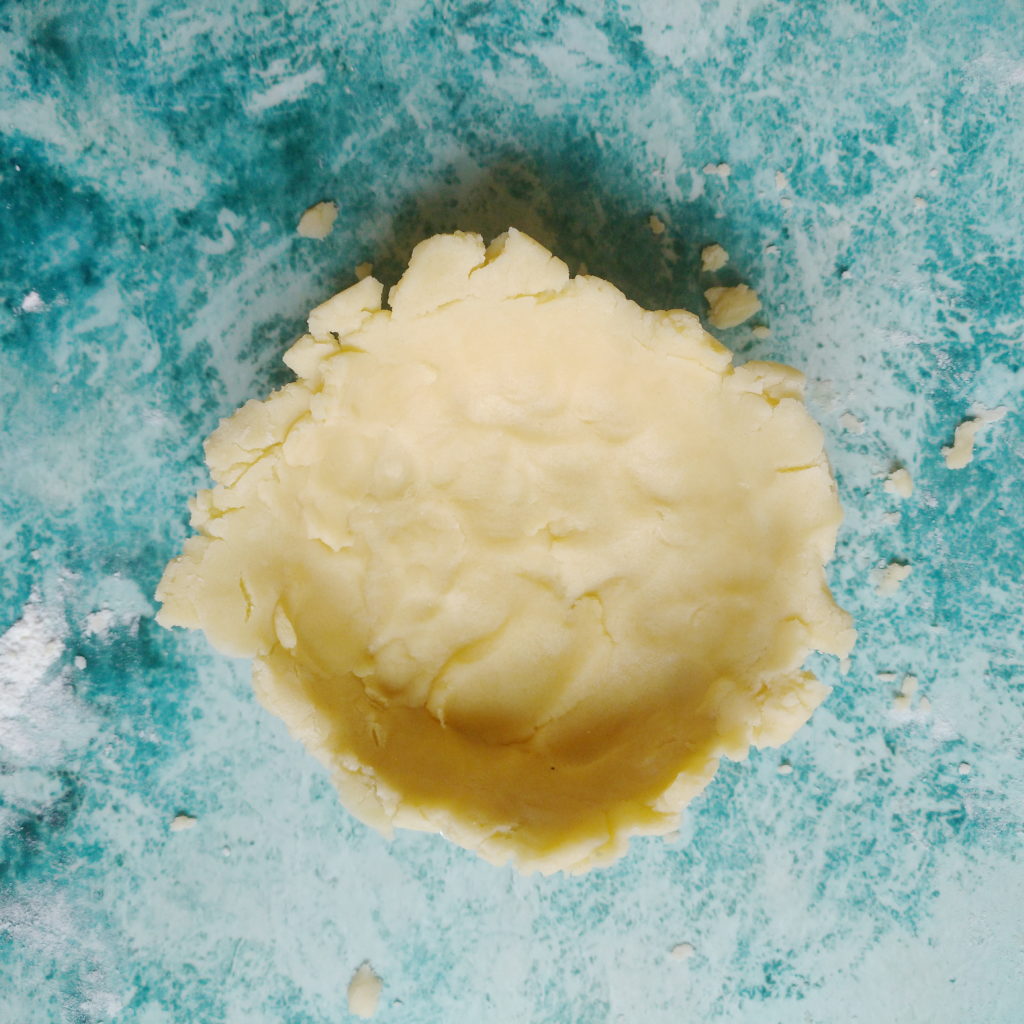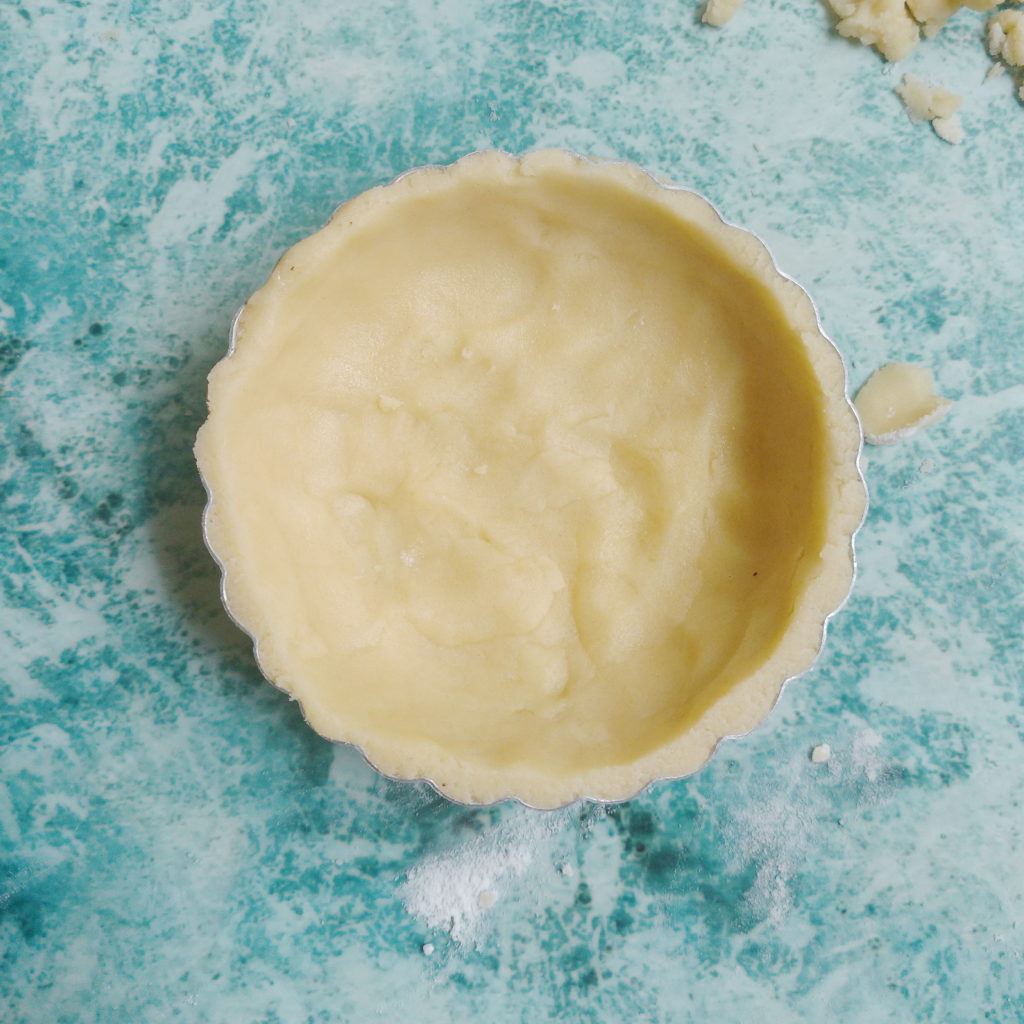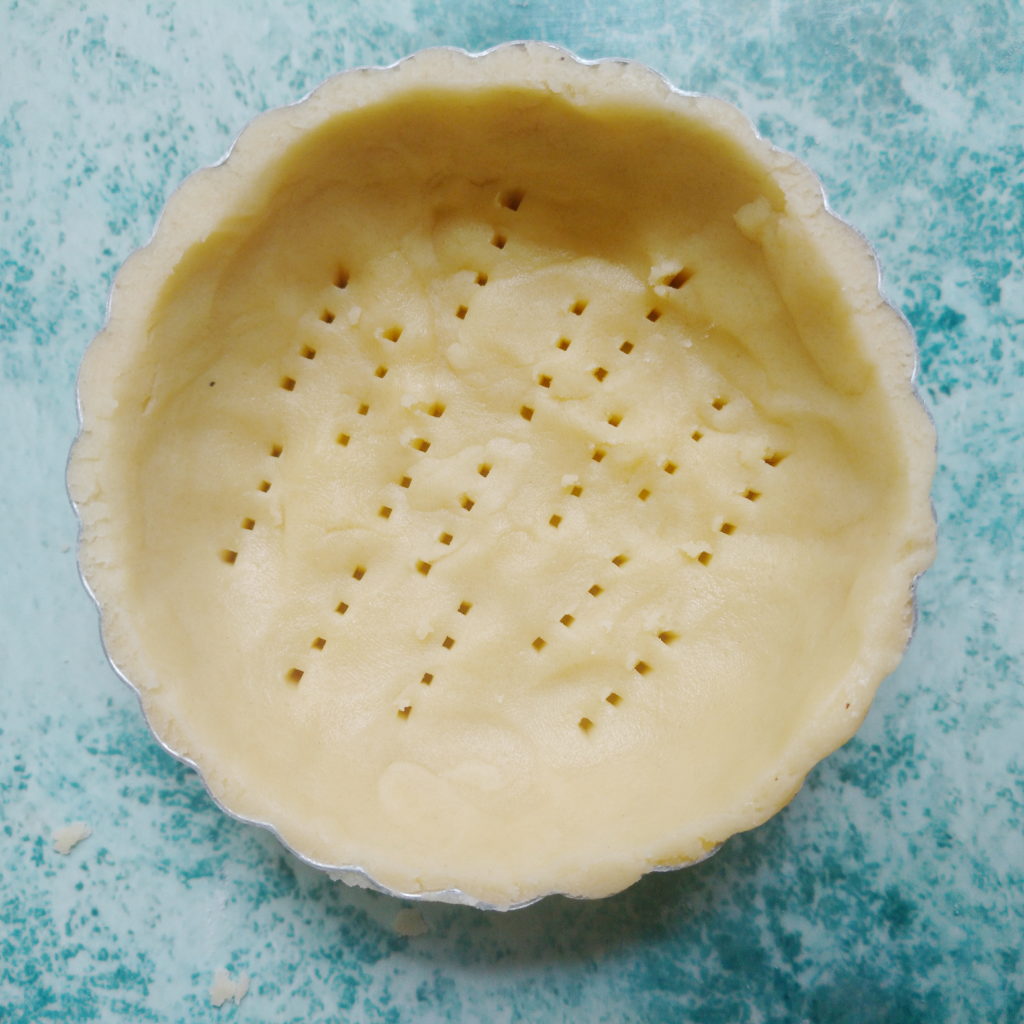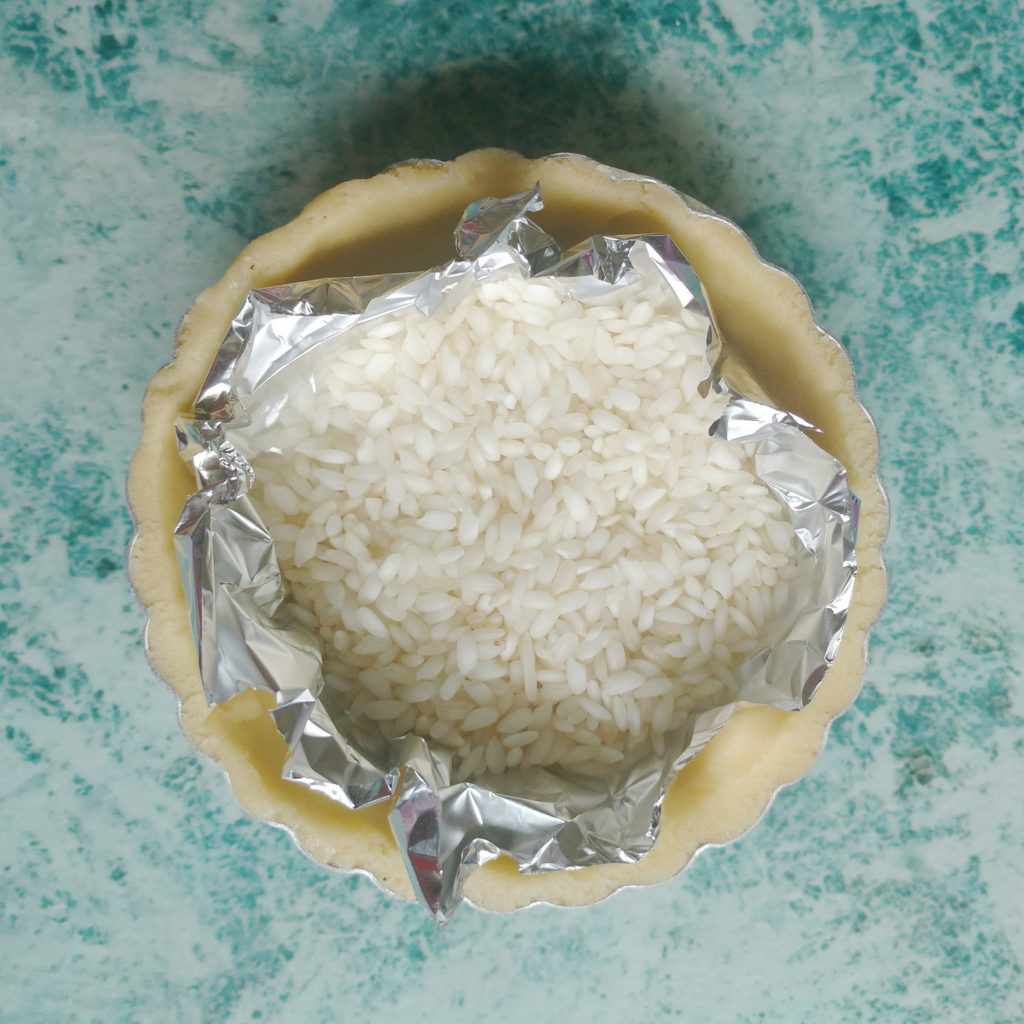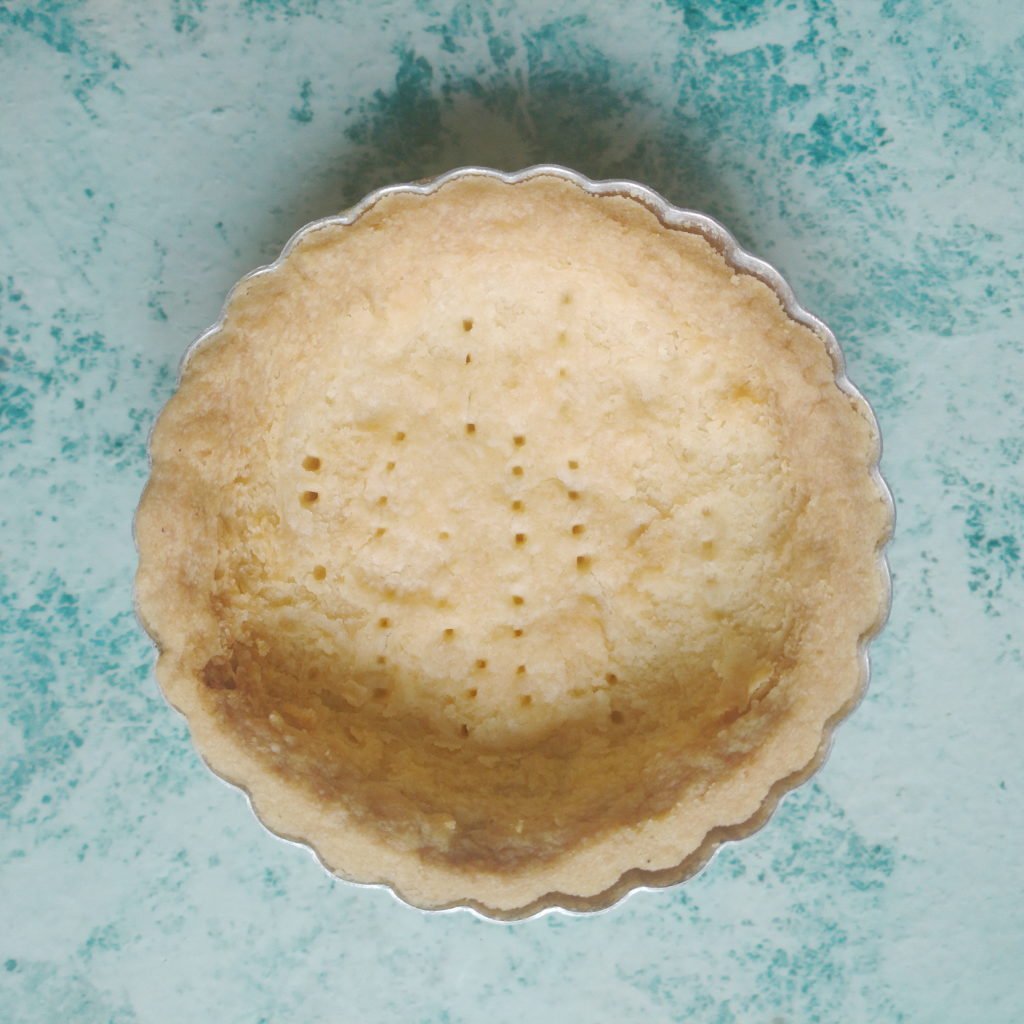 The only problem with pate Sablee is that since it is such a crumbly dough , it is difficult to roll. But the good news is that it gets easier with practise and you can actually just patch the pieces of dough together onto the pan itself even if it breaks. You just can't tell the difference after it is baked!
Pate Sablee
2017-01-15 09:45:14
How to make a buttery , flaky and delicious Pate sable ( shortbread crust)
Ingredients
165 grams or about 1 1/4 cup all purpose flour
115 grams or 1/2 cup unsalted butter, cold and cubed
50 grams or 1/4 cup castor sugar
1/4 tsp salt
Food processor method
Process the flour ,salt and cold butter until the butter is well distributed and the mixture is like bread crumbs.
Add the sugar and process again until it comes together.
Shape into disc , wrap in plastic and chill for atleast for an hour.
By hand
On a clean work surface, mix the flour with the salt .
Add the cubed butter on top . Lift some butter and flour with your hands and rub together. Keep doing this with all the butter and flour until the butter is well distributed in the flour. The mixture will look like breadcrumbs.
Make a well in the middle of this mixture . Add the sugar in this.
Press the sugar into the mixture , using the fingertips and heels of your hands. Gather together and press again. Do not knead.
Continue pressing the mixture with your fingertips until it comes together. Gather into a ball.
Shape into disc, wrap in plastic and chill for atleast an hour.
To use the crust
On a lightly floured surface , roll out the dough to about 1/4 inch thick and to a circle about 2-3 inches larger than the diameter of your pan.
There will be cracking, just press together the cracked parts and continue rolling.
Gently drape the rolled out dough around your rolling pan and transfer to your pan.
Press the dough onto your pan base and shape along edges , pressing well into fluting or designs on the edge. Patch together any cracked bits
Run a sharp knife along the edge of your pan to cut off extra dough.
Chill for about 30 minutes.
Preheat your oven to 180 C/ 350 F.
After the chilling period , place aluminium foil or parchment on top of the bottom of your pan. Place another smaller pan , baking beans or rice on top , making sure you distribute the weight as much to the edge as possible.
Fold the edges of the foil/ parchment towards the centre of your pan , so that the pie edges are exposed.
Bake at 180 C / 350 F for 20-25 minutes until the edge is golden brown .
Remove the foil/parchment with the weight . Continue baking for another 10 minutes .
Cool completely in pan and then unmould.
Notes
The dough makes enough for one 9 inch crust or four 3 inch crusts.
Recipe can be halved or doubled.
The cup measurements are approximate. They do work but if possible , go by weight of ingredients !
The dough can be chilled for 2 days and frozen for two months.
If you chill longer than two hours , let the dough soften at room temperature a little before rolling.
FLOURS & FROSTINGS http://floursandfrostings.com/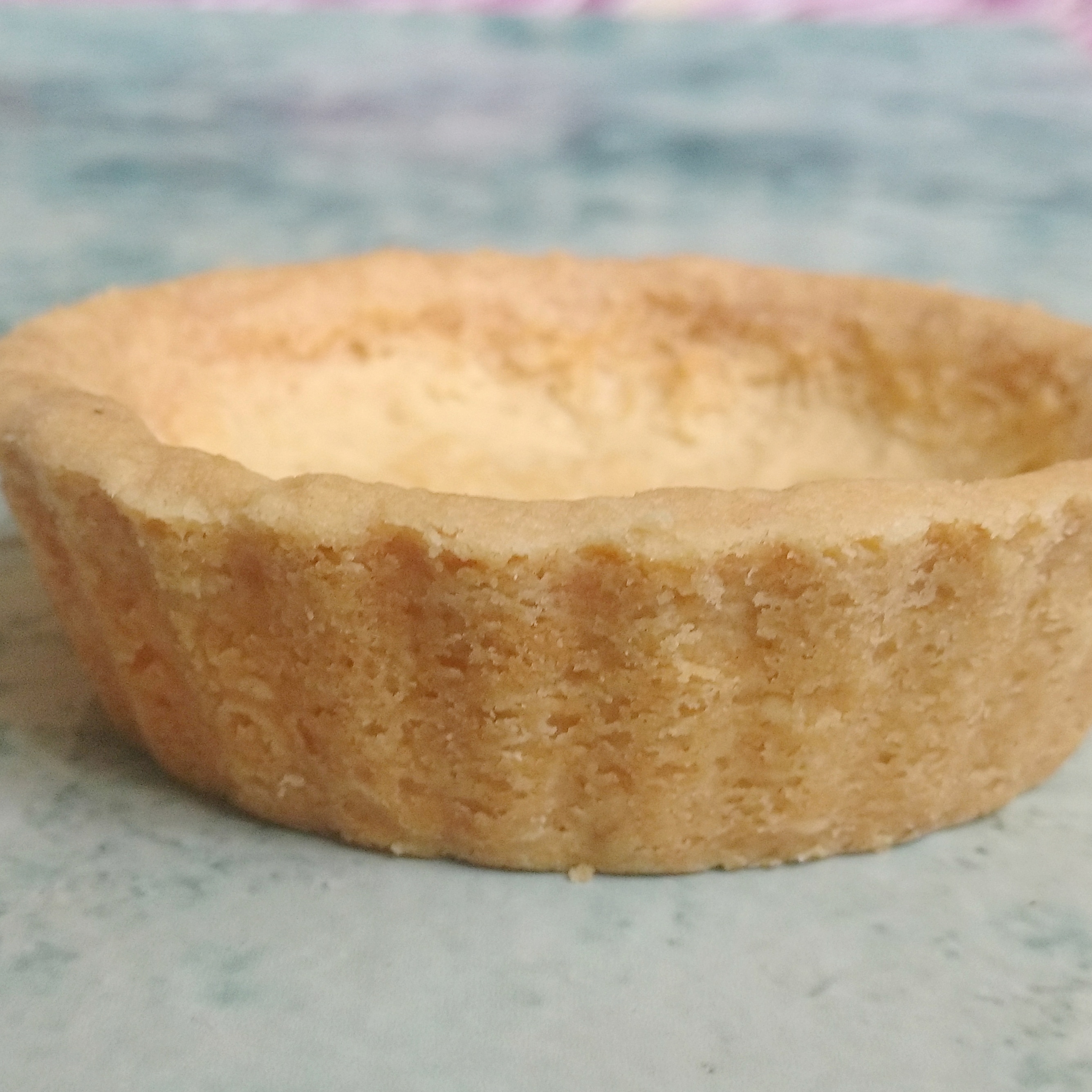 This crust is so crumbly and delicious . tender and crisp.. I really loved it. If you get the hang of it , you wouldn't need another recipe for a sweet pie crust!
And i filled some of the tart shells with some orange curd. I used my eggless lemon curd recipe (swapping the lemons for oranges ) . Or you could use the season's freshest to make some mango curd!