"Whether we fall by ambition, blood or lust
Like diamonds, we are cut with our own dust"
– John Webster, The Duchess of Malfi
Italian buttercream may seem daunting when you first read up about it. Most descriptions make it seem like a science experiment that needs to be performed so precisely that the tiniest of mistakes can lead to burns or worse, a ruined frosting!!
I have made Swiss meringue buttercream umpteen number of times and I am pretty devoted to it. Although I have been hearing about the merits of Italian buttercream over Swiss meringue ( less sweet and smoother), I somehow put off trying it because I am not very good at doing works of precision well! But I have been experimenting with it for a while recently and I am happy to share this way that works for me everytime – without a stand mixer and without a thermometer!
Fair warning: I am going to ramble on for a bit, so feel free to skip straight ahead to the recipe!
Now Italian and Swiss meringue buttercreams have the same ingredients – egg whites, sugar, room temperature butter and flavouring. The difference in the making process is that, in Swiss meringue sugar is heated with egg whites, then whipped before adding butter. While making Italian meringue, a sugar syrup is added to whipping egg whites and then butter is added.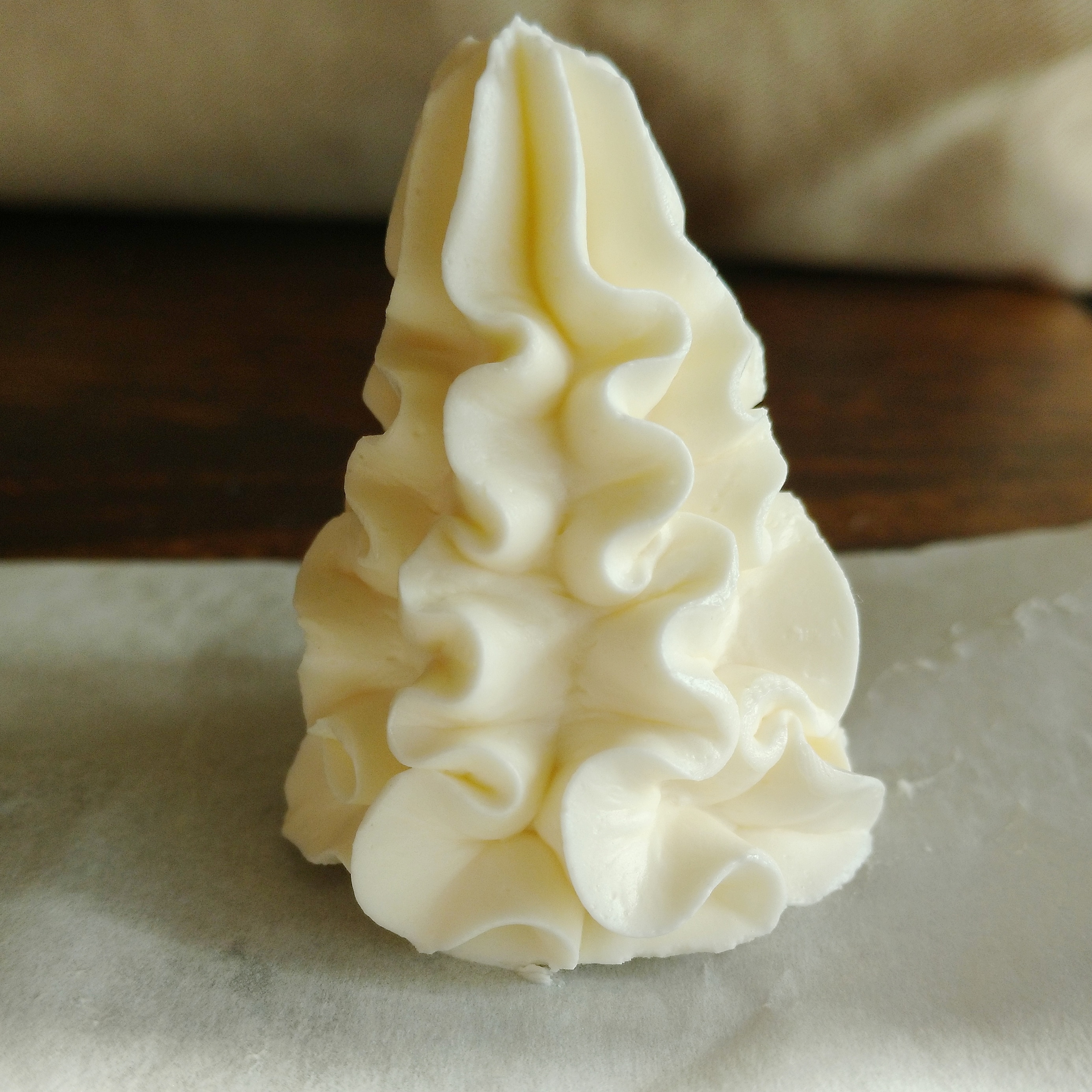 The egg whites – room temperature whites are a must and the egg whites are NOT cooked in an Italian meringue buttercream so use pasteurized or fresh eggs. I am not too concerned about this, but if you are, Swiss meringue is a better option as the egg whites get cooked.
The sugar syrup – Now various descriptions will tell you how the syrup has to be a certain temperature. Funnily enough, different recipes use somewhat different temperatures! While a thermometer is inexpensive and removes the guess work out of it, if you just let the sugar dissolve and then let the syrup boil for exactly 3 to 4 minutes ( time it!), your syrup will be at the right temperature to pour into the whites.
The whipping of the whites – recipes will go on and on about how you need to whip the egg whites simultaneously as you make the syrup – hence the need for a stand mixer. But the truth is, once you whip the egg whites to peaks (they don't move when the ball is upturned), they don't deflate so soon. What I found is that you can actually whip the egg whites before you start the sugar syrup and start rebeating it when you are about to add the syrup.
Adding the syrup to the whites – make sure your sauce pan has a long handle. It isn't very difficult to hold the hand mixer in one hand and pour the sugar syrup at the same time. Even for me! Pour the syrup in a continuous stream into the bowl while whipping the whites – pour closer to edge of bowl and away from the blades!
The butter – again, room temperature butter is the way to go. Cut it into cubes and start adding once the bowl is cool. And beat until you have fluffy frosting! If it seems too much like soup (you might have started adding butter too soon), just chill for 10 minutes and beat again.
The flavours – add the flavours right at the end once you have whipped the cream to the needed consistency. You can go wild with any extracts, fruit curds or purees ( 2 to 4 tablespoons), melted chocolate, peanut butter, Nutella etc etc etc
And you have buttercream – Italian buttercream is luxurious. It is buttery but still light and fluffy. Not too sweet at all and is very easy to pipe and flavour!
Italian meringue buttercream
2019-03-27 18:00:34
How to make Italian meringue buttercream - without a stand mixer or thermometer
Ingredients
4 egg whites , at room temperature
225 grams or 1 cup unsalted butter, at room temperature
150 grams or 3/4 cup granulated sugar
1/4 cup water
1 teaspoon vanilla extract
Instructions
Chop the room temperature butter to roughly tablespoon sized cubes. Keep aside.
Whip the egg whites , until you have stiff peaks. If you upturn the bowl, the whipped whites should not move.
In a sauce pan with a handle , heat the sugar and water together . If you have a thermometer, let the sugar dissolve and let the sugar syrup cook till the temperature reaches between 235 F to 245 F. If you are not using a thermometer, let the sugar dissolve (you can swirl the pan or stir to help this ). Once the sugar dissolves, let the syrup cook undisturbed. Once you see bubbles, let it cook for 3-4 minutes.
Start whipping the egg whites again once the syrup has been cooking for about 3 minutes.
Pour the syrup into the egg whites (while beating) in a slow continuous stream. Pour closer to the edge of the bowl so the hot syrup doesnt touch the blades and splatter.
Once all the syrup has been added , keep whipping until the outside of the bowl is cool to touch.
Add the cubed butter, piece by piece while beating.
Once all the butter has been added, whip until you get fluffy buttercream consistency. This may take 2-5 minutes depending on your mixer.
Add the extract and whip until incorporated.
Notes
This makes about 2 cups of buttercream - enough to frost 12 cupcakes or one 8 inch layer cake.
It can be refrigerated for upto a week and frozen for a month.
The recipe can be doubled.
You can add 2 tablespoons more sugar for a sweeter buttercream.
If the buttercream seems too loose or soupy after adding all the butter, chill for 10 to 15 minutes and continue beating.
You can whip the egg whites while the sugar syrup cooks if you have a stand mixer or you are fine multi tasking.
My measuring cup is 240 ml.
FLOURS & FROSTINGS http://floursandfrostings.com/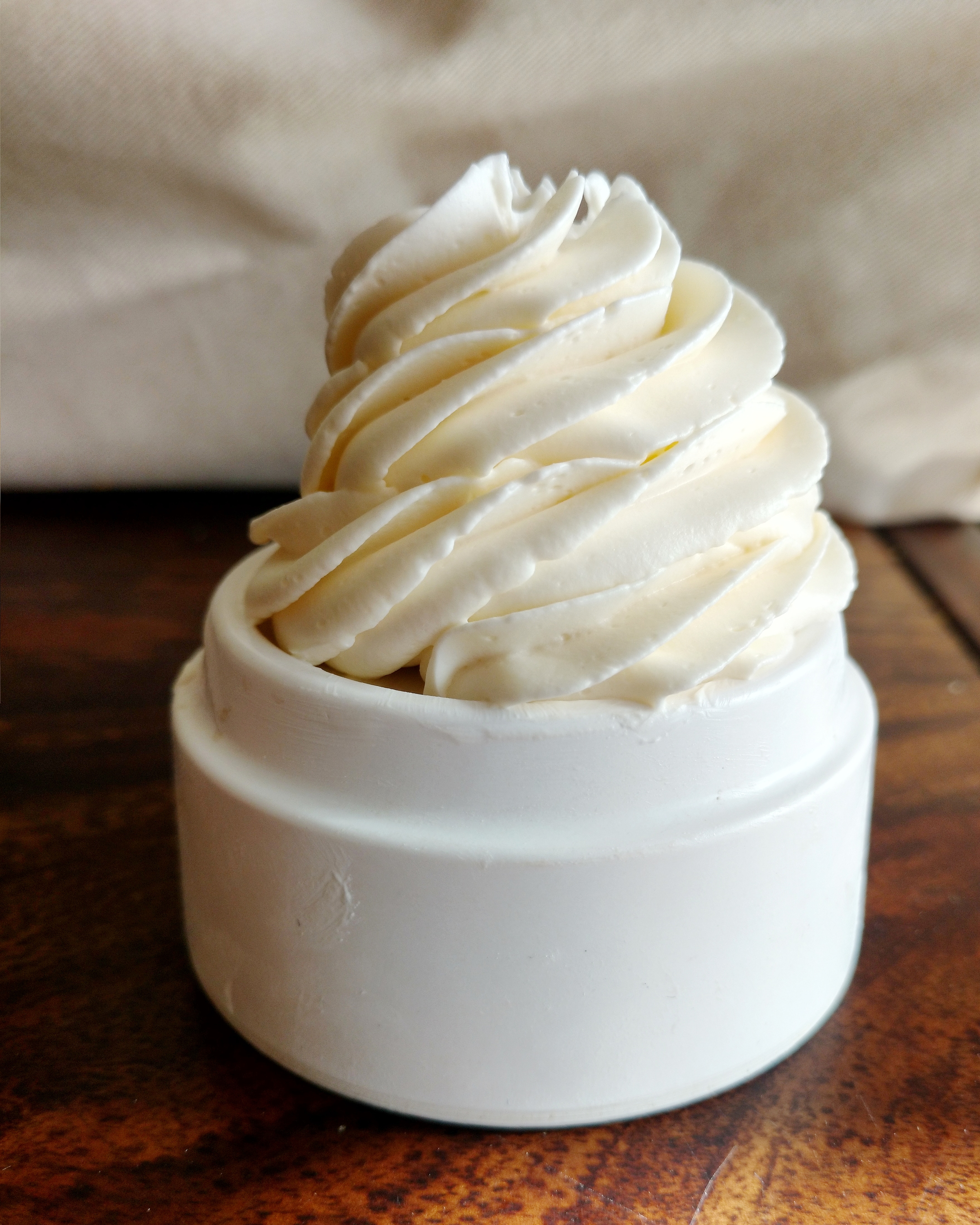 This light and silky frosting is definitely worth the added effort. And since it can be refrigerated or frozen, you can make it well ahead of time. I am not entirely sure if I like the Swiss meringue or Italian meringue buttercream more. I need more time and more frosting to make up my mind!