"If you are cold, tea will warm you;
if you are too heated, it will cool you;
If you are depressed, it will cheer you;
If you are excited, it will calm you."
– William Ewart Gladstone.
One for the tea lovers out there ! Which I am definitely not. Tea is just not my cup of tea . I am sorry , but I just couldn't resist that sad little pun !
So I am a coffee drinker all the way. Although I do understand that people do love their tea (the hubby included). In fact , some people are so particular about it, that their criteria for the perfect cup probably outruns their criteria they are looking for in a life partner. The way it's made , the type of tea , the amount of milk , the amount of tea , when they have it and at what temperature. And if you happen to hail from india , you probably have strong feelings about elaichi or adrak or masala in your cuppa chai..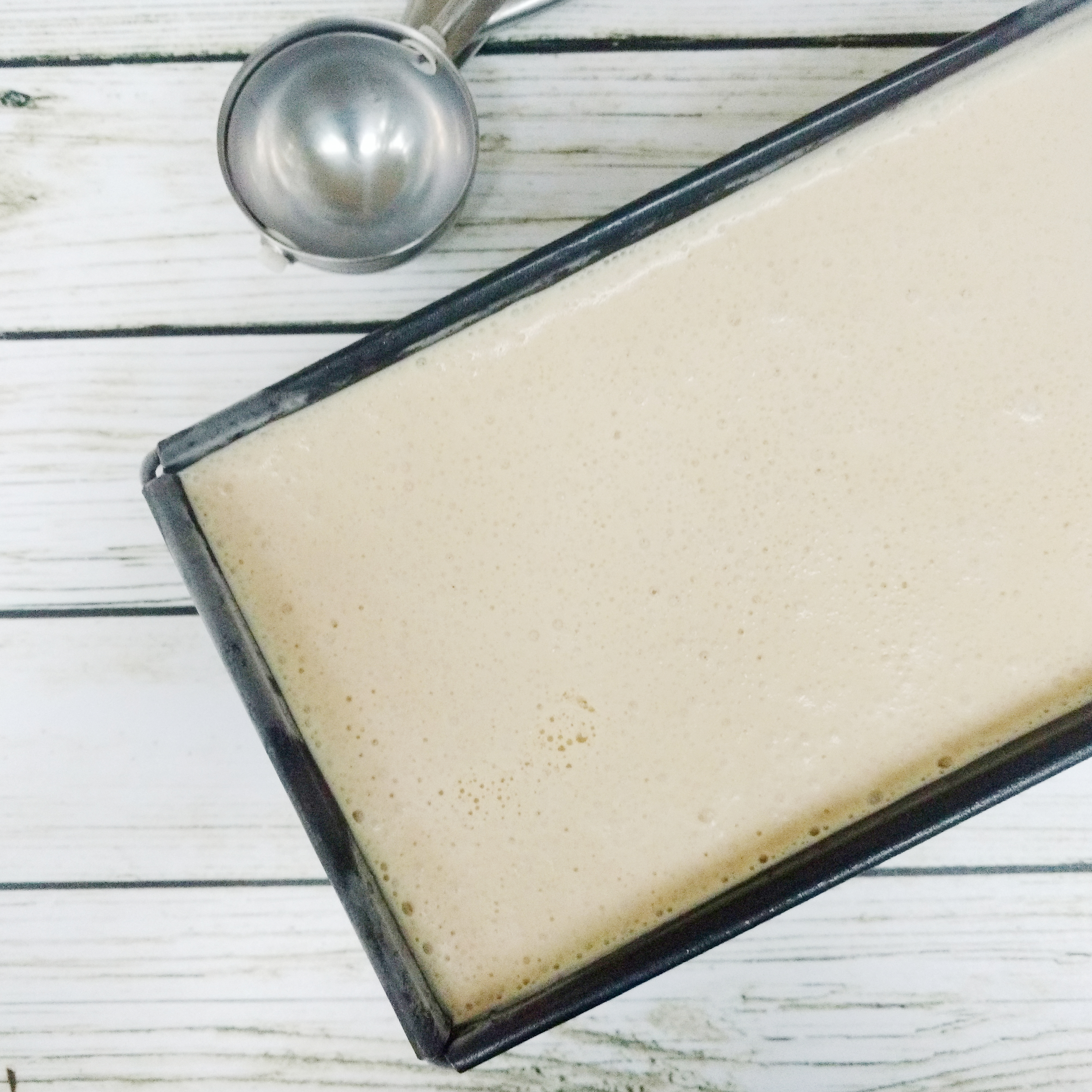 I went with masala chai here because I felt it was the safest bet among the people I wanted to serve it to. You can customise the ice-cream to your particular tea fetish ☺. You can use all milk instead of light cream to brew your tea, but cream does give a creamier finish. You could do half cream and half milk too. Infact if you are using dairy cream for the whipping , you can just use that as well but I really wouldn't suggest boiling non dairy cream. And the spices are totally up to you too , add more , add less , skip them all together – you can't go wrong. You can also use tea bags if that's what you use otherwise.
This is a no churn , no egg ice-cream recipe. So off the bat , I would like to say that it's not going to be like store bought icecream. It won't stay icy for as long ( no thanks to all the unidentifiable ingredients listed on the back of that ice-cream tin) and the texture might vary. Not that you have to eat it standing at your freezer door , but just that you don't want it lying around outside for too long .Which you probably shouldn't or wouldn't do with ice-cream anyways . So no harm, no foul.
But it tastes really good and tastes fulfullingly homemade . And the flavour is unique.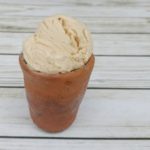 Masala chai ice-cream
2017-10-09 17:01:22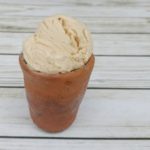 No Churn , eggless ice-cream that tastes of your favourite cup of Masala chai!
Ingredients
120 ml or half cup milk
120 ml or half cup light cream or another 120 ml or 1/2 cup milk
240 ml or 1 cup heavy or whipping cream
200 ml sweetened condensed milk
2 tablespoons loose tea
4 cloves
4 green cardamom
Piece of cinnamon
2 tablespoons granulated sugar
Instructions
Measure out the heavy whipping cream in a bowl (preferably metal) and place it along with your beaters (or whisk) in the freezer.
Heat the milk and light cream (or only milk) along with the sugar , spices and tea powder on low heat until it comes to a boil and sugar dissolves. Take off heat and let rest for about 5 minutes.
Strain into a bowl.
Mix in the condensed milk.
Chill this while you whip your cream.
Whip the heavy cream (it should be really cold but not icy ) to stiff peaks using a electric mixer or whisk.
Keep beating as you slowly add the condensed milk - tea mixture . You can also fold it into the cream using a spatula.
Pour into a 9 x 4 inch loaf pan or any freezable container that holds about 1 litre of liquid. Cover with plastic wrap and freeze until set or about 4 to 5 hours.
Notes
This makes about 1 litre of icecream .
I used Amul whipping cream for the heavy cream and Amul fresh cream for the light cream.
I used a small can of Nestle milkmaid for the condensed milk
You can use non dairy cream for the heavy cream .
You can add other spices like star anise , ginger etc.
Instead of loose tea, you can use 4-5 teabags . Bring the milk , sugar and spices (if using) to a boil. Take off heat and dip in the tea bag, let steep for 5-10 minutes. Remove the bags, strain and continue .
FLOURS & FROSTINGS http://floursandfrostings.com/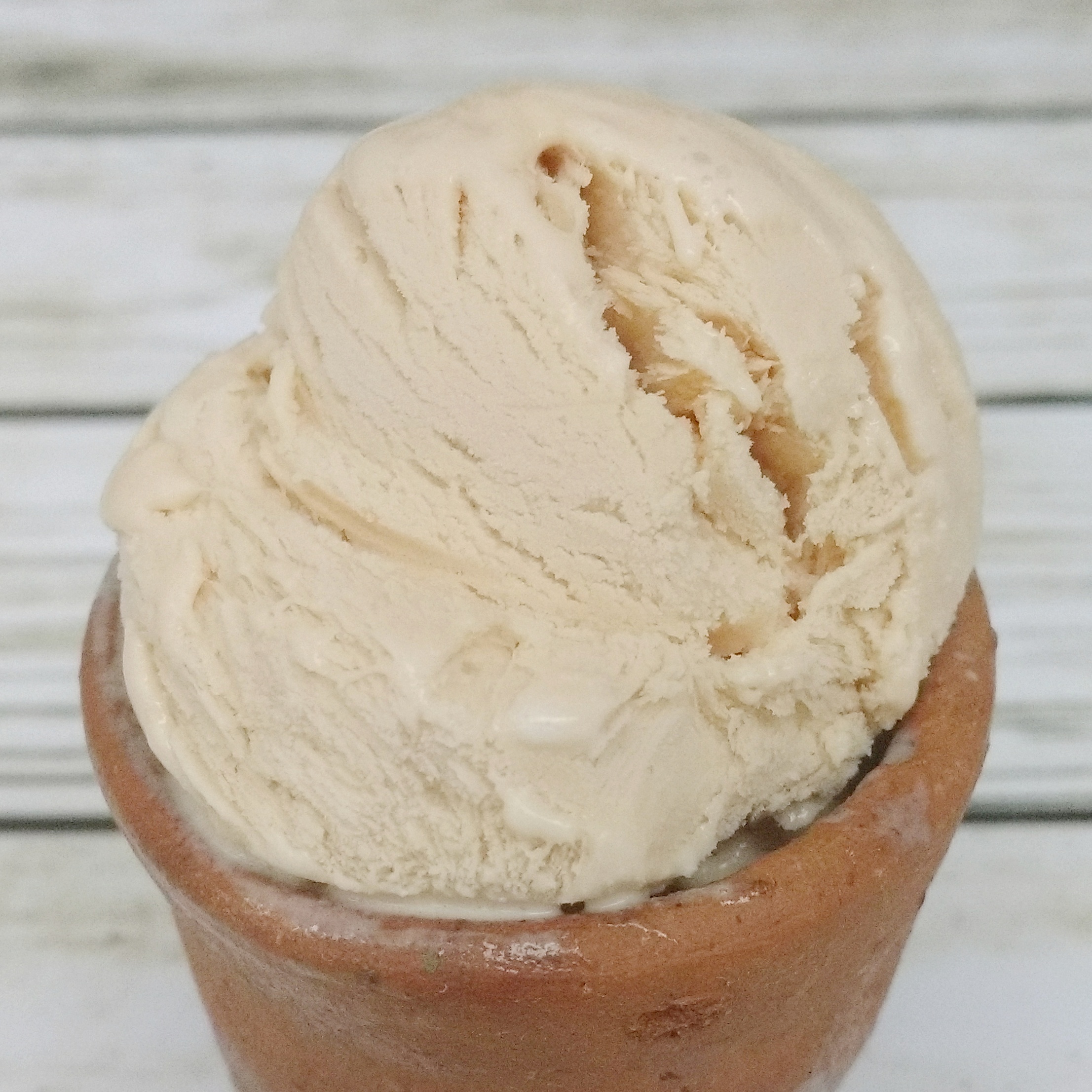 Usually, I avoid having tea with a vengeance , but of course I had to taste this one. It was quite nice according to me , and it was quite great according to the tea drinker guests I served it to. You have to give it a go.
If you like your tea, you might want to give this green tea panna cotta a try too. Or if tea isn't your choice, have a look at this Horlicks ice-cream (I apparently like turning my beverages into chilled desserts too much!)
How to make Masala chai ice-cream :