"Ever tried. Ever failed. No matter. Try Again. Fail again. Fail better. "- Samuel Beckett.
My mum is not a very big cake person. But this last Christmas , when she saw a promotional ad for Cochin bakery in the paper , she said she had heard a lot about their ghee cake. I picked up a slab on my very next trip out of the house. We were bowled over by the cake. The aroma of the ghee as we opened the packaging was intoxicating. The cake itself was tender and deliciously ghee – ey.
And since then started my quest to recreate this cake. I am no good at recreating stuff ( brings to mind KFC) but I was sure I would find several recipes online. I did. But recipe after recipe went into my oven
and I waited for the lovely wafts of ghee but they never came.The cakes tasted ok but nothing like THE ghee cake.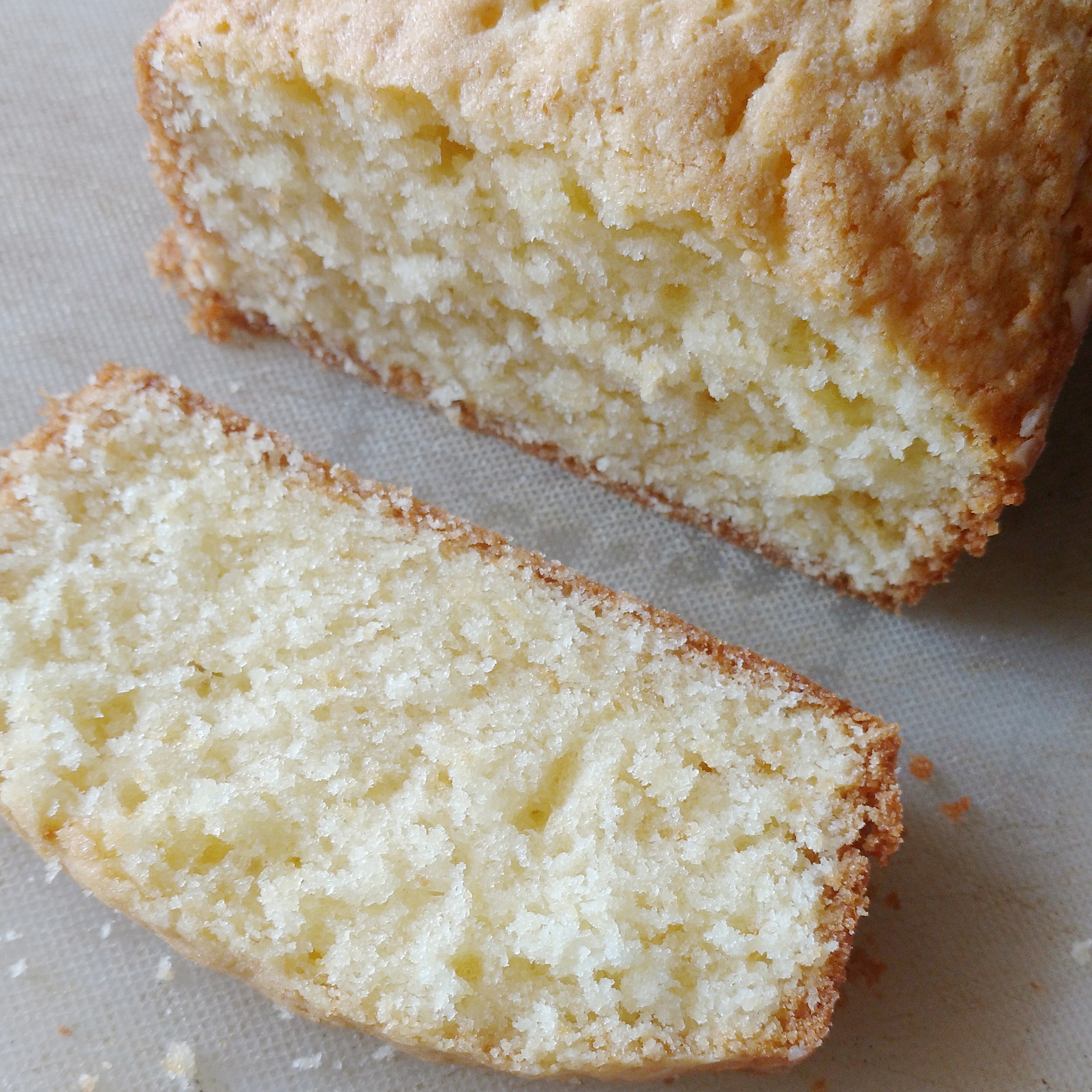 Then finally , I came across a recipe tried by an online friend whose work I always admired. So I knew if she had liked this, it ought to be good. The recipe is from an old blog called Claypot Maladies and is essentially similar to a pound cake made with ghee instead of butter.
I halved it ( because by this time I had realised I had wasted enough ghee ) and just added whole eggs to the batter instead of splitting them and beating the whites separately ( just lazy there ) . I also skipped the zest but added the juice. Not sure what it does in the recipe though. The results were still very very good!
From all my trials with ghee cake , I can tell you two things that are of importance – the quality of ghee and the consistency. Use the best possible ghee you can buy and make sure it is in solid or semisolid form. Liquid ghee just won't work here !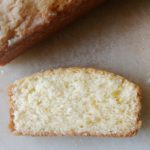 Ghee cake
2018-05-04 08:53:53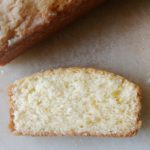 Tender and delicious ghee cake with a heavenly aroma - almost as good as the Cochin Bakery one !
Ingredients
125 grams or 1 cup all-purpose flour or maida
1/2 tsp baking Powder
Pinch of baking Soda
125 grams or 1/2 cup pure Ghee (in solid form)
100 grams or 1/2 cup granulated sugar
2 eggs , at room temperature
1 tsp fresh lemon Juice
60 ml or 1/4 cup milk , at room temperature
Instructions
Preheat your oven to 180 C / 350 F.
Grease and dust with flour a 9 x 4 inch loaf pan .
Sift or whisk together the flour, baking soda and baking powder. Keep aside.
Using a electric mixer or wooden spoon, beat together ghee and sugar until light and fluffy.
Add to this , the eggs ONE BY ONE, and beat well after adding each egg.
Add the lime juice and beat for a minute.
Alternately add the flour mixture and the milk , starting and ending with the flour mixture . So 1/3 of flour mixture - beat- half of milk- beat - 1/3 of flour mixture - beat - remaining half of milk - beat - remaining 1/3 of flour mixture.
Pour batter into pan and smooth top.
Bake for 38- 45 minutes until cake springs back on touch and a toothpick inserted comes out clean.
cool in pan for 5 minutes , unmould and cool completely on wire rack.
Notes
This cake can be stored for 3-4 days in an airtight container at room temperature.
I used a 240 ml cup.
This cake is very lightly sweet. Add 2-4 tablespoons more sugar for a sweeter cake
FLOURS & FROSTINGS http://floursandfrostings.com/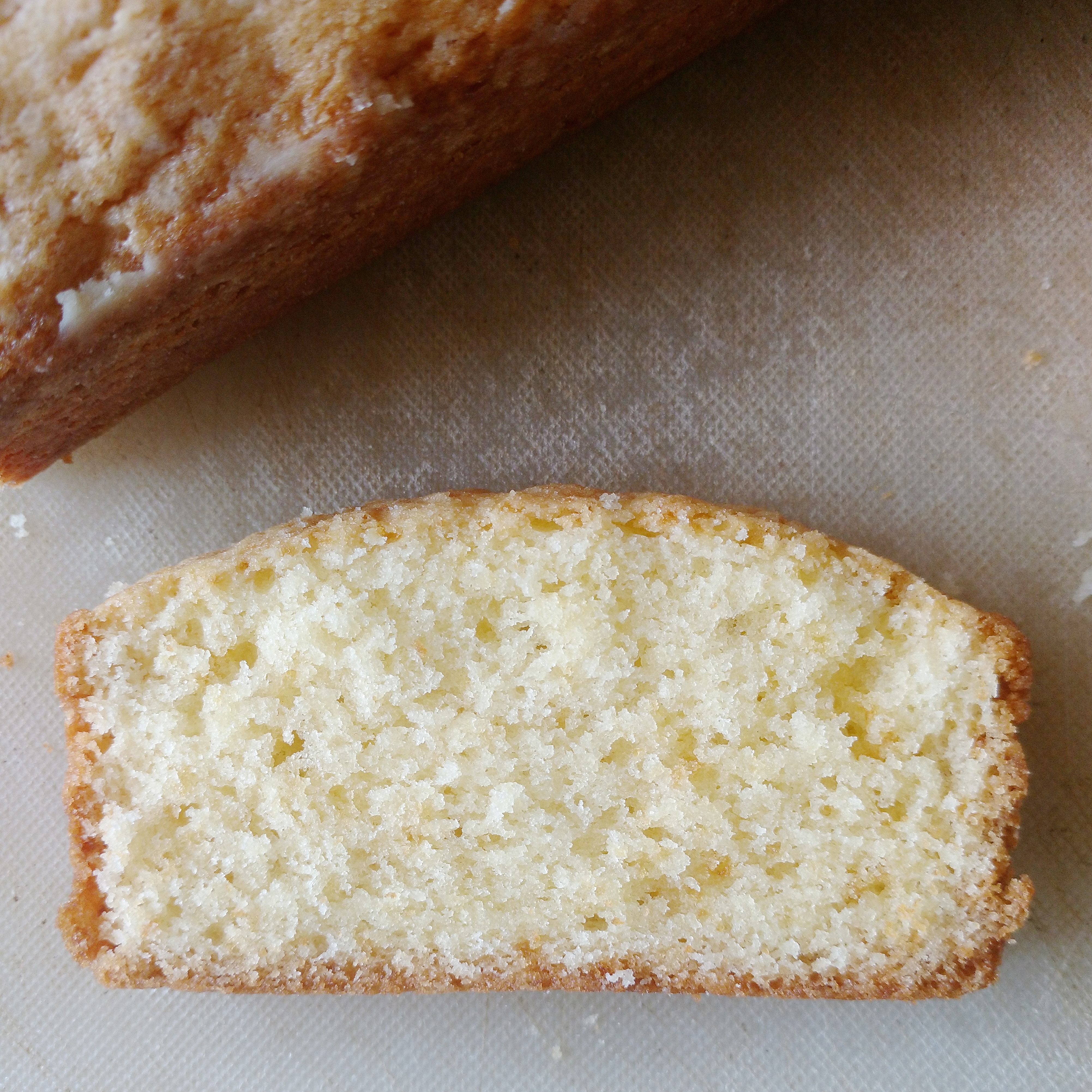 A while after the batter went into the oven , the aroma itself told me that I had hit the jackpot with this recipe .It is light and just sweet enough , really yummy with a pure ghee flavour.
It is almost like the iconic ghee cake from Cochin Bakery .I say almost because I wouldn't lie to you guys and their ghee cake really IS something else. But I m really happy with this one.
My quest for the perfect ghee cake rests here !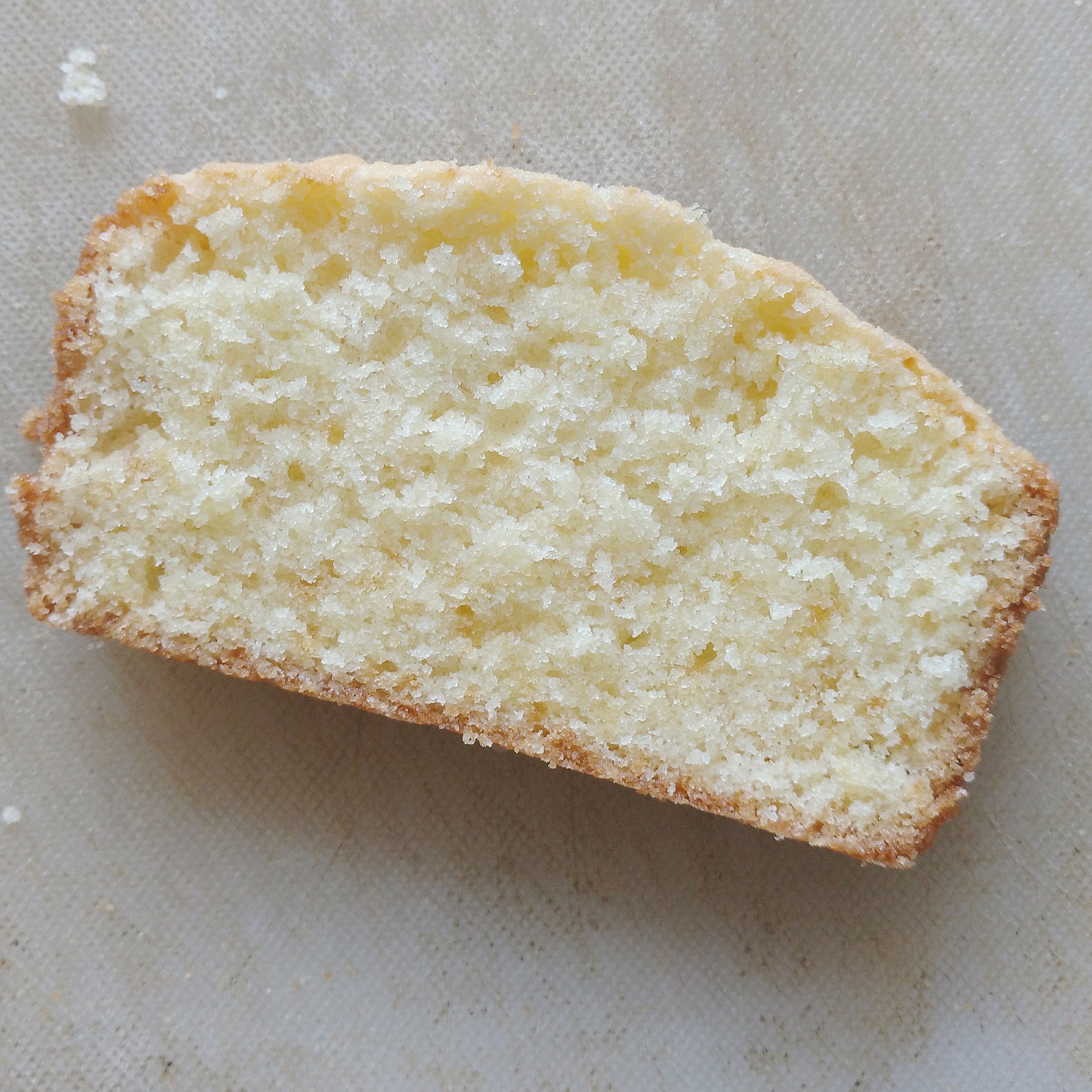 SaveSaveSaveSave
SaveSave