"Life is not a fairy tale. If you lose your shoe at midnight- you are drunk ." – Bill Murray.
And the mango mania goes on ! Didn't I tell you I love the fruit!
What I don't love so much is making fruit flavoured cakes. Citrus isnt that much of a challenge but most other fruits can get a little tricky when you want to incorporate into the batter itself .
You see, baking is more or less all about the science and measurements. And with fresh fruit , there can be a lot of variables . Is the banana you are using medium like the recipe states or large ? Is the pineapple sweet enough or should the sugar be adjusted. Is the puree too thick or too thin . Is the fruit too ripe or not ripe enough !
And with the hundreds of varieties of mango , this confusion is even more pronounced.
So I prefer making my teacakes with lime or orange , and using other fresh fruits- including my beloved mangoes- in fillings and frostings and other desserts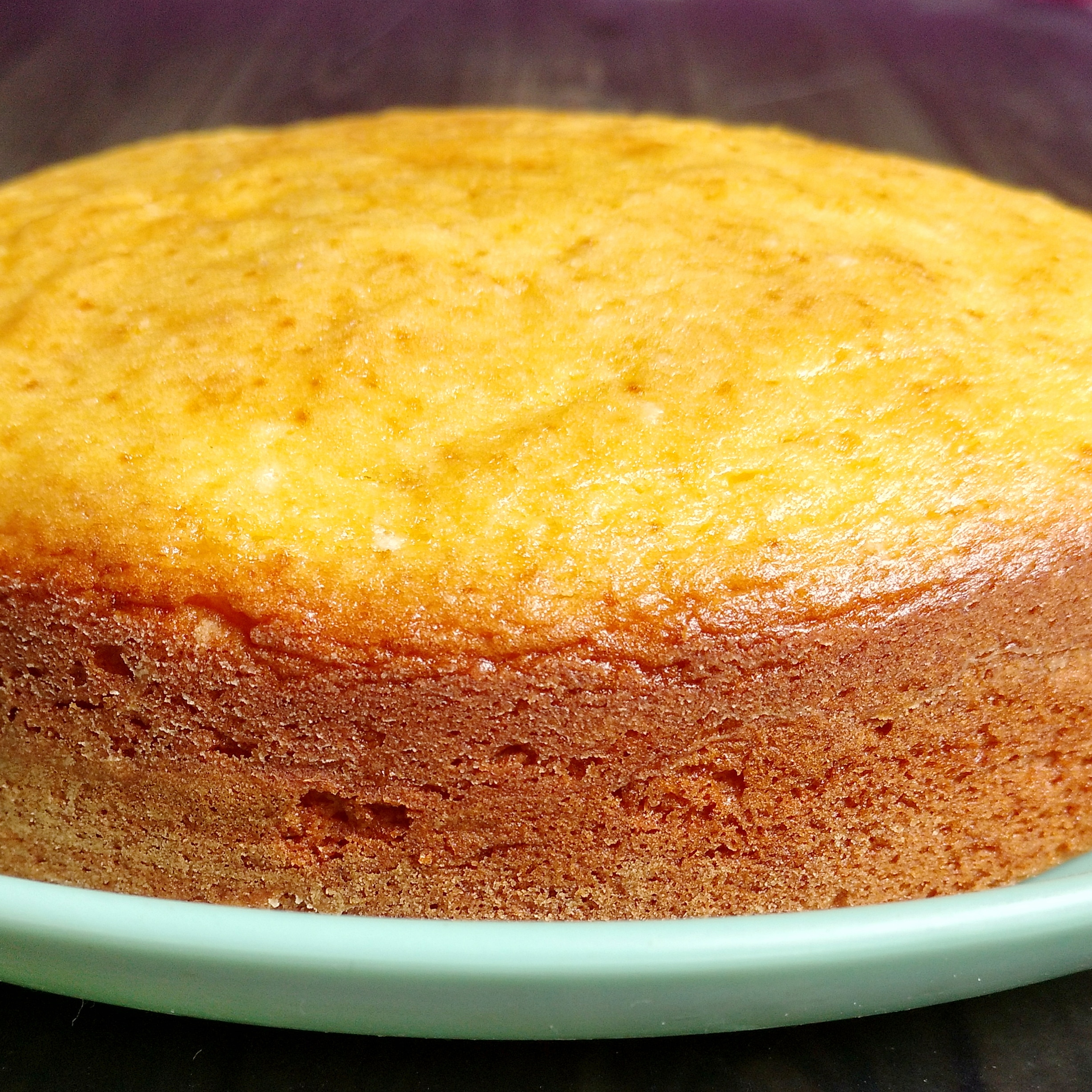 So then why am I posted a mango sponge cake ? Because when so many of you asked me to, i gotto atleast try right ! And because it tastes good !
Yup. I think after quite a bit of trial and error ( many trials, as many errors ) , I got a mango flavoured cake that has got both good texture and flavour ! Hallelujah !
I used the reverse mixing method for this cake. Instead of beating the butter and sugar , adding the eggs and finally the flour – butter is rubbed into flour and sugar mixture , and the liquids are beaten in. What this does is, over mixing * (and hence gluten formation) is avoided. And the cake turns out soft .
Really soft !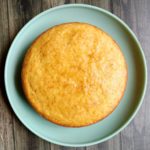 mango sponge cake
2018-05-30 14:43:29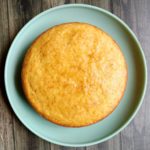 Light and fluffy mango sponge cake !
Ingredients
100 grams or 3/4 cup + 1 tablespoon all purpose flour or maida
100 grams or 1/2 cup castor sugar
1 teaspoon baking powder
1/4 teaspoon salt
42 grams or 3 tablespoons unsalted butter , at a room temperature.
1 egg (at room temperature)
60 ml or 1/4 cup mango puree (from one medium mango)
2.5 tablespoons milk (at room temperature)
1 teaspoon vanilla extract
Instructions
Preheat oven to 160 C / 325 F.
Grease and flour a 6 inch round pan. Line the bottom with parchment (optional )
In a glass or small bowl , whisk together the mango puree, egg , milk and vanilla until smooth.
In another bowl, whisk together flour, sugar , baking powder and salt .
Rub in the butter into this dry mixture until the mixture resembles coarse breadcrumbs (just rub everything between your hand until its mixed).
Using an electric mixer or a whisk , whisk the liquid mixture into this .
Whisk well until smooth.
Pour batter into pan and smooth the top.
Bake for 35 - 42 minutes until cake springs back when touched and a toothpick inserted in centre comes out clean.
Cool in pan for 5 minutes, remove and cool completely on a wire rack
Notes
This cake lasts for 3-4 days in an airtight container in room temperature.
My measuring cup is 240 ml.
Skip the salt if using salted butter
I used alphonso mango puree.
You can bake the same recipe in a 7 inch pan for a thinner cake
You can make castor sugar by pulsing once in your mixer to get small granules of sugar ( dont powder)
FLOURS & FROSTINGS http://floursandfrostings.com/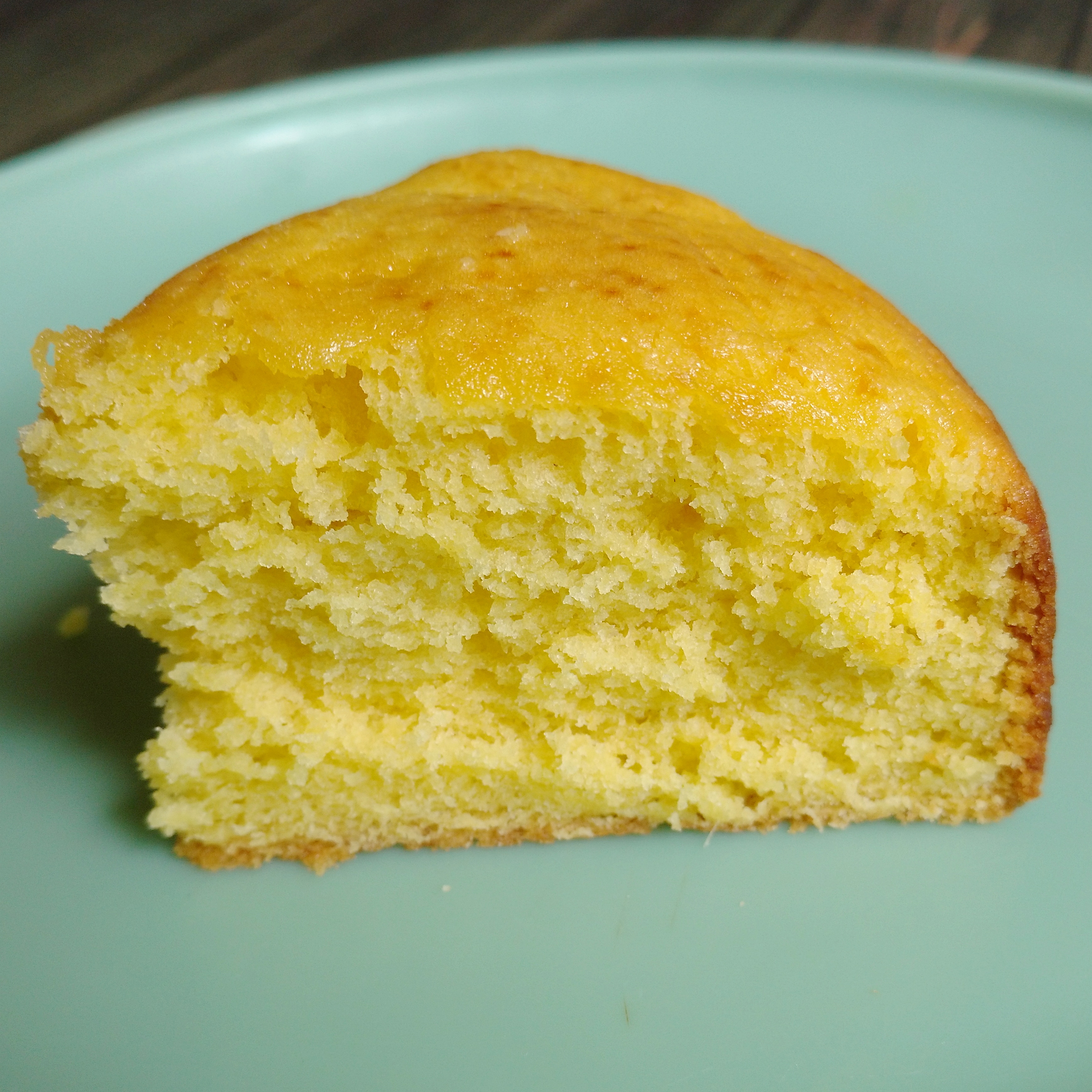 Didn't I say it was really soft ! And light. The mango flavour comes through well . You will have to try it to tell me what you thought – is this a hit or a miss ?