"Don't waste time waiting for inspiration. Begin, and inspiration will find you." – H. Jackson Brown Jr.
Please forgive me for the uninspired title. I had no idea what to name this cake . Because I already have two white chocolate cakes on the blog. Yes yes, my days of not being a fan of white chocolate are far far behind me now.
So why do I need a third cake made with the same ingredient on the blog ? Well, because it tastes good. And if I have a gazillion (or atleast 15 ) dark chocolate cakes in different avatars, why should white chocolate miss out on the party.
In all fairness, the cakes all taste very different . The white chocolate sponge cake is light and can be eaten plain, but works just as well in a layer cake. The eggless white chocolate mud cake on the contrary , is rich and dense – almost melt in the mouth.
This particular cake is light as well with the characteristic richness that white chocolate lends. Its an easy tea time option and can be eaten without any accompaniment. The crumb is tender and moist. Ok, I am not only running out of names for my bakes, but also ways to describe them !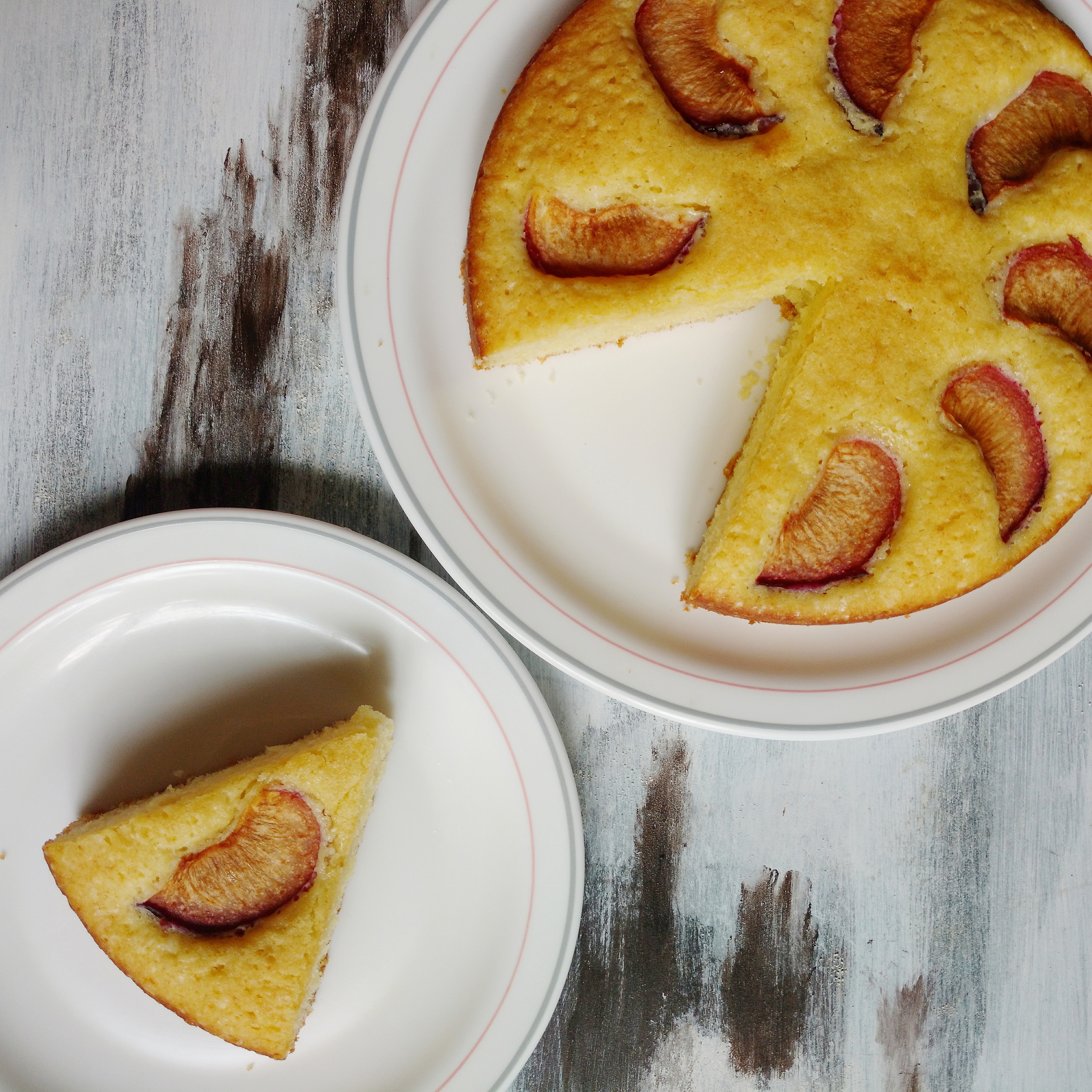 I made this cake a while back, when plums were in season. So I added slices of one on top. To be honest, it didn't add much to the cake. The already subtle flavour of the plums were washed out by the white chocolate. I think some chopped fresh strawberries would go great on top . Strawberries and white chocolate gel fabulously together . (Exhibit a: my strawberry and white chocolate blondies .) Or just skip the fruit. The white chocolate can hold its own totally.
Now , do check out the recipe and the step by step tutorial here. I' ll let the pictures do the rest of the talking , as I don't seem to be doing such a great job of it today anyways !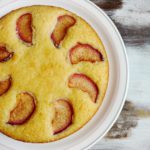 White chocolate cake
2017-12-10 06:03:59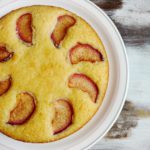 Moist and buttery white chocolate cake !
Ingredients
112 grams or 1/2 cup unsalted butter
90 grams or 1/2 cup white chocolate , chopped
50 grams or 1/4 cup castor or granulated sugar
2 eggs , at room temperature
1 teaspoon vanilla essence or extract
125 grams or 1 cup all purpose flour
½ teaspoon baking powder
1/4 teaspoon salt
1 plum sliced or half a cup sliced strawberries (optional)
Instructions
Preheat your oven to 180 C / 350 F. Butter a 7 or 8 inch round pan and dust well with flour. Line the bottom with parchment (optional).
In a saucepan, double boiler ( bowl placed over a sauce pan containing little simmering water) or in the microwave, melt the butter and chopped white chocolate, at low heat, until smooth. Let cool.
Whisk the flour , salt and baking powder together. Keep aside.
To the butter and white chocolate mixture, stir in the sugar, mix until combined.
Beat in one egg at a time and then whisk in the vanilla extract.
Whisk in the flour mixture until just combined.
Pour the batter into prepared pan.
If using , spread the slices of fruit on top.
Bake for 28 - 32 minutes, until a toothpick inserted in the centre comes out clean.
Let cake cool in pan for 10 minutes.
Unmould and cool completely on a wire rack .
Notes
You can double the recipe for a 9 inch round cake.
You can use upto 100 grams white chocolate . Couverture or compound works here.
Stored in an airtight container , the cake lasts for 2-3 days.
I use a 240 ml cup for measuring .
FLOURS & FROSTINGS http://floursandfrostings.com/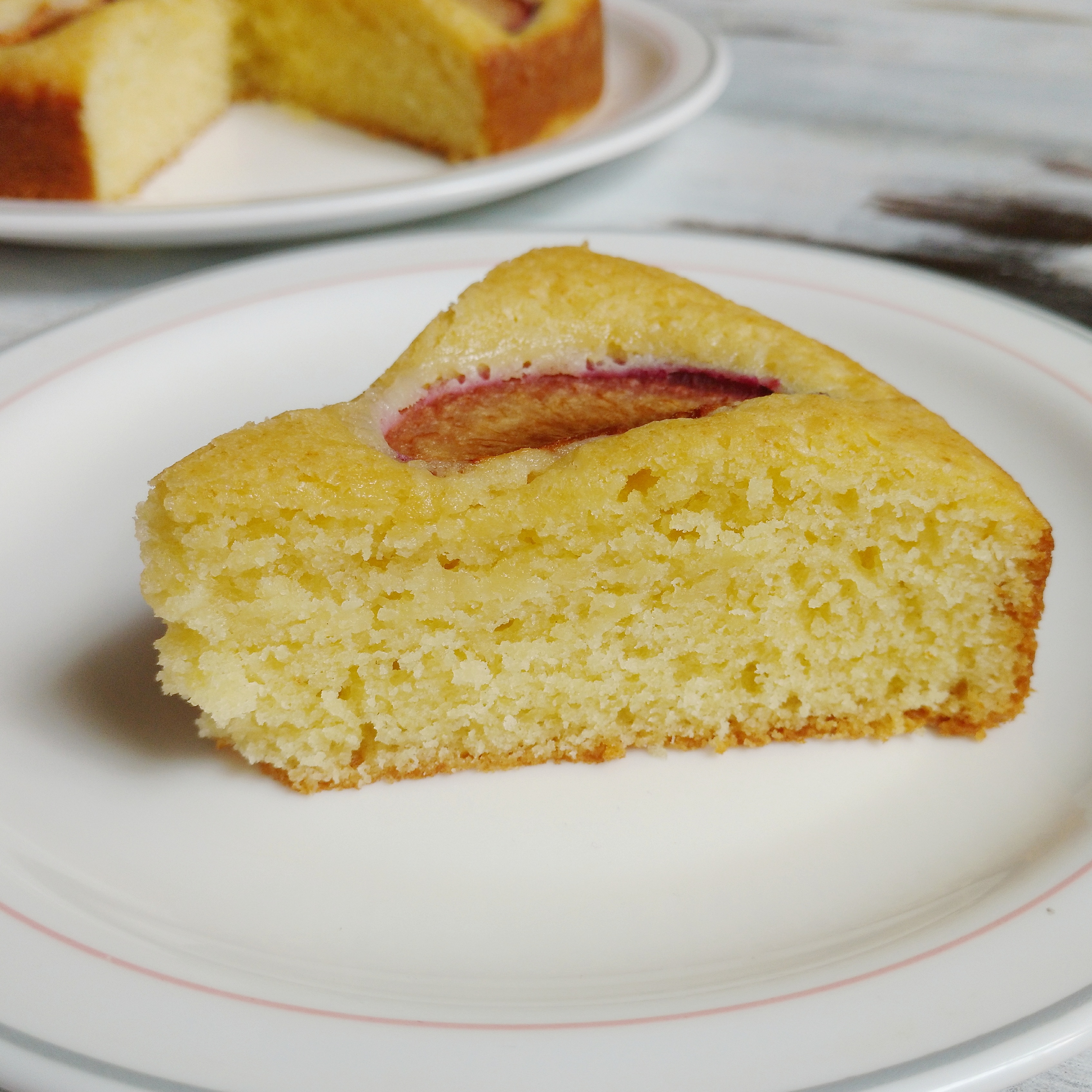 I hope the ease of the recipe and the picture of the slice will drive you to give this cake a go . Because I really liked the way it tastes . Moist and buttery , with the warmth and depth of white chocolate. Yum Yum Yum .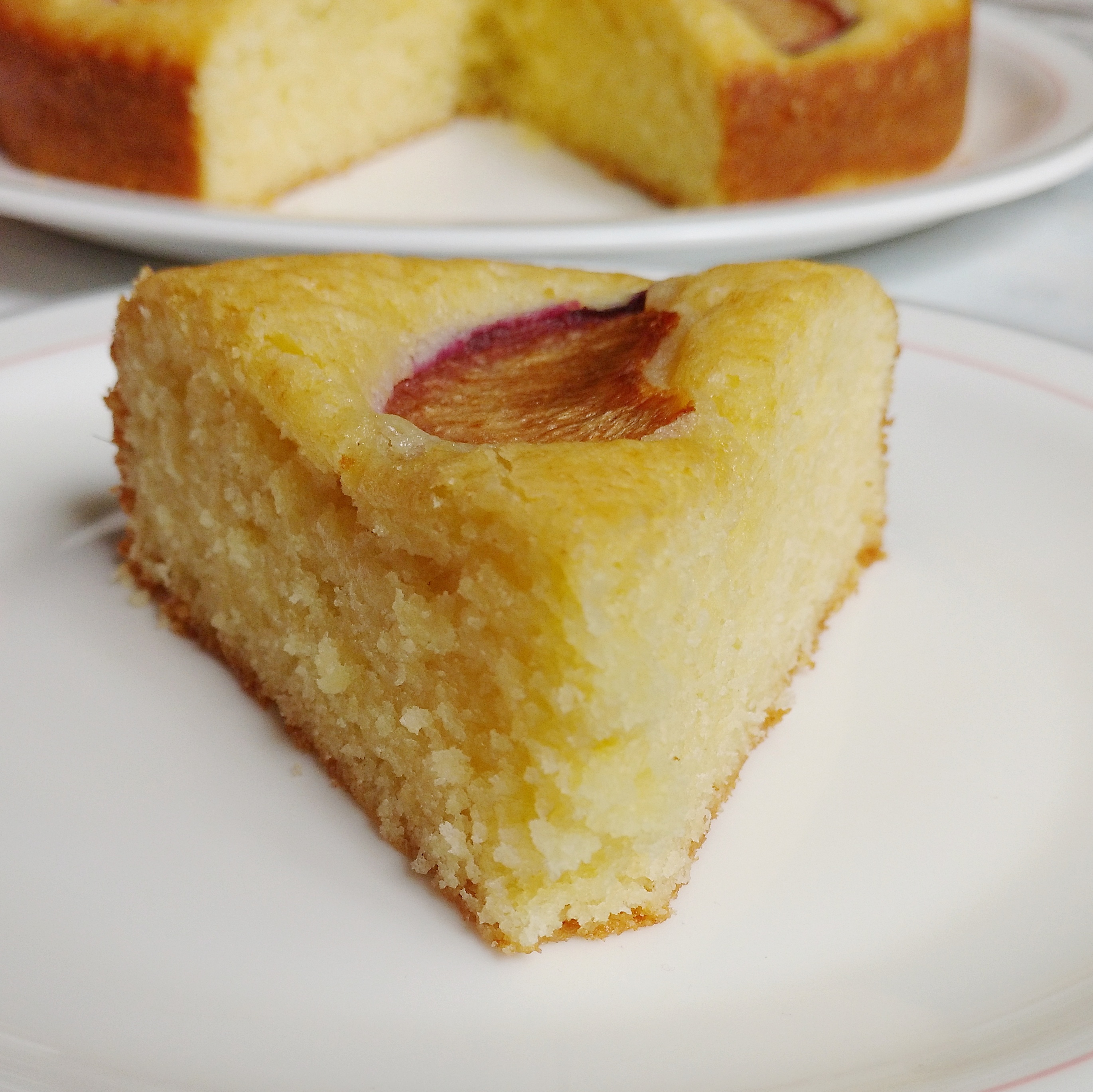 How to make a white chocolate cake:
I am on Yummly !
And you should be too ! If you don't know already, Yummly is one of the best places for foodies out there! You can save all your recipes in one place and browse hundreds of amazing recipes . You can even search by ingredient or cuisine or other criteria easily. You can add your favourite recipes from the blog by just clicking on the Yummly button (Y) below each recipe !
Check out Flours and Frostings' Yummly page here . Register yourself and join me on Yummly !