"Look up at the stars and not down at your feet." – Stephen Hawkings. R.I.P
I don't think i would have ventured into trying out Apple cakes as I have never come across any recipe or picture of one that really drew me in . But by some coincidence, there were several requests for apple cake by readers in a short span of time, a couple for wholewheat nonetheless. That had my interest piqued. That and the fact that there are always apples lying at home.
I have never tasted an apple cake. I did once make an apple cake with chopped apple on top, but never one that had apple in the batter itself. and since it had been a while since I had baked a cake, and in a oven foreign to me, i braced myself for a few test runs. Turns out, I didn't need them.
I tried out this recipe from "Lets Cook Healthy Tonight" which seemed to have good reviews. I did change it a tiny tiny bit. I kept the applesauce chunky in the hope that it will give me more apple flavour. And i kept the batter preparation more straightforward. Reduced the sugar and also used almond milk in one try to see if it can be veganised decently. It can be , but if you arent vegan,i would suggest you use whole milk . I preferred it slightly more, but then it could be a matter of personal taste.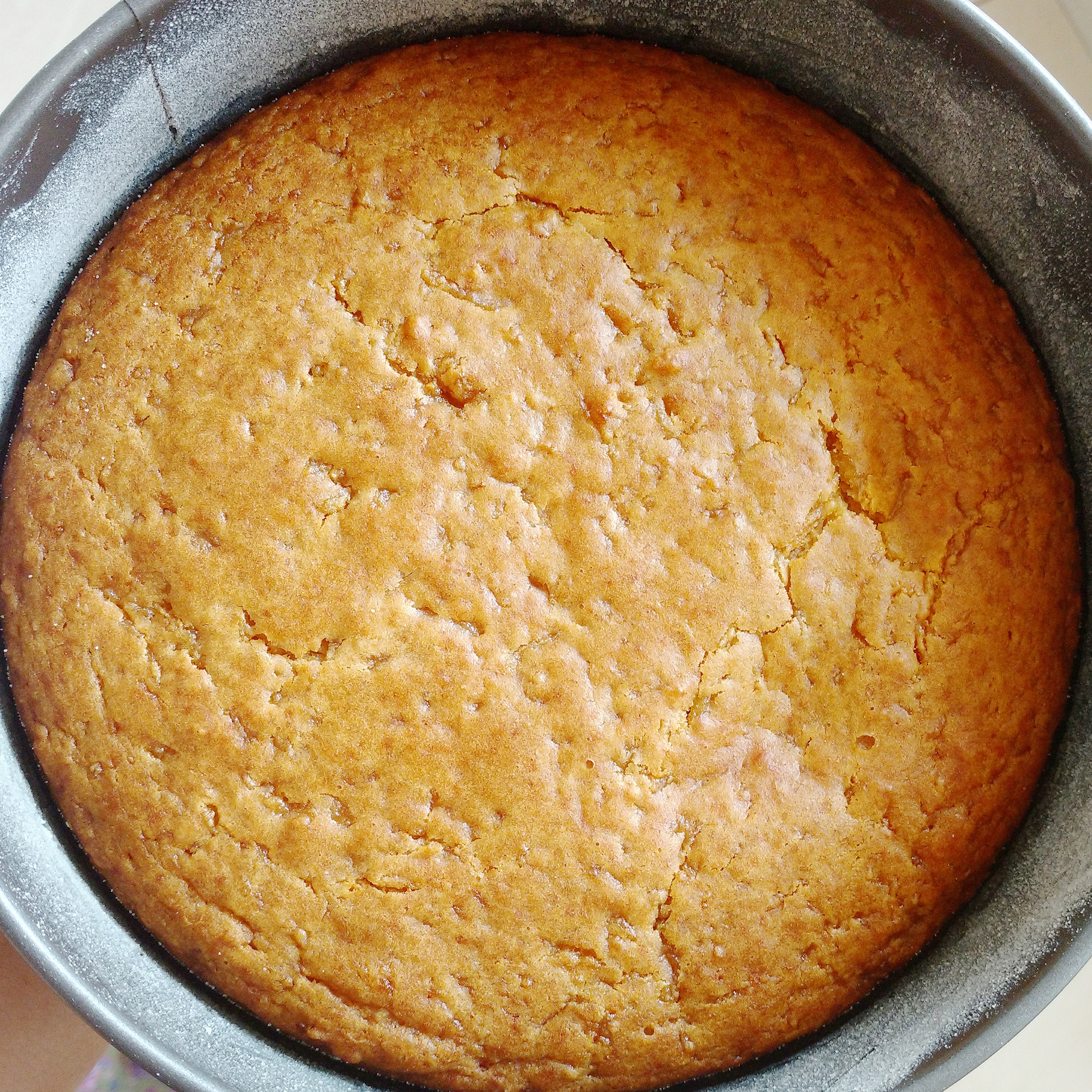 A few things to keep in mind. Apple in a cake has a mild flavour ( infact applesauce can be used as a fat replacement in baking for this reason itself). And the earthiness of the wholewheat flour can further mask the flavour . For a stronger apple boost, you can add finely chopped apple into the batter like I did the second time i made this cake .Also, remember to aerate the flour by sifting it atleast 5 times with the other dry ingredients . Be wary of undertaking a wholewheat cake. Remove the cake from the oven only when a toothpick inserted comes out clean AND the cake springs back on pressing gently. Do press gently unless you want your fingerprints imprinted on the cake for posterity!
Final Verdict : The cake was light but moist and had a great crumb .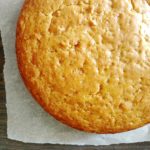 Wholewheat vegan apple cake
2018-03-15 16:28:55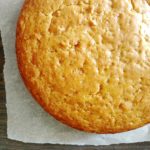 Moist apple cake made with wholewheat flour
Ingredients
130 grams or 1 cup wholewheat flour
100 grams or 1/2 cup granulated sugar
1 tsp baking soda
1 tsp baking powder
1/4 tsp salt
120 ml or 1/2 cup milk (or almond milk)
120 ml or 1/2 cup water
60 ml or 1/4 cup oil
2 apples
Instructions
Preheat your oven to 180 C/ 350 F .
Butter a 7 inch round cake pan and dust well with flour. Line bottom with parchment (optional )
Remove the peels of the apple. Grate one apple and chop the other into tiny pieces
Heat the grated apple with the sugar in a pan over medium heat. Once the sugar dissolves , continue heating for 5-6 minutes stirring occasionally until there is a thick chunky sauce. Let cool.
Sift together the flour, baking powder, baking soda and salt 5-6 times .
In another bowl, mix together all the liquids - apple sauce, oil, water and milk.
Add the liquid mixture to the dry mixture and whisk until smooth.
Fold in the chopped apple.
Pour batter into the prepared pan
Bake at 180 C / 350 F for 40-42 minutes until a toothpick inserted in the centre comes out dry and the cake springs back on pressing gently.
Let cool in pan for 5 minutes . Unmould and cool completely on wire rack
Notes
This cake lasts well for 3 days at room temperature.
I used Royal Gala apples, you can use any red apples
FLOURS & FROSTINGS http://floursandfrostings.com/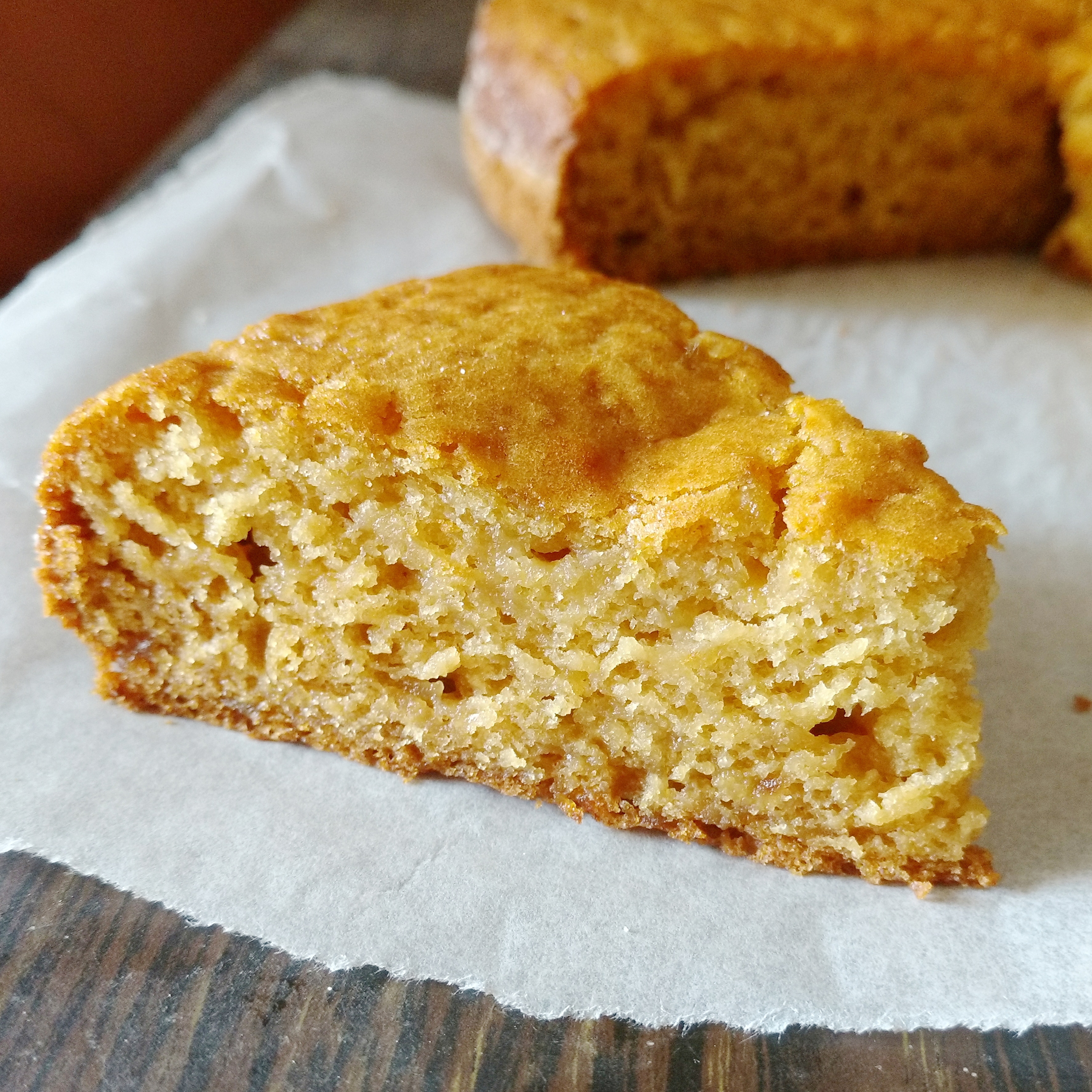 Doesn't the picture speak for itself? I was pretty pleased with the result given that it was whole wheat and eggless . I wouldn't say it was like eating a fresh apple – the apple taste was not that dominant but the flavour was more of an undercurrent , and the apple bits added to the effect. All in all, a very good Vegan wholewheat cake !
Thank you to all those who requested me for this cake and pushed me out of my comfort zone! Do write back and let me know if i did good here!
Oh.. here s how my apple sauce looked !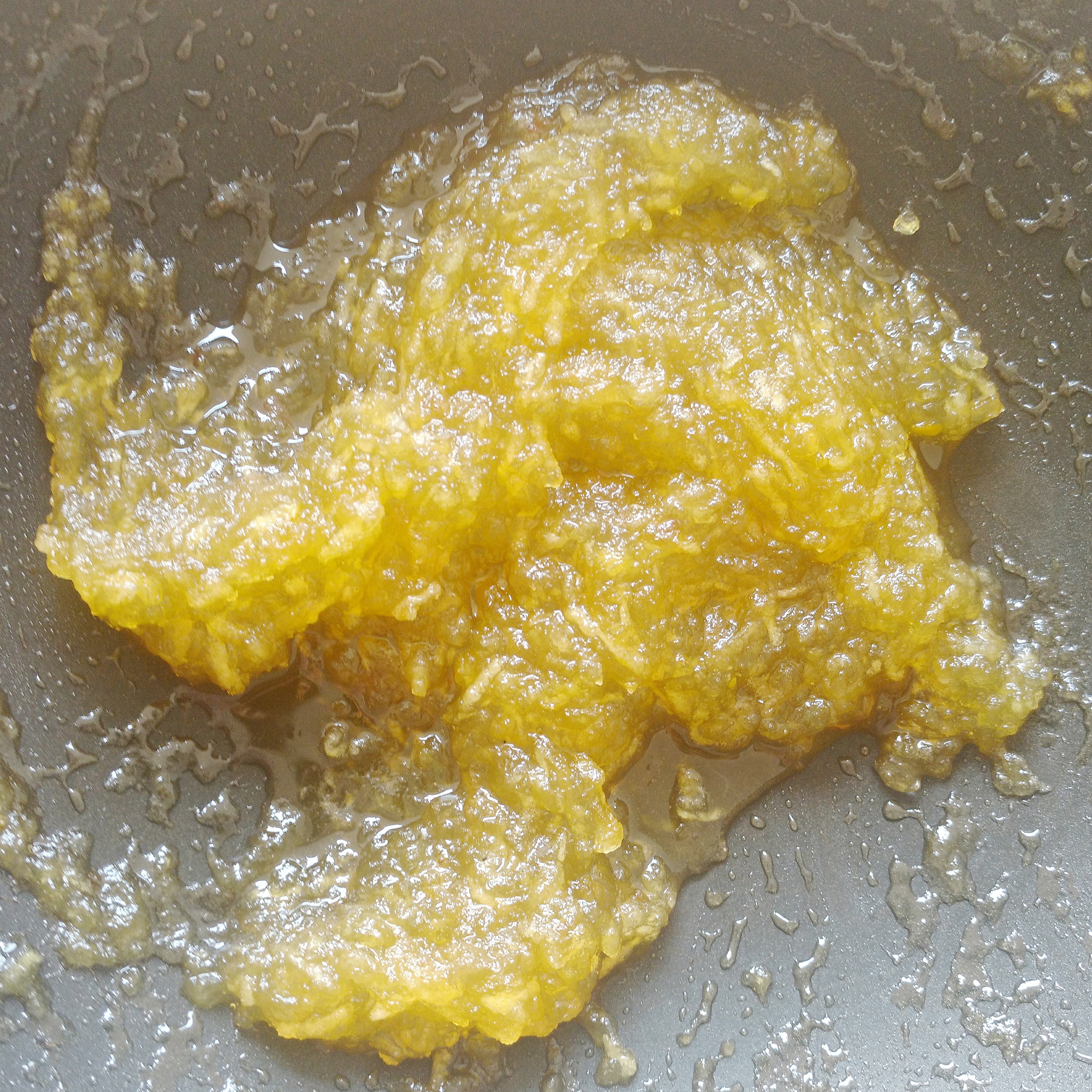 SaveSave
SaveSave
SaveSave