"My mind says Victoria's Secret model, my heart says Nutella."
A while back, there was a sale on Nutella in the supermarket I frequent and I stocked up on it as if it was going out of production. I thought I would use it up in no time because if you have seen my blog (or you know me in real life) , you will know I love making treats with Nutella .I love swirling it , baking it , not baking it , whipping it , stuffing it . But after couple of months , the jars are just taking up precious cabinet space in my almost tiny kitchen . And so this Nutella cake .
There is Nutella in the cake, there is Nutella in the frosting. This cake is unapologetically Nutella.
I actually wanted to make these as cupcakes but I realized that the only cupcake liners I had were pretty ones with flowers on them. Somehow Nutella doesn't scream floral to me. So I just made a cake.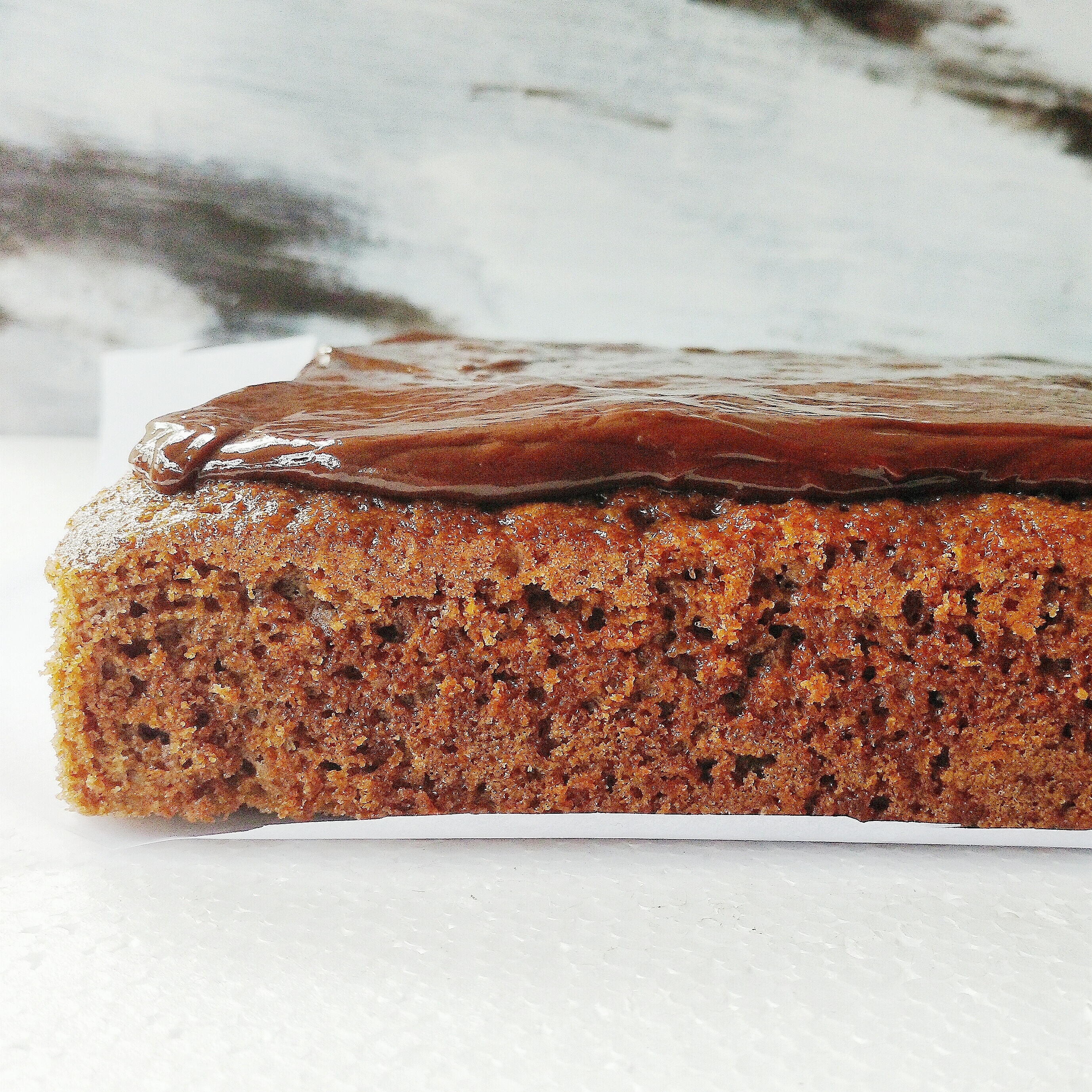 Its a simple cake – light and moist sponge. Big on taste. The great thing is that there is no extra cocoa added to take away from the chocolate hazelnut flavour of Nutella.
You can stop there of course and enjoy this cake unadorned. But its the frosting that takes it from simplicity to decadence. This one is a recipe from Primrose bakery. Its like a really rich shiny ganache with milk chocolate , Nutella and a little cream. It's an almost effortless frosting that you just slather on . And lick off the spatula !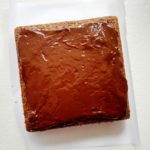 Nutella cake
2017-04-27 12:17:10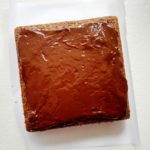 Light and moist Nutella cake , slathered with a decadent milk chocolate and Nutella icing
For the cake
190 grams or 1 1/2 cups all purpose flour
2 teaspoons baking powder
1/2 teaspoon baking soda
1/2 teaspoon salt
2 eggs , at room temperature
About 100 grams or 1/3 cup Nutella or chocolate hazelnut spread
80 ml or 1/3 cup oil
150 grams or 3/4 cup granulated sugar
1 teaspoon vanilla extract
240 ml or 1 cup yoghurt,at room temperature
For the frosting
150 grams or 3/4 cup milk chocolate
About 100 grams or 1/3 cup Nutella
2 tablespoons cream
1 tablespoon butter , at room temperature
1 teaspoon vanilla extract
To make the cake
Preheat the oven to 180 C/ 350 F. Butter and grease a 8 inch square pan and line the bottom with parchment.
In a bowl, whisk or sift together the flour, baking powder , baking soda and salt. Keep aside.
In another bowl, whisk together the sugar , oil and Nutella for a couple of minutes.
Add the eggs, one by one and whisk well after each addition.
Add the vanilla and whisk well.
Alternating, add the flour and the yoghurt. So add 1/3rd the flour , whisk ,1/2 of the yoghurt, whisk,add the second 1/3rd flour , whisk , add the remaining half of yoghurt, whisk , last 1/3rd of flour and whisk until incorporated.
Pour batter into prepared pan.
Bake at 180 C for 38 to 40 minutes until a toothpick inserted in the centre comes out clean.
Cool in pan for 10 minutes , remove from pan and cool completely on wire rack.
For the icing
Chop and melt the chocolate in a double boiler, sauce pan or microwave until smooth
Stir in the butter until melted and smooth.
Stir in the cream and Nutella.
Spread on cake !
Notes
This cake gives a height of about 2 inches or so when baked in an 8 inch square pan.
You can store it in the refrigerate for 3 to 4 days.
While making the frosting if it seems granular , add milk tablespoon by tablespoon and stir well. Continue until the shine is back.
You can make the frosting with low fat or heavy cream .
The icing is fine for spreading and filling. Its too soft to pipe .
FLOURS & FROSTINGS http://floursandfrostings.com/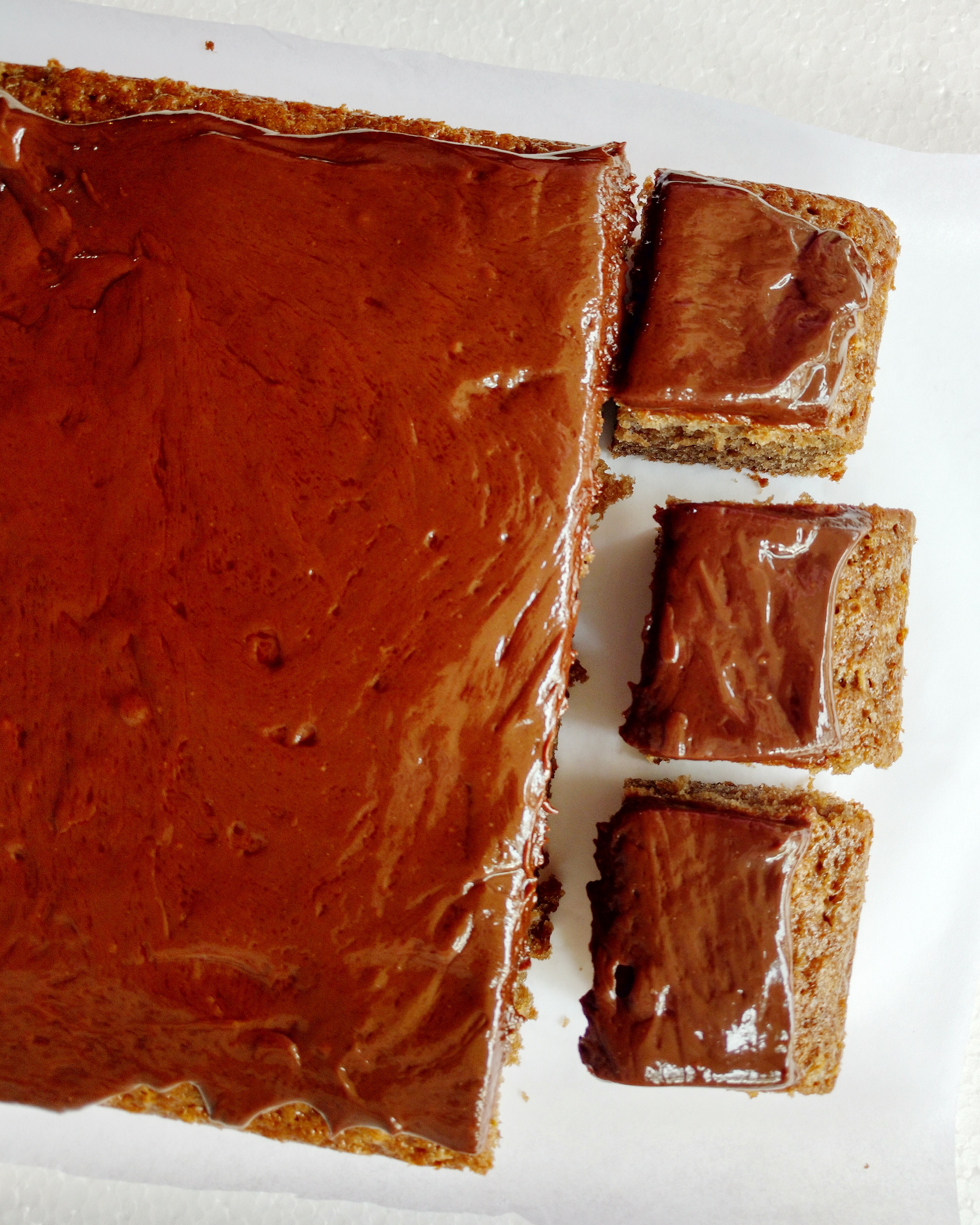 This cake is really good if I say so myself. If you have any Nutella lying around , you should make it. Infact , I think you should go to the store and buy Nutella just to make this cake. You won't be sorry !
Ok.. I m off to find some nice little cupcakes to fill my pretty floral liners !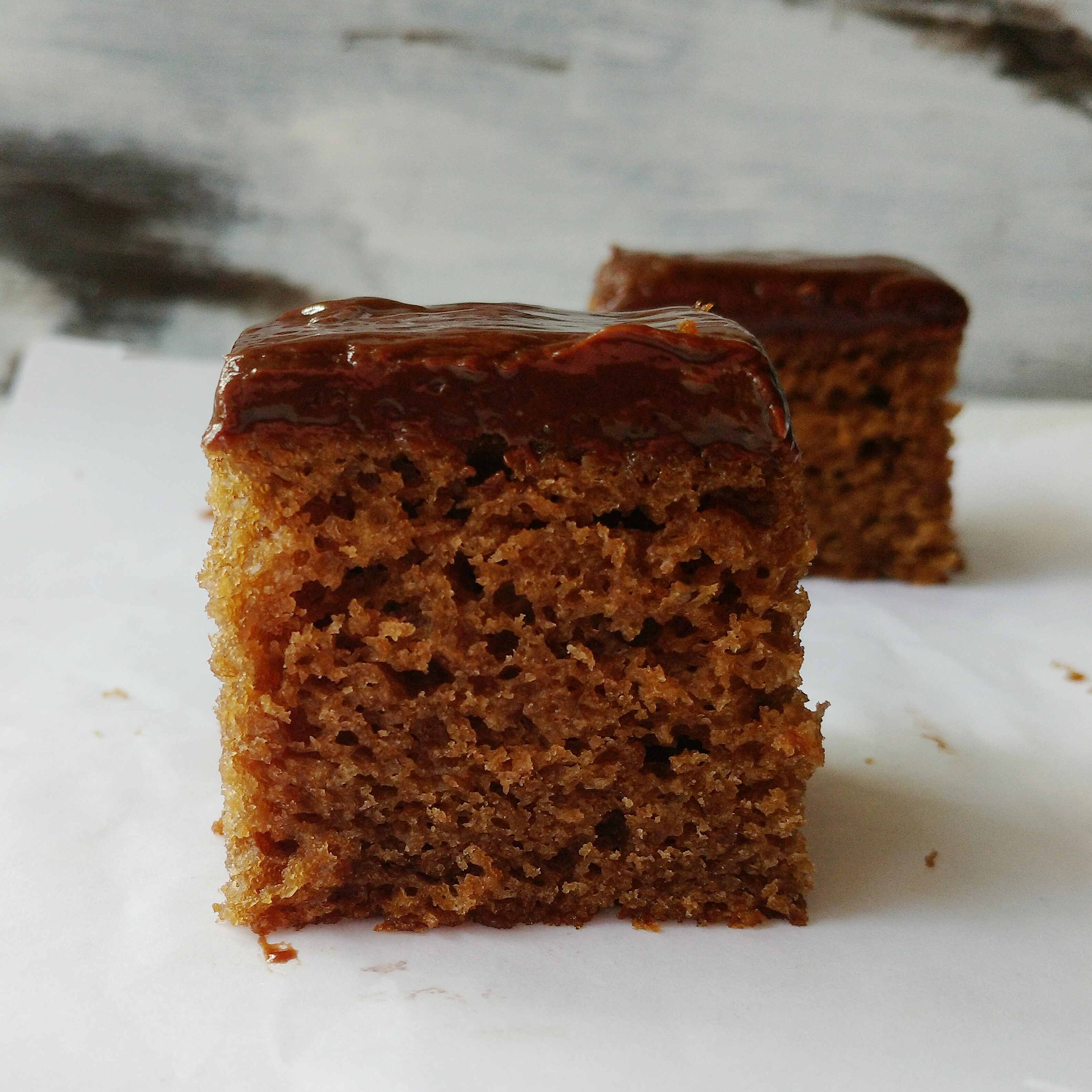 Affiliate links : Just so you know, I have baked this Nutella cake in my trusty Morphy Richards 52 Litre Oven
.
Happy baking !