"One great use of words is to hide our thoughts."- Voltaire.
With alternative baking ( egg free, vegan , gluten free etc) , I think the most difficult thing to get right is the vanilla cake. You see chocolate has this amazing ability to mask a lot of things ( except the increasing waistline ) and sometimes extracts and flavours help. But with a plain vanilla cake , you have nowhere to hide !
I have gone through my fair share of vegan /eggless recipes and I have gone through my unfair share of not-so-good vegan/eggless recipes.
Then last week , I asked my baker friend Samantha ( whose generous to a fault btw) if she had a good vegan vanilla recipe. In seconds ,she had sent across a picture of a handwritten recipe.I wasn't totally convinced then – it seemed too easy to be good !. Infact, even after the cake came out so good , I told Samantha I will try it once more before sharing on the blog.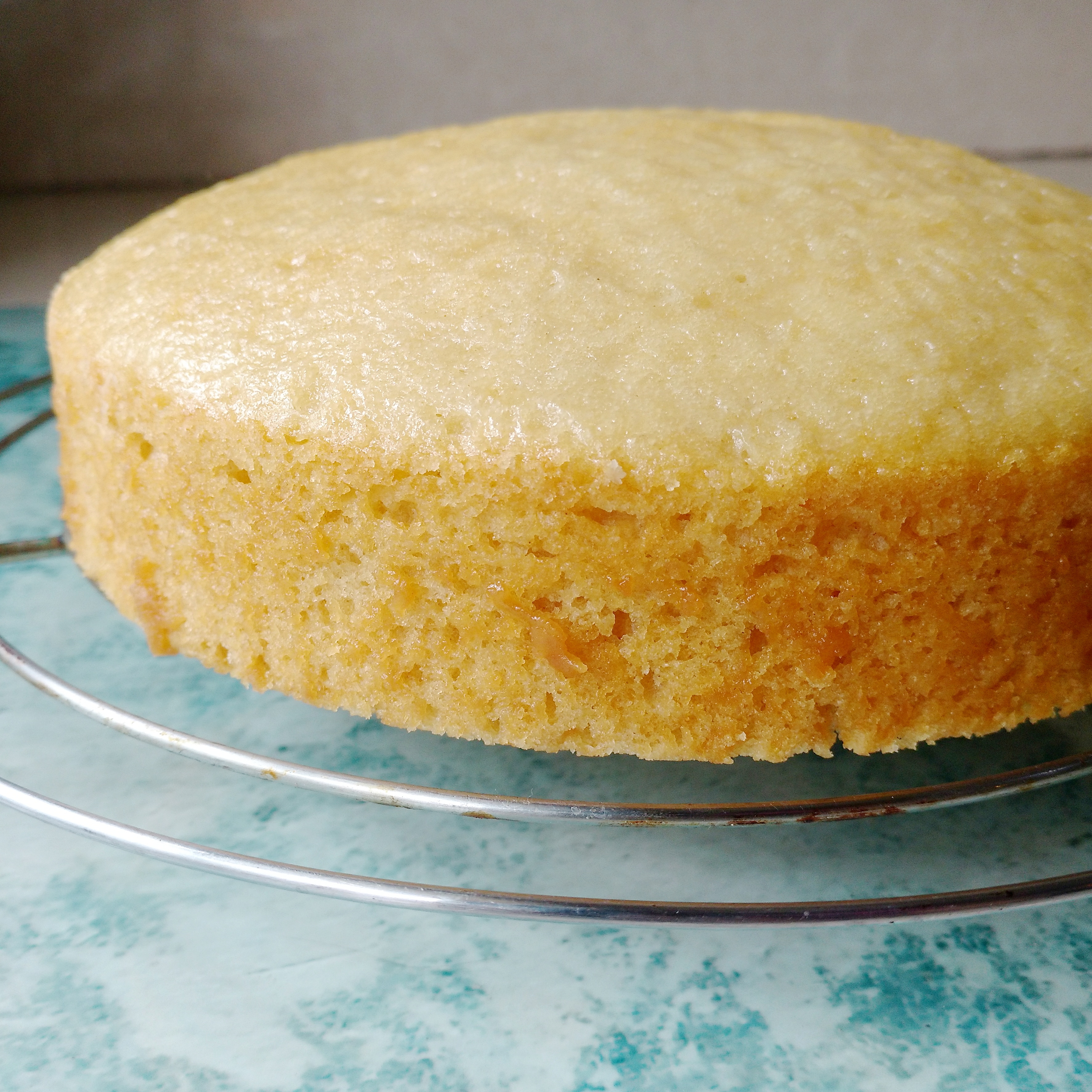 I did try them again and made them as cupcakes. And guess what. Even better.
On a side note, I do find most eggless and vegan recipes bake up better as cupcakes or thinner layers.
The original recipe you can find here by Sushma Iyer . So thanks Sushma and thanks Samantha ! This one is a total keeper of a recipe.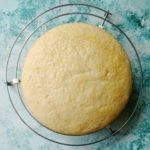 Vegan vanilla cake
2018-05-23 16:41:04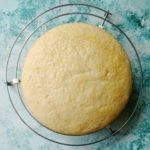 Soft and fluffy vegan vanilla cake !
Ingredients
224 grams or 1 3/4 cup all purpose flour
1 teaspoon baking soda
1/2 teaspoon salt
200 grams or 1 cup castor sugar
240 ml or 1 cup water
80 ml or 1/3 cup oil
1 tablespoon vinegar
1 teaspoon vanilla extract
Instructions
Preheat your oven to 180 C / 350 F.
Grease and flour a 7 inch round cake pan . Line the bottom with parchment (optional).
Whisk together the flour , soda and salt in a bowl.
In another bowl, whisk together the sugar, oil, water , vanilla and vinegar.
Mix the wet ingredient mixture into the dry mixture and whisk until smooth (no more flour seen ).
Pour into prepared pan immediately.
Bake at 180 C/350 F for 30-35 minutes until cake springs back when pressed and a toothpick inserted in centre comes out clean.
Cool in pan for 5 minutes and then remove from pan, cool completely on a wire rack.
Notes
This cake can be stored at room temperature for 3 days in an airtight container.
You can make castor sugar by pulsing regular sugar in the mixer until they form smaller granules (not powder).
My measuring cup is 240 ml.
After baking, the cake weighs a little more than 500 grams
FLOURS & FROSTINGS http://floursandfrostings.com/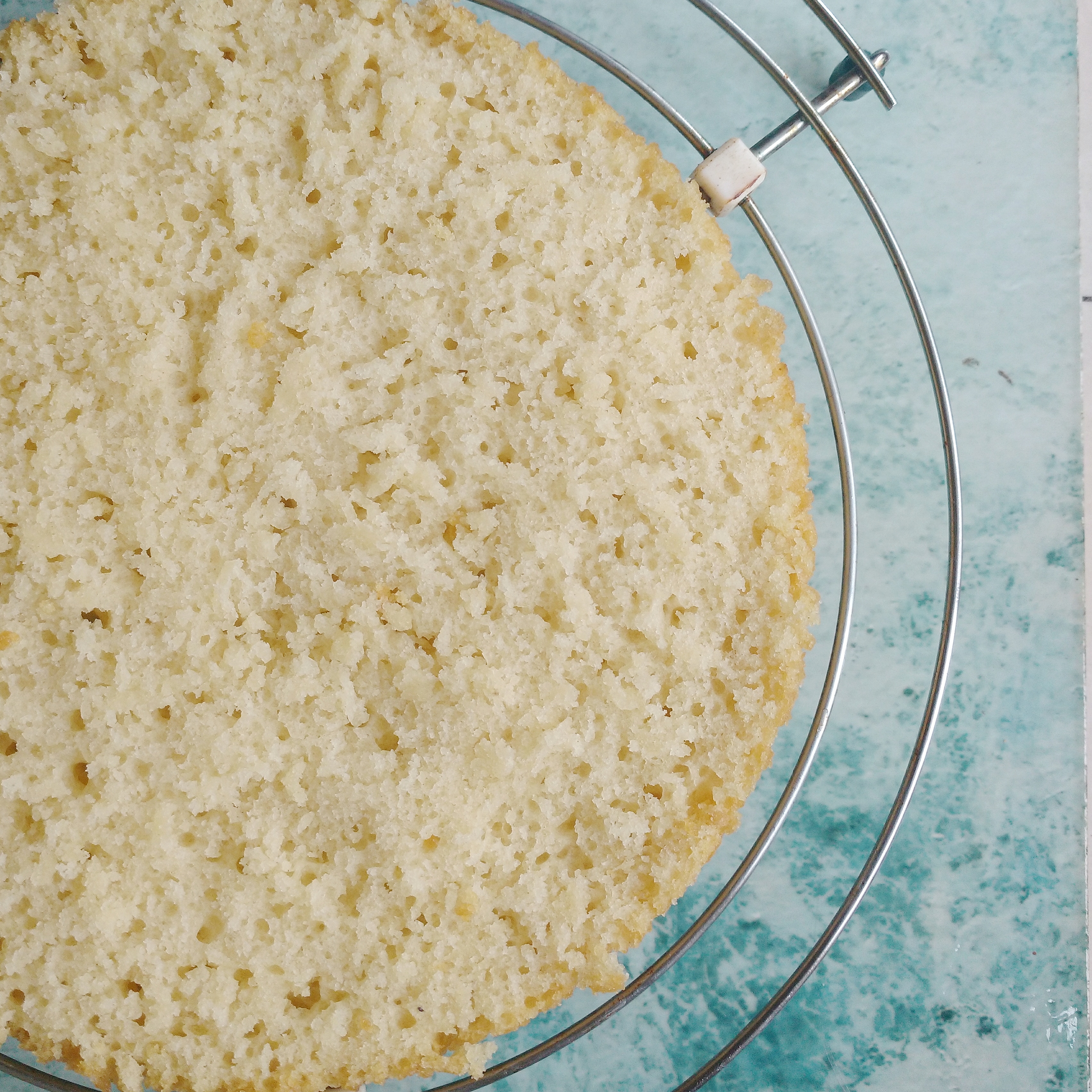 Soft , fluffy , light and lovely flavour.It definitely fulfils the one criteria I have for vegan or egg free bakes – it's not just "good enough" , it's "as good as " !