Easy peasy cookies made with condensed milk- crisp on the edges and chewy in the centre !
A sponge cake drenched in Tres leches- evaporated milk, condensed milk and light cream !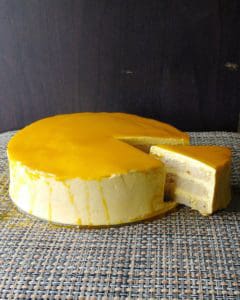 Egg free cake filled and frosted with a luscious mango buttercream , and drizzled with a fresh mango glaze!