"I like the night. Without the dark, we'd never see the stars." – Stephenie Meyer, Twilight.
Wondering what fork biscuits are or did the picture give it away? I am not entirely sure why these biscuits are called Fork biscuits. Because the pattern is made using a fork ? Thats the simplest explanation. Or because they originated from the town of Fork – along with strange girls, handsome werewolves , filthy rich vampires and the rest of the Twilight team . Wait , was that town Fork or Forks ?. And for that matter , why are they called biscuits and not cookies ? Whats in a name of course.
I am a fan of Mary Berry's recipes as they have an old world British charm , and I am quite fond of the classics. These cookies , like most of her bakes are straightforward , low on the fuss and high on the flavour. I have a step by step tutorial for these simple cookies , which you can check out here .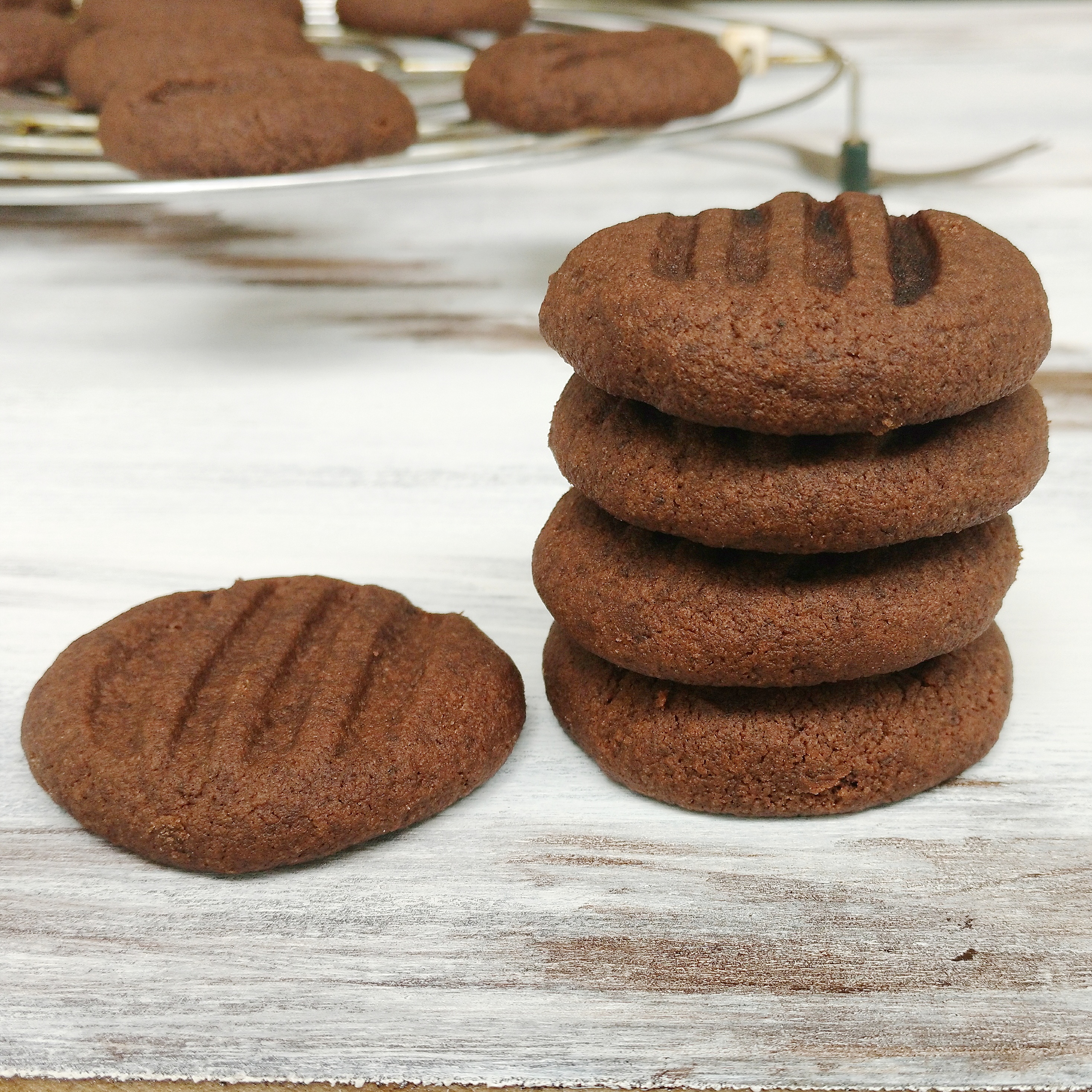 These are absolutely melt in your mouth and gorgeously crumbly. In fact , I would suggest you bake one or two initially so that you get the baking time right. If you bake them too less , or try to move them too soon , they will fall apart and you' ll be left picking the crumbs off your shirt. And maybe putting them into your mouth as long as no one is watching. Or even if they are watching. Delicious crumbs after all.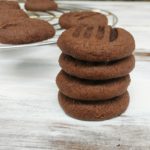 Fork biscuits
2017-09-11 13:26:15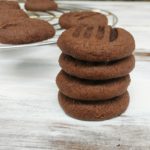 Buttery and chocolatey melt-in-your-mouth fork biscuits from Mary Berry!
Ingredients
115 gram or 1/2 cup unsalted butter, at room temperature
50 grams or 1/4 cup granulated or castor sugar
1 tsp vanilla extract
125 grams or 1 cup all purpose flour
1 tsp baking powder
1/4 tsp salt
20 grams or 1/4 cup unsweetened cocoa powder
Instructions
Preheat your oven to 180 C/350 C . Line a cookie sheet with parchment or grease well.
Whisk together the cocoa ,flour , baking powder and salt in a mixing bowl. Keep aside.
In another bowl, cream the butter and sugar with the vanilla until light and fluffy . This will take 5 to 8 minutes with an electric mixer and few minutes longer with a wooden spoon.
Add the cocoa mixture and beat until it comes together into a soft dough. This will take 2 to 3 minutes.
Make balls of the cookie dough , each ball being about a tablespoonful of dough.
Place on your prepared cookie sheet , keeping at least 2 inches in between.
Using a fork, press down into each dough ball to flatten the dough and leave the characteristic imprint.
Bake for 14 to 16 minutes.
Let rest on the sheet for 5 to 10 minutes and then gently transfer to a wire rack to cool completely.
Notes
The recipe makes around 24 cookies of 4 cm diameter .
You will know your cookies are done when they spread and slightly darken around the edges. They will still seem soft, but will set up as they cool.
If your dough seems too stiff, add a tablespoon of milk.
If the fork, sticks to the dough, dip it in cocoa .
These can be stored in an airtight container for up to 3 days.
If you use salted butter, skip the salt in the recipe.
I use a measuring cup of 240 ml capacity.
FLOURS & FROSTINGS http://floursandfrostings.com/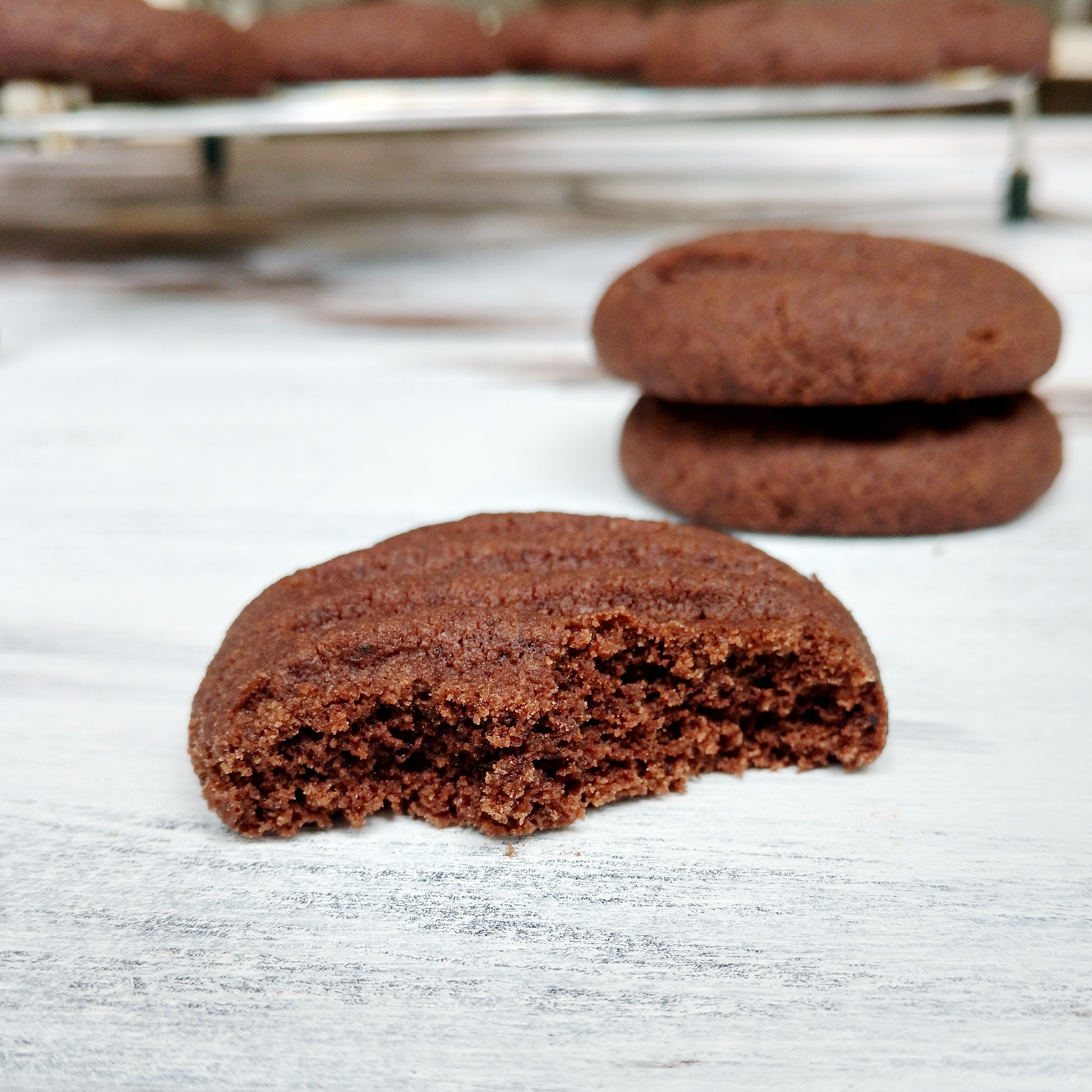 These fork biscuits are a welcome change from crispy or chewy cookies. The chocolate flavour is robust so make sure you use the best cocoa you can get your hands on. I am extremely partial to Cocoacraft Cocoa Powder and love it's darkness. The soft texture of these cookies are bound to be quite a hit among kids and adults alike…Another one into the " simple but good " baking files!
Affiliate links : Just so you know , I have baked these cookies in my trusty Morphy Richards
!
How to make these chocolate fork biscuits !