"Freedom is not worth having if it does not include the freedom to make mistakes."– Mahatma Gandhi.
A lovely "recipe-suggester" of mine gave me this idea of Paan truffles . And I loved the idea! I am not a big paan or betel nut fan , but almost every other adult I know is and I know chocolate paan is very popular so it was a no brainer that paan flavour in dark chocolate should work.
It did work ! The beauty of truffles is the sheer simplicity of making them and in these paan truffles, there is just the one additional step of steeping the shredded betel leaves in the cream for the flavour to infuse. A creamy , melt in your mouth truffle with just a bit spicy betel flavour . If you like your paan meetha , a gulkhand centre would be fab. You could also dip the rolled paan truffles in chocolate , but I like cocoa powder for that true blue truffle look !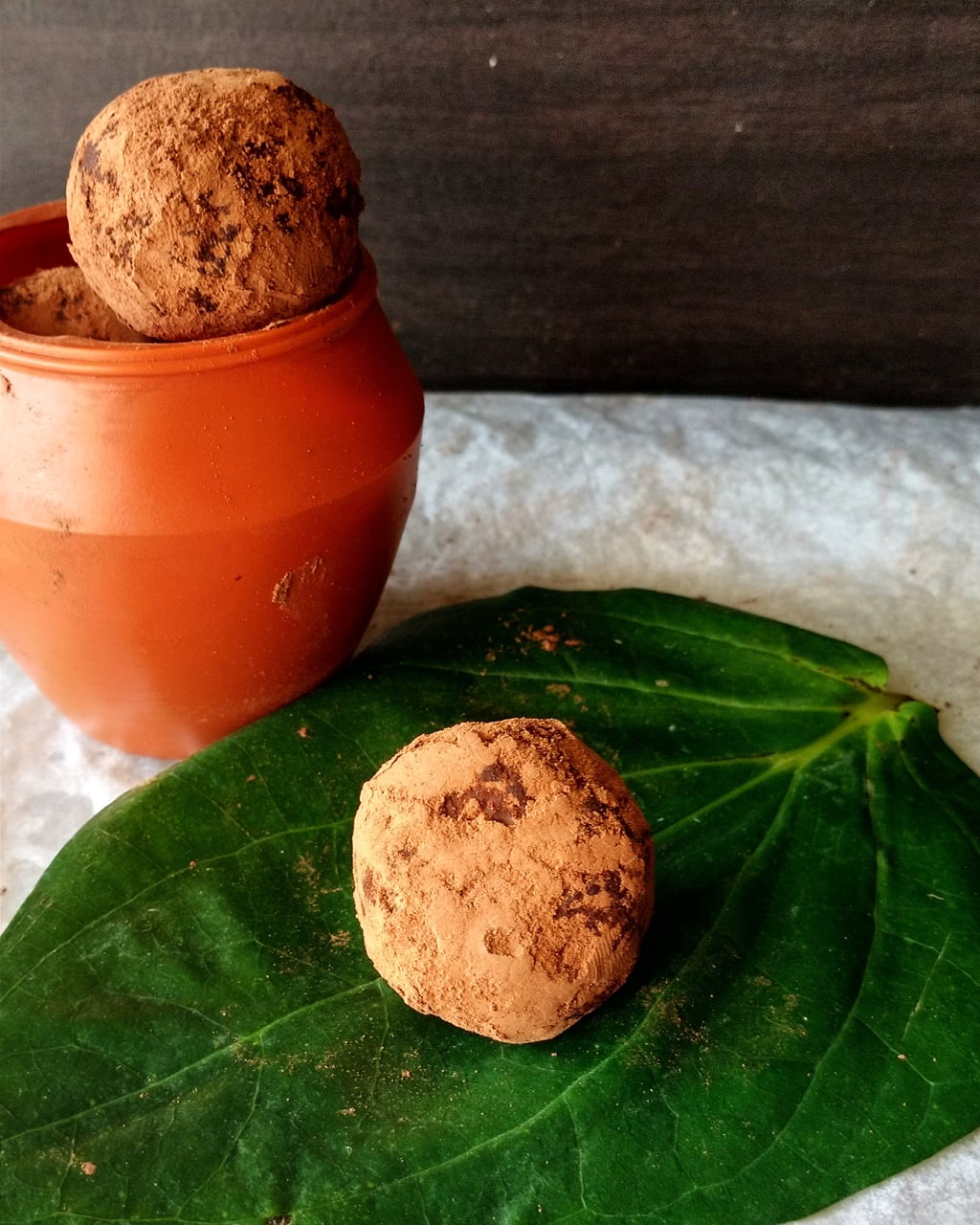 Oh, a whiff of these paan truffles give away the secret hidden in the chocolate even before you bite into it !
They are the perfect little after-dinner treats after a hearty Indian meal . The earthy and slightly pungent flavours of the betel leaves in dark and creamy chocolate work really well. If you like your sweets with a little bit of heat , these are for you!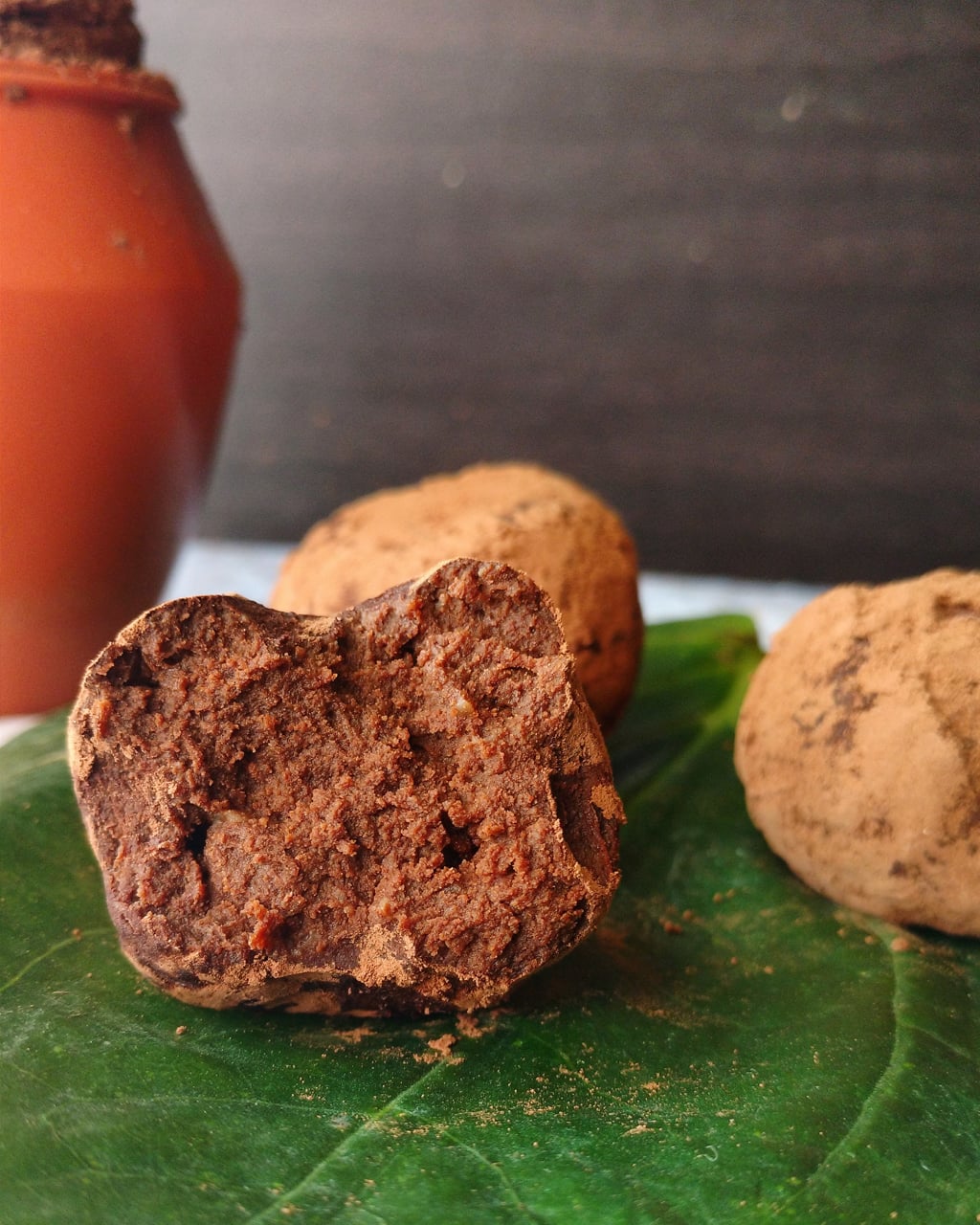 Print Recipe
Paan (Betel leaf) truffles
Yum
Melt in your mouth truffles with the earthy, spicy flavours of betel leaves.
Shred up the betel leaf and heat it with the cream on low heat for 5 -6 minutes.

Take off heat , cover and let the flavours infuse for 20-30 minutes.

Meanwhile, chop the chocolate into small pieces. Add the honey and butter if using.

Strain the cream, discard the leaves and reheat the cream until there are bubbles on the side.

Pour over the chopped chocolate , honey and butter. Cover and let rest for 2-3 minutes.

Using a whisk or spatula, gently mix until all the the chocolate is melted and mixed with the cream.

Let rest at room temperature for 4-6 hours or overnight until firm.

Scoop into balls and roll in cocoa powder or chopped nuts.
These can be stored refrigerated in an airtight container for upto a week.
Letting the paan leaves steep in the cream for too long will give too strong a flavour.
If your ganache doesn't set, freeze for an hour or so.
While rolling into balls , work fast as the heat of your hands will start melting the chocolate !
You can also coat your truffles by dipping in melted chocolate or rolling in chopped nuts