"I want to be the girl with the MOST cake."- Courtney Love.
Weird name for a cake ?
Black bottom cupcakes are chocolate cupcakes with a cream cheese filling in the centre. So in each bite , you get moist chocolate cake and rich cheesecake. Best of both worlds na? Instead of making cupcakes , I baked the batter into a loaf cake and swirled the cheesecake part through it.
I like swirling cream cheese into things . Case in point these cream cheese brownies and these red velvet brownie bites!
I barely adapted the recipe for the chocolate part of the cake by David Leibowitz . But I changed the cheesecake filling so that you can make the cake without cracking a single egg . But I have tried it with the original cheesecake filling too . I got to say , that it is a brighter yellow and gives a neater swirl. So you could make it the original way if you don't mind the egg. But this egg free way is yum too!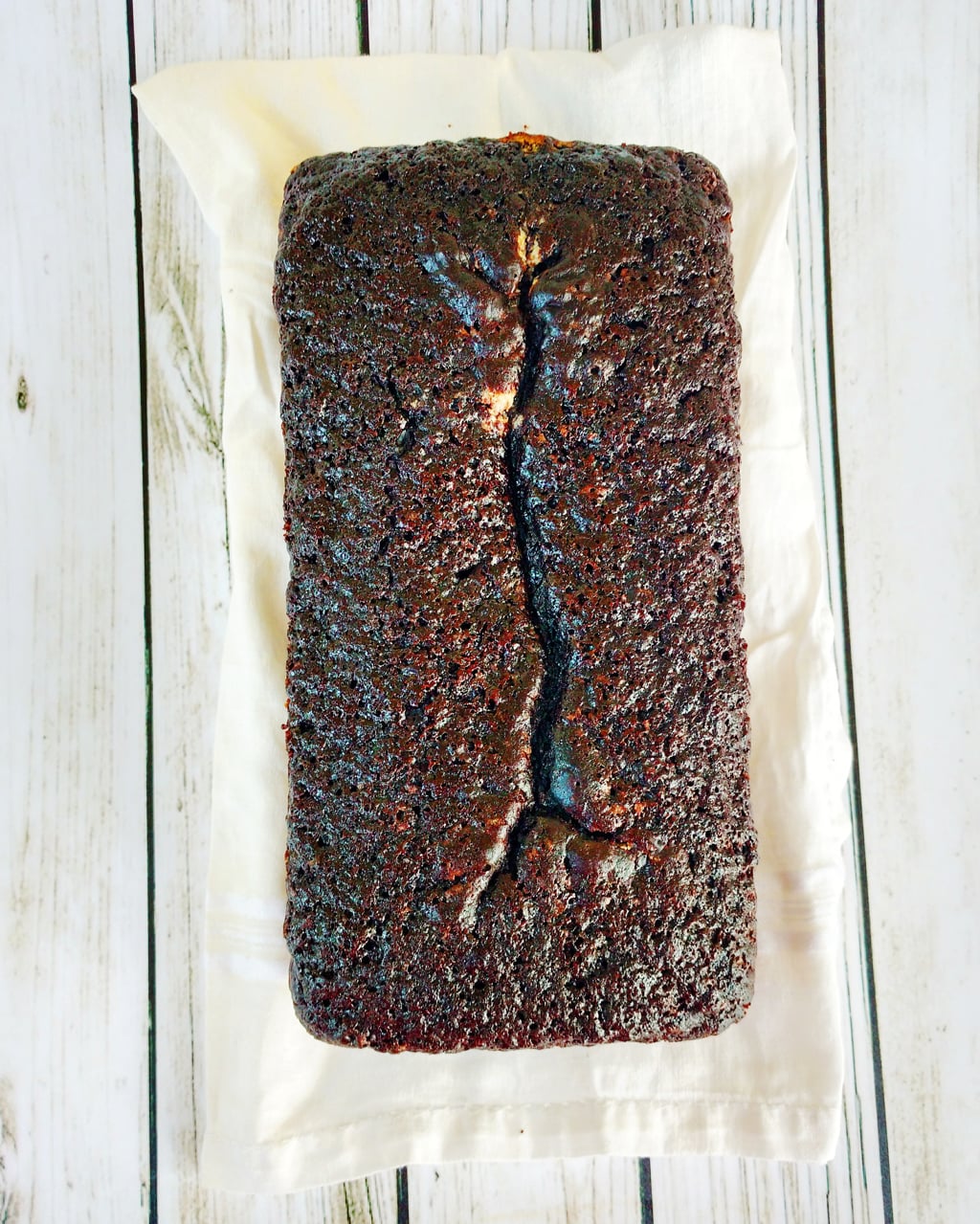 And while this black bottom loaf was perfect to slice away at teatime with friends , cupcakes are the way to go if you want to cut down on baking time or if you want to hoard these around !
This cake is as scrumptious as they come ! Really really moist and decadent. It even tastes good cold , right out of the refrigerator ! And you don't have to choose between chocolate cake and cheesecake any more!
Leftover cream cheese ? Put them to good use with these delicious cream cheese cookies !

Print Recipe
Black bottom cake
Yum
Moist chocolate cake with a rich cheesecake filling !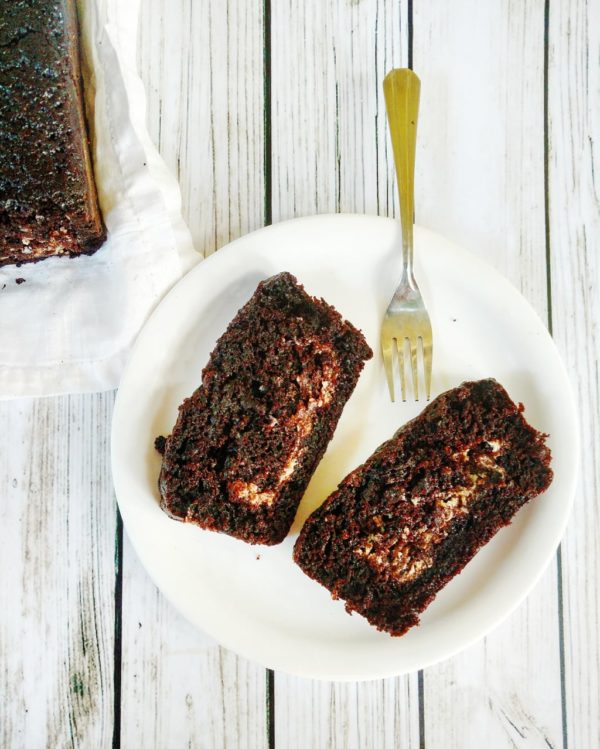 For the cheesecake filling:
| | |
| --- | --- |
| For the cheesecake filling: | |
Preheat your oven to 160 C / 325 F. Butter a 9 x 4 inch loaf tin and dust with flour.

To make the filling , beat all ingredients until smooth . Fold in the chopped chocolate

In a large bowl, whisk together the flour , sugar , cocoa , baking soda and salt .

Add the water , oil , vanilla and vinegar and mix until just smooth.

Pour the chocolate batter into prepared pan.

Pour the cheesecake filling down the centre, keeping away from the sides. You can swirl if you wish.

Bake for 40-45 minutes until a toothpick inserted comes out clean.

Cool completely on a rack.
Also:
This cake can be stored well wrapped or in an airtight container for upto a week.
Instead of swirling, you can just put dollops of the cheesecake filling down the centre of the chocolate batter.
If making muffins , you will get 12 muffins with the batter with one tablespoon cheesecake filling in each. Bake for 22-25 minutes .
Since this cake is so soft, chilling before slicing helps!