"There is no perfection, only beautiful versions of brokenness." – Shannon Alder.
If you are a perfectionist and love uniformity , look away now ! Because these cocoa meringues arent for you . They are unapologetically uneven and varied !
But I kind of like that they are of all shapes and slightly different sizes. I love that no two are alike . You could go all fancy and pipe them out , but just plopping them on the baking sheet with a spoon works for me. It's actually part of the charm of these cookies – dont you think? You don't need to fret over perfection and that's exactly why they are perfect for someone like me.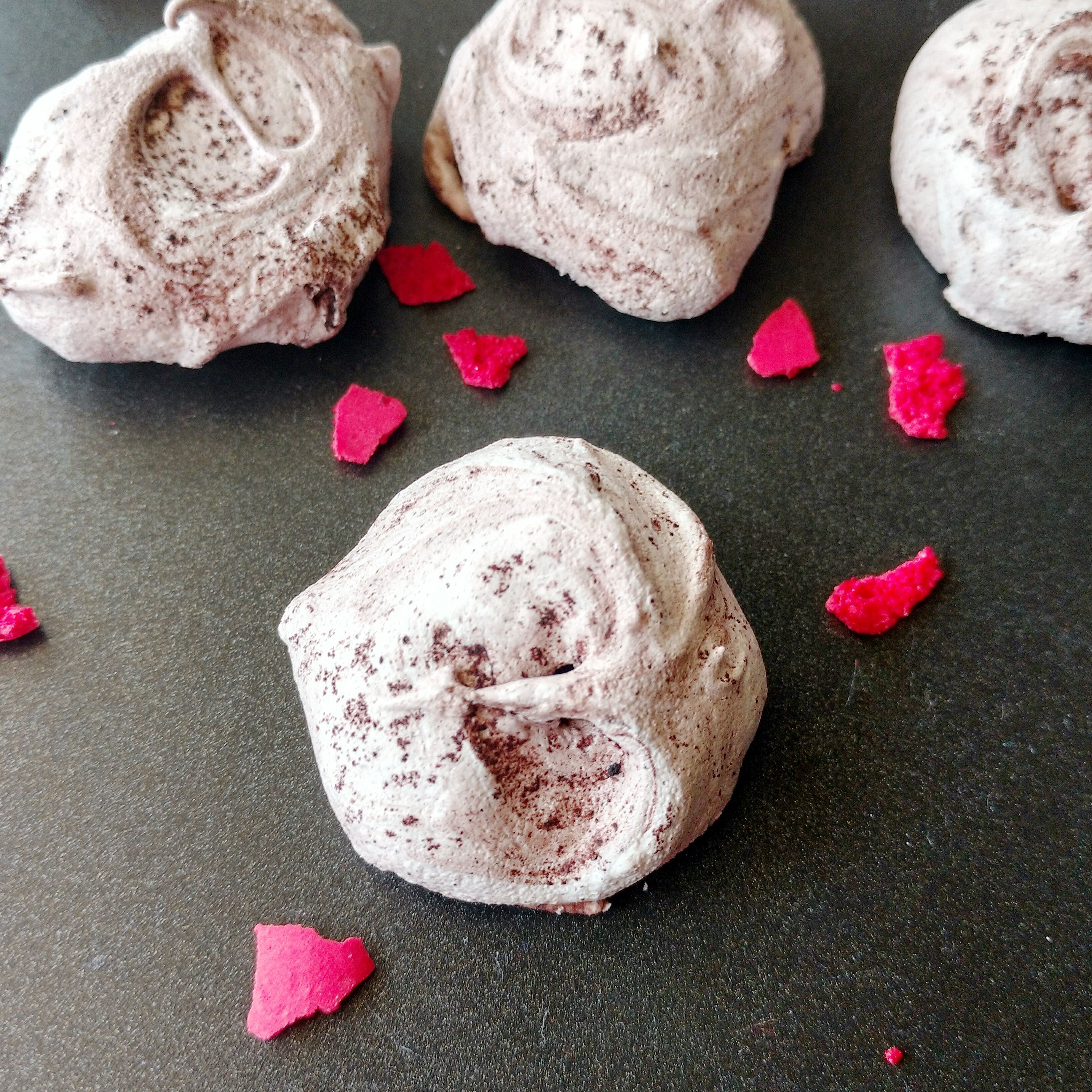 Basic meringues are simple 2 ingredient cookies (egg whites and sugar) and infinitely versatile . They are gluten free and fatless to boot. AND (a big And here) , they are low on calories! They do take a while to bake and then to dry out but dont let that be a deal breaker for you.
But meringues can be on the sweeter side which is why these cocoa meringues are so up my alley. The cocoa balances out the sugar and some of the cocoa is left unincorporated for pretty (at least I think so !) swirly streaky patterns.
Eating a meringue is an experience of its own .It is crisp when you bite in , the centre is slightly chewy and marshmallowy and it melts away in your mouth before you know it ! These bite sized meringues are super light and just as delicious !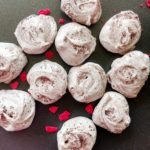 Cocoa meringues
2017-04-18 05:56:26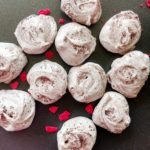 Light as air cocoa meringues !
Ingredients
1 egg white , at room temperature
50 grams or 1/4 cup granulated or castor sugar
1 tsp vanilla extract
1 tablespoon cocoa powder (natural or Dutch processed)
Instructions
Preheat oven to 90 C or 200 F.
Line a cookie sheet with parchment paper.
In a clean bowl, using a stand mixer or a hand mixer , whip the egg whites until they are foamy- 2 minutes or so.
Add the sugar one tablespoon at a time and keep whipping.
Continue whipping until stiff peaks form . When you upturn the bowl, the whipped whites shouldn't move at all.
Mix in the vanilla extract.
Sift in the cocoa all over the surface of the meringue and using a spatula , fold in twice or thrice until some of the cocoa is incorporated while some is still visible.
Using a teaspoon, spoon the meringues on the prepared sheet .Place each teaspoonful about 2 inches apart. Sprinkle some more cocoa on top if you wish.
Bake for one hour.
Shut off the oven and let the meringues cool in the oven for one more hour.
Notes
When stored in an airtight container , the meringues will last upto a couple of weeks.
The recipe makes about 20 meringues. You can make twice or thrice the amount.
For the best whipping of egg whites , make sure your bowl is absolutely clean and grease free. Metal and glass bowls are better for the whipping.
FLOURS & FROSTINGS http://floursandfrostings.com/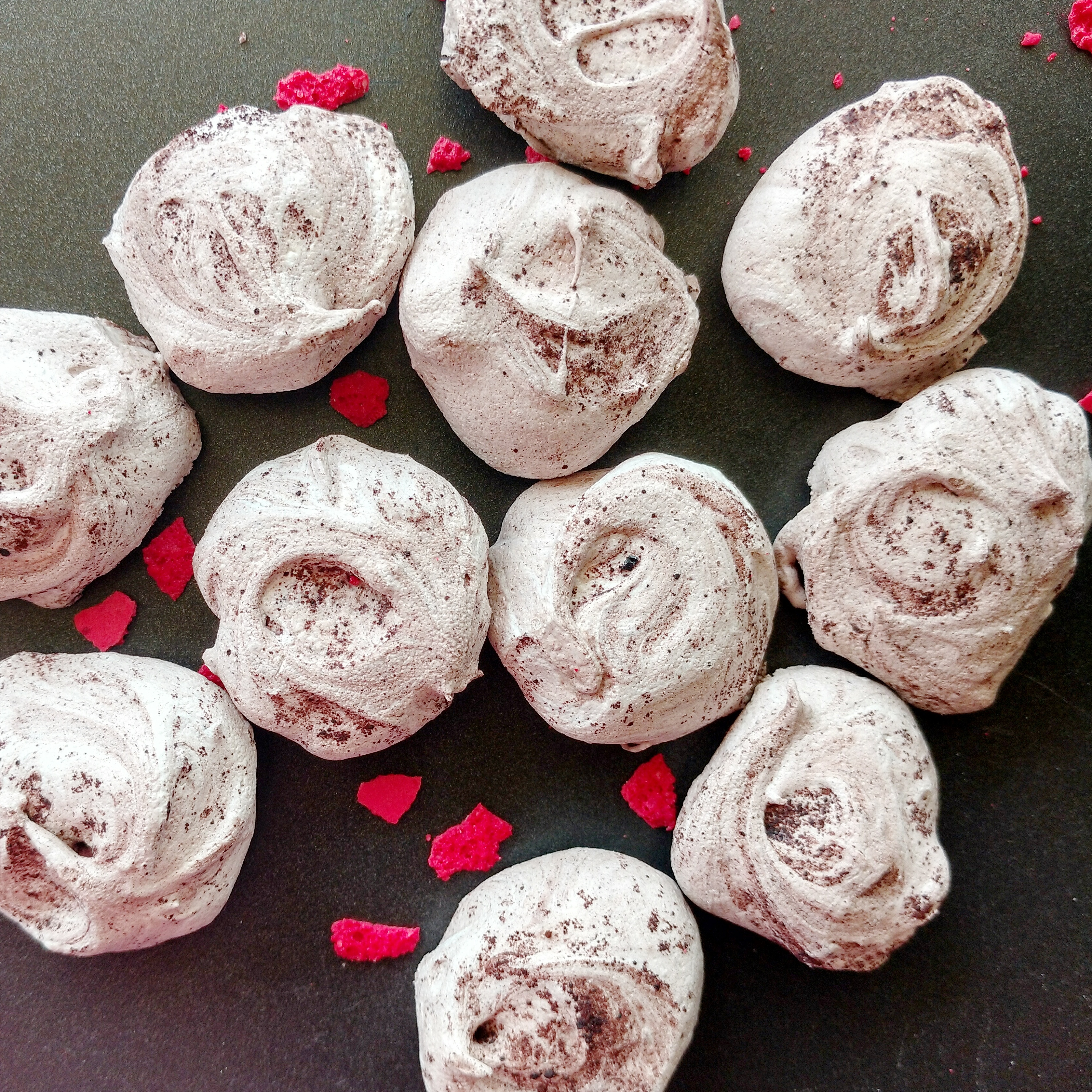 These light and airy treats are ideal for summer and they last for ages. Two more reasons to try these four ingredient cookies!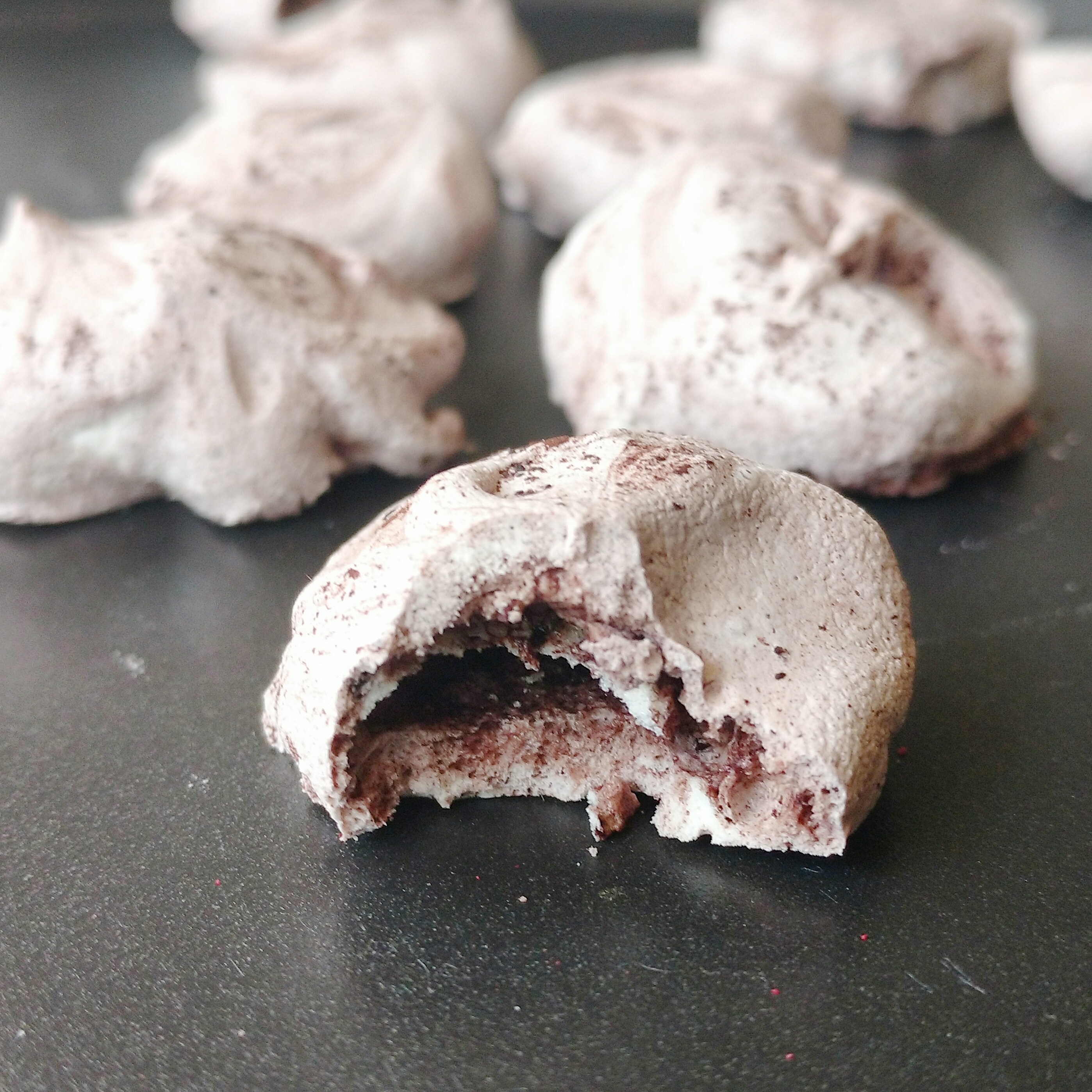 Creative Cookie Exchange!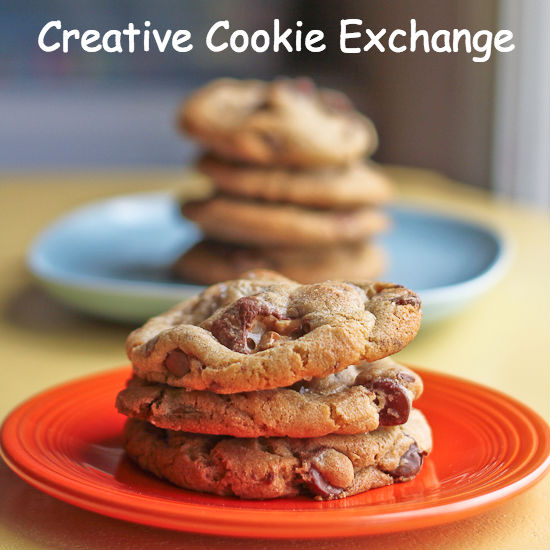 Meringue Cookies are light, airy and sweet treats. They can be soft and chewy with a crisp exterior, or crisp throughout. They are sometimes known as "Forgotten Cookies" because they are cooked for a long time in the oven, but we can guarantee you that none of these cookies will be forgotten!
You can also use us as a great resource for cookie recipes. Be sure to check out our Pinterest Board and our monthly posts (you can find all of them here at The Spiced Life). You will be able to find them the first Tuesday after the 15th of each month! Also, if you are looking for inspiration to get in the kitchen and start baking, check out what all of the hosting bloggers have made:
Affiliate links : If you are looking for hand blender to whip those egg whites up just right , I use this Philips
one .