"Because in the end , its the everydays that make up a lifetime."
I have been having a little bit of a baker's block since the beginning of the month. The fact that I have been unusually busy and have had little time at home hasn't helped matters. I was overthinking things a bit I guess- I had a couple of ambitious dessert plans for the summer , have some specialty ingredients waiting in my pantry , some seasonal ingredients in the fridge. But somehow the ideas for all of these weren't coming together in this mind of mine. So I just scrapped everything and just decided to do something really simple, really everyday.
This cake is everyday in every sense – ingredients that can be found in most homes (all baker homes!) , no mixer needed , hardly takes ten minutes to make the batter .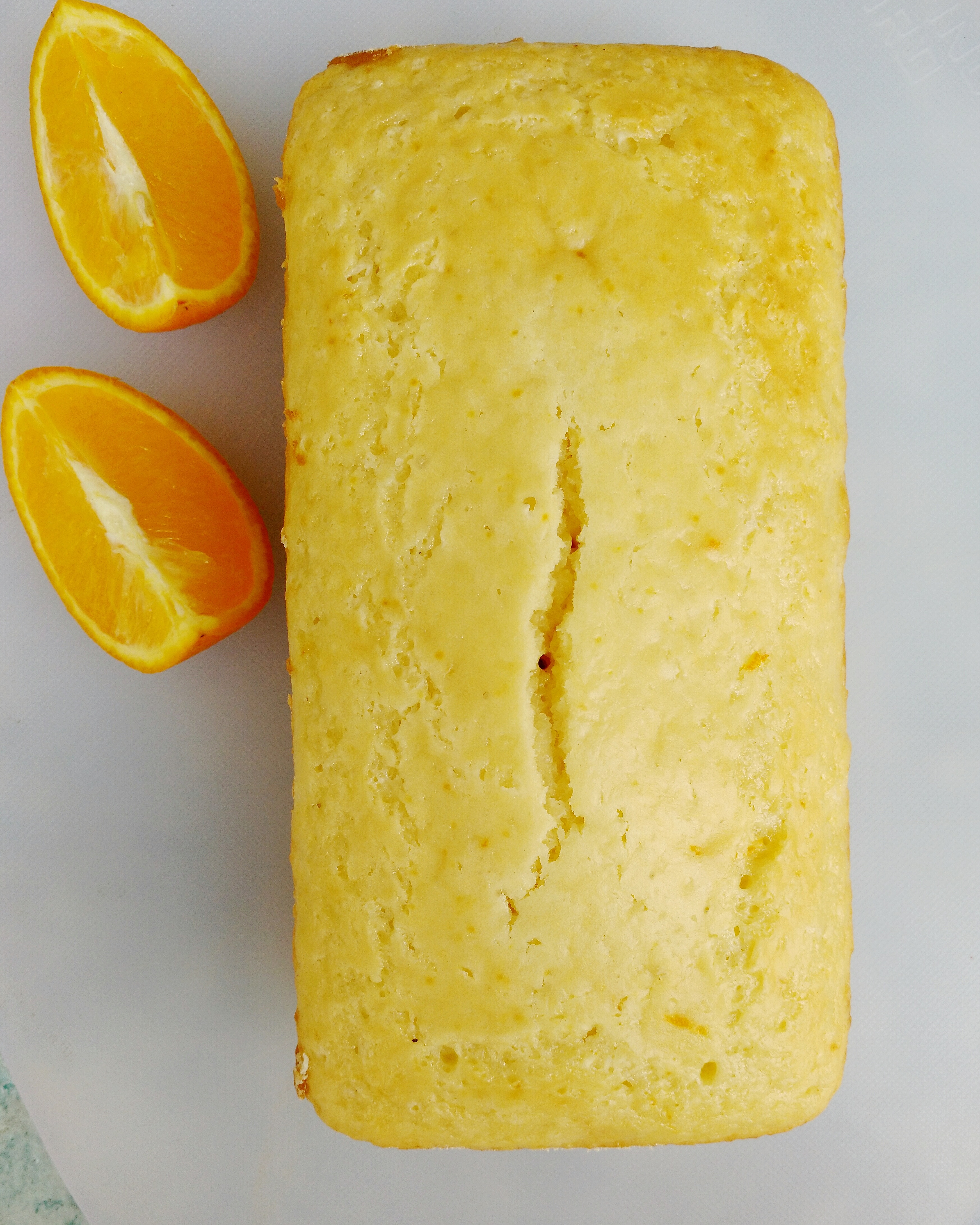 This orange cake is like one of those prepackaged little cake bars you get at the supermarket . Much tastier of course , otherwise whats the point. It is close crumbed , but really light. It has a texture that makes it ideal to snack on or have with a cup of tea or coffee (hence the name!) . I was a little on the fence about the orange flavour. I added the juice and zest of a whole orange in , but the flavour of orange in the finished cake was not too in your face. I quite liked that actually , but if you want to have a cake that makes you pucker or feels like eating a fresh orange , this is not for you. But the cake really was fragrant and delicious , so I suspect you will enjoy it in any case (you can always eat a fresh orange if thats what you want !)
I preferred the texture of this cake to many eggfree cakes I have had and thats always a big win in my books . You could easily make it vegan too. And it aint too sweet , which is again why I think it would make a great accompaniment to your evening beverage. I did consider adding a drizzle or glaze to enhance the oranginess of it, but why mess with a good thing !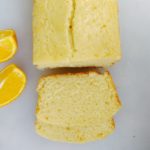 Eggless orange tea cake
2017-04-16 12:56:46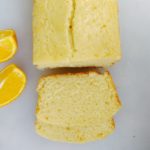 A light and zesty teatime cake that you are sure to love feasting on!
Ingredients
250 grams or 2 cups all purpose flour
2 teaspoon baking powder
1/2 teaspoon salt
150 grams or 3/4 cup granulated sugar or castor sugar
80 ml or 1/3 cup oil
240 ml or 1 cup milk , at room temperature
Juice of one orange (about 1/3 cup)
Zest of one orange (about 2 teaspoons )
1 teaspoon vanilla or orange extract
Instructions
Butter or oil a 9 x 4 inch loaf tin well and dust with flour. Preheat your oven to 160 C/ 325 F.
In a large bowl , whisk together the flour , sugar , baking powder , salt and zest.
In another bowl or measuring jar , whisk together the milk , juice , oil and extract.
Add the liquid mixture to the dry and whisk until no more lumps remain.
Pour batter into prepared pan , smooth the top and bake for 45- 55 minutes. A skewer inserted in the centre should come out completely dry.
Cool in pan for 5 minutes , gently remove from pan and cool completely on a wire rack .
Notes
This cake lasts for 3-4 days in an airtight container.
It is a lightly sweet cake , consider adding upto 1/4 cup more sugar if you want more sweetness.
To make his cake vegan , you can use soy or almond milk.
FLOURS & FROSTINGS http://floursandfrostings.com/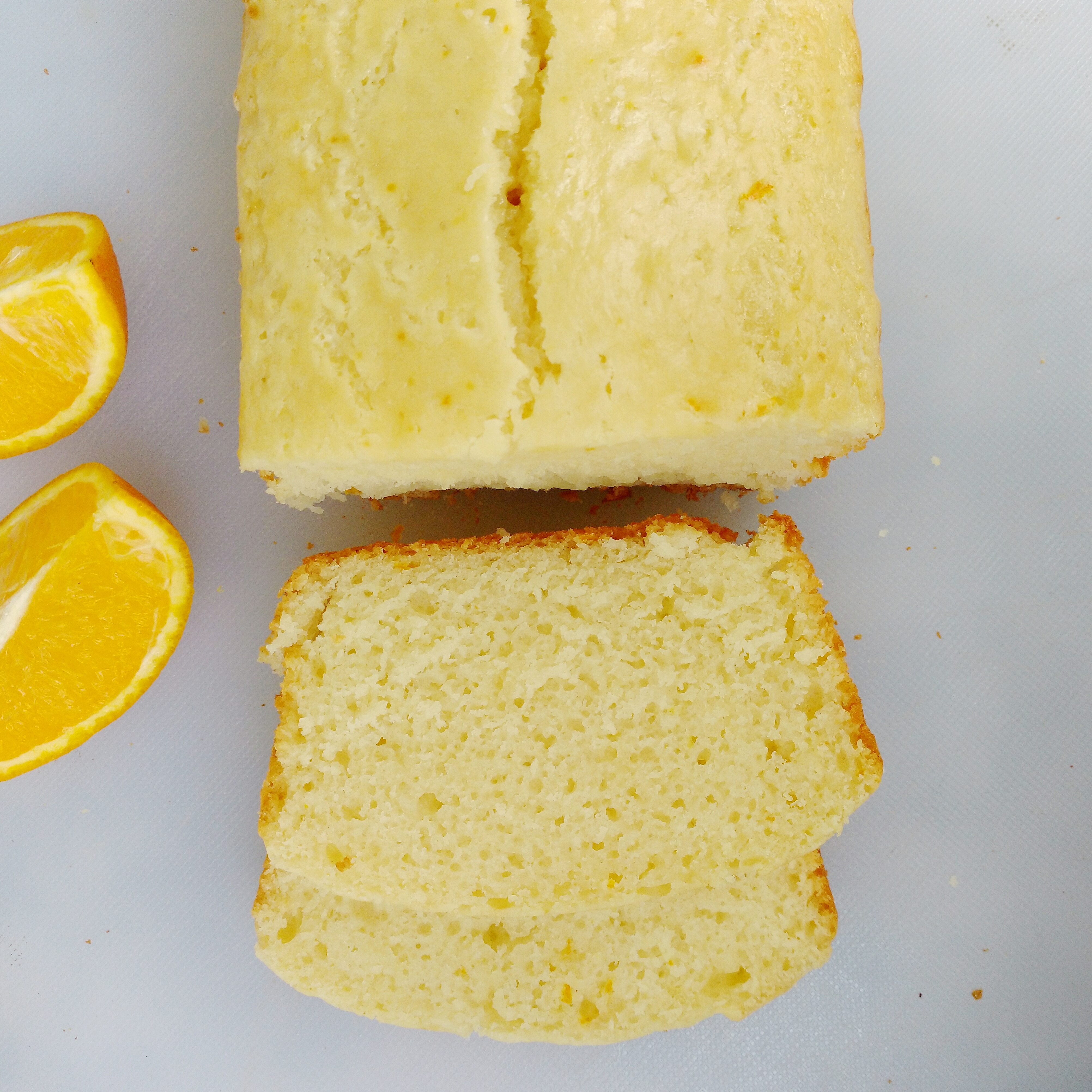 This zesty cake is sure to a teatime hit in your house ! The light cake with the citrus overtones may seem simple but it was a wonderful therapeutic bake for me and surprisingly disappeared in no time at all. I am back to brainstorming with my loftier ideas and maybe those will see the light of day (and the blog) until then you should definitely try this cake !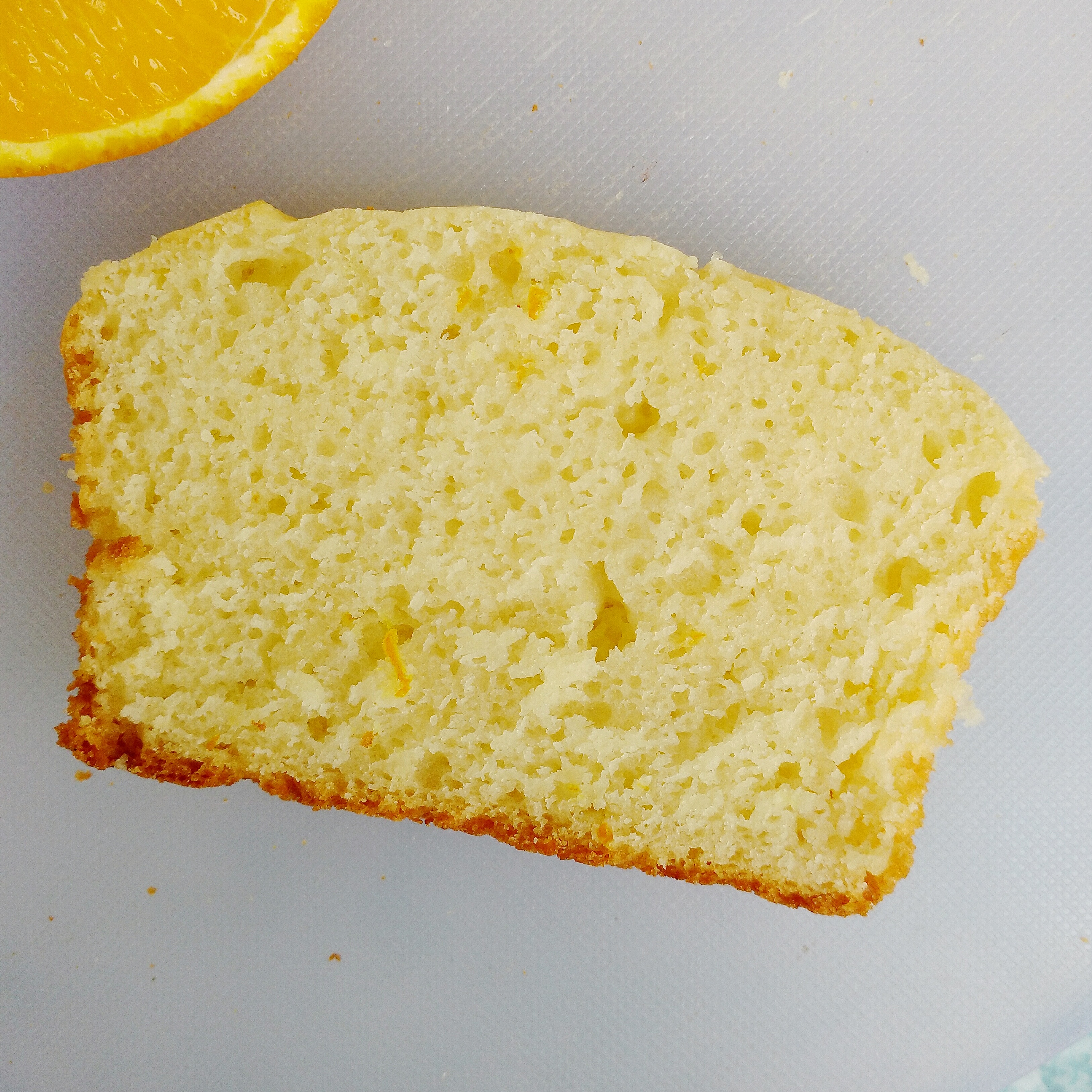 Affiliate links : Just so you know, I have baked this eggless orange cake in my trusty Morphy Richards 52 Litre Oven
.
Happy baking !