"True love is when there are two brownies left, and he takes the smaller one"– Pinterest
I generally don't eat much of what I bake (Or I'd be more bloated than I already am!) . Except.. when it comes to brownies. I love brownies . Haven't seen a brownie that I could resist eating. And haven't seen a brownie recipe that I could resist making ! Blogs and bloggers talk about their go-to brownie recipe. I can never decide on one. I think I love one recipe , then in a couple of weeks , I ll come across one more, try it .. and fall in love all over again!
I like my brownies to be chewy . Fudgy but not so much that they stick to your teeth. Gooey but not so much that you need a plate and spoon to eat them. Not cake like and not crumbly. And definitely not too sweet. This one ticks all the boxes.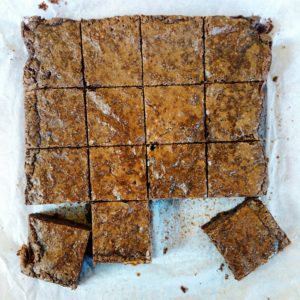 This is a plain ol' brownie but you could add chocolate chips or nuts in the batter. You could add frosting on top. You could swirl dulce le leche in or a cream cheese filling . Or you could just make it like I have here and have it with ice cream or a cup of coffee. Just have it!
Chewy and fudgy . Just like a brownie should taste . You won't be buying the thin dried out brownies from the overpriced cafes anymore , because in 40 minutes you can bake a batch of these beauties!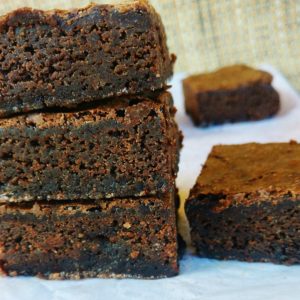 I am not kidding when I say I like brownies ..check out the other brownies I have on here to see what I mean!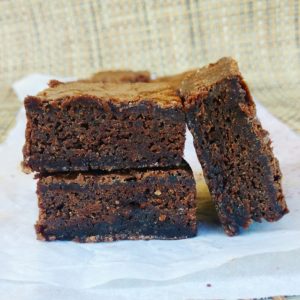 Print Recipe
My favorite brownies (or at least one of my favorites!)
Yum
Chewy fudgy brownies.... yum!!!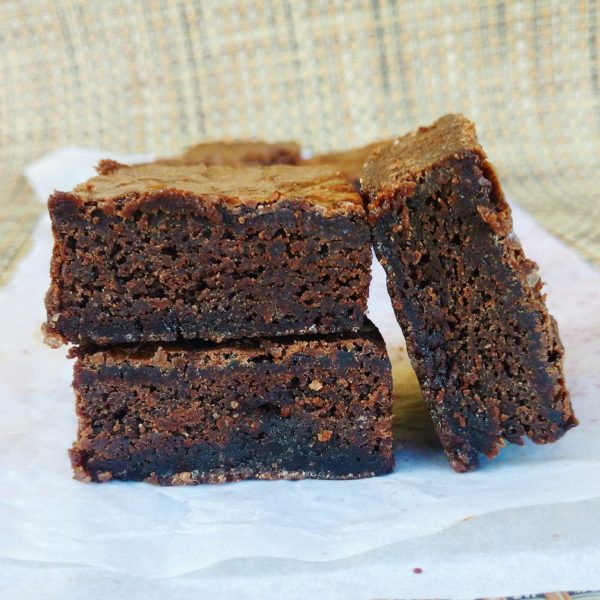 | | |
| --- | --- |
| | |
Preheat your oven to 180 degrees C and line an 8 or 9 inch square pan with parchment or foil. Make sure at least 2 opposite edges have extra overlapping to lift them out later.

Melt the chocolate and butter together in the microwave . You could also melt it in a saucepan , stirring continuously so it doesn't burn

Whisk in the eggs , ONE BY ONE. Beat well after each egg.

Add in the flour and salt . Mix until no flour can be seen. The batter will be thick

Spread it as smoothly as possible. Bake at 180 C for 35-40 minutes if you using an 8 inch pan, 30-35 minutes if using a 9 inch pan. The brownie will come away from the edges and a toothpick inserted in the centre will have only a few moist crumbs

Cool completely in the pan on a rack. Lift out the parchment /foil and cut!
Also:
An 8 inch pan will give you 16 thick (1.5 inches) brownies, a 9 inch pan will give u 16 thinner (around 1 inch ) brownies.
Like with all brownies , make sure you cool completely before slicing or you won't get very clean cuts
These can be stored for unto 5 days in an airtight tin.