"Better three hours too soon than a minute too late."- William Shakespeare.
My life might as well be in a time lapse zone between Saturday afternoon and Monday morning. The weekend barely winks at me as it zooms past. Wouldn't it be great if there were 8 days in a week. One extra day to catch up on your to-do list which wasn't-done the remaining days of the week !
So anyway, as its almost Monday again (AGAIN !) , I had company over and needed an option of dessert that I could make the previous night . You know, so I am not preheating,sifting and weighing as my friends are catching up in the living room over drinks (Although that has happened to me many a time!). Mousse is always a crowd pleaser in our circles , and I had some egg yolks from some healthy omelettes for breakfast. I looked around for a recipe with yolks and hit gold when I found this one from Taste of Home.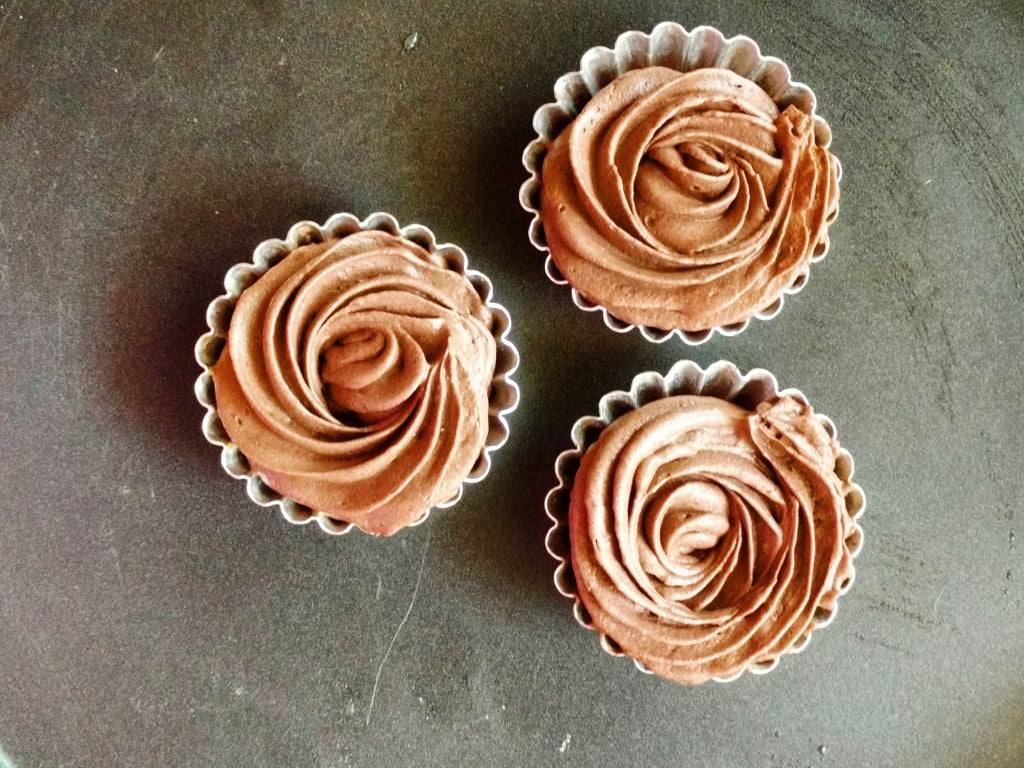 I do have mousse recipes on here, this quickie version from George Calombaris and this simple cocoa- whipped cream mousse . But this one definitely deserved its spot on here as well. It is a little time intensive compared to the others but nothing too rocket science-y.
Its rich , its uber smooth, the flavour is a deep and lovely chocolate . It is still so light – you could down a bowl full and not realised you have eaten any !
I love the versatility of a good mousse. You can serve it up just on its own in fancy glasses, you can fill it in cakes or pies, you layer it in trifles, you can make a chilled mousse cake, I would even frost my cupcakes with it !
Its light and fluffy , and dark (which it doesn't seem so in the pictures!) . Its absolutely dreamy ! And when you have self proclaimed chocolate non-lovers ask for more mousse, you know you have a keeper of a recipe!
The original recipe describes it as "heaven on a spoon.". Lets just say , I aint disagreeing !
Print Recipe
Rich chocolate mousse
Yum
Light and dreamy chocolate mousse made with egg yolks and whipped cream.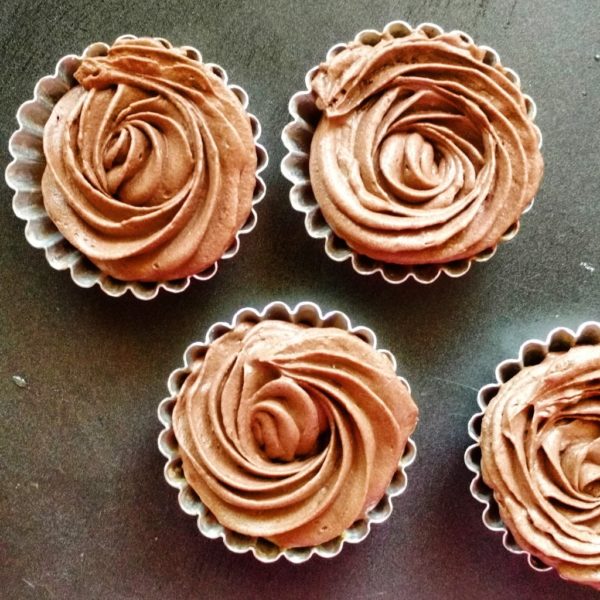 | | |
| --- | --- |
| | |
Chop the chocolate into small pieces.

Melt together the chopped chocolate, 1/4 cup water and butter until melted either in a saucepan, double boiler (best) or microwave. Cool for 10 minutes.

In a small thick bottomed saucepan, whisk egg yolks, sugar and remaining water. Heat for few minutes while stirring until mixture reaches 160xb0 or is thick enough to coat the back of a metal spoon.

Whisk in the chocolate mixture into the egg yolk mixture. Let cool to room temperature.

As it cools, whip up the chilled cream to firm or stiff peaks .

Fold in whipped cream in 5 or 6 additions into the chocolate-egg yolk mixture.

Refrigerate until needed.
This can be refrigerated for upto 3-4 days .
To check whether the egg yolks are cooked enough , dip a metal spoon in it and run a finger along the back. You should have a clean line. Like in the tutorial pic.
This makes about 3 cups . Enough for 6-7 dessert servings.
Like all mousses , the consistency sets after chilling . So make it atleast a couple of hours ahead. You can have it immediately but it will be much softer.