"Families are like fudge – mostly sweet, with a few nuts."― Les Dawson.
It's summer . It's hot.
Don't feel like switching on the oven ? Totally understand.
Which is why fudge is the perfect answer for a chocolate craving in the sweltering heat. After chocolate ice cream of course.
Did I say this is a 3 ingredient fudge ? I had seen this fudge recipe in Chocolate , chocolate and more a while back. I tossed in a handful of toasted almonds. Glad I tried the recipe and glad I added the almonds.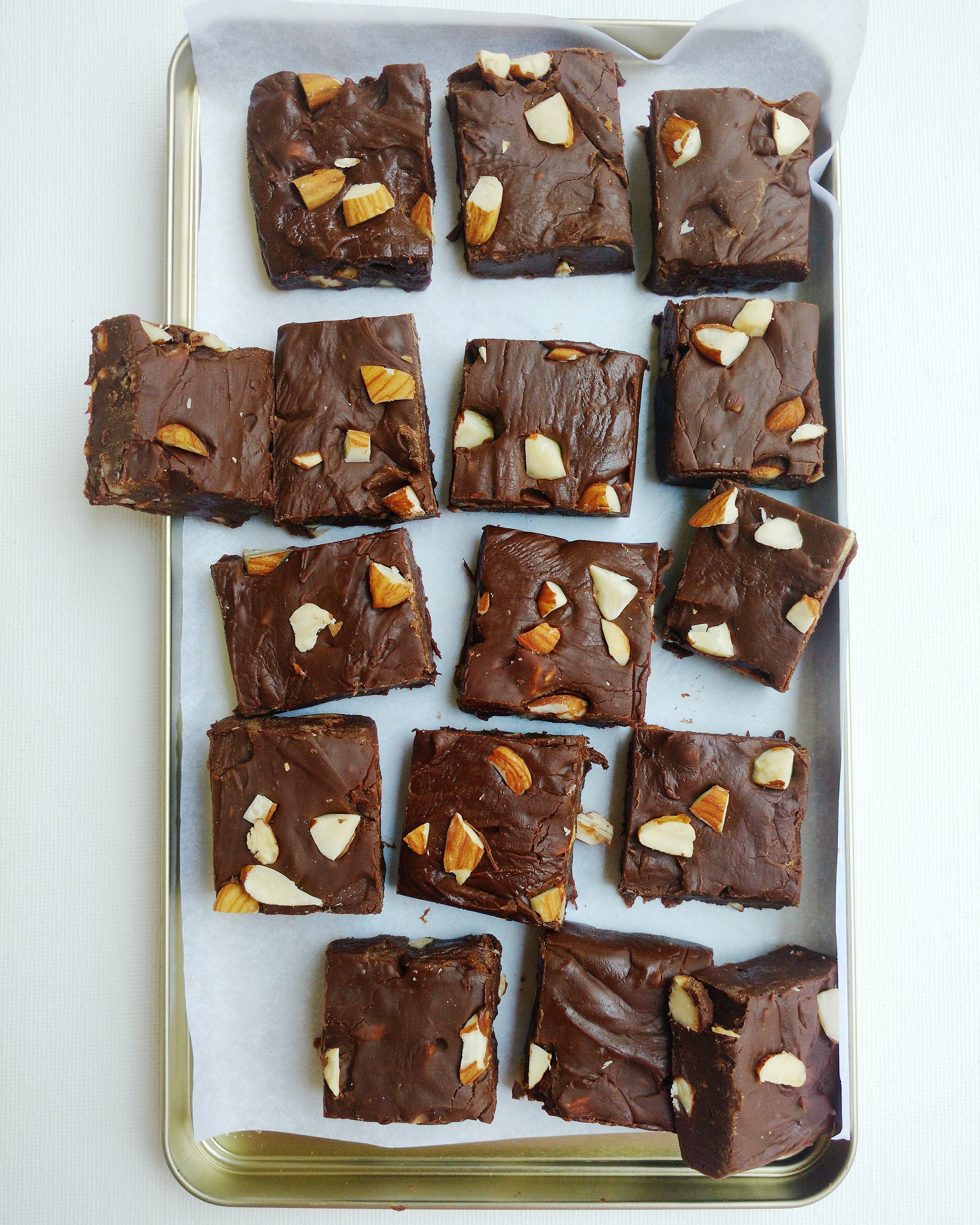 This roasted almond fudge is super easy and sets quite soon. I made a small batch. Because having extra fudge lying around is never a good idea for a chocoholic with zero self control like me . And because when you have only two people in your household , it's really difficult to blame the empty fudge box on someone else !
Of course , this fudge will disappear really quickly despite your best efforts !
Roasted almond fudge
2017-04-03 04:20:20
A super simple and really delicious three ingredient fudge !
Ingredients
200 grams sweetened condensed milk
170 grams or 1 cup dark chocolate
1 tsp vanilla extract (optional)
1/4 cup almonds
Instructions
Chop the almonds and toast them on a pan over stove top until they are lightly browned and smell toasty. You could also toast them in a preheated oven at 180 c for 8 to 10 minutes.
Chop up the chocolate .
In the microwave or in a double boiler , melt until smooth.
Add the condensed milk and stir until smooth.
Add the vanilla extract if using.
Reserve some of the almonds and stir in the rest.
Spread in a 5 x 5 inch pan lined with foil or parchment paper.
Smoothen the top and sprinkle the remaining almonds on top.Press gently .
Slice once cool.
Notes
You could chop the almonds before or after toasting.
Double the recipe and use an 8 x 8 inch pan for setting.
The fudge takes around 2 hours to set in room temperature. You could refrigerate for 45 minutes if u are in a greater rush.
This can be stored for one week at room temperature or the refrigerator.
For a double boiler , place the chopped chocolate in a metal or glass bowl, place this over a saucepan with very little water. The bottom of the bowl should snugly fit in the saucepan without touching the water. Place over stove top on low heat. Stir often while melting.
After sprinkling the almonds, press gently to make sure they are set in the fudge or they will come off while slicing.
FLOURS & FROSTINGS http://floursandfrostings.com/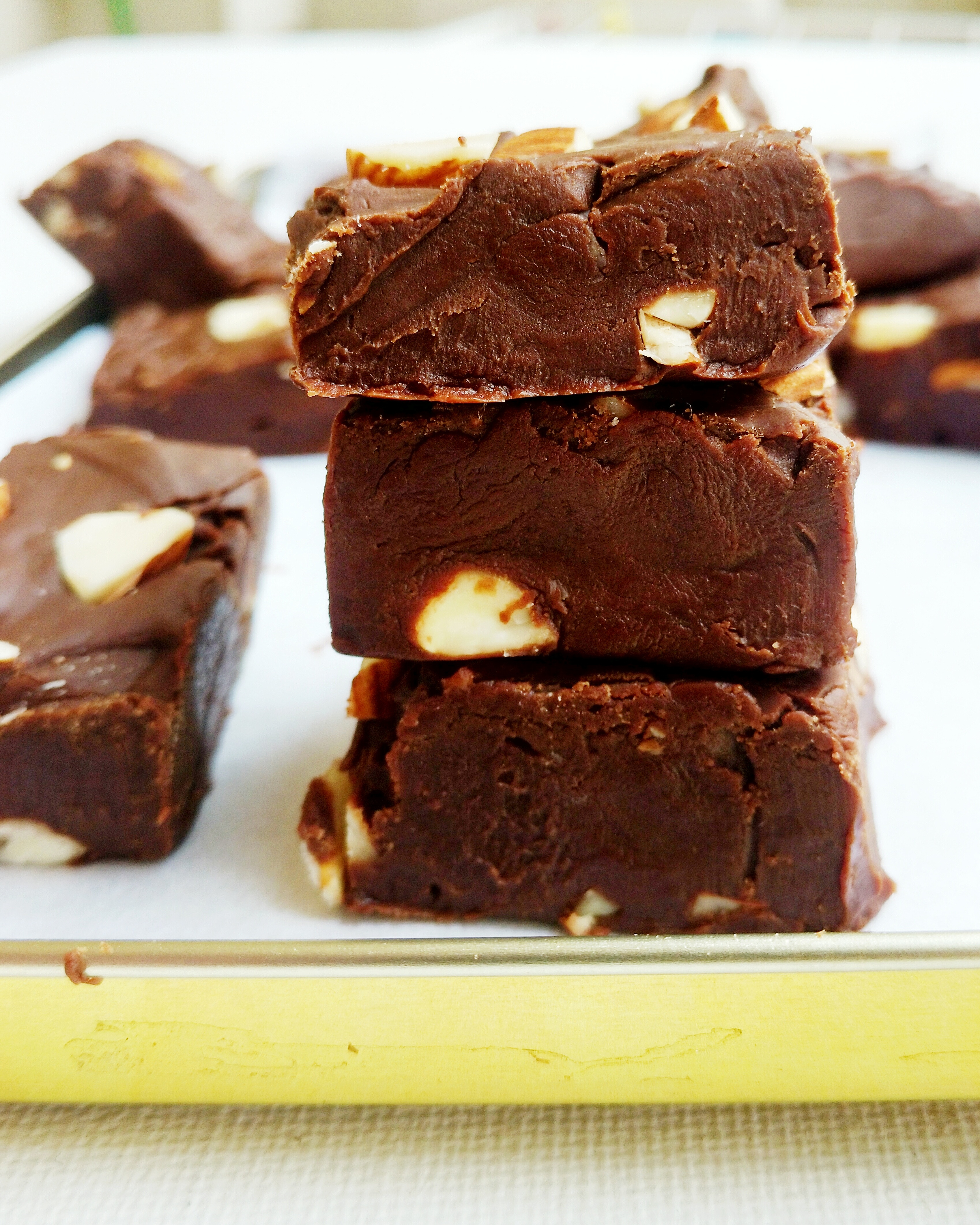 How great does that look ? Simple , easy and delicious . And chocolate. My kind of treat !
Affiliate links : Just so you know , I used Cocoacraft 52% Dark Couverture Chocolate
to make this almond fudge!
SaveSave