"A basic rule of baking is that, in general, it's almost impossible to make an inedible batch of brownies." – Linda Sunshine.
Its April already . Why is this year in such a rush to get over with! Not that I should be complaining, I have had a pretty good March . On a personal note , looks as if April and May are going to be the deciding months as to how the rest of my 2017 will go. So fingers crossed , prayers said and hoping for the best!
Meanwhile , the baking must go on of course.
We are making brownies . AGAIN. Because sometimes there are so many great recipes for great brownies out there . This one is especially good. And it has only cocoa . I have made brownies with cocoa before . Have you tried these marshmallow brownies ? And Alice Medrich has a fantabulous recipe for cocoa brownies – its Alice, how can her brownies be anything but fantabulous ! But these ones are sooooooo goooooooood!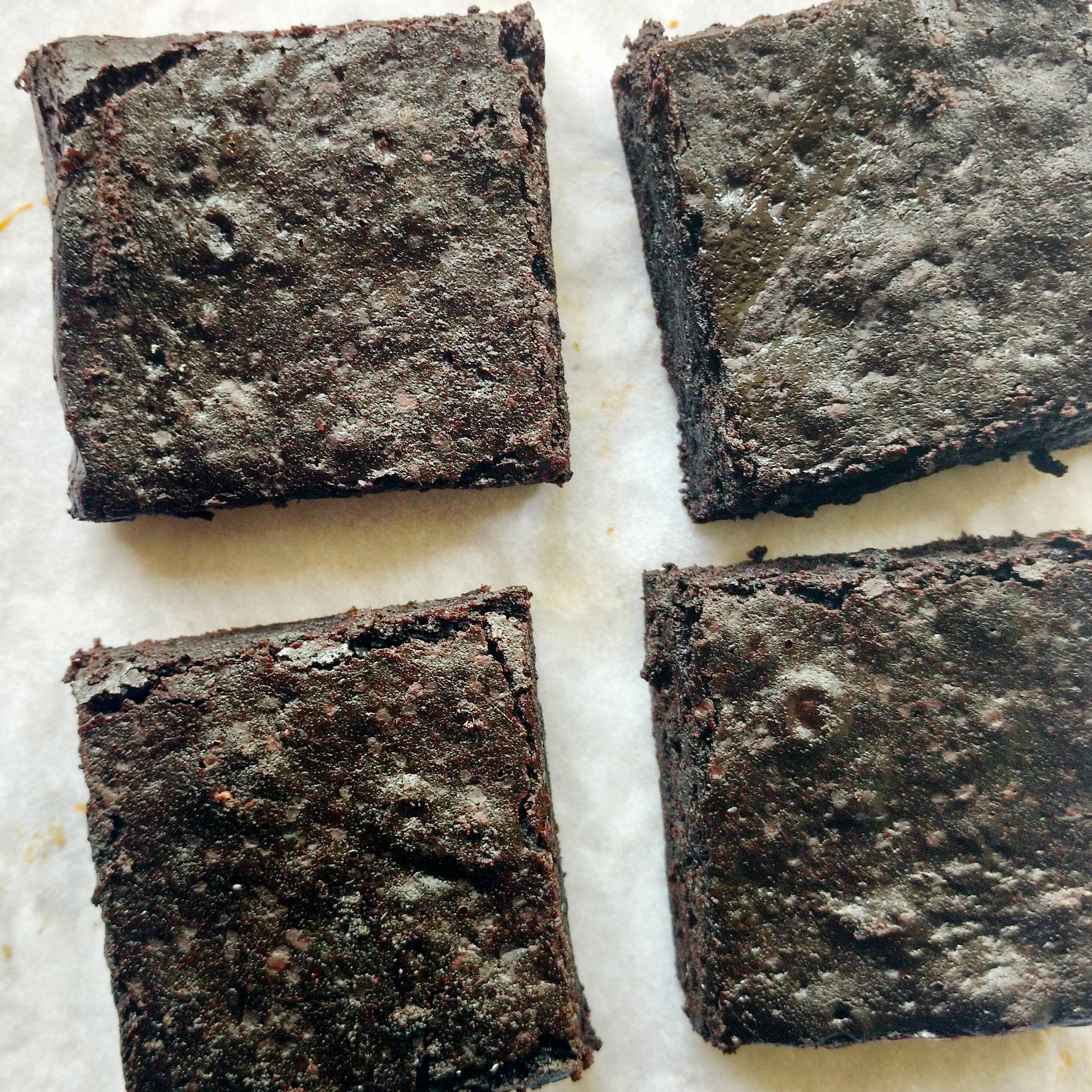 Most fudgy brownie recipes have chocolate , but as I have people write in – baking chocolate could be difficult to get in some places and an inferior chocolate could wreck a otherwise good recipe . Now, these brownies have cocoa and a lot of it. These arent for the faint hearted. I like adding a little coffee to my brownies. You can not add the coffee , or increase the sugar. Or add some nuts or berries to cut all that chocolate. Or try baking them as such and just in case you find them too much for you ( you wont !), just serve them with icecream .
But I got to tell you – these cocoa brownies are really bang for the buck. They are rich, and just the right balance of chewiness and fudginess. And can we agree that chopping chocolate is a task no-one is gonna miss ?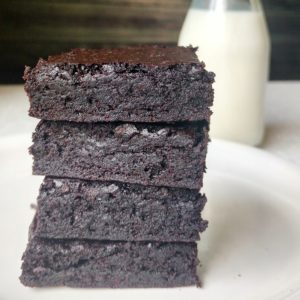 The best cocoa brownies
2017-03-31 21:30:28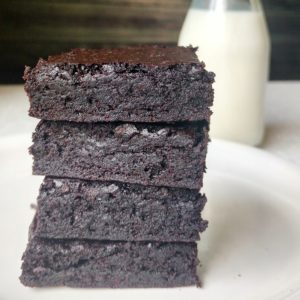 Rich cocoa brownies that are just chewy enough and just fudgy enough!
Ingredients
3/4 cup unsalted or salted butter
200 grams or 1 cup granulated sugar
2 eggs
1 teaspoon vanilla extract
80 grams or 1 cup cocoa powder
65 grams or 1/2 cup all purpose flour
1 teaspoon instant coffee powder
1/2 teaspoon salt (if using unsalted butter)
Instructions
Preheat your oven to 180 C/ 350 F. Line a 8 inch square pan with parchment or foil, leaving it long enough on two oposite sides to lift out the baked brownies.
Melt the butter in a saucepan on the stovetop or in the microave.
Whisk in the sugar well.
Whisk in the eggs , one by one .
Whisk in the vanilla extract.
Sift in the cocoa , flour and salt. Whisk until incorporated.
Pour into the prepared pan and bake for 22- 24 minutes until a toothpick inserted in the centre comes out with few moist crumbs.
Cool completely in pan , remove and slice.
Notes
These last for upto 5 days in an airtight container.
These aren't very sweet. You can increase the sugar by upto quarter cup , or you could omit the coffee.
You can add in chopped nuts or chocolate chips if you wish.
FLOURS & FROSTINGS http://floursandfrostings.com/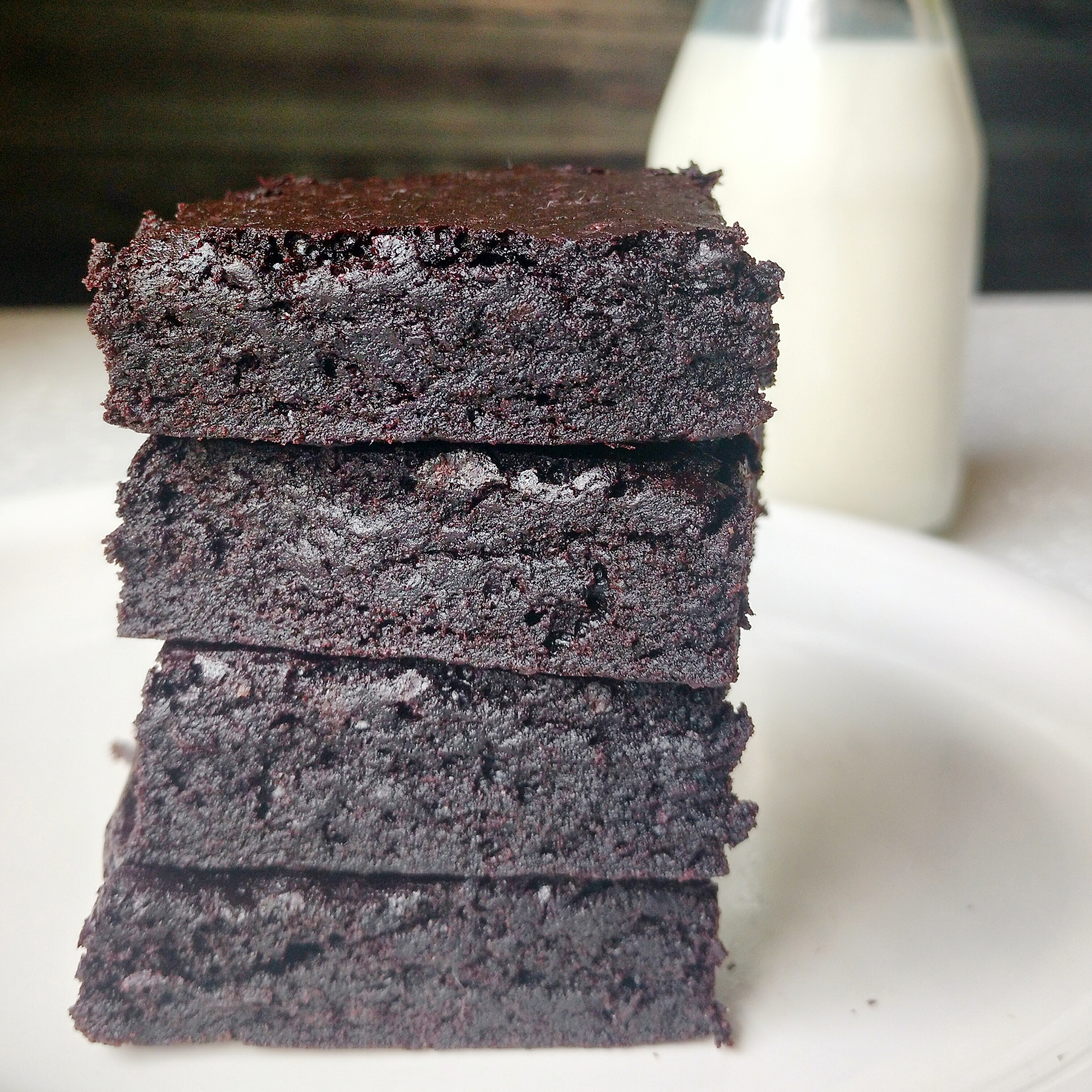 I have literally run out of ways to describe brownies.Until I increase my vocabulary , lets just say these brownies are GOOD . Really good .
Affiliate links : In these cocoa brownies (and practically everywhere else !) , I used Cocoacraft Cocoa Powder
. I swear by it !