"Never stress the could haves. If it should have, it would have."
I like baking with bananas and while I have seen several recipes involving caramelised bananas , I stayed away for two reasons : 1. I am an innately lazy person and often (not always) I tend to skip over recipes that involve several steps or bowls. 2. Caramel and I have a strange relationship. We have had a passing encounter once in a way , but usually we dont like to cross paths. Frankly , it causes me great stress . Is the sugar clumping instead of melting ? Is it smoking ? Is it too dark ? Too light? Is it burnt already ? Will it burn me ? Too much stress , I tell you!
But when a talented baker from my baking group tried this cake and raved about it , I definitely knew I had to take her suggestion and give it a try . And ofcourse it turned out well or it wouldnt be on here! The caramel did give me a little heartache but only temporary .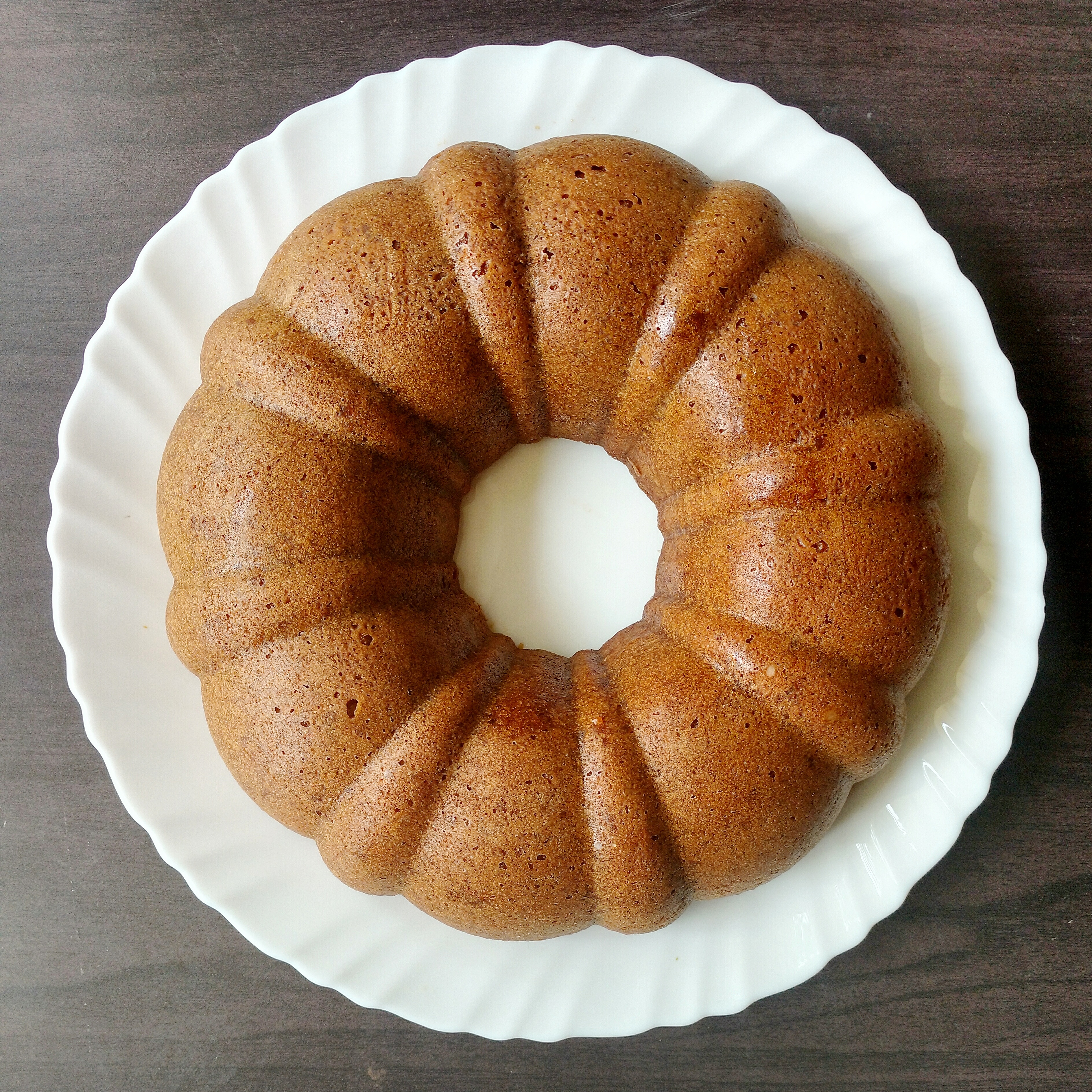 This cake brings together banana and coconut and caramel in a wonderful way. It does involve the extra step of caramelising the bananas (and then waiting for it to cool!) but the end result is well worth it . The butterscotch flavour balances out the banana and it really is quite scrumptious!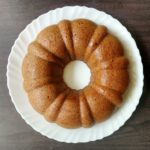 Caramelised banana and coconut cake
2017-04-06 11:23:33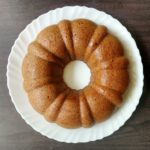 A light cake with the wonderful flavours of banana , butterscotch and coconut!
Ingredients
250 grams or 1 1/4 cups granulated sugar
170 grams or 1 1/4 cups all purpose flour
2 teaspoons baking powder
1/2 teaspoon baking soda
1/2 teaspoon salt
2 eggs
30 grams or 1/2 cup dessicated coconut
120 ml or 1/2 cup milk
120 ml or 1/2 cup oil
1 teaspoon coconut essence (use vanilla if you can't get coconut)
14 grams or 1 tablespoon butter
1 tablespoon water
1 large ripe banana ( about 100 grams ) , chopped or mashed
Instructions
To make the caramel, heat 3/4 cups (150 grams ) of the sugar with one tablespoon water in a saucepan until the sugar melts and turns an amber or deep yellow colour . Swirl the pan occasionally but don't stir at this stage.
Add the butter and chopped/mashed banana , and continue heating on low stirring occasionally.
Once all the banana is broken down , take off heat and let cool completely.
Preheat oven to 180 C / 350 F . Butter a Bundt pan and dust with flour well. You could also use a loaf pan or 8 inch square pan.
In a large mixing bowl, beat together the remaining sugar , oil and eggs until light and the sugar is dissolved.
Add the caramelised banana , coconut , milk and vanilla and continue beating until smooth.
Add the flour mixture and beat until just incorporated.
Pour batter into prepared pan
Bake for 30 minutes if using a Bundt pan , 38 to 40 minutes if using a loaf pan or square pan. A toothpick inserted in the centre should come out dry.
Cool in pan for 10 minutes and slowly invert out to cool completely on a wire rack.
Notes
This cake stores well at room temperature for 3 to 5 days.
If you dont have dessicated coconut , toast shredded coconut spread out on a baking pan in a preheated oven at 180 C for 8 to 10 minutes. I just stir mine in a dry pan over low heat for few minutes.
The caramelised banana will be dark and turn thicker and sticky when it cools. A few specks of caramel may remain after beating it in. No problem! The end batter is on the thinner side.
FLOURS & FROSTINGS http://floursandfrostings.com/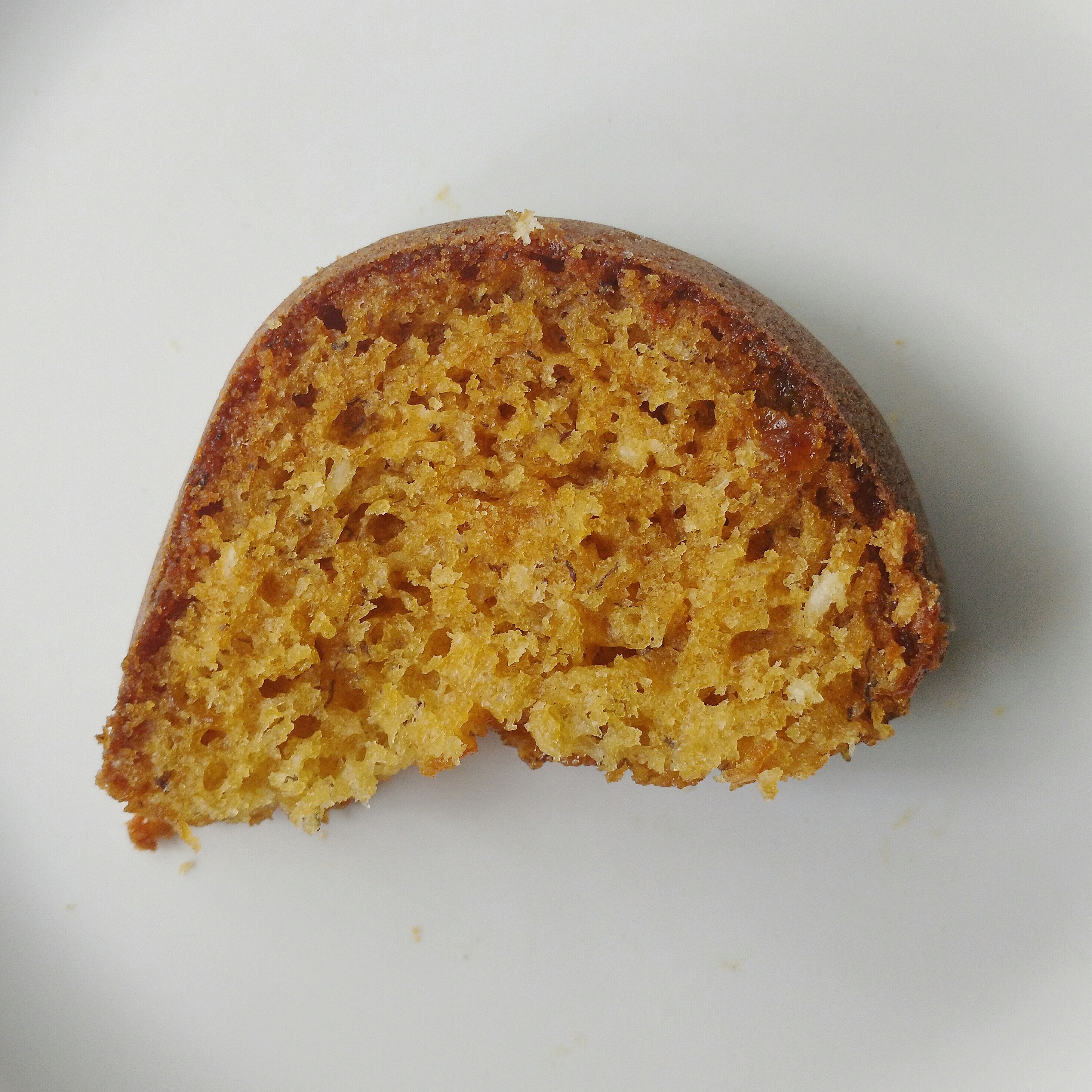 This cake is a lot different from the other banana cakes I have tried . For starters , it is really light and not as dense as many banana cakes tend to be. And then the taste of banana is not so pronounced that it gets too much. Know what I mean? Plus there is the crunchy coconut and the nutty caramel . Yum is the word!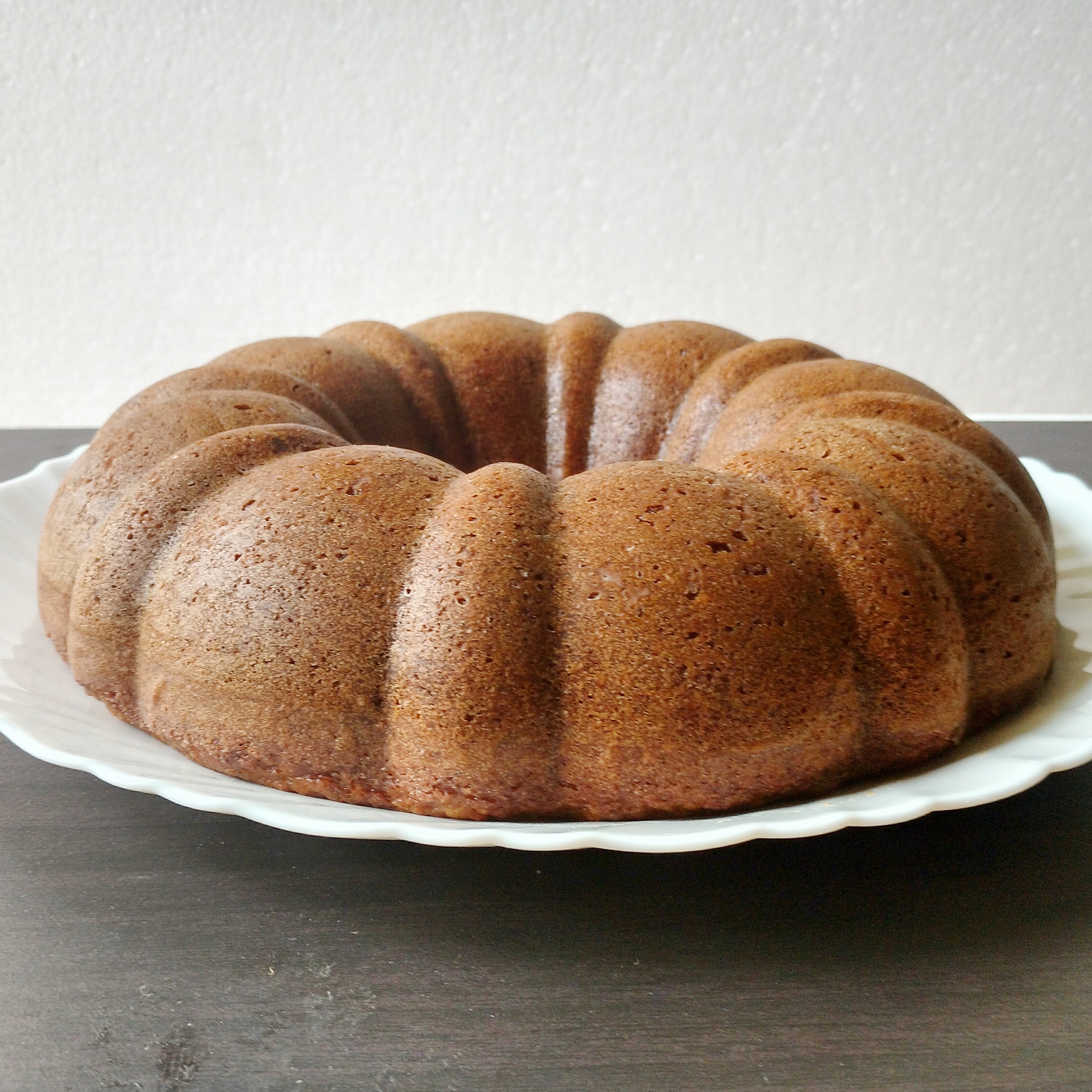 Affiliate links : Just so you know, I have baked this banana and coconut cake in my trusty Morphy Richards 52 Litre Oven
.
Happy baking !