Tobacco, coffee, alcohol, hashish, prussic acid, strychnine, are weak dilutions. The surest poison is time.



Ralph Waldo Emerson
The Vanilla Bean Blog is one of my favourite food blogs and I had seen this picture of coffee blondies on the site a long time back but had put off trying them for some reason or other. Then more recently, I bought the Vanilla Bean Baking Book (which i strongly recommend!) and saw the same alluring blondies . Bookmarked them again but somehow never got around to making them. And a while back, while I was browsing Bakers Royale (another one of my favourite blogs), I came across the same blondies -the very same recipe that had been tried from the book!
Cut to December 2018, when I was playing Secret Santa with a group of bakers and the only thing I knew about the Baker I got (other than the fact that she was a talented baker!) was that she liked coffee! There was no better time than this to try the blondies!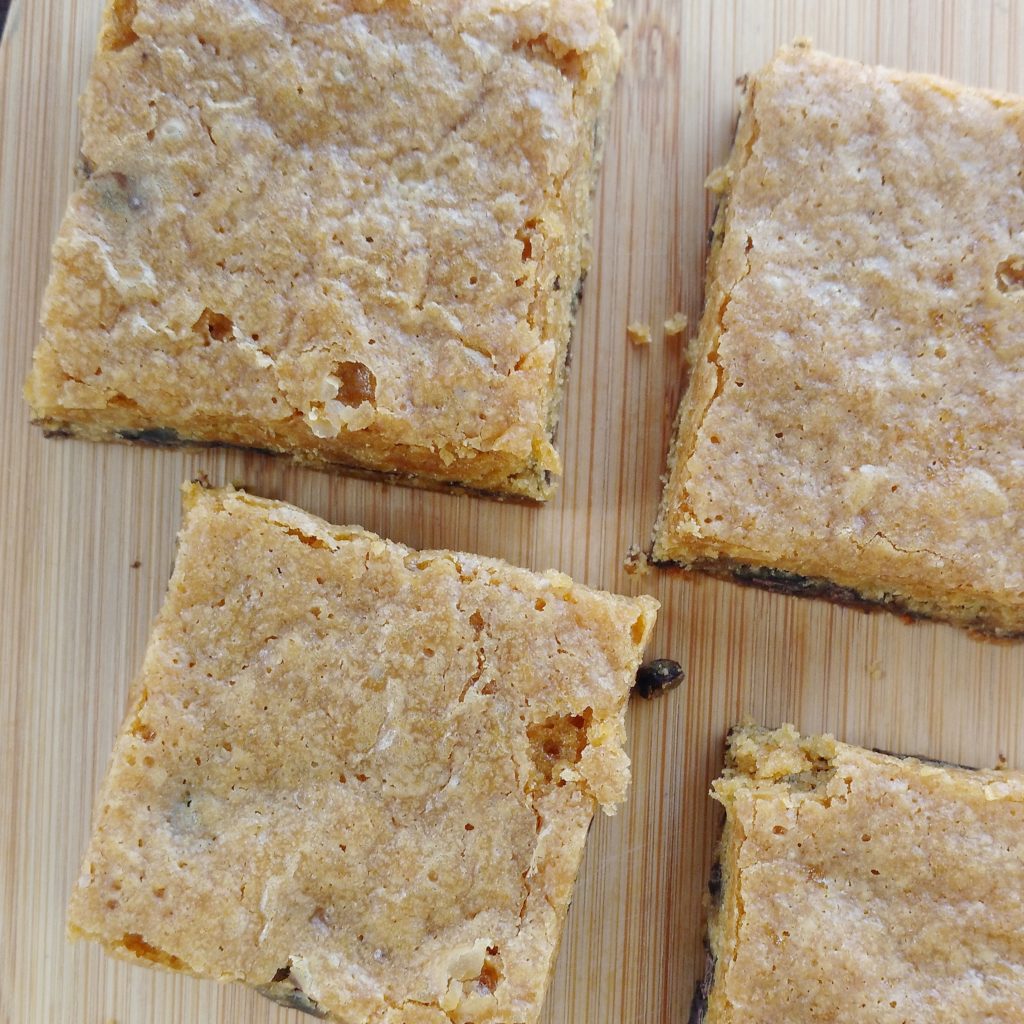 With a thumbs up from both Naomi Robinson (Baker Royale) and Sara Keiffer (Vanilla Bean Baker), it was a no brainer that this recipe would be great. It was . No argument there. In all honesty, the first time I tried them, I thought they were delicious but a little more on the cakier side than I generally like . The next time around, I found the texture perfect.
The bars are thin but intensely coffee. With such a strong boost of coffee flavour, the gooey chocolate chips are exactly what the blondie needs!
Coffee Blondies :
Ingredients :
95 grams or 3/4 cup all-purpose flour or maida
3/4 teaspoon baking powder
1/4 teaspoon salt
85 grams or 6 tablespoons unsalted butter
150 grams or 3/4 cup brown sugar
1 tablespoon instant coffee powder dissolved in 1 tablespoon water
1 small egg
1 teaspoon vanilla extract
1/2 cup chocolate chips
Method :
Preheat the oven to 180 C or 350F.Line a 8 inch square pan with parchment paper, leaving the parchment long overhanging on two opposite sides .
In a bowl, whisk together the flour ,baking powder and salt. Keep aside.
In a saucepan, melt the butter and  brown sugar.
Take off heat and stir in the coffee. Let the mixture cool to room temperature.
Whisk in the egg and vanilla
Whisk in the flour mixture until just combined.
Stir in the chocolate chips.
Spread the batter into the prepared pan and bake 20 to 24  minutes, until a toothpick inserted in the centre should come out with a few moist crumbs.
Cool completely in pan , remove the blondie slab by lifting the overhanging edges of parchment and slice !
Notes :
This recipe can be doubled
The blondies can be stored in an airtight container for 3-4 days.
You can add some chopped nuts or white chocolate chips too
My measuring cup measures 240 ml.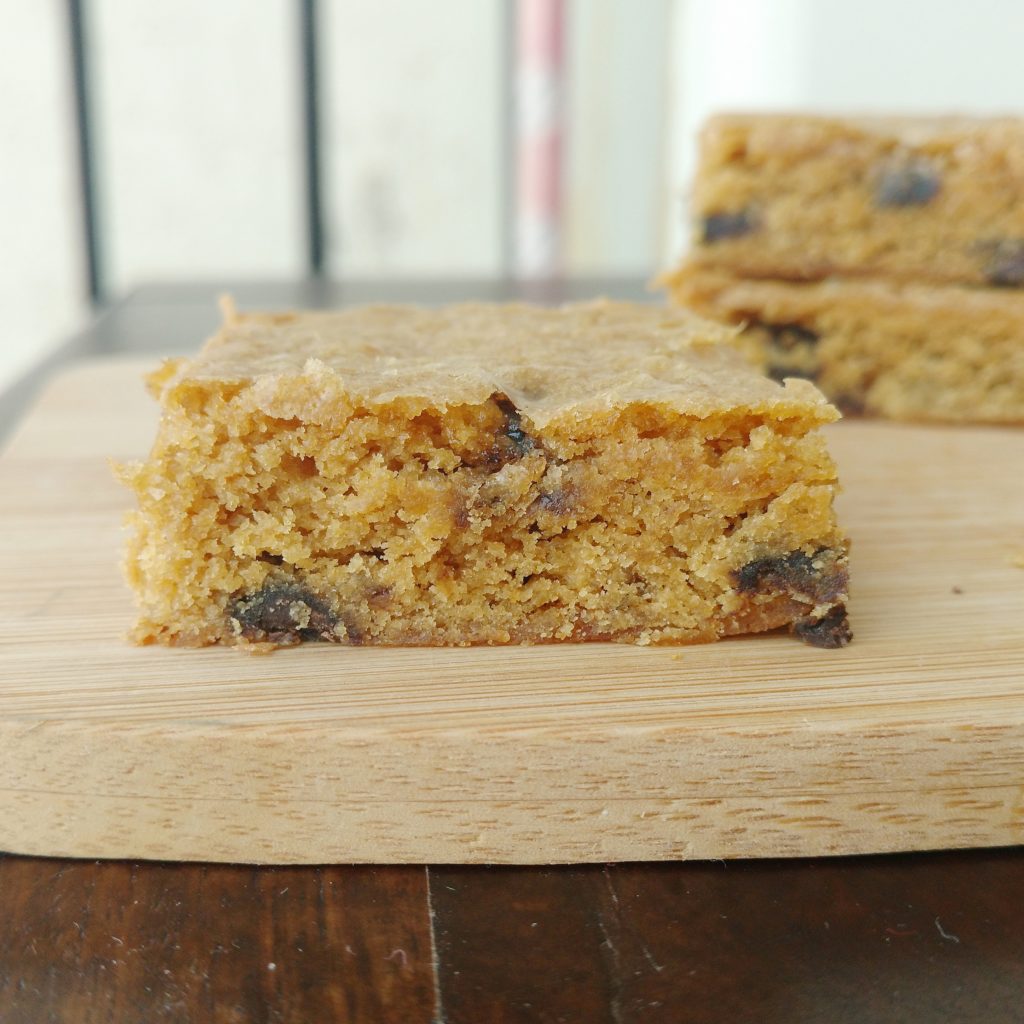 If you are a coffee person, you are going to gorge on these blondies! You could also have a look at some other coffee based recipes I have on the blog like the eggless coffee cupcakes , the coffee shortbread or the coffee overload cake !
PS. I own both the Vanilla Bean Baking Book and the Bakers Royale cookbook – both are jam packed with easy and delicious and some interesting  recipes .