I have been obsessed with buttercreams and icings for a while now and I figured given the name of my blog , what better place to start than with a frosting made with flour !
"Flour buttercream" aka "cooked flour buttercream" aka "butter roux icing" aka "ermine frosting ". I think its called ermine because ermines or minks are supposed to have satiny smooth furs ?
If you haven't heard of this before , fret not. I hadn't until few months back either. This is like the slightly ignored , shy cousin of the main stream buttercreams ! I don't know why though. It is intact one of the most traditional frostings and the frosting originally used with red velvet cakes.
Its light , fluffy and delicious!
The method of making it is quite different. There are a few ways out there. All involve a cooked pudding base that is made using flour (hence the name!) and milk to which butter and sugar are added in different ways . I found that The Tough Cookie 's way worked the best for me , and is the easier and more fool proof method. The flour , milk and sugar are heated together . The butter is beaten and the cooled base is added , followed by the flavouring. Check out the step by step tutorial here !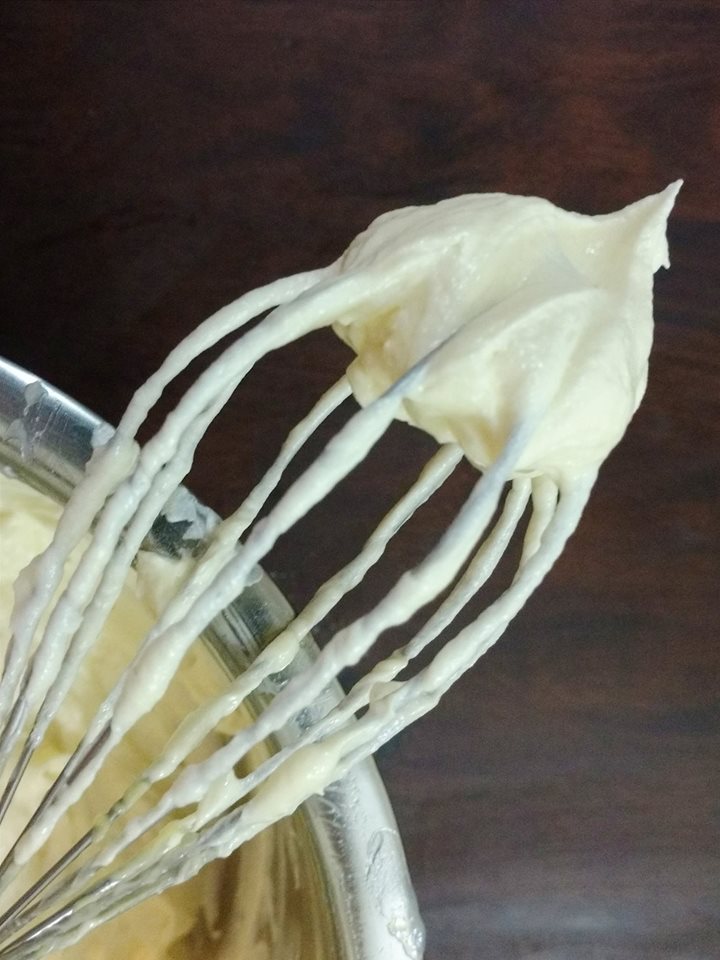 Here are the reasons I like flour buttercream (and why you might too!) :Its light, fluffy and delicious (the other reasons wouldn't matter if it wasn't !). Its egg free (so no wondering what to do with those leftover yolks or whites ). It does not taste like a mouthful of sugar or butter or sweet creamy sand (you know what I mean!) . It pipes well and stays up well in warm surroundings. Its simple enough , and doesn't require rigorous beating , watching for peaks or ball-stages or playing around with hot liquids (just in case you prefer not to).
To be fair , you might end up not liking this as well. Here's why : while it is yummy , it tastes different from most of the egg and butter based frostings. If you have a delicate palate , you might find it slightly floury or flat .Few do . But I'd say you never know until you try it ! Also , it does require the pudding base to be chilled completely (may take an hour) so making this buttercream will take some planning ahead time . Also , it doesn't crust like regular American Buttercream does. Probably nitpicking here, but just thought i should share what I thought.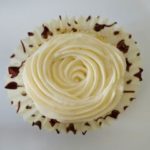 Ermine buttercream
2018-04-02 08:43:14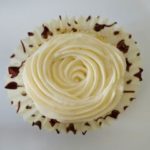 How to make smooth and creamy Ermine buttercream or Flour Frosting
Ingredients
35 grams or 4½ tablespoons all-purpose flour
200 grams or 1 cup granulated sugar
240ml or 1 cup milk
1/4 tsp salt
226 grams or 1 cup unsalted butter, softened at room temperature
½ teaspoon vanilla extract
Instructions
Whisk together flour, sugar and salt in a saucepan.
Add the milk and whisk until combined
Place saucepan over low heat and whisk constinouosly as the mixture comes to a boil
Once it boils , cook for 1-2 minutes, then take the pan off the heat and whisk for a minute or so. It should be lump free and smooth
Transfer the pudding into another bowl or plate . Cover it with plastic wrap, pressing the plastic wrap directly onto the pudding. This prevents a skin from forming. Let the pudding to cool to room temperature
Once the pudding is cool, beat the butter until fluffy and pale,.This will take 5-10 minutes using an electric mixer and much longer using a wooden spoon or whisk ( but doable).
Once the butter is really smooth and pale (important!) , add the cooled pudding one tablespoon at a time, mixing or beating well after each addition
After all the pudding has been added, mix or beat for another 3-5 minutes. The buttercream should be smooth and creamy
Beat in the vanilla or other flavouring . Your buttercream is ready !
Notes
This makes 3 cups buttercream- enough to frost 12 cupcakes or a 8-9 inch layered cake .
Store in an airtight container in the refrigerator for a week or freezer for two months.
Before piping , get to room temperature . Whip until smooth again and air bubbles are removed before piping.
Frosted cakes and cupcakes should be refrigerated and served at room temperature.
This can be used under fondant although I haven't tried it myself.
FLOURS & FROSTINGS http://floursandfrostings.com/
Here are some flavour variations to try out :
Chocolate ermine buttercream : Add about 100 grams melted chocolate for each cup buttercream ( 300 grams for the full recipe)
Fruit flavoured buttercream, : 2-3 tablespoon thick fruit puree or fruit jam for each cup buttercream or upto 9 tablespoon for the full batch
Nutella ermine buttercream : 2-3 tablespoon Nutella for each cup or upto 9 tablespoon whole batch.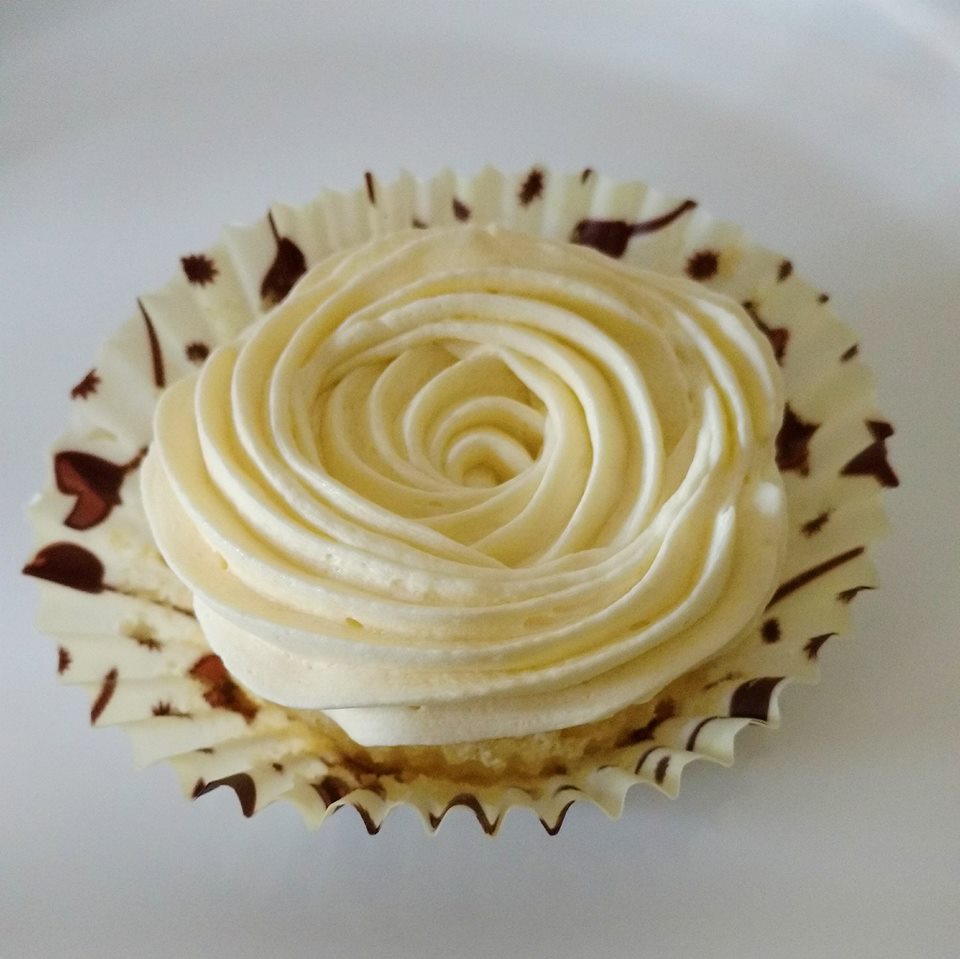 This is a super smooth buttercream that is absolutely perfect if you want an egg free frosting that isn't overly sweet , gritty or buttery and is easy to make. This behaves almost like a meringue based buttercream but slightly more dense . You can see from the pictures how it pipes. Several websites and blogs say this is "the best frosting ever" . Do you agree.. You must try and let me know !
How to make Ermine buttercream :
SaveSaveSaveSave
SaveSave
SaveSave
SaveSave
SaveSave
SaveSave