"Everybody is nicer to me when I'm in yellow."- Cam.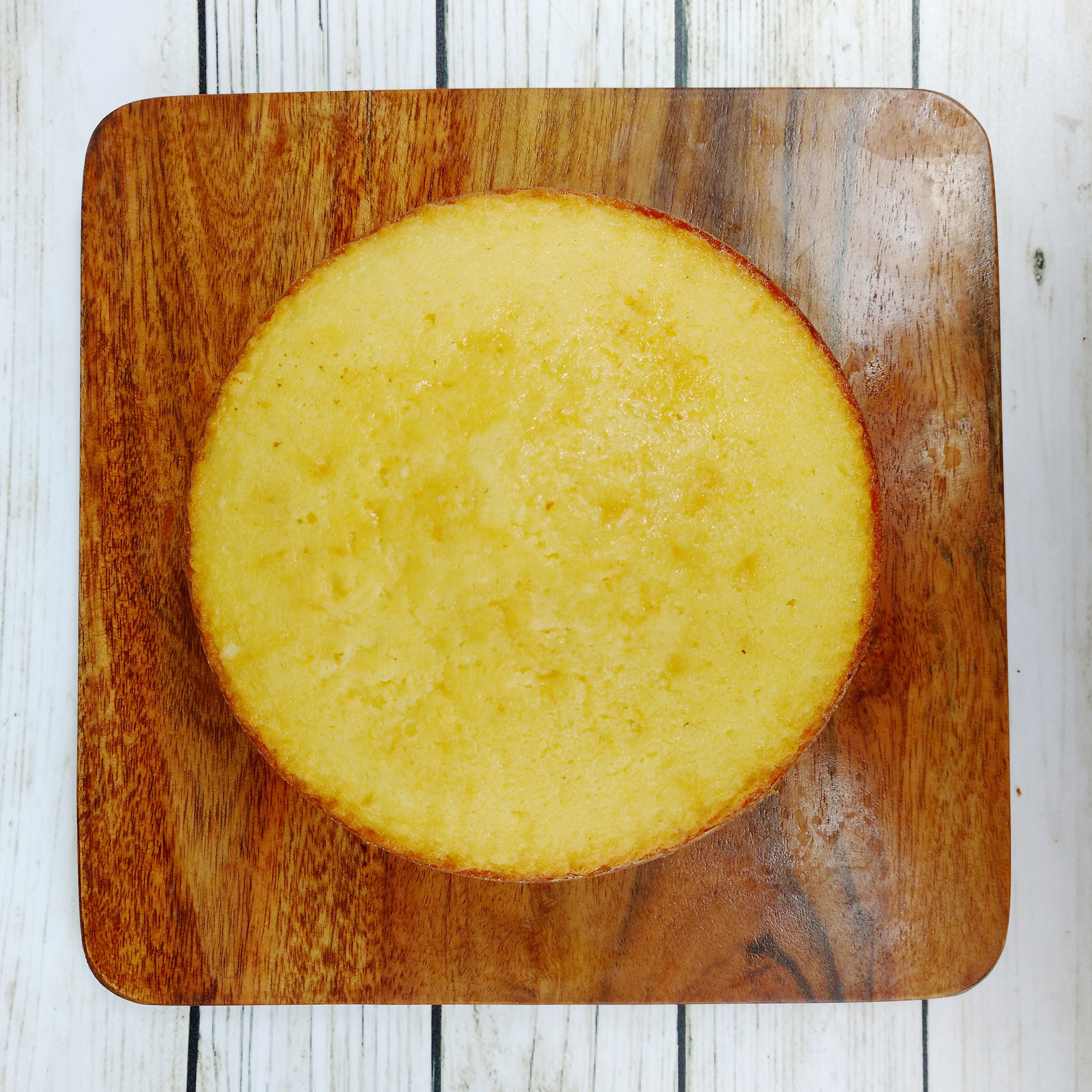 I love making layer cakes and the great thing about cake is – that with a few basic recipes , you can mix and match for a world of options. Some of my most popular posts have been the ones with basic cake recipes. I had such a great response with the chocolate mud cake and the hot milk sponge cake. Overwhelming really.
Many of you requested me for a yellow cake recipe . A yellow cake is basically a butter cake with more yolks so its richer and moister than a sponge cake. Needless to say the yellow cake is extremely versatile and perfect for pairing with innumerous flavours, fillings and frostings.
There are recipes with only egg yolks (probably more yellow!) and I will share one of those too in the coming days. But I found this recipe with whole eggs and yolks gave a tender crumb and was flavoursome enough to eat on its own. This a great cake for carving as well. Its adapted from a recipe by Flo Braker. Its a terrific all-purpose cake!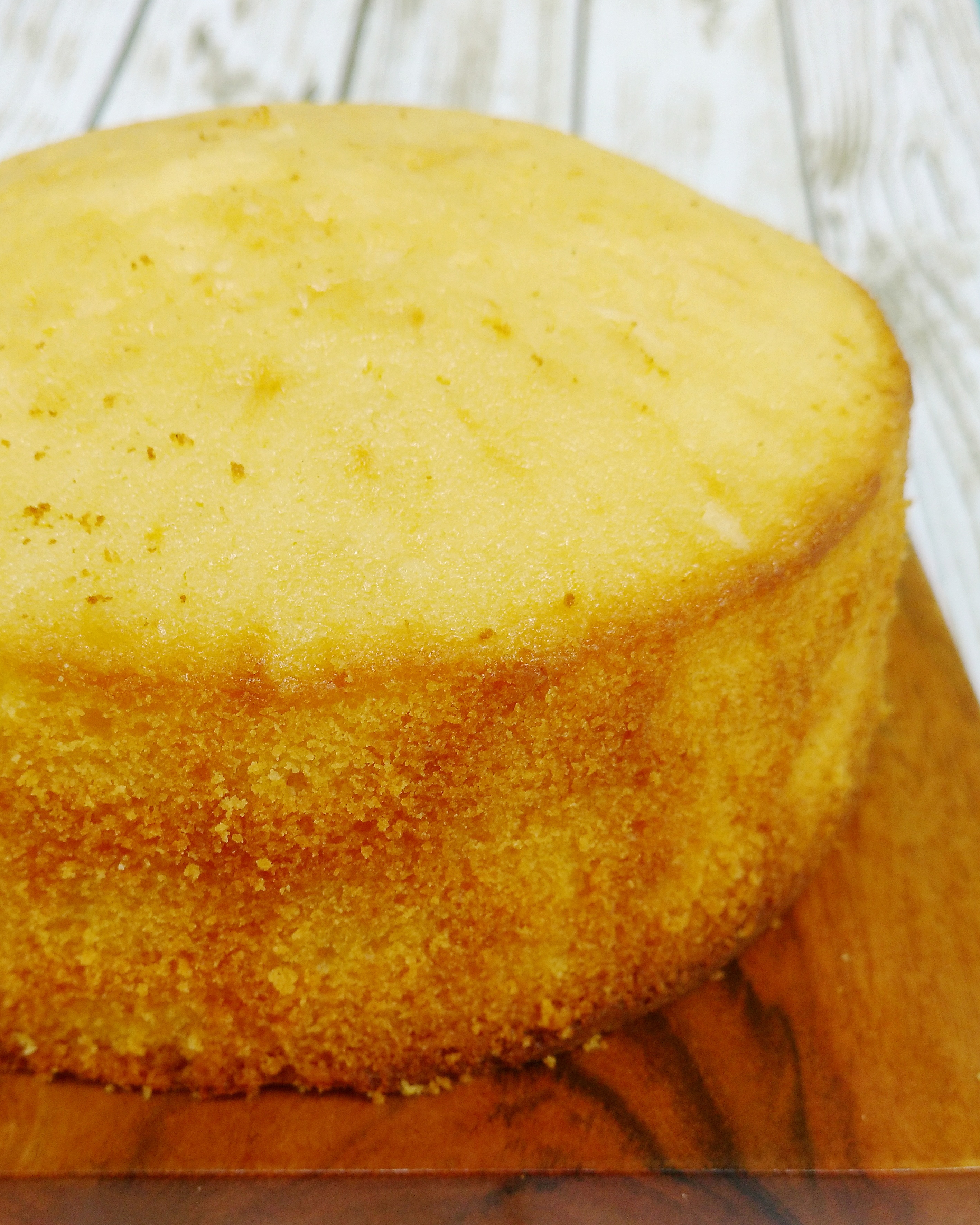 This cake is delicious, has a fine crumb and has a wonderful rich texture.. it's fluffy and sturdy at the same time. A baking building block worth trying ! You can catch a step by step tutorial on how to make it here.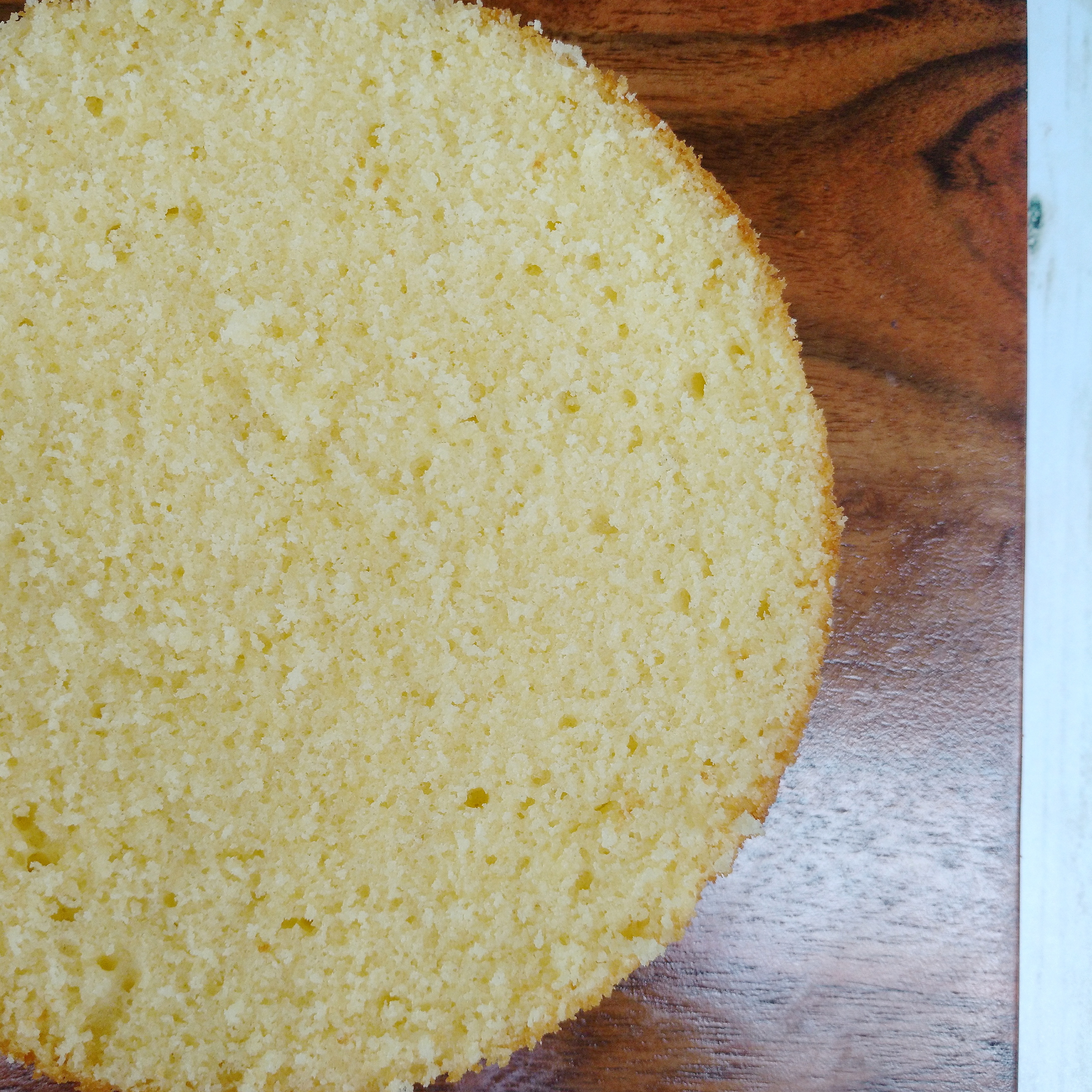 Print Recipe
Basic yellow cake
Yum
Basic yellow cake- fluffy , tender and moist !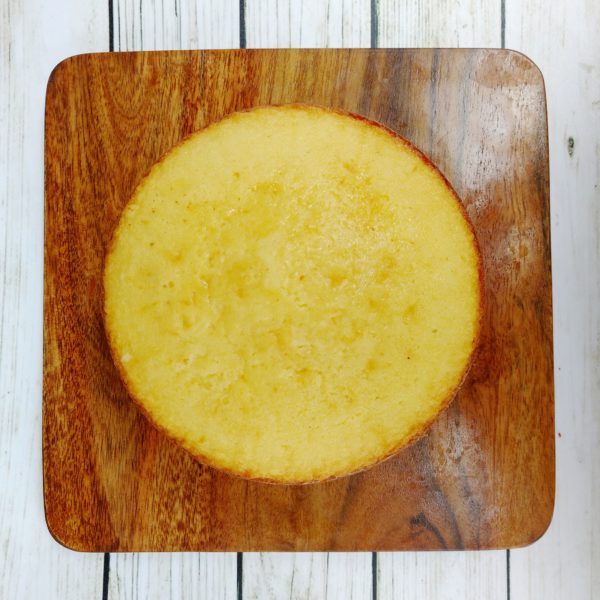 | | |
| --- | --- |
| | |
Preheat your oven to 160 c/ 325 F. Butter a 6 inch round pan and dust with flour well.

Whisk together the flour, baking powder and salt. Keep aside.

Beat the butter and sugar together until light and fluffy.

Add the eggs , and then the yolks and the vanilla one by one , beating well after each addition .

Now, alternately add the flour mixture and milk mixture beating after each addition. So add 1/3rd of the flour -1/2 of the milk - 1/3rd of the flour- 1/2 of the milk- 1/3rd of the flour. Scrape the bottom and sides of the bowl as necessary.

Pour batter into pan and bake at 160 C/ 325 F for 38-45 minutes until a toothpick inserted comes out dry and the top springs back on touching.

Cool in pan for 5 minutes and completely on wire rack.
This cake can be stored in an airtight container for 3-4 days., And frozen for 2 months.
This gives a 4 inch high cake in an 6 inch round pan. It can be baked in a 8 inch pan for 26-28 minutes for a shorter cake.
Recipe can be doubled.
How to make a yellow cake :