"Making the simple complicated is commonplace; making the complicated simple, awesomely simple, that's creativity" -Charles Mingus.
Been going through a phase of blogger's block and inspiration just doesn't seem to be striking. The actual people around me are creatures of habit and just seem to be wanting to eat the same old cakes and cookies I have made before ( I should take that as a compliment I guess !) . So I turned to my virtual friends and my dear readers for some ideas to jog my mind. I was just going through the list of requested recipes ( from which I usually try to tick off something as often as I can ) . And there I saw it.
A marble cake ! So simple yet kinda impressive? Vanilla and chocolate in one. Thats a win – win in each bite . And there s something about me that I love how no two slices are identical. Which is why I like stuffing and swirling things into batters. The act of swirling your knife into your batters , gives a regular tea cake that little nudge into something a tad bit more special . And all of us can use a tad more special in our life anyday right!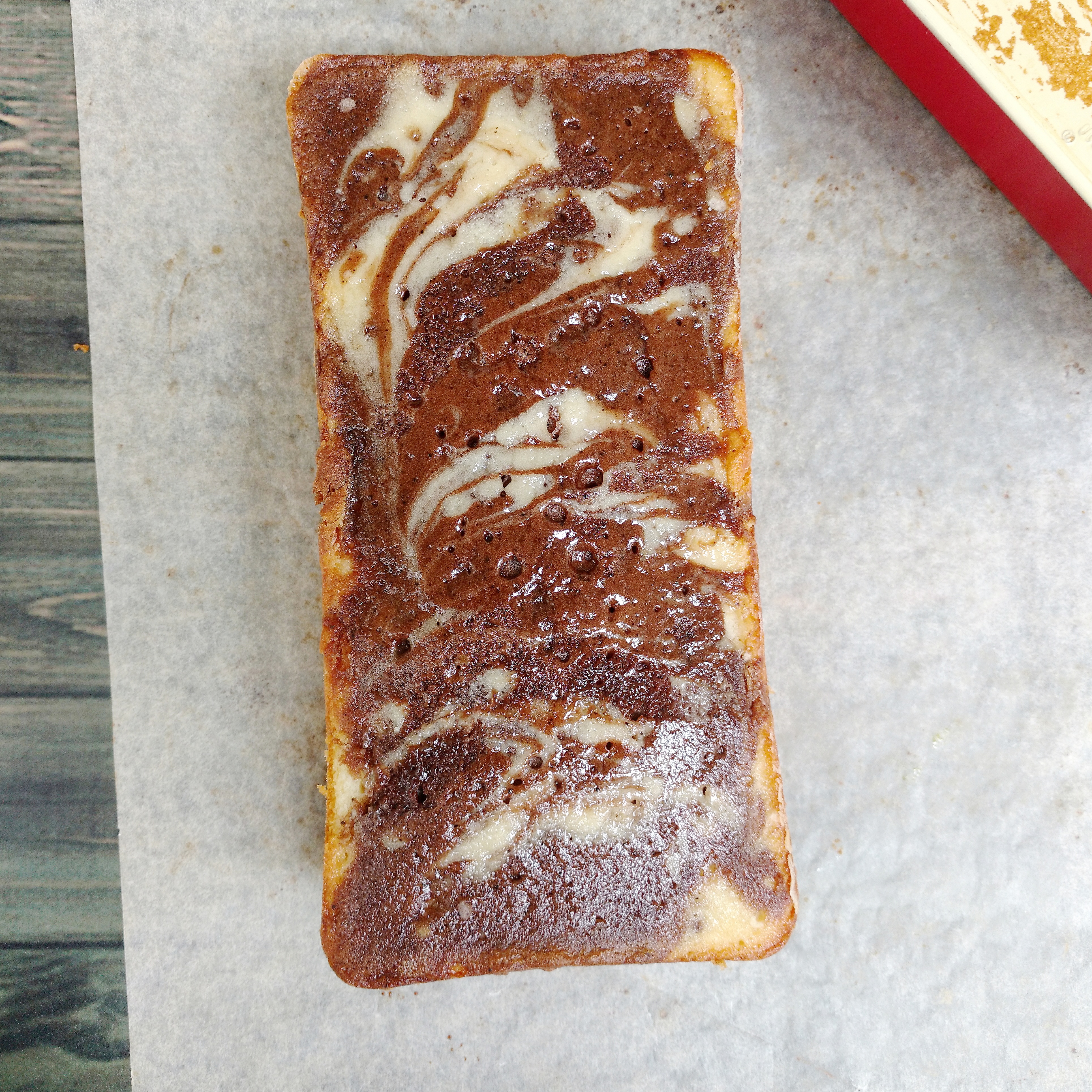 Oh, did I say a regular teacake? I apologise . Its a disservice to call this cake "regular". The cake is so soft and buttery , its light and melts in your mouth. Its a standard butter cake technique with the good old ingredients butter, sugar , eggs , flour and milk. The magic lies in getting each step right ofcourse.
You start by creaming the butter and sugar – which basically means beating them really well for 5 to 10 minutes until the sugar is no longer seen and the whole thing starts looking like "cream". Then the eggs are added ,one by one – a simple thing but make sure you beat well after each egg . Then the dry ingredients and the milk are added in parts , alternating between the two so that all the ingredients are all incorporated without toughening the batter up. You can bake this up for a glorious vanilla cake . If you intend to marble it, divide the batter up and mix in some cocoa to one half. Pour some vanilla batter into the pan , then chocolate , swirl with a knife or skewer. Repeat , bake and enjoy!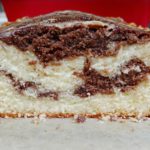 Marble cake
2017-08-09 11:59:08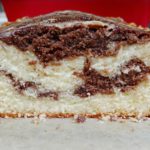 A soft , light buttery chocolate and vanilla marble cake
Ingredients
170 grams or 3/4 cup unsalted butter , at room temperature
200 grams or 1 cup granulated sugar
3 eggs , at room temperature
1 tsp vanilla extract
190 grams or 1 1/2 cup all purpose flour or maida
1/4 teaspoon baking powder
1/2 teaspoon salt
120 ml or 1/2 cup milk , at room temperature
2 tablespoons cocoa powder
Instructions
Preheat your oven to 160 C / 325 F. Butter a 9 x 5 loaf pan well and dust with flour.
In a bowl, whisk together the flour, salt and baking powder.
Cream together the butter and sugar using a hand held mixer or a wooden spoon until light and creamy. This will take 5-10 minutes with a handheld mixer.
Add the eggs , one by one , and beat well after each addition.
Add the vanilla and beat for a minute.
Add a third of the flour mixture , beat until incorporated .
Add half of the milk and beat until smooth.
Repeat with a third of the flour mixture, then the remaining milk and then the last of the flour mixture , beating well after each addition.
Take a little less than half of the batter into another bowl. Add and beat in the cocoa powder until smooth.
In your prepared pan , spread some of the vanilla batter . Using a spoon add dollops of the chocolate batter. With a knife or skewer, swirl the chocolate into the vanilla.
Spread more vanilla batter on top and keep repeating the swirling with the chocolate until you use up all your batters.
Bake at 160 C/ 325 F for 45-55 minutes until the cake springs back when pressed gently or a skewer inserted in the centre comes out dry.
Cool in pan for 10 minutes and then unmould the cake onto a wire rack and cool completely
Notes
You can use a 9 x 5 inch loaf , a tall 8 inch round pan or a small Bundt pan for this recipe.
You can double the recipe.
The cake is mildly sweet , you can increase sugar if you want.
Skip the salt if you are using salted butter
The cake will last for 4-5 days in an airtight container . Dust some icing sugar on top if the top feels sticky.
FLOURS & FROSTINGS http://floursandfrostings.com/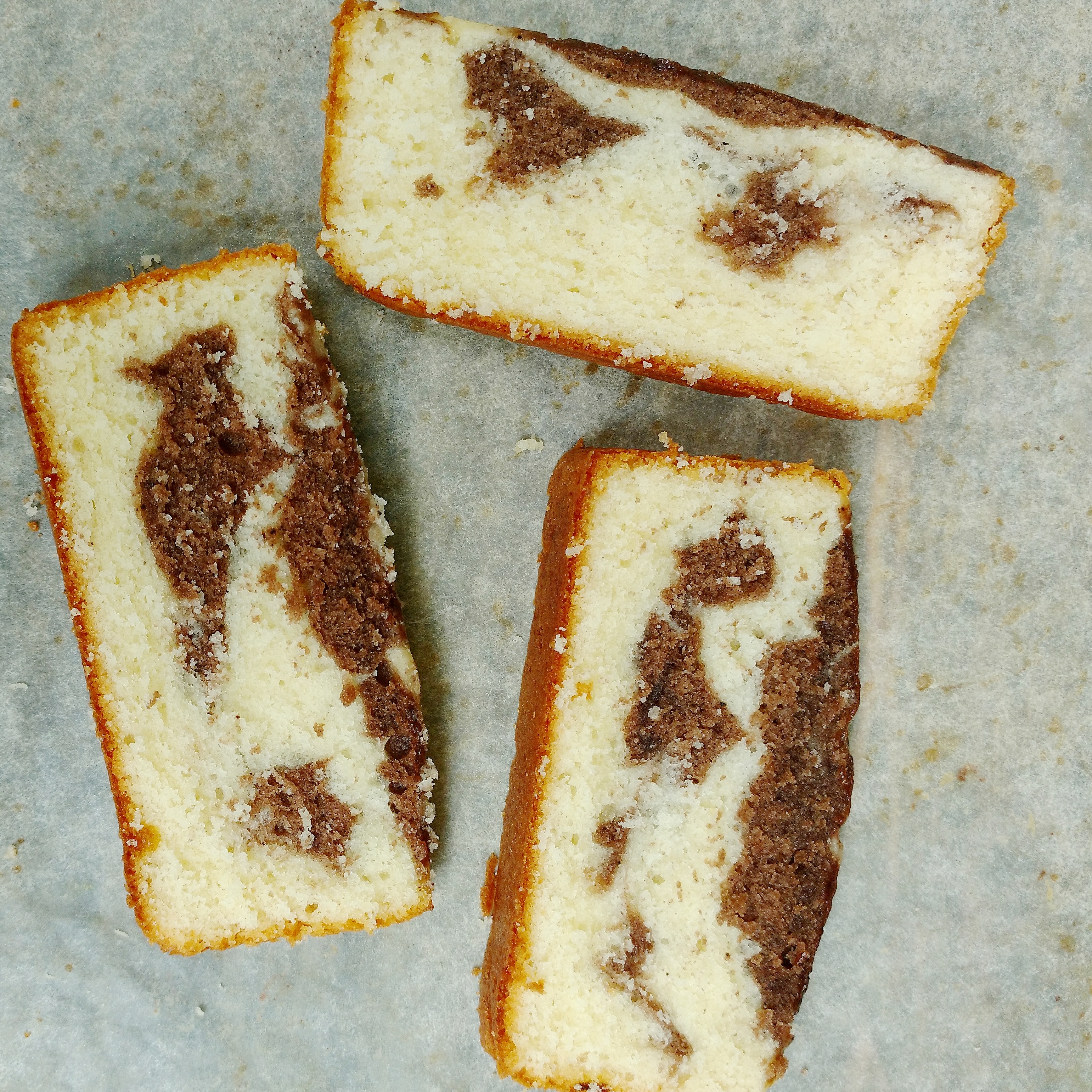 Ignore the height of my cake , I wanted to bake one smaller loaf ( as a little gift for a little someone) as well as a regular sized loaf, hence the narrow slices. And the not so satisfactory marbling . Speaking of marbling , however good a marbled cake is , I don't know why I find myself munching towards the chocolate bits!
This cake might not bring anyone's eyes popping out , but will surely please their palates to no end. Its cake after all. Simple , yet good !
Affiliate links : Just so you know, I have baked this marble cake in my trusty Morphy Richards 52 Litre Oven
.
Happy baking !