Call it pudding or custard or cream patisserie , pastry cream is yet another trick that every baker should have up their sleeve. Its that soft creamy filling that is used to fill tarts , eclairs , cream puffs , cakes , doughnuts, Napoleons, Boston cream pies….Its rich and thick , and although intended as a filling , is delectable enough to eat by the spoonful! (Cmon.. I can't be the only one !).
Pastry cream is made from egg yolks , flour , sugar , milk and sometimes corn flour or corn starch. It is cooked on the stove and then chilled for that uber smooth consistency. It can be flavoured with vanilla , chocolate , coffee or anything that suits your fancy. If you want to lighten it , just fold into some whipped cream.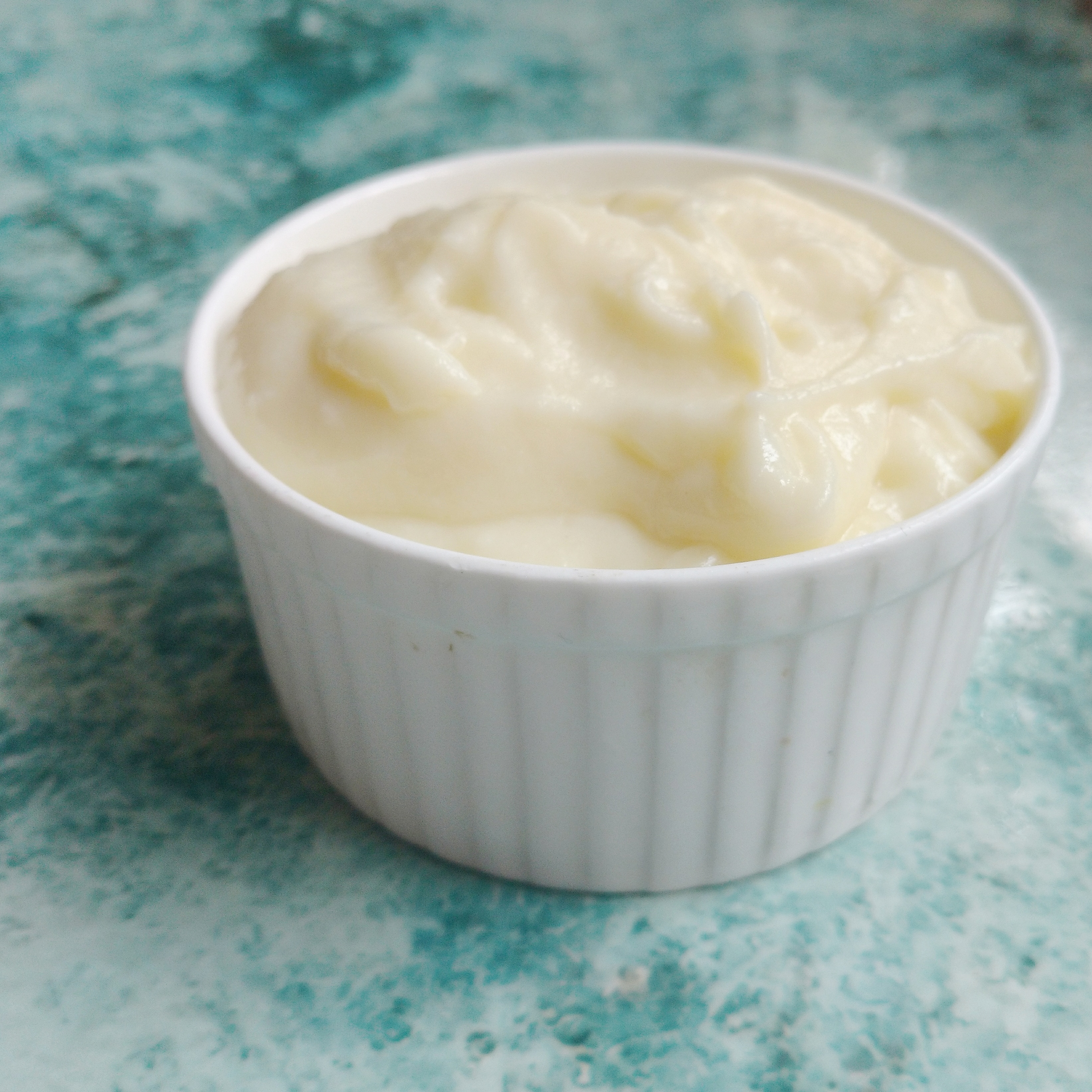 I found this very easy way of making it on the youtube channel Kitchen conundrums. You should check it out if you haven't already. It really demystifies many common recipes and I like the engaging style of the chef. I have only made it in this way since and its a breeze.
This recipe makes about 2 cups which is more than enough for one batch of eclairs/ cream puffs , for a three or four layer cake , and to fill a 9 inch tart shell. But you can half or double the recipe using the same ratio and you are good to go !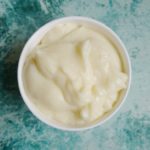 Pastry cream
2017-01-15 16:45:26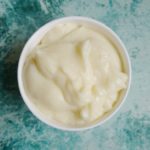 Smooth and delicious pastry cream!
Ingredients
100 grams or 1/2 cup sugar
40 grams or 1/4 cup corn flour or corn starch
pinch of salt
2 cups or 480 ml milk
4 egg yolks
28 grams or 2 tablespoons unsalted butter
Instructions
Whisk together the sugar , corn flour and salt in a medium saucepan (thick bottomed). This breaks up the corn flour and prevents it from clumping .
In a glass or bowl , whisk together the egg yolks and the milk until smooth.
Pour the egg yolk- milk mixture into the sugar- corn flour mixture in the saucepan while whisking continuously
Add the butter and heat on medium flame. Whisk continuously.
First the butter will melt and the mixture will come to a boil.
Lower the flame and cook for a couple of minutes more while stirring as the custard thickens.Add any flavouring that you wish now. I added 1 tsp vanilla extract here
Pass through a sieve into a clean bowl. This is optional but removes any bit of cooked egg .
Cover the pastry cream with cling wrap , such that the wrap is touching the surface of the cream . This prevents a film from forming. Chill for atleast two hours .
Notes
Pastry cream be refrigerated from 5 to 7 days .
For a lighter cream , whip 1/4 or 1/2 cup heavy cream to soft peaks and fold into the cream.
FLOURS & FROSTINGS http://floursandfrostings.com/
Step by step :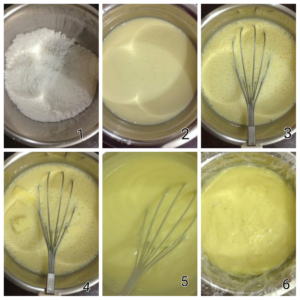 Flavour variations :
Vanilla : add a vanilla bean while cooking and strain it out or add 1 tsp vanilla extract.
Chocolate : add 3 tbsp cocoa powder with the sugar and corn flour in first step
Lemon / orange : Add 1/2 tsp zest and juice of half a lemon or orange after taking off heat .
Fruit : Add 2-3 tbsp of fruit puree (strawberry , mango etc ) after taking off heat. Strain.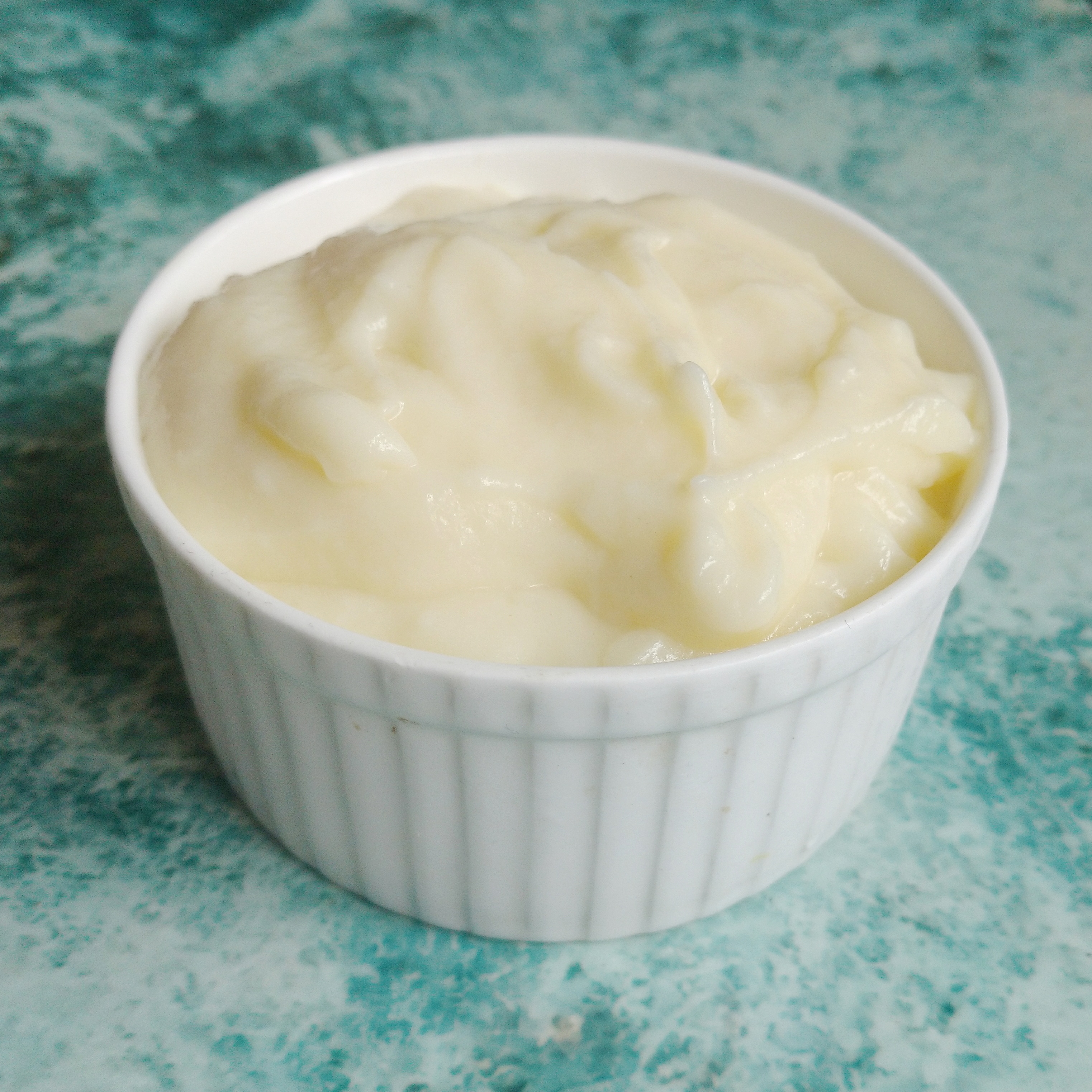 Update on 15.01.2016 : Just in case you are wondering , the reason the pictures of my finished cream are a different colour than the tutorial are updated pictures!
So go ahead and use up left over yolks to make up this delicious cream , that you can fill into some choux pastry or maybe some doughnuts!