"Sometimes I like to get lost in the depth and calm of a black and white picture. More often, I want to be a splotch of bright paint on it!"
Even as I pen this post, I realise that the weather is getting cooler almost everywhere and not everyone needs (or wants) a cool dessert. Well, I made this a while back once and really liked the taste of it. I gave it another go recently when I had more plums on hand than I knew what to do with and it was a particularly sweltering day.
A sorbet is basically a frozen dessert made with fruit and sugar ( or sugar syrup). Its really easy to make as you don't need to cook a custard or whip endlessly or use an ice-cream maker like you might need to in other chilled desserts. In addition, its dairy free so its a good option for people who chose to skip milk and milk products. And no gelatine / agar agar or other setting ingredients needed.
What I like most about sorbets , is that its almost all PURE FRUIT ! So its super light and refreshing compared to most desserts. In fact , some don't even consider it a full on dessert per se, but more of a palate cleanser. You can use any fresh fruit for making sorbets , but tart or not so sweet fruit do brilliantly. Use the best fruit you can find for the best tasting sorbet. The sugar gives sweetness as well as texture so I would stick to the amounts here. The honey also adds to the scoop-ability! You can read this post here that explains about the science of the sorbet really well.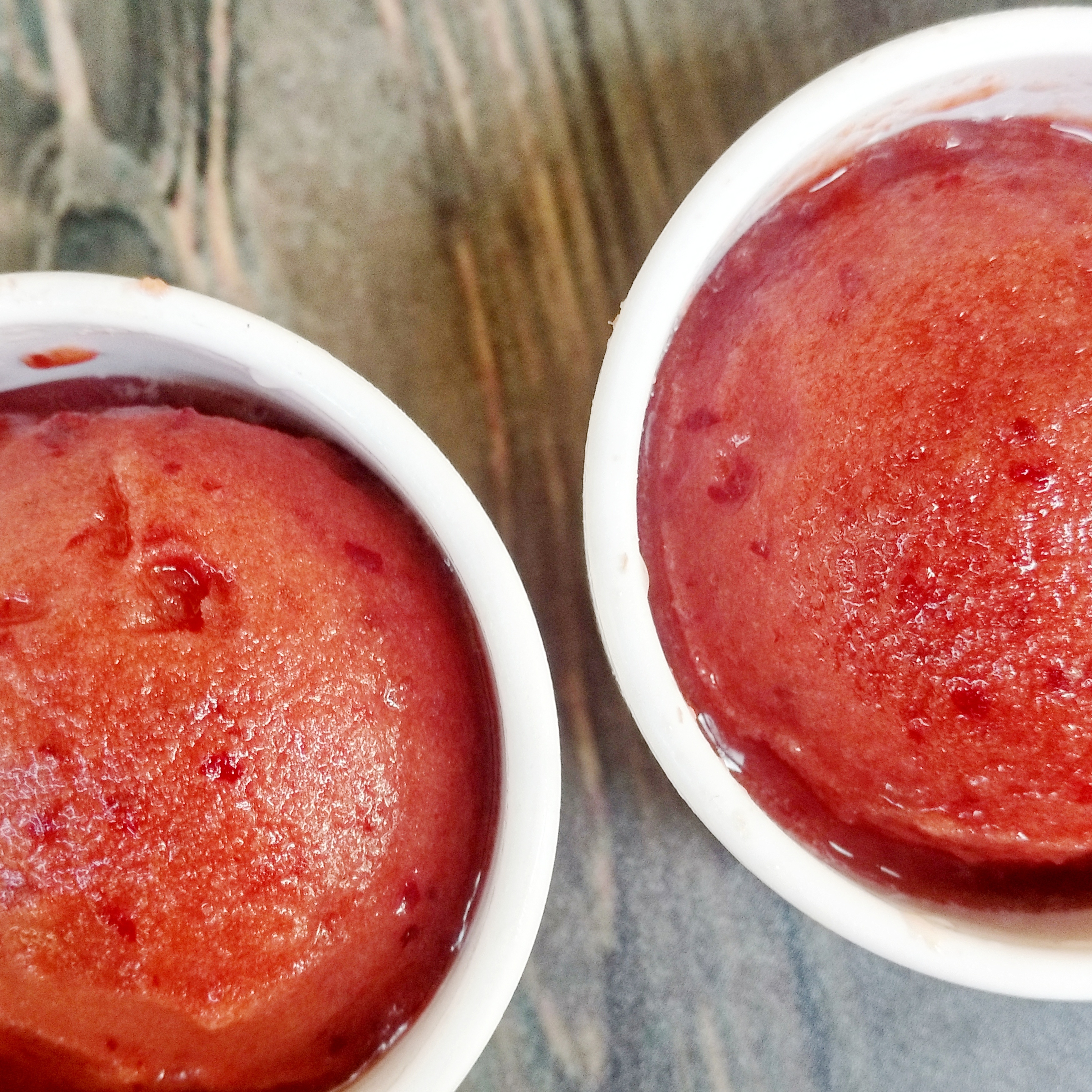 You can use any sort of plums to make this sorbet – the Indian or the imported variety . I usually keep the peels on after washing plums thoroughly as the brilliant colour comes from the peels. You could strain the puree to remove bigger bits , if you wish. I threw in some ginger for some spice to offset the sweetness and I had read somewhere that ginger and plum go well together.
They do. The sorbet is proof enough.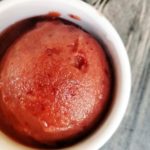 Plum and ginger Sorbet
2017-11-24 04:28:19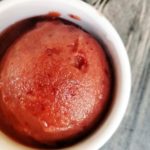 Light , bright and refreshing plum and ginger sorbet !
Ingredients
3-4 medium plums (about 250 grams) - about 1 cup puree
50 grams or 1/4 cup granulated sugar
1 tsp honey
1 tsp grated or finely chopped ginger
1 tsp lemon juice ( optional )
Instructions
Clean the plums well , cut in half and remove the pit.
In a food processor or blender , blend together the plums , sugar , honey and ginger for a minute or so.
If the mixture is too sweet , add lemon juice (start with 1/4 tsp) .
Strain into a freezer friendly tray or container . Cover with a lid or tightly with plastic wrap. Let freeze for 2-3 hours.
Once it's set hard , break it up using a fork . Pulse it in the food processor or blender again until smooth.
You can serve it now or store it in the freezer for another 1-2 hours. It will have a scoop-able consistency
Notes
The sorbet is best stored in the freezer for a week.
This is a small portion and makes about 4 good scoops. You can multiply the recipe if you wish.
You can strain the puree if you wish .
If the sorbet gets hard after chilling the second time, just let it rest at room temperature for a few minutes.
FLOURS & FROSTINGS http://floursandfrostings.com/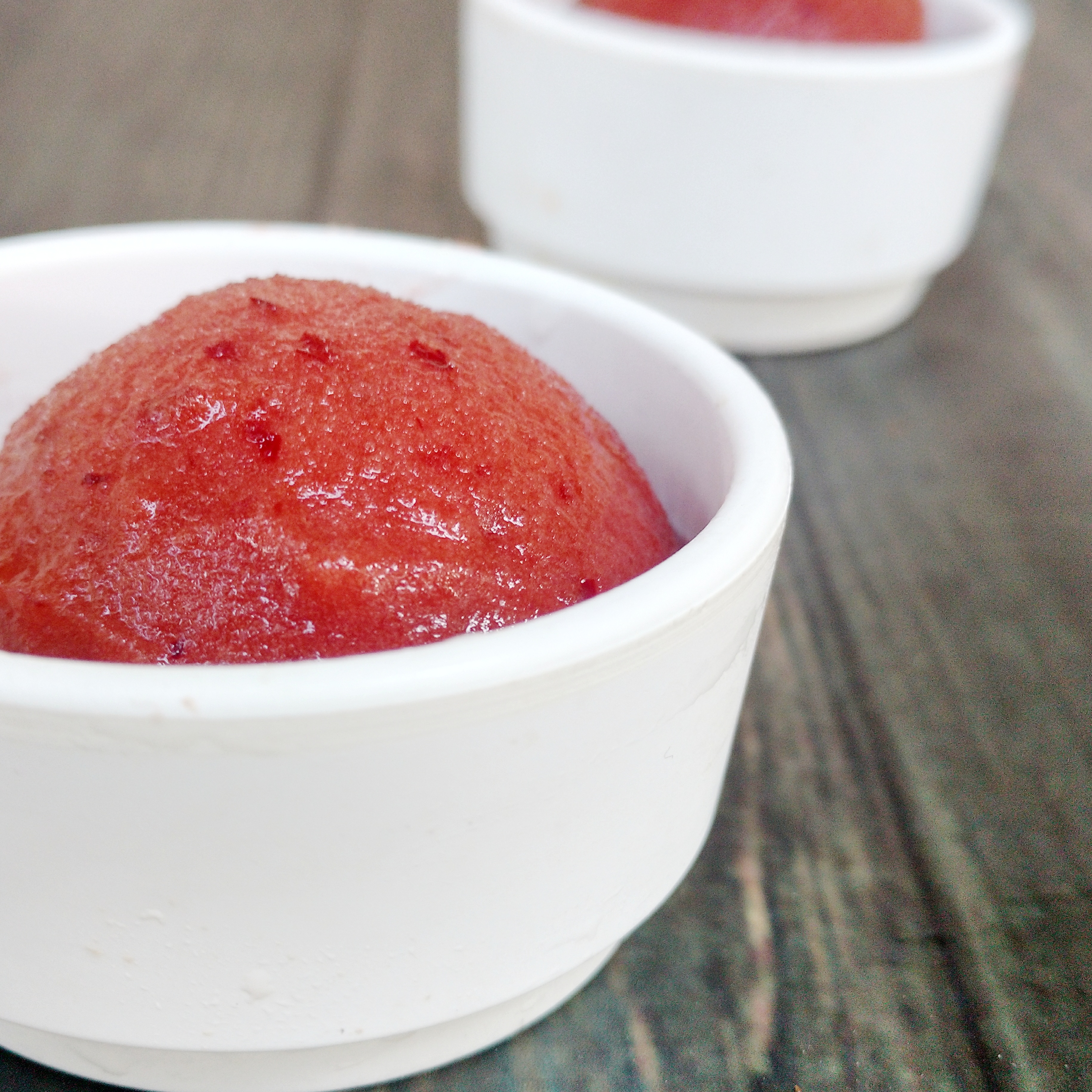 This is not a dessert for someone with a sweet tooth. Its in fact , just sweet enough with just enough tang and tartness with a hint of spice . Quite sharp in fact. It will satisfy your craving for some fresh fruit or a refreshing icy dessert on a hotter day . Or if you, like me ,sweat buckets every time you step out into the sun .
If i had to describe it in one word , i would say "bright " – in colour and flavour!