Beware of those who are bitter, for they will never allow you to enjoy your fruit.

Suzy Kassem
The last couple of weeks , I have been going through something of a blogger's block! I will shamelessly admit that I have a lot more interest in baking with seasonal fruit (mangoes , strawberries etc) than actually eating them ! Whenever i go to a grocery store or fresh produce market , my blogger's mind immediately starts zoning in on what I can use in my desserts and how .
So, i have been looking forward to making the most of strawberry season too. I was seriously running out of ideas. I shared a strawberry cake a short while back , i had already shared strawberry frosting (both meringue and american style) , strawberry tart and souffle , and strawberry cheesecake brownie. With no brilliant brainwaves coming on , i chanced upon this lemon and raspberry cake recipe by internationally acclaimed baker Helen Goh.
It was a no brainer to swap the lemons for limes and raspberries for strawberries to make it more "India friendly". Lime and strawberry go very well together. All the lime flavour in this cake is from lime zest – there is no juice in the recipe at all.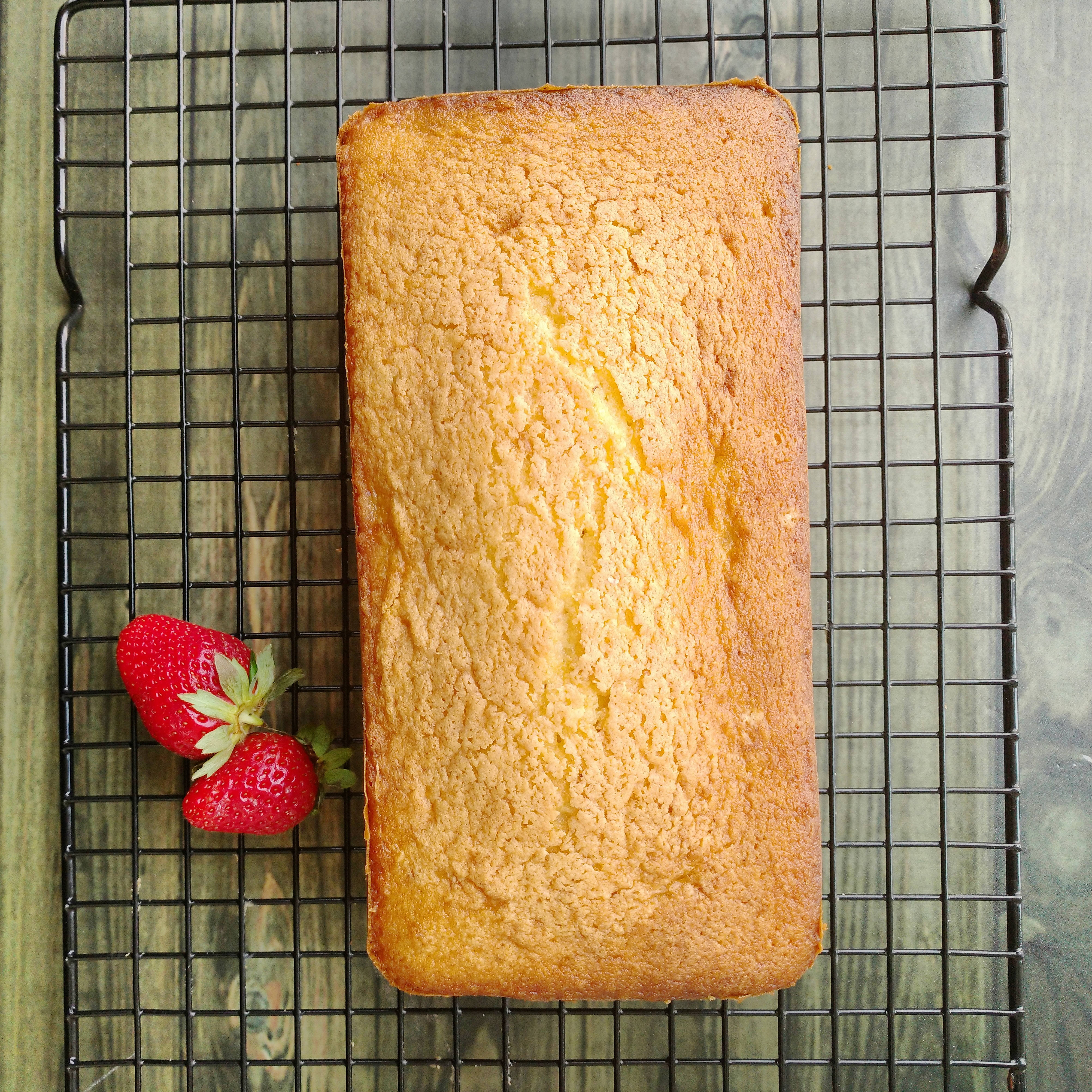 I made a few changes in the recipe – you know, other than changing the two main ingredients ! I used low fat fresh cream instead of heavy cream (more recipe Indianizing there!) , I reduced the sugar and baking powder a tad bit and used my mixer for the whole procedure (was just not in the mood for folding et al) . And I also skipped the glaze because I wanted a fuss free cake . Not that the glaze is difficult to make, its a breeze. You should try it maybe!
If you see the pictures of the original cake, you will see how all the berries are at the bottom. Now, I am not particularly known for my modesty, so i was obnoxious enough to think i could avoid the sinking of the fruit in the cake . Step one – chop the fruit , step two – dust with flour , step three – fold gently and bake immediately.
Step four- slice into cake and marvel the beauty of the equally distributed berry chunks. Ya well, atleast I got three out of four steps right! Sure enough,each slice showerd almost all the pink bits were right at the bottom!
Serves me right ,doesnt it !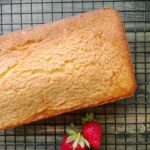 Lime and strawberry cake
2019-03-12 09:20:53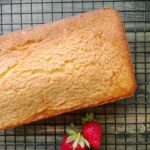 A light and moist lime flavoured cake with fresh strawberries
Ingredients
170 grams or 1 1/4 cups all purpose flour
1 teaspoon baking powder
1/4 teaspoon salt
3 eggs, at room temperature
200 grams or 1 cup granulated sugar
75 grams or 1/3 cup unsalted butter
1 tablespoon lime zest
120 ml or 1/2 cup cream (I used 20 % fat dairy cream)
100 grams fresh strawberries
Instructions
Preheat your oven to 180 C or 350 F .Butter and flour a 9 x 4 inch loaf pan .
In a bowl, whisk together the flour, baking powder and salt. Keep aside.
Melt the butter and add the zest. Keep aside.
Chop the strawberries into small pieces. Dust with some of the flour mixture.
In a large bowl, using an electric mixer beat together the eggs and sugar together until light, fluffy and about triple in volume
Beat in the cream .
Add the flour mixture and beat until incorporated.
Beat in the zesty butter until just incorporated.
Using a spatula , fold in the berries.
Pour batter immediately into prepared pan, making sure it is not more than 3/4ths full.
Bake for 45 to 50 minutes until the cake springs back when pressed and edges come away from the pan. A tooth pick inserted in the centre should come out clean.
Cool in pan for 5 minutes ,unmould and cool completely on wire rack
Notes
This cake will last for about 3 to 4 days in an airtight container.
The cake is lightly sweet. You can increase the sugar if you wish.
My measuring cup measures 240 ml.
I used fresh low fat cream.
FLOURS & FROSTINGS http://floursandfrostings.com/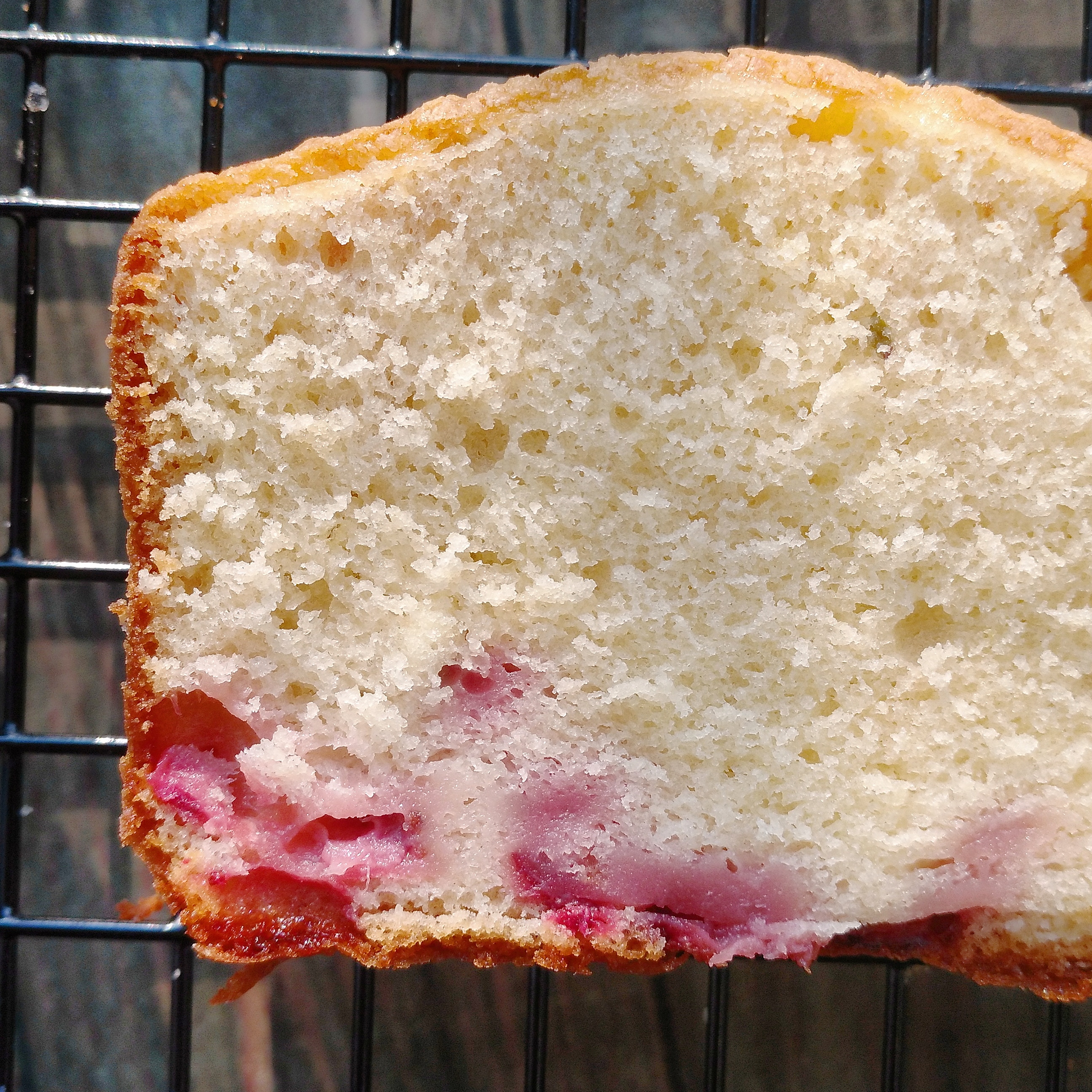 So , i momentarily considered not sharing this cake due to the saga of the sinking fruit. But the more i thought about it, I realised the less i minded it. The cake has surprisingly sharp citrus flavour and the berries punctuate the sweetness of the cake well. In fact , the cake isnt too sweet at all , and is perfectly light and fluffy. Its a great everyday kind of bake, the kind you can slice into at teatime and snack on at any hour. Funnily enough, I made this cake to feature strawberries but the cake would taste great without the berries and the lime zest as well. Its one of those cakes!